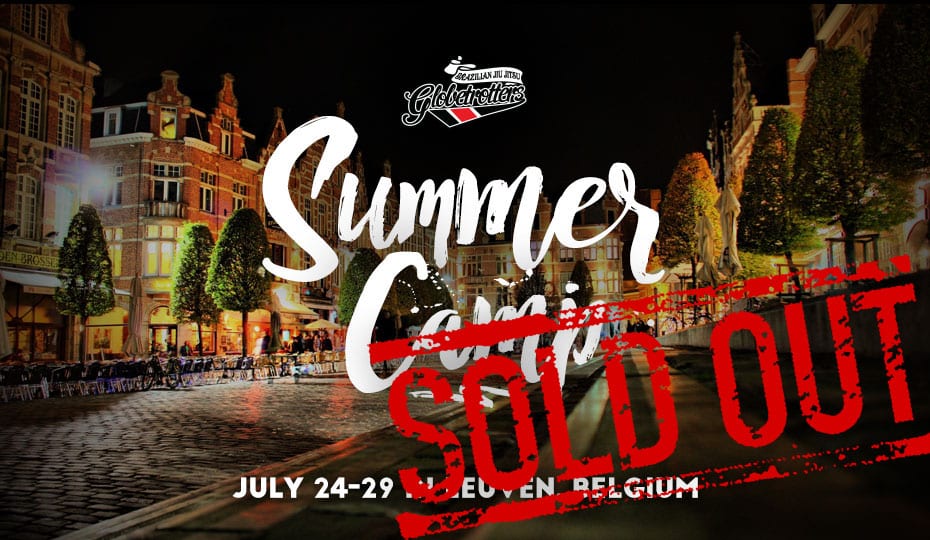 WELCOME
With it's perfect combination of accessibility, training facilities and small town feel, Leuven has really become the preferred choice of location for our annual Summer Camp.
Of all our camps around the world, this is "the big one". More than a quarter thousand BJJ enthusiasts from all over the world gather for this annual mega camp – an intense week, packed with more training, fun and new friends than you can probably handle. It is the largest training and networking event for Brazilian Jiu Jitsu you will find in the world.
Hope to see you there!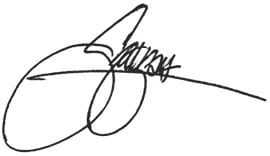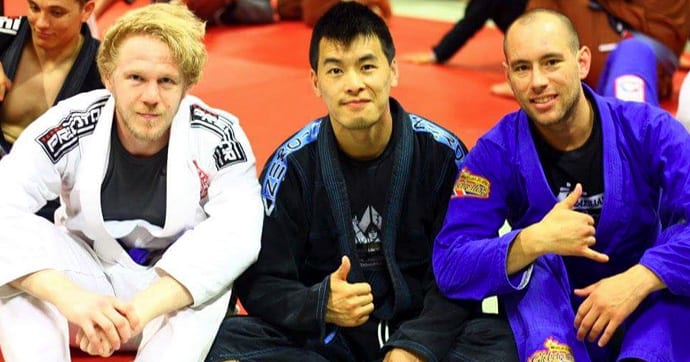 "​​​​The BJJ Globetrotters camp in ​Leuven ​certainly set​s​ the bar high​ for other camps; you will be hard pressed to find any other setting where you get an absolutely jam packed week of Jiu Jitsu seminars, held by a myriad of black belts​, in a great venue in a relaxed atmosphere. You get to exchange / discover new techniques, meet and roll with other Jiu Jitsu freakazoids​ on and off the mats. Speaking of which, the evening shenanigans are just as eventful as the seminars!​ At BJJ Globetrotters, egos, belts and team affiliations are left at the airport. You roll, you learn and you party.​ ​​As well as learning a headful of techniques, I also discovered that black belts are people too!​ 100% recommend. See you there!​"
– Keys, United Kingdom
LEUVEN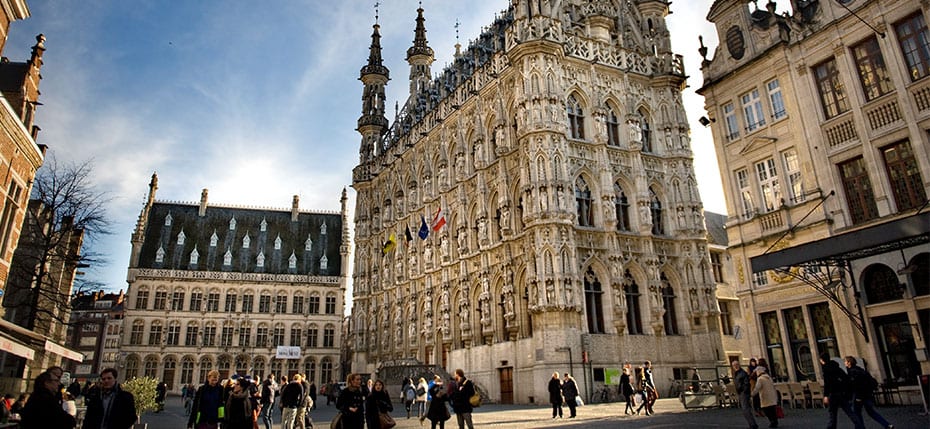 Leuven is the main university town of Belgium, located just 15 minutes from Brussels airport by train. It's a small place where everything is within walking distance and if you rent a bicycle, going between the sports hall and the old, medieval town center, is only a matter of minutes.

There are many little parks and cafes around town, perfect for relaxing in the summer weather with one of the countless beers Belgium is famous for. Apart from the local Stella Artois, one bar claims to offer more than 3000 different beers. These have been thoroughly enjoyed by our camp participants in the warm summer evenings at one of the countless little outdoor cafes on the little squares that are surrounded by beautiful old buildings. It is not without reason that Leuven has been dubbed "the beer capital of the world".
You can also check out some of the beautiful old structures that survived the bombings of the two world wars, such as UNESCO world heritage site St. Peter's church or the Castle of Arenberg just outside the city.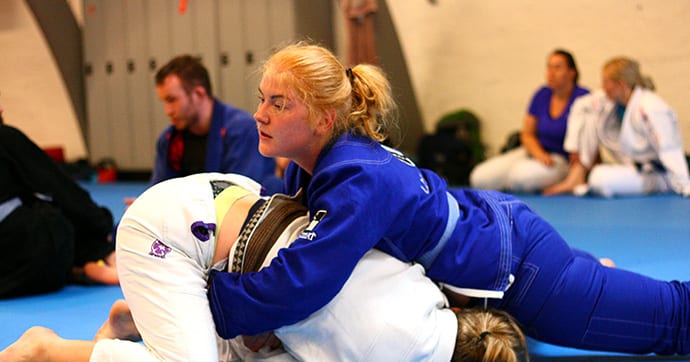 "The Globetrotters Leuven camp was the most amazing experience I have ever had. I made a spontaneous decision to travel from the North of Iceland to Leuven alone, only knowing a couple of people there, and it is hands down the best decision I have ever made. It was a whole week of Jiu Jitsu during the day and drinking beer at night in the best company there is. Everyone came for the same purpose, to have fun and to learn Jiu Jitsu. No politics, everyone is treated equally and no drama! After this week I have made so many new friends in just as many countries, from almost every continent, that I can visit for a training session or just to catch up and grab a beer with!"
– Katla, Iceland
FACILITIES

Located at the edge of the city is the modern sports hall "Sportoase" with top facilities for a training camp like ours. The high quality tatami mat area is more than 450 square meters and has plenty of room for all of the camp participants. Sportoase also has a big swimming pool just upstairs from the camp area, where you can recover in the water after training, as well as many other top notch sports facilities, climbing wall, gym and more.
Having organised numerous camps over the last years, we know how important it is to have easy access to food. We've hired another catering company this time that has great experience in delivering food for sports teams. They've promised high quality and good quantities of food available. Price is €150 for three meals a day, not including dinner on Saturday. Makes a hard week on the mats easier, when you don't have to worry about that :)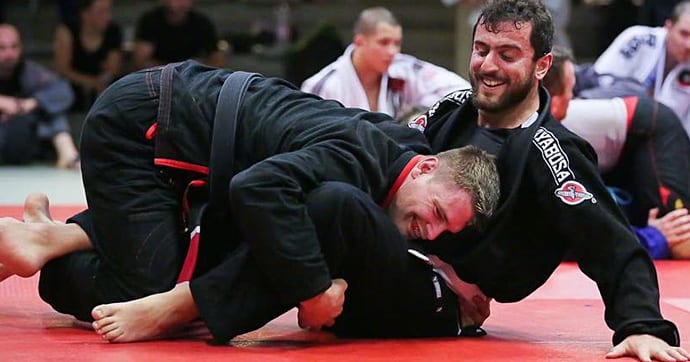 "To sum up the experience I had on the summer camp in one word, it would be AMAZING! The friendly, feel good environment is simply in comparable to any other. Being welcomed with open arms by students and coaches from all around the world has left me emotionally attached to the Globetrotters. The 'high' I felt during that week is some what addictive and I want more! I had expectations before I left for Europe, but I'm very happy to say that this camp has exceeded them all by far. If BJJ, making new friends and traveling are things you enjoy, then you have to do it (you will thank yourself, trust me!). One camp down… Many more to go! See you at the next camp."
– Chris, Australia
BRAZILIAN JIU JITSU TRAINING

As always, we are bringing in top level instructors for our training camps, and we are working hard to do the same for this one. A few instructors to mention from our former camps are Keenan Cornelius, Alexander Trans, Tom Barlow, Clark Gracie, Sinistro Iturralde, Gianni Grippo, Chris Haueter, Raul Jimenez, Oliver Geddes, Robson Barbosa, Royce Gracie and more. Gi and no-gi classes will be running every day from morning to evening, taught by a wide variety of black belts who all have their unique perspective on Jiu Jitsu. There will be more training than you can possibly handle in a week, so better bring your notepad :)

The BJJ Globetrotters camps are known for being full of friendly people from all over the world, who enjoy good training in a fun, relaxed and open-minded environment with a big emphasis on everyone being equal, both on and off the mats. White belts are real people too!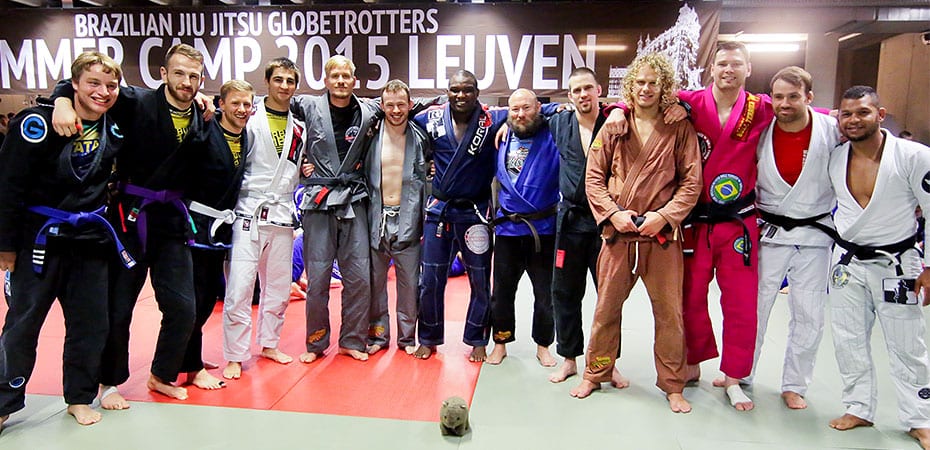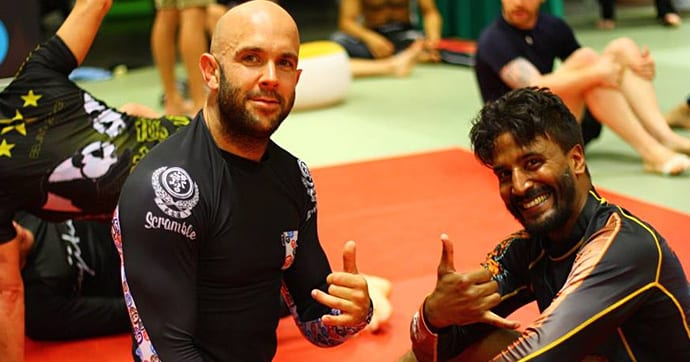 "Having already been on one BJJ Globetrotters Camp earlier in the year, I had pretty high expectations for the Summer Camp in Leuven. In reality the camp exceeded every one of them. They say that total immersion is the easiest way to learn anything, with 7 hours of Jiu Jitsu a day you can't help but improve your game. For one week in June the BJJ Globetrotters basically took over Leuven! You couldn't go into a bar or restaurant (or launderette!) without seeing familiar faces from the mats. I've made a load of new friends from clubs all over the UK and Europe, several of whom I hope to be able to visit and train with at some point."
– Sam, United Kingdom
CONFIRMED INSTRUCTORS
OTHER UPCOMING CAMPS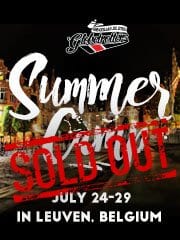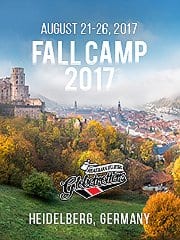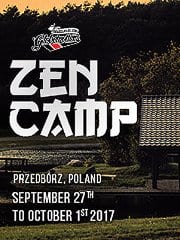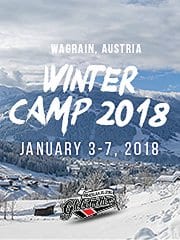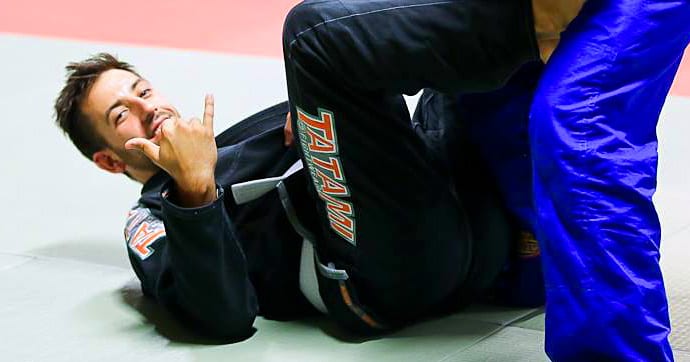 "Before I came to the camp, I was nervous and didn't know what to expect, but once it started, I knew that it would be amazing. The friendships that I made, the techniques that I learned, the amusement that I had was above any expectations. Like I said to my wife, it was one of my best weeks of my life. For anyone that consider joining a BJJ Globetrotters camp… JUST DO IT!!! It's a lifetime experience."
– Vassilis, Belgium
SCHEDULE
Schedule will be announced closer to the camp.

(First training will be Monday morning 11:00 and the last one Saturday afternoon, followed by camp party not to be missed!)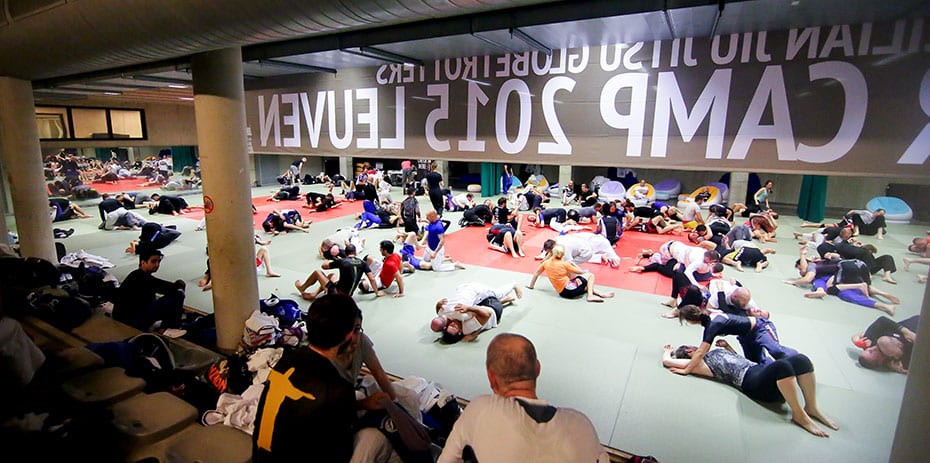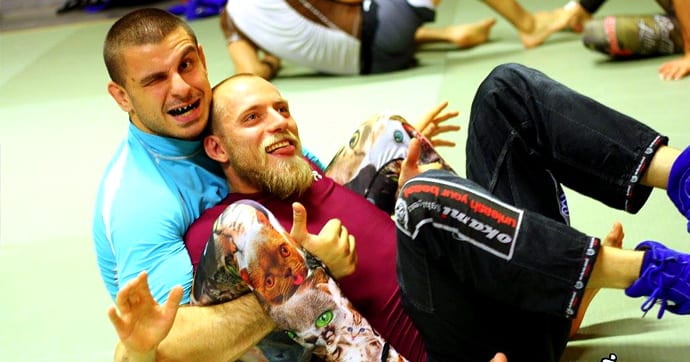 "To be honest, in Leuven I had some of the best time of my life. Being an introverted guy and someone who spends most of his time competing, I wasn't sure if this is the right thing, but there was no doubt left right after the first day. I was new, a stranger but still everybody was so respectful and nice, even thanking me for the rolls although I was actually the one who was truly thankful. Everyone just felt how much Jiu Jitsu means to me and returned my positive vibes tenfold. This has given me so much inspiration, not to mention all the technical input. Since I'm back, I have been doing more Jiu Jitsu than ever. About a month has passed since the camp and that strong inspiration the Globetrotters gave me for sure has helped me to recently qualify for the european ADCC trials! I can't wait for the next camp and roll, roll, roll"
– Alex, Germany
ACCOMMODATION
Leuven is a very small place and it is possible to walk from one end to the other in half an hour. There are many options for accommodation at all price levels and below, we have gathered a few ideas for you.

AirBnB
Cube Hostel
De Blauwput Hostel
Leuven Hostel
Leuven City Hostel
Park Bed and Breakfast
Lodgingat8
Hostel St. Jacob
Condo Gardens Leuven
Begijnhof Hotel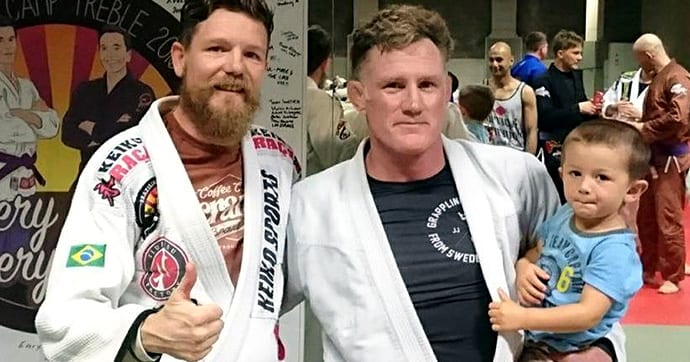 "The BJJ Globetrotters Summercamp 2016 in Leuven was one of the most awesome experiences ever! A community of likeminded people who love Jiu Jitsu. I made a lot of friends in advance through the Facebook group and that got me a ride to the gym from someone I never met before and a ride back as well from someone I met on the camp. I rolled with people from Russia, Germany, Belgium, USA, Australia and Denmark, from white belts to black belts, male and female. I got to meet some of the most awesome instructors imaginable, learn from them, talk to them and some of them I got to roll with as well. I had the privilege to see the Chris Haueter Show live and meet the man behind all of this, Christian Graugart. After the camp I made so many Facebook friends with the other participants and got a lot of invitations already to go train with, all over the world, I don't even know where to start ;-) Hope to meet you all again next time!!"
– Jimi, The Netherlands
BOOK YOUR SPOT

Six days unlimited training camp

€225
Food 3x day €150

Availability: SOLD OUT
Click here to register for the waiting list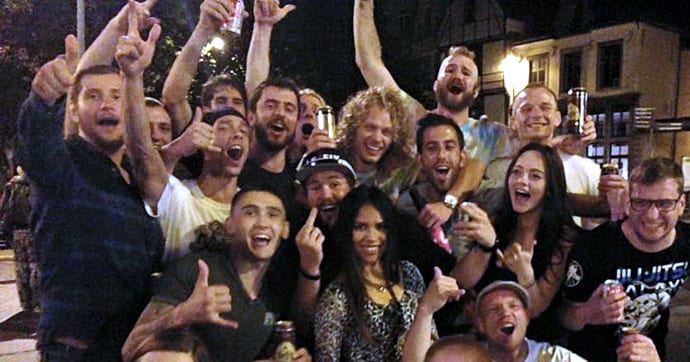 "I met so many interesting and combatively terrifying people in such a short space of time, my head nearly exploded from all the awesomeness. Everyone was just here to roll, learn things & make friends. The instructors included. Spending time with the higher belts, on & off the mats, realizing that even the Godlike Black Belts are people too…I learned a lot at this camp. Seeing people living the kind of life I long for, having BJJ as a intrinsic part of their lifestyle, & getting to know them as real people. Not some kind of genetic superheroes or rich playboys. But just normal people doing really cool shit with their lives. Attending the camp would have been worth it just for the social aspect alone…which is a pretty crazy thing to say about a sporting event. I was on such a euphoric high for those 6 days that I actually fell into a little depression post camp. I'm sure I wasn't the only one. It seems like such a short period of time, but there was so much incredible shit crammed in. My own personal highlight reel of BJJ & life brilliance. I want my life to be more like those 6 days. More training, more human interaction, more love. Maybe less beer? There was an awful lot of beer, seriously, one night I only drank varieties of beer exclusively brewed by monks. In short, if you ever get a chance to attend a BJJ Globetrotter camp, do it. Don't hesitate. Don't panic. Don't rush. Just crush. I'll explain that some other time, my point is; Just fucking do it. I will be going again the very next chance I get, doesn't matter where it is, I'm going. My expectations were unreasonably high coming in and they were exceeded by everything that happened at the camp. Hopefully you take my advice & we can choke each other in some exotic place somewhere in the near future."
– Scott, Australia
FREQUENTLY ASKED QUESTIONS
Where is the camp?
The camp is being held in "Sportoase" in Leuven, Belgium. The address for the place is Philipssite 6, 3001 Leuven. It is about ten minutes walk from the city center.
I am not sure if I can come or not / can't afford it yet. Can you hold a spot for me until I decide later / have saved up enough money?
Unfortunately, we can not offer to reserve spots on the camp. The only fair thing for everyone is, that we only secure spots for people when they have made the payment.
How do I get there?
By plane, you fly to Brussels International Airport (BRU). From there you can take a train directly to Leuven in just 15 minutes.
What day do I need to arrive / leave?
Come any day you like! We start training Monday morning, but you don't have to be there at that point. If you don't wanna miss out on anything, we recommend you arrive Sunday evening and leave again the next Sunday.
Can I sleep in the gym?
Unfortunately, it is not possible to sleep in the gym, since it is located in a sports center that closes down at night.
Is there an age limit for participation?
You must be minimum 18 years old to participate in this camp.
Will I receive a ticket in the mail?
There are no physical tickets for the camps. Your name is on our list when you arrive and check in.
Is it possible to show up just for one day / one class / one open mat?
Unfortunately, this is not possible. The logistics of day tickets for these camps would be a nightmare. Not to mention that if we allow one person to drop by, we have to allow everyone else as well, and we would risk not having matspace for those who actually paid for the full camp. Also, we often have a waiting list and it would not be fair to those who are trying to get a ticket there if we allow people to skip it and come for a day. Same deal for everyone! :)
I'm a complete beginner, can I still join?
Yes!!
Where do the participants come from?
All over the world.
How many gis should I bring?
We recommend two, that's enough for most people.
What language will the classes be taught in?
All classes are in English.
Is it possible to do private lessons with the instructors?
Yes, please talk with the instructors directly to make an appointment.
Is this just a BJJ camp?
Yes.
Do you have weight lifting facilities?
There is a gym in the sports hall, but you must pay to use it, unfortunately.
When will there be training?
Training is running all day from Monday through Friday. First classes start around 10 in the morning and we end 19:00 in the evening.
I only train with/without the gi, will there be enough training for me?
Yes! We promise there will be more classes than you can possibly handle in a week.
Will I be allowed to film during the camp?
Most often. Always ask the instructor if it is ok with him, before you film the class.
Is there a supermarket near the gym?
Yes, just a short walk away. You can also buy all extra drinks and food you might need in the cafeteria located in the sports hall..
Do you have WiFi connection?
Yes, there is a WiFi connection the sports hall.
What kind of food are you serving?
See the menu here.
Is there an option for vegetarian food?
Unfortunately not.
Is it possible to test for belt promotion?
Since some of you attending the camp don't have an instructor on a daily basis, that can evaluate and promote you, it will be possible to "sign up" for this at the camp. This is how it works:
1) You promise that you don't have another instructor that are waiting to promote you
2) You send an email to graugart@gmail.com with a note, that you are interested in evaluation for belt promotion. Include a short resumé of your training amount/time, competition experience, etc.
3) Along the camp, we will roll and talk with you as much as we can, and then evaluate if you are up for promotion.
4) Don't try to prove anything in sparring (especially when the coaches are watching). We are looking at technical level, experience and behaviour on the mat, not how tough you are :)
5) You may or may not be promoted. The standards are high, and no guarantees are given… of course :)
How is the night life?
Leuven is a student town. Enough said.
Is it safe?
Yes :)
I have booked a spot but have to cancel. Can I get a refund?
Coordinating refunds for a camp this size is a ton of work for us, so all bookings are non-refundable. You are most welcome to sell your spot to someone else, just let us know about it. In case the camp is sold out, we might have a waiting list you can obtain by emailing us.
What are the terms and conditions for the event?
Please visit this page :)
ANYTHING ELSE?
If you have any questions or special inquiries, feel free to email us at mail@bjjglobetrotters.com and we'll return to you right away!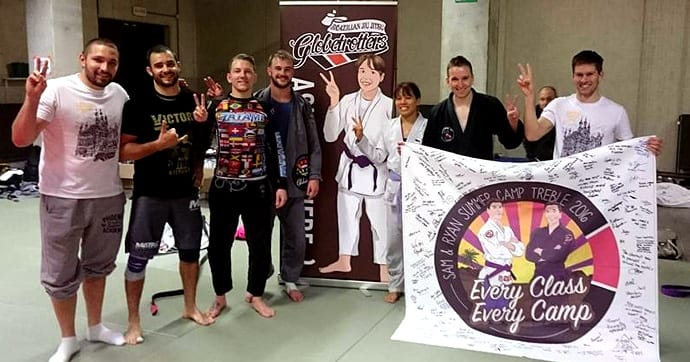 "When I first decided to go to a BJJ Globetrotters Camp I was nervous. I hadn't even been training a year and was going on my own, but I packed my gi and left. The moment I arrived I knew I had made a great decision. After the first day I felt like the camp was home. Friendships were made, Jiu Jitsu was learnt and beer was drank. So very much beer drank! The only problem with these Camps are that you never want to go back to the real world and face the post camp blues! "
– Eire, Ireland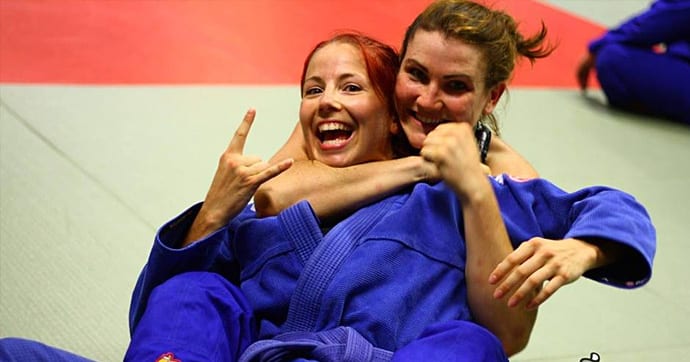 "One week rolling around with 220 other BJJ-addicts sounds like a dream. Well it felt like a dream. Six days, 32 hours of training from top instructors from all over the world. The vibe during the week was awesome, everyone is here for one reason: to learn and have fun. I thought it was a bit scary to go by myself, but I've met so many cool people and made new friends. Some of them I still speak to every day! As a girl sometimes it's hard to find other girls to train with. So it was really nice to train with other girls for a week. Besides rolling around there was time to party! Some drinks and a lot of dancing. Or was it a lot of drinks and some dancing? There is only one downside of the camp: it leaves you with this unbelievable yearning that keeps you wanting more! This turnes into the famous PCB; post camp blues. Don't tell me I didn't warn you! I wish every day could be a globetrotter camp day."
– Diana, The Netherlands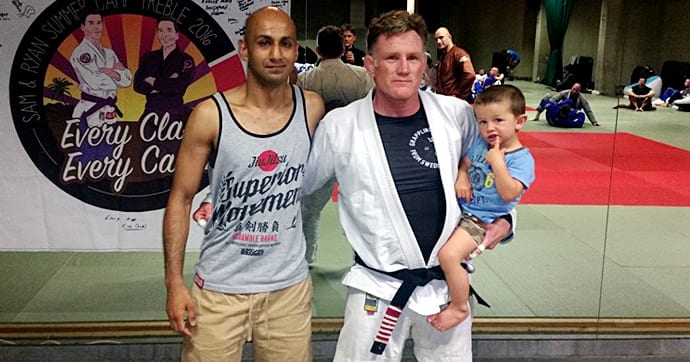 "The Leuven camp was unbelievable. Made so many new friends and got to roll with people of many levels. The atmosphere is the most important as it was fun, friendly and hard on the liver! Leuven is also a super friendly town with beautiful architecture and of course, being in Belgium it has great beers. I think we all felt sad and emotional leaving the place, only wanting to do more of this."
– Taherul, United Kingdom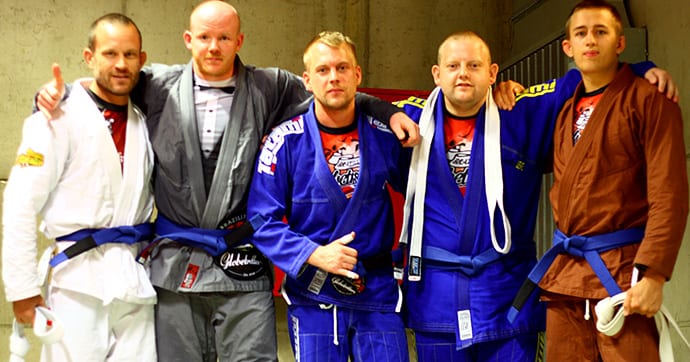 "Summer Camp in Leuven 2016 was my first and only Globetrotters camp thus far, but for sure not my last. The best way to sum up my experience is a combination of a hormone fueled high school trip/training camp/hazy Ibiza party vacation – in a good way. Not only is Leuven one of the coolest little towns ever, with friendly people and good food and beverages, you'll also get to experience this with some of the nicest people around. I'm sold. I'm in. All the way down the rabbit hole."
– Calle, Sweden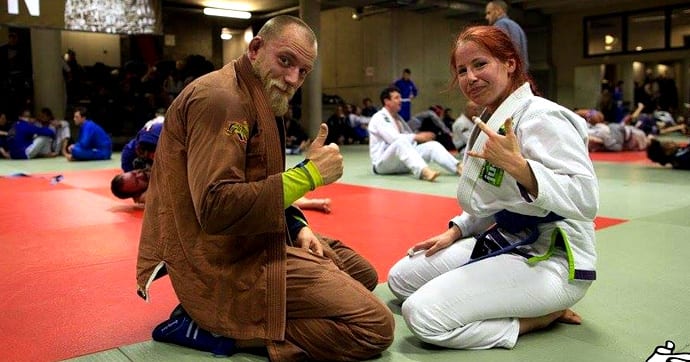 "Since I started training BJJ in 2013 I always tripped over Christians journey on the internet. After I have read his book it was clear for me to join his lifestyle. As my first camp I choose the BJJ Summer Camp in the lovely city of Leuven. It was the perfect place to train and socialize with people. The matspace was huge and the level of BJJ high. I loved every single class, every single night going out with you all and all the people from around the world. This is the real deal, I hope to never skip any European camp anymore – next will be Copenhagen and after that Austria. I have got infected! Thanks!"
– Joel, Germany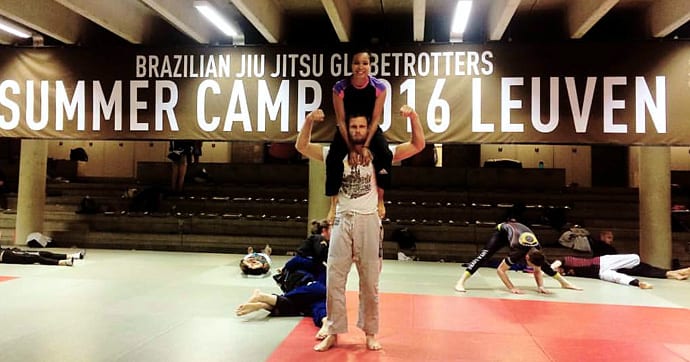 "My husband and I had not been to a Globetrotters camp before we reached Leuven, and weren't too sure what to expect. At this point we were 2 months into a year long backpacking adventure! We quickly realised that the experience would be amazing after our first day, surrounded by fantastic people and great instruction. The rest of the week didn't disappoint, with a fantastic mix of training, learning and partying with many new friends from the camp. Everyone there was easy to get along with, and we all shared a love for learning BJJ which meant everyone felt like an old friend. Although we were sad when the camp came to an end, we had an unforgettable experience and met lots of new people, some of whom we will be seeing again along our travels. In short, if you're thinking about going to a camp, do it – I promise you'll have a blast!"
– Daphne, Australia