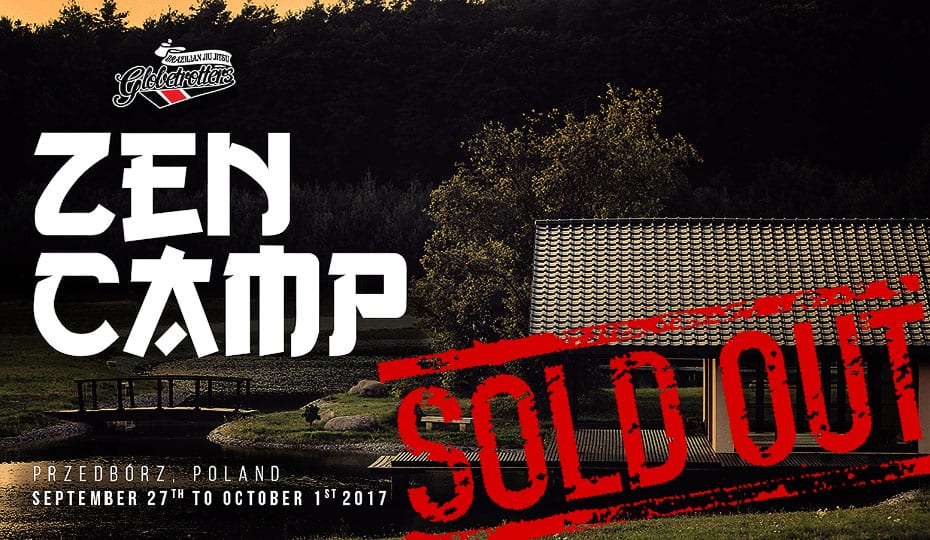 WELCOME
When traveling, creating a contrast of experiences by rapidly switching between sceneries, from one extreme to another, creates a very unique feeling. This feeling, we are trying to re-create in the camps we host, by striving to make them as different from each other as possible.
With our first Zen camp, we believe that we've created something entirely unlike anything we've ever done before. A completely immersive, isolated and carefully designed experience that we are looking forward to share with you.
Hope to see you there. If you can find it.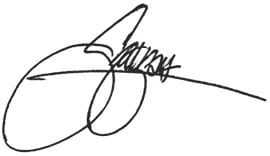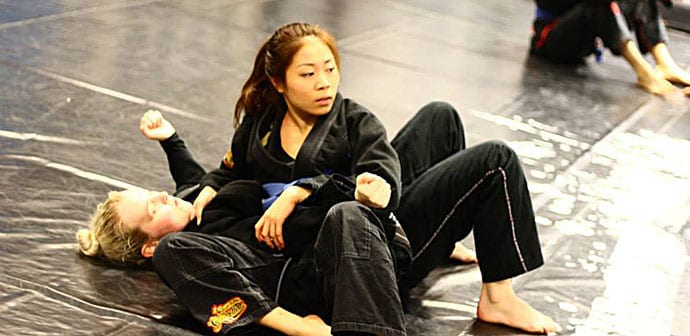 "Sounds crazy travelling around the world for a Jiu Jitsu camp but there must be a reason why Christian's camps are so hot in demand. Politics-free, highly social training camps with top level instructors. Absolute mission accomplished. I'm so happy I don't want to leave!"
– Candy, Singapore
LOCATION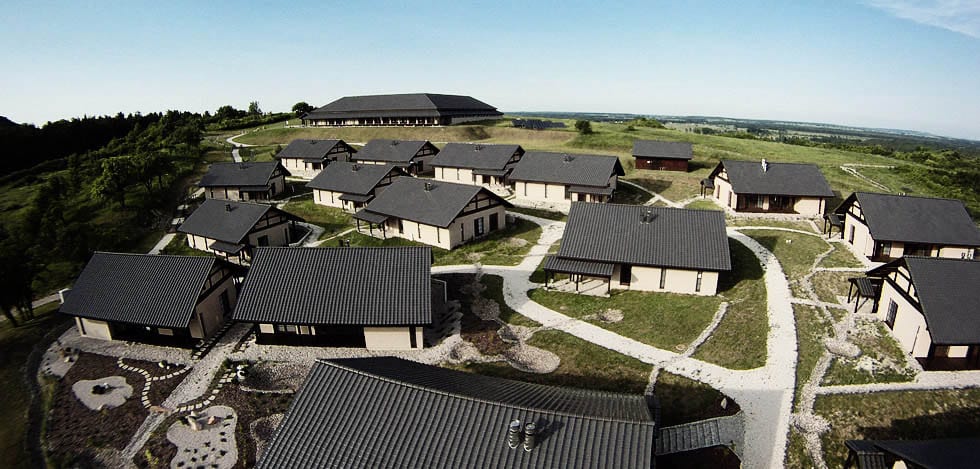 In the middle of a forest in Poland, someone build what would best be described as a tiny, Japanese luxury village with a huge matspace. Here, we will be hosting our first Zen Camp; a five days, highly immersive Jiu Jitsu and social experience.
The address of the camp is Stara Wieś 1, 97-570 Stara Wieś, Poland. How you'll get there, we are not sure. But if you figure it out, we promise you a fantastic experience.

FACILITIES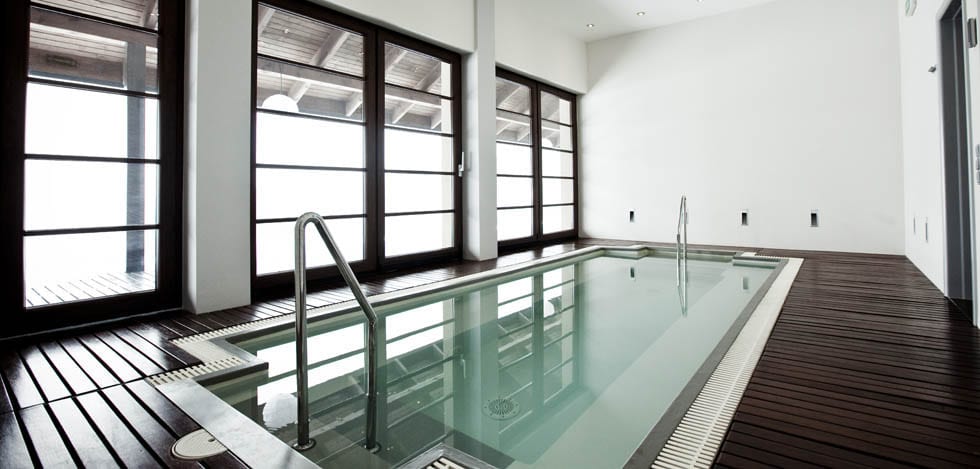 Nothing have been spared in the construction of this place and all the houses and interior is of the highest quality. At the camp, you will have free access to a spa with sauna, jet showers, 12 person hot tub and more.
There is also a tea ceremony house by the lake and of course, the beautiful nature to be enjoyed right outside your doorstep.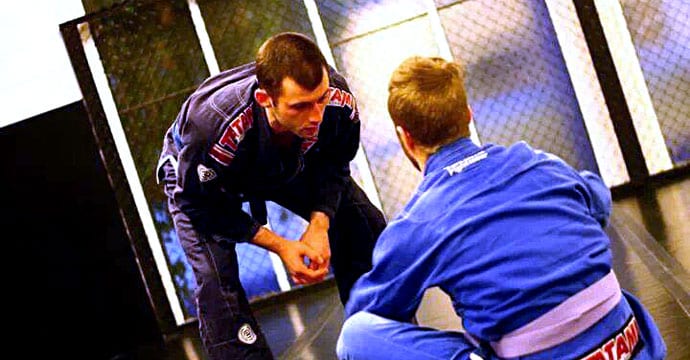 "The only way I can describe the Globetrotter vibe is that it is infectious. After meeting Christian and the rest of the Globetrotters, you will have a whole new appreciation for the BJJ lifestyle and where it can take you, which could literally be anywhere in the world. All of this starts at the camps."
– Chris, United Kingdom
FOOD & ACCOMMODATION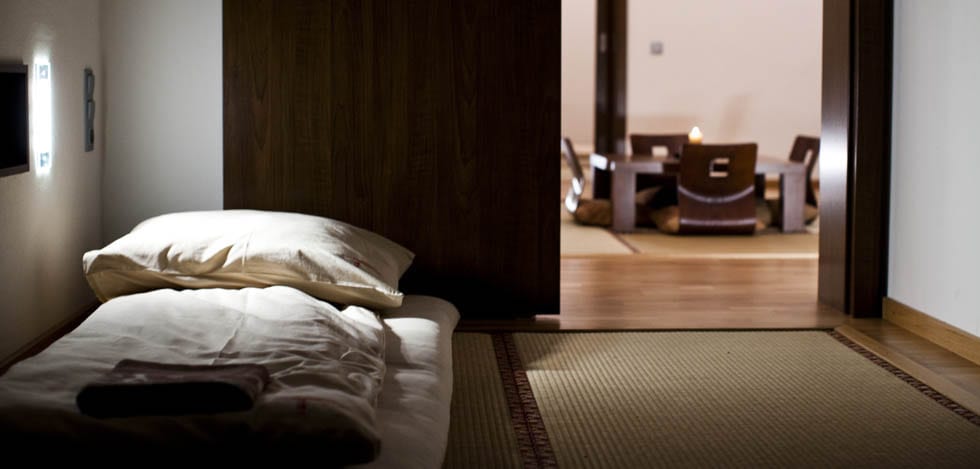 The village has thirteen traditional Japanese houses and we have reserved them all for the camp. Depending on your budget and preferences, you have a few different accommodation types to chose between:
Standard house
Holds seven guests total
3x double rooms (two futons)
1x private room (one futon)
Shared living room with fireplace
Small kitchen with refrigerator
Terrace
3x bathrooms with showers
VIP house
Holds two guests
Two single futons
Bathroom with showers
Small kitchen with refrigerator
Living room with fireplace
Terrace
You can see a floor plan of the standard houses here (three double rooms and one private room).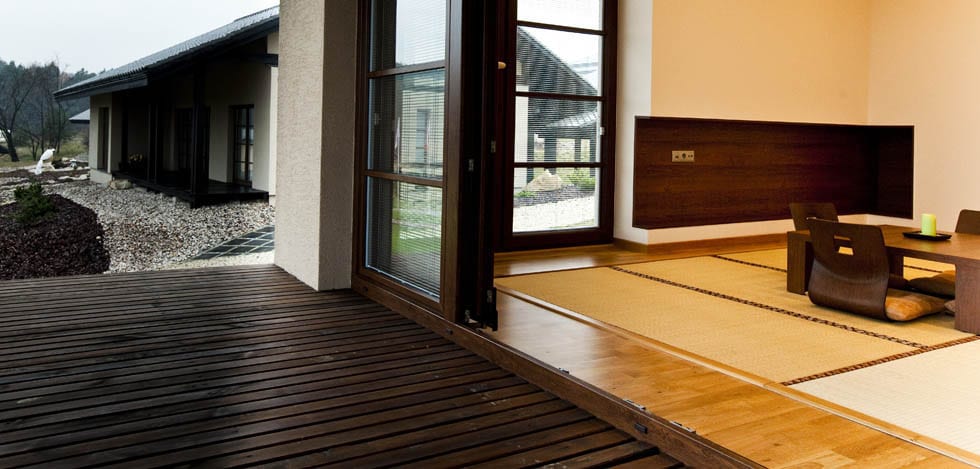 Food will be served three times a day in the restaurant. Fruit, tea, coffee and water is available free of charge during the entire camp. We will also be providing bottled water for training.
If you are a vegetarian, please message us on mail@bjjglobetrotters.com and we will tell the kitchen.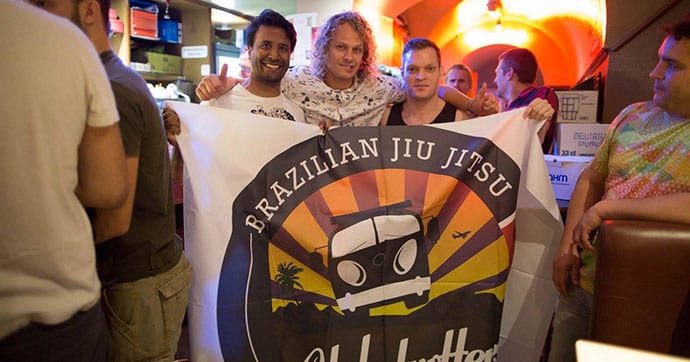 "I've done a bunch of these camps, large and small, and honestly I won't take any other kind of vacations anymore. Christian has an exceptional talent for creating an amazing atmosphere; it's way more than just the Jiu Jitsu – the camps become this instantly tight-knit community of practitioners and you end up finding a ton of other like-minded people right away, on and off the mats. You want to train hard? No problem. You want to take it easy one day and then go out and sample the local beers? Easy. You want to scale radio towers and get kicked out of your hostel? Christian's got your back. And there are usually a bunch of other activities on offer (like skiing/snowboarding at winter camp or the pub crawl in Leuven)"
– Sean, United States
BRAZILIAN JIU JITSU TRAINING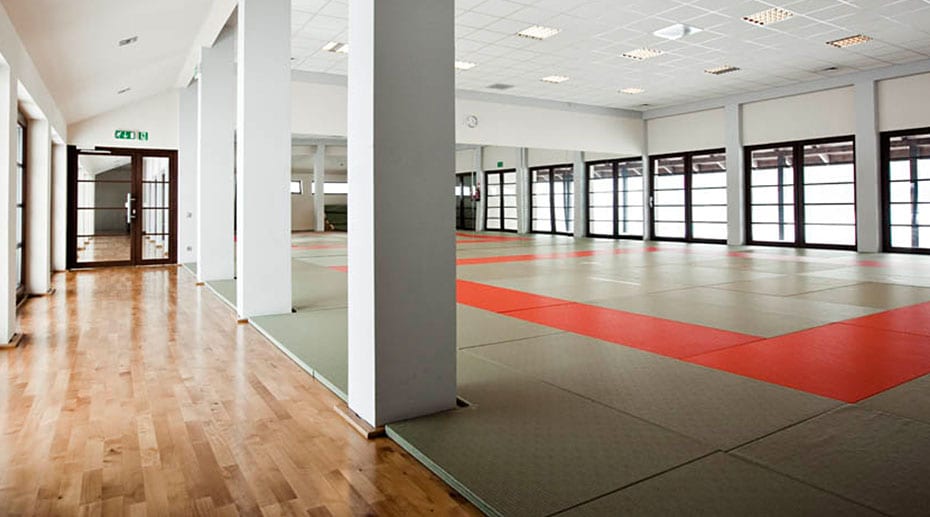 We will have several large matspaces available for the camp, where we will host more training than you can handle – both gi and no-gi. Classes and open mat sessions will be running from morning to evening, every day and be taught by a variety of experienced, friendly and high level black belts from around the world who have a genuine interest in sharing their knowledge as well as participating in the social aspects of the camp.
The BJJ Globetrotters camps are known for being full of friendly people from all over the world, who enjoy good training in a fun, relaxed and open-minded environment with a big emphasis on everyone being equal, both on and off the mats. White belts are real people too!
Apart from the Jiu Jitsu classes, this camp will also have lessons in Yoga, outdoor movement and mental preparation for competitions.
2x COMPLIMENTARY WHITE PEARL WEAVE GIS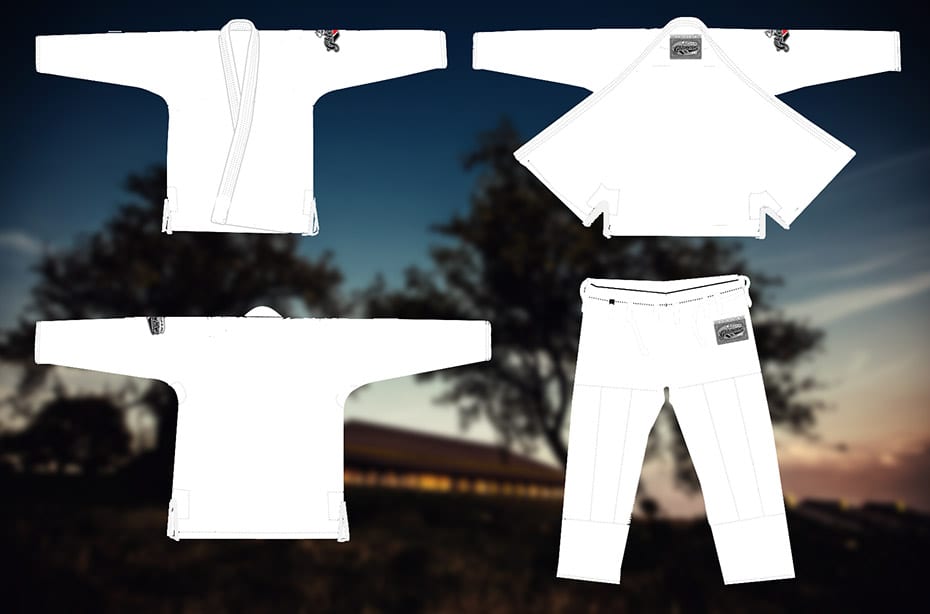 To comply with our aesthetic ambitions of this camp, we will be providing two complimentary white gis for all participants. The design will be as clean as possible with only a small, embroidered logo on the shoulder. Upon arrival, you will be handed out your gis, which we will also wash for you during the camp. Jackets will be produced from high quality Pearl Weave cotton and the pants in rip stop material for comfort and mobility.
Please check our size chart and select your size when you book your ticket. Keep some room in your backpack so you can bring them home with you again after the camp.
Just bring your belt!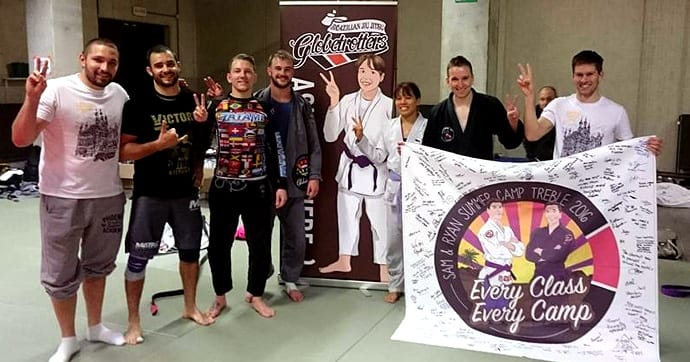 "When I first decided to go to a BJJ Globetrotters Camp I was nervous. I hadn't even been training a year and was going on my own, but I packed my gi and left. The moment I arrived I knew I had made a great decision. After the first day I felt like the camp was home. Friendships were made, Jiu Jitsu was learnt and beer was drank. So very much beer drank! The only problem with these Camps are that you never want to go back to the real world and face the post camp blues! "
– Eire, Ireland
CONFIRMED INSTRUCTORS
More instructors to be announced!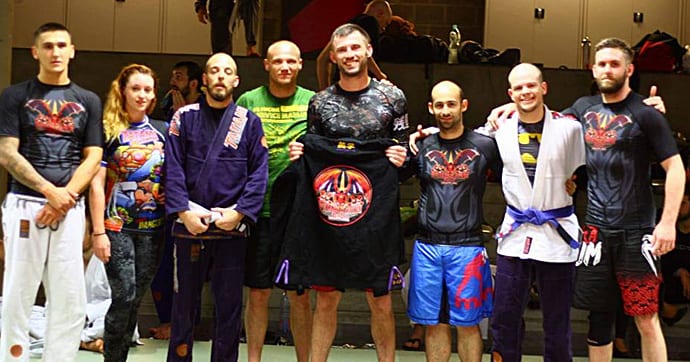 "If you are looking for an ultimate BJJ experience with open minded people who come from all around the world, this is it. No barriers, no politics, no religions, no race. We are all one."
– Roman, United Kingdom
SCHEDULE
Will be announced closer to camp
* Check in is Wednesday from 14:00 *
* Camp opening is Wednesday around 16-17 *
* Daily training and open mat sessions from morning to evening *
* We are trying to make an equal amount of gi and no-gi classes *
* Check out is Sunday at noon latest *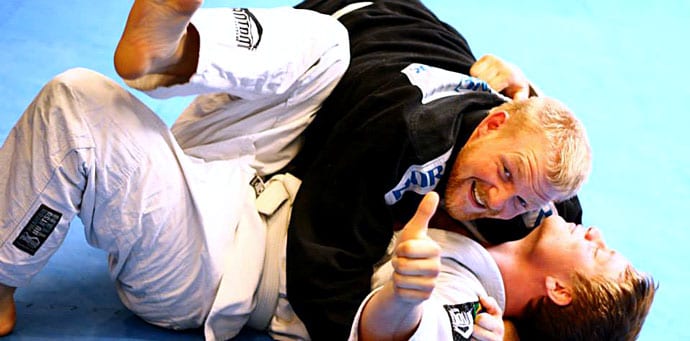 "I was nervous, I was excited and I was a little bit scared when stepping into the gym with all these people the first time. I have been to a few competitions, and the feeling of everyone sizing you up is usually very strong, so thats how I expected to feel. However, I had absolutely no reason to be worried, as the feeling quickly faded from my mind and the relaxed but hardcore attitude of camaraderie and love for bjj started shining through in everyones faces as we greeted and talked. The mood at a BJJ Globetrotters camp can only be described as awesome, loving and focused! Until next time; OSS!"
– Carl, Norway
BOOK YOUR SPOT

Five days training camp
All meals and drinks included
Accommodation in traditional Japanese houses
Shared double room with single futons
2x free gis

€599
Private room +€250
VIP house +€400
(all prices are per person)
AVAILABILITY: 
SOLD OUT

FREQUENTLY ASKED QUESTIONS
Where is the camp?
Dojo Stara Wies in Poland, a few hours south of Warsaw. The exact address is Stara Wieś 1, 97-570 Stara Wieś, Poland.
How do I get there?
We have no idea.
What day do I need to arrive / leave?
Check in opens Wednesday at 14:00 and we'll have our welcome meeting and first training in the late afternoon. Last training will be Sunday morning so you could leave around noon or in the afternoon.
I'm a complete beginner, can I still join?
Yes!!
Where do the participants come from?
All over the world.
Is there an age limit for participation?
You must be minimum 18 years old to participate in this camp.
What language will the classes be taught in?
All classes are in English.
Is it possible to do private lessons with the instructors?
Yes, please talk with the instructors directly to make an appointment.
Is it possible to show up just for one day / one class / one open mat?
Unfortunately, this is not possible. The logistics of day tickets for these camps would be a nightmare. Not to mention that if we allow one person to drop by, we have to allow everyone else as well, and we would risk not having matspace for those who actually paid for the full camp. Also, we often have a waiting list and it would not be fair to those who are trying to get a ticket there if we allow people to skip it and come for a day. Same deal for everyone! :)
I only train with/without the gi, will there be enough training for me?
Yes! We promise there will be more classes than you can possibly handle in a week.
Will I be allowed to film during the camp?
Always ask the instructor if it is ok with him, before you film the class.
What kind of food are you serving?
Different food every day, but basic stuff like meat, rice, vegetables, salad, bread, etc.
Is there an option for vegetarian food?
Yes, please let us know on mail@bjjglobetrotters.com.
Is it possible to test for belt promotion?
Saturday at the end of the camp, there will be a little (informal) ceremony to celebrate the end of the camp. Since some of you attending the camp don't have an instructor on a daily basis, that can evaluate and promote you, it will be possible to "sign up" for this at the camp. This is how it works:
1) You promise that you don't have another instructor that are waiting to promote you
2) You send an email to graugart@gmail.com with a note, that you are interested in evaluation for belt promotion. Include a short resumé of your training amount/time, competition experience, etc.
3) Along the camp, we will roll and talk with you as much as we can, and then evaluate if you are up for promotion.
4) Don't try to prove anything in sparring (especially when the coaches are watching). We are looking at technical level, experience and behaviour on the mat, not how tough you are :)
5) You may or may not be promoted. The standards are high, and no guarantees are given… of course :)
What are the terms and conditions for the event?
Please visit this page :)
ANYTHING ELSE?
Feel free to email us if you have any questions!! We will get back to you right away :)