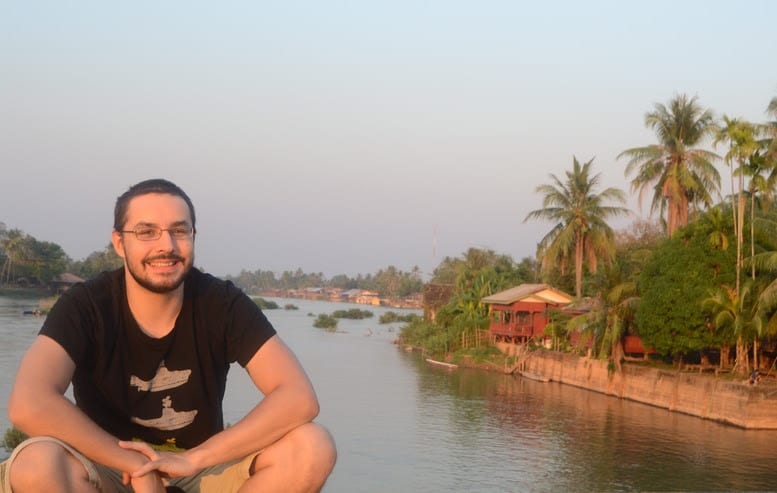 Let's start out with some quick facts about you…
Age: 28
Belt: I'm a proud white belt!
Profession: Working in the procurement department of a big Danish brewery.
How many years in BJJ: I started to train regularly a bit more than 2 years ago, but got interested in the art a bit before that thanks to some seminars and the awesome Mr Jiujitsu on Facebook.
Other martial arts: I started practising martial arts almost 10 years ago. Coming from a small village in France I didn't really have much to choose from. My first experience was with American Kenpo Karate; I trained in that style for a few years but then had to stop when I moved to Poland. There I had the opportunity to train in a few different places; some Filipino martial arts, a bit of Taekwondo (ITF), and for the past two years years Muay Thai in addition to BJJ. I try to keep a training rhythm of three grappling sessions and 1 striking session per week.
Where do you live: Poznań, a lovely city in the west of Poland and a great place for BJJ. We have many clubs in town, and some world-class athletes like Adam Wardziński and Natalia Jakubowicz (still young, but she's on the right track to become a great and famous athlete). By the way, if any Globetrotters are ever around, don't hesitate to contact me and I'll be happy to show you around, grab a beer, and roll with you!
Where are you originally from: Moncheaux, a huge city of 1500 inhabitants about 30 km south of Lille in northern France.
Other fun or curious information you'd like to share: I speak Polish fluently, which is something that always surprises the locals! I also love history and like to share some random facts in the middle of casual conversations.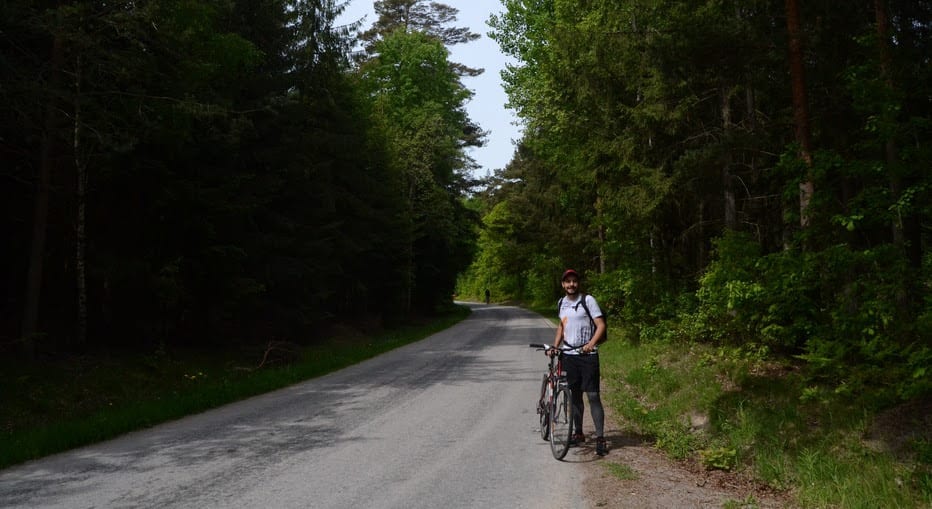 Tell us what inspired you to travel and train?
Originally I wasn't really into travelling. But my sweet girlfriend convinced me and then pushed me to get involved in the Globetrotter thing. I was initially just looking for a place to train while on the road, but after the Iceland camp I realised how cool the lifestyle was and really started to live it to the fullest.
Tell us about your most recent trip and your upcoming trips – where have you been and where are you going?
Not counting the current trip to France for Christmas (since I'll mostly just stay at home and eat myself to death), the last two trips were:
A weekend in Mallorca. It was totally spontaneous and we got tickets for €10 for the entire round trip. Off season, it's still a lovely place. I had the opportunity to check out an olive festival in the village of Caimairi, as well as get some great rolls in at Ground Fight Familly.
A quick roadtrip to Germany to enjoy mulled wine and bratwurst in hope of surviving the winter.
For our next trip, we're planning on going to Cape Verde. We're not interested in hanging around on beaches the entire time, so we're currently bookmarking all the best hiking trails, hoping to spend a night or two in the wild (no snakes, so we're safe!). I don't really see the point of traveling during the summer, since it's the best time to enjoy my city. On the other hand, winter in Poland is grey, dark and cold, so the more I can escape it the better!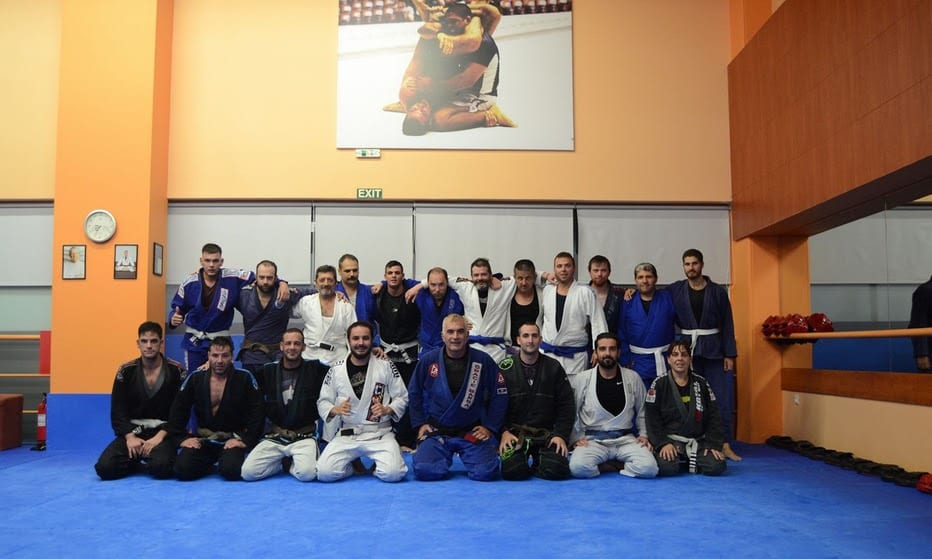 What are the things you enjoy about traveling?
By far the thing I enjoy the most about traveling is trying the local food. The goal is to eat like the locals as much as possible.
Street food is something that really grabs my interest, and I usually talk more about what I ate than what I saw.
Can you give us some examples of experiences you had that makes it worth traveling and training?
One of the first things that came to mind was the time I was on a business trip to Germany, in a quite boring city called Mannheim. Apart from work and staying in my hotel I didn't have much to do. Luckily I checked in the Globetrotters Facebook group and found a place in the nearby town: Heidelberg. I had the opportunity to meet and roll with cool people, and it really made my trip much better!
The camp in Iceland was of course a unique experience for me. First of all because the country is one of the most beautiful places on Earth, and I recommend that everybody should visit it. The other thing that made it unique was the six full days of amazing seminars with great professors, and all the friends I made there.
Another story I'd like to share doesn't involve BJJ but Muay Thai. During my trip in southeast Asia last year, I really wanted to train in a real camp in Thailand. After booking a training session in Bangkok and jumping in a taxi, I realised that the drivers there are not like in Europe. We drove for an hour and half in the crazy traffic just to have our driver drop us in the middle of an unknown residential district telling us he didn't know where the camp is. I missed the session, of course, but it gave us the chance to spend the evening in the local night market, where we were the only tourists. Great food and a great experience in the end.
One last anecdote; I've been hosting BJJ travelers for some time now. Every time I host people I take them to my gym and the magic just happens: most of the time they don't speak a word of Polish, and many of my teammates don't speak English, and yet on the mat they understand each other. This is one thing that makes Jiu Jitsu beautiful, and really pushes me to get more and more involved in the community.
What has so far been the most surprising experience for you when traveling?
This is a very hard question to answer, but I think that people's reactions and the almost instant friendships made through Jiu Jitsu are the things that have stood out to me the most. It's the greatest icebreaker ever, either when hosting people or when traveling myself. In a time where we tend to be more and more isolated, I realised that hosting this matsurfer or taking this hitchhiker in your car could be a great experience and you could meet awesome people.
Are you a budget traveller – and if so how do you plan for a cheap trip?
I'm definitely more on the budget side, and planning in advance really helps there. For example, for Iceland I made sure to prepare my trip far in advance and packed plenty of things like instant soup. Unlike plane tickets, the food budget is always something you can save on. Don't get me wrong, I don't want to eat instant soup and sandwiches all the time, but there's always space for a little optimisation!
The other thing is not to be afraid to be spontaneous. I got tickets to Mallorca this way: €10 per person for the entire round trip.
And I've had awesome moments in Asia sleeping at people's places (they were renting a spare bedroom in their house) or simply in a hostel.
But I also have to be honest here – my girlfriend is much better than me at organising and planning cheap travel, so she'd be able to give a much better answer!
If you were to pass on travel advice to your fellow Globetrotters, what would it be?
I think I'm not going to give the most original answer here, but I would like to use a quote from Christian Graugart in his presentation at the Iceland camp: "It's almost like all you guys care about is having fun".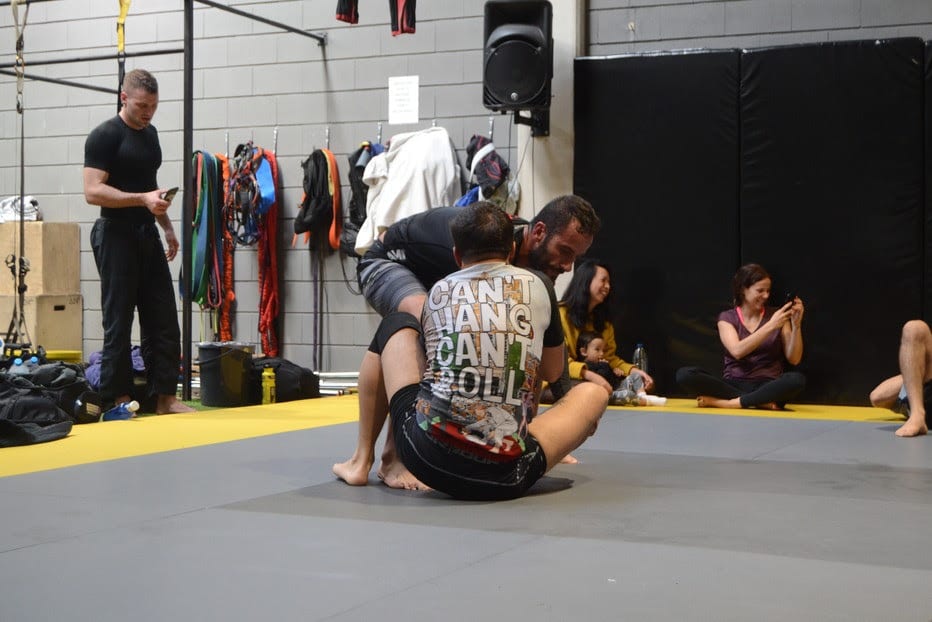 https://www.bjjglobetrotters.com/wp-content/uploads/2016/11/BJJ-globetrotters-patch-logo-234x300.jpg
0
0
BJJ Globetrotters
https://www.bjjglobetrotters.com/wp-content/uploads/2016/11/BJJ-globetrotters-patch-logo-234x300.jpg
BJJ Globetrotters
2020-10-29 05:43:26
2020-10-29 05:45:39
Featured Traveller: Baptiste Vanlitsenburgh