Over the years, our Brazilian Jiu Jitsu training camps have risen to become almost legendary fixtures on the international BJJ calendar. From bustling 250+ people open mats in medieval university towns, to much smaller and more intimate retreats on the sun-drenched islands of the Caribbean and in ancient Italian castles, we regularly gather to train, party, and meet new friends in some of the most interesting and beautiful places the world has to offer.
It is hugely important to us that our camps are as open and inclusive as possible. We want to create a place where everyone feels welcome and can be themselves, regardless of age, experience level, religion, sexual orientation or whatever else makes you you. Everyone should feel equal from the moment they arrive at a camp.
Whether you're a grizzled black belt with decades of experience or a day-one white belt, whether you're from a gigantic team that spans continents or from a tiny club training out of your garage in the middle of nowhere, whether you'd prefer to do post-training shots until 3am or just gather with a small group of friends for some quiet conversation and board games – our camps have something for you.
No matter who you are and how you like to enjoy life, you will always have a place on our mats.
Hope to see you there some day!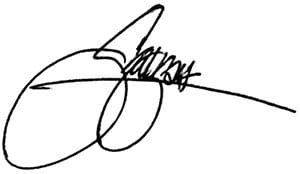 Past camps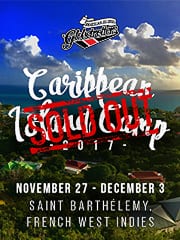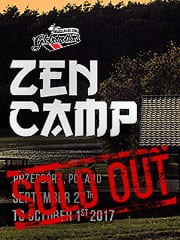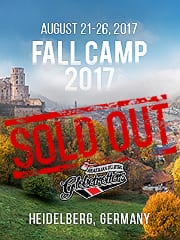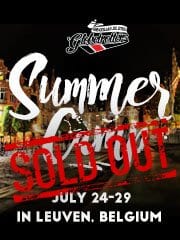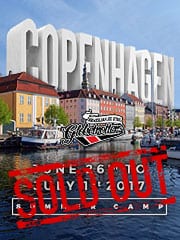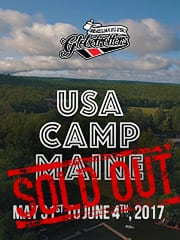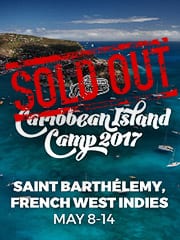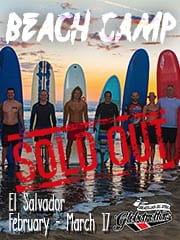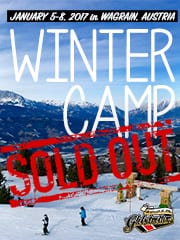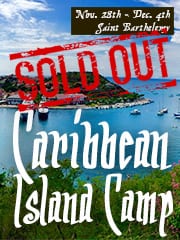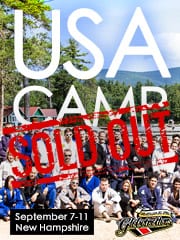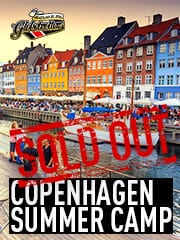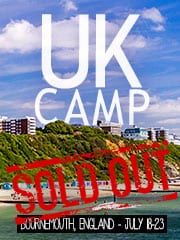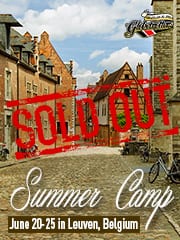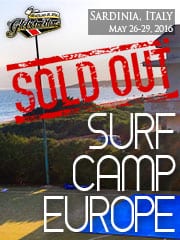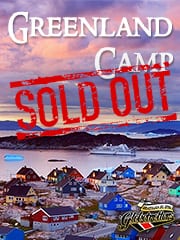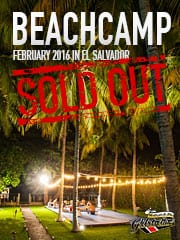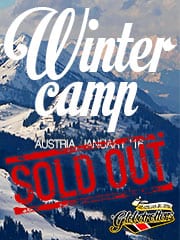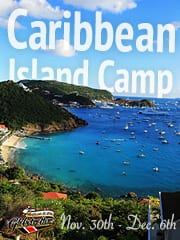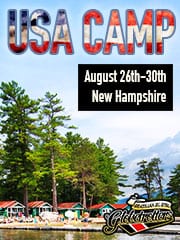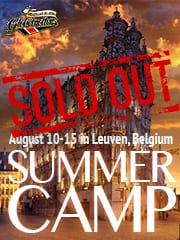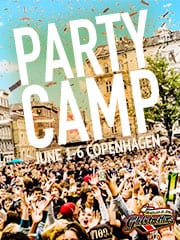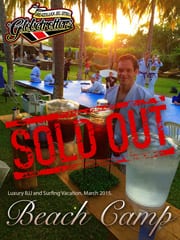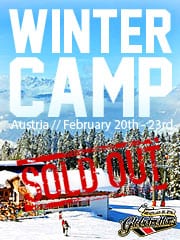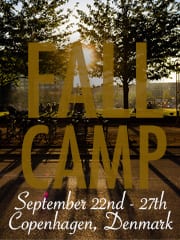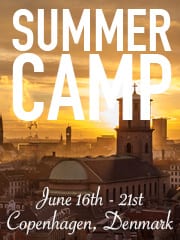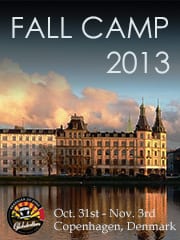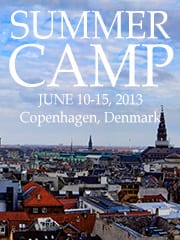 ---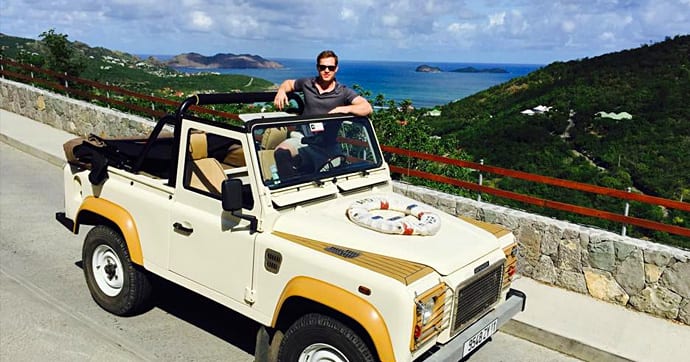 "When I first started training Jiu Jitsu I never imagined it would take me to places like this, but now, having done it, I can't imagine my Jiu Jitsu life without the annual BJJ Globetrotters camp. They are the coolest experience in the sport, full of good vibes, great training partners, and unforgettable memories. Many of the people I've met at these camps have become what I am sure will be lifelong friends, and they've opened up all sorts of other informal Jiu Jitsu travel outside of the camps as well. If you haven't checked out a Globetrotters camp yet, you should definitely get on it."
– Sean, United States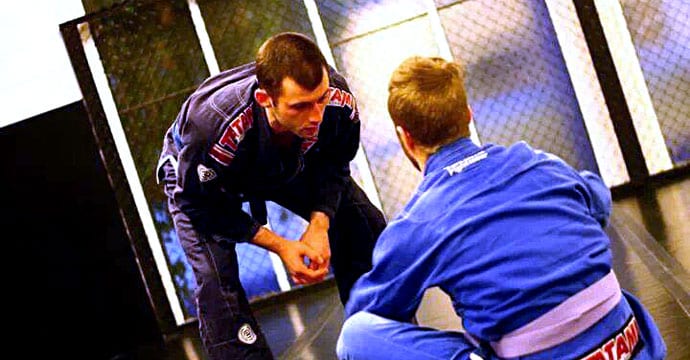 "The only way I can describe the Globetrotter vibe is that it is infectious. After meeting Christian and the rest of the Globetrotters, you will have a whole new appreciation for the BJJ lifestyle and where it can take you, which could literally be anywhere in the world. All of this starts at the camps."
– Chris, United Kingdom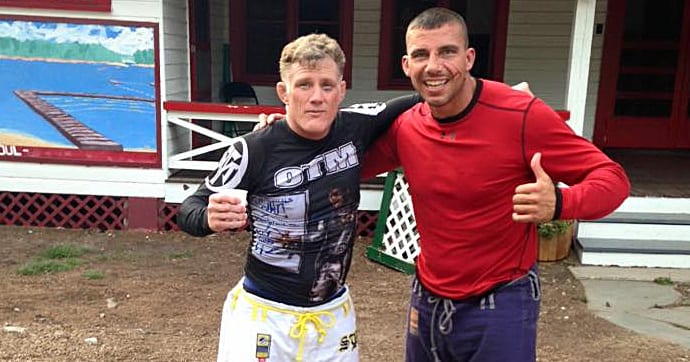 "I have had many great experiences in my lifetime, but attending the BJJ Globetrotters Camp was on the top of my list. I truly met some of the most sincere and wonderful people from all over the world. The training was outstanding and the instructors were top notch."
– Russ, United States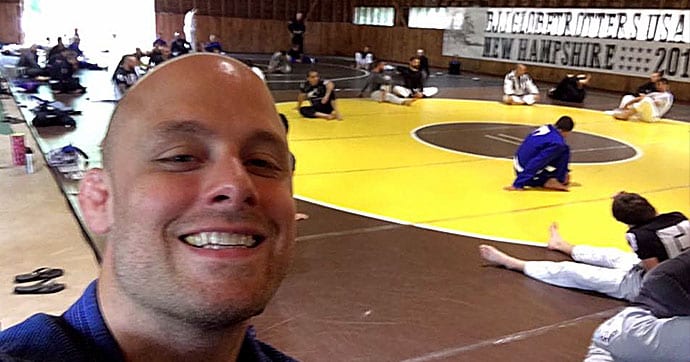 "It's been a few days since the USA camp ended and I'm still thinking about what a unique and awesome experience it was. Definitely something I'll remember forever. I met so many great people. Thank you everyone for being awesome people! I'm really glad I was able to get to teach and be a part of this camp. Thanks Christian! I'm definitely looking forward to next year. I had a great time. Met some of the coolest peeps in BJJ!"
– Jason, United States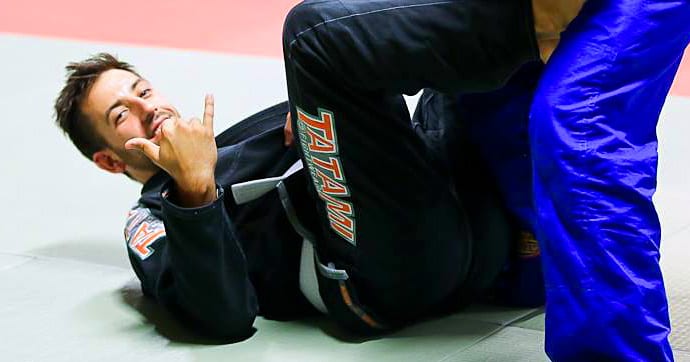 "Before I came to the camp, I was nervous and didn't know what to expect, but once it started, I knew that it would be amazing. The friendships that I made, the techniques that I learned, the amusement that I had was above any expectations. Like I said to my wife, it was one of my best weeks of my life. For anyone that consider joining a BJJ Globetrotters camp… JUST DO IT!!! It's a lifetime experience."
– Vassilis, Belgium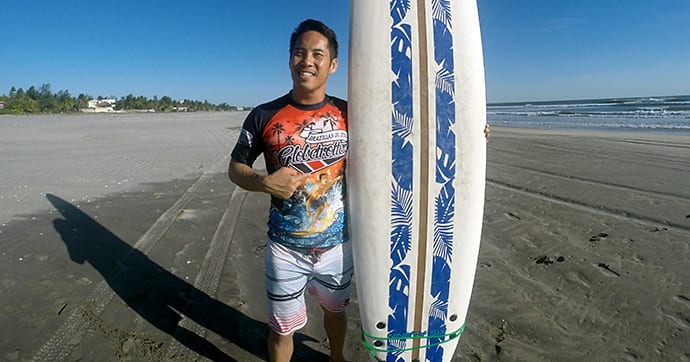 "BJJ Globetrotter Beach Camp El Salvador surpassed all my expectations. Daily surfing on a private beach with the friendliest of instructors, incredible meals served for breakfast lunch and dinner, awesome BJJ instruction by Christian, a diverse and wonderful group of attendees, amazing hosts, beautiful weather, and a sky filled with stars each night. I can honestly go on. Many people at the camp have traveled the world, and all agreed it was one of the best vacations they've ever taken. Don't hesitate to go on this trip if you have the chance!"
– Eric, United States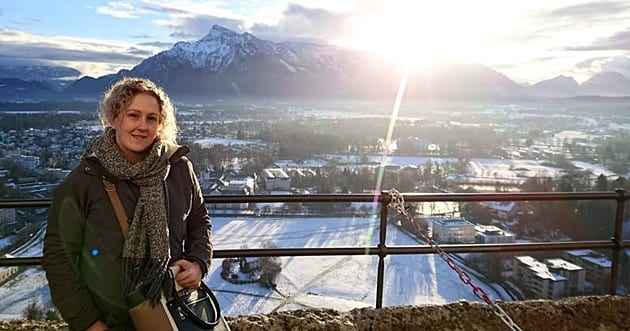 "I booked my first Globetrotters camp as a solo traveller, I knew I wouldn't know anyone there which was a bit daunting. But when I met everyone – no one felt like a stranger, it was like we were all old friends. I still listen to the music we rolled to, and have applied the moves to my game. I am still friends with the people I met and those relationships somehow grow despite the geographical distance. I've become part of a network of awesome people and booking that trip was one of the best decision I ever made."
– Gemma, United Kingdom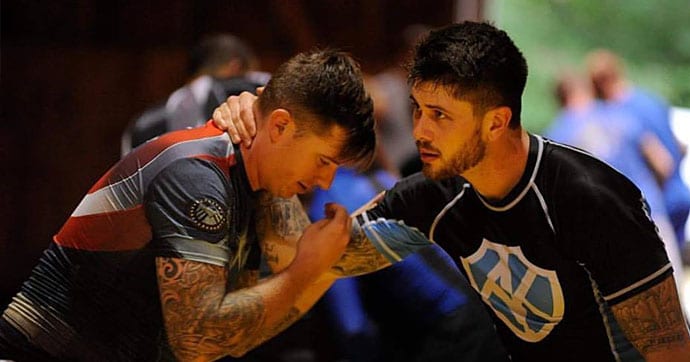 "It wasn't until the last day of the camp that it hit me. I had just finished an early morning roll during the 9AM open mat and was laying on the mat. The sound of break falls and grunts from those still rolling around were sending me into a daze, when all of a sudden it began to rain harder than I've seen before. The sound echoed through the gym and at that moment, I smiled as I reflected on the past four days at the USA camp. It was a group of people so different from one another, but all there for the same reason: Our passion for jiu jitsu. You don't show up to a 5 day camp because you are forced to or just kind of liked something. You show up to one of these camps because you want to. That was the best part of it all; everyone truly wanted to be there. There was no negativity, no cliques, and no one left behind. Everyone was family and wanted to help anyone in anyway possible. The time spent with all these amazing people will truly be cherished. And to anyone thinking about participating in one of these camps, you shouldn't think twice before signing up, it just may change your life!"
– Ryan, United States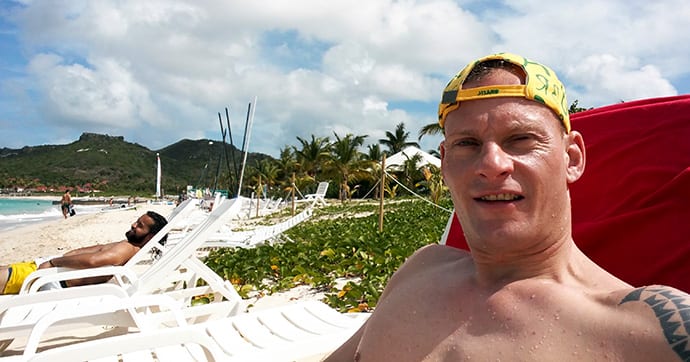 "Being back home for two days from this camp now, I´m still overwhelmed with emotions from this great experience. For sure I expected a lot about being in the Caribbean and doing what I love to do the most, but hey…this was so much more!!! I met an incredible bunch of people from all over the world like Russia, Mexico, USA, Czechoslovakia and many more and I had an absolutely amazing time with all of these guys. I never got that close with people that fast and whatever we did together, from surfing and boat-trips to Jiu Jitsu or just hanging around at the beach and the bars or having breakfast together, I never felt the spirit of the BJJ Globetrotters that much like here! We were always equal on and of the mats, no matter what team, what belt level, instructor or student and no matter what country we came from. Everyone of you guys made this camp so very special for me and I cannot wait to take my time and look to all the pictures and videos again to get in touch with these moments I shared with you. It would absolutely be one of my biggest wishes to meet the exactly same people at this place again, but as this probably will never happen. It only describes what this camp really was like: unique!!! Thank you so much Christian and of course all the people from St. Barth who made this happen. Now get this f*ing tears outta my eyes and see you all guys back on the mats!"
– Mike, Germany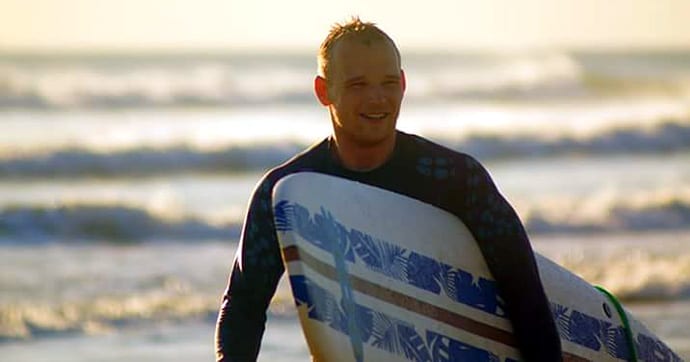 "Having already been to a Globetrotters camp before, I wasn't worried at all about the type of people to expect on this trip. The only things I was concerned with were if I would be able to surf and would it be worth the price tag? My first step out of the airport door I saw Santiago's smiling face waiving a globetrotters sign and greeting me by name. He drove me straight to the Beach Camp house where I was met by the owners Luis and Gloria. I introduced myself to the rest of the globetrotters, had a quick tour, and had a delicious meal prepared by the chef Rodrigo. I was already feeling like I was home after one hour. The next morning everyone woke up, had some fresh coffee and walked out to the beach for surfing lessons. So would I be able to surf? By day three everyone at the camp had already stood up on a board and rode a wave. With the expert instruction of our trainer it was no trouble at all. The warm pacific waters became my daily wake up call and delivered me a powerfully addictive new hobby. My other worry when booking the camp was would the price be worth it? After my trip the question almost seems silly to me. I would have happily payed more for what I got out of this trip. Just the resort status of Casa Kickapoo alone would be worth the price but after adding in all the non tangible things I got out of this camp it truly was priceless. I would recommend this experience to anyone I know and I look forward to visiting the Beach Camp again in the future."
– Craig, United States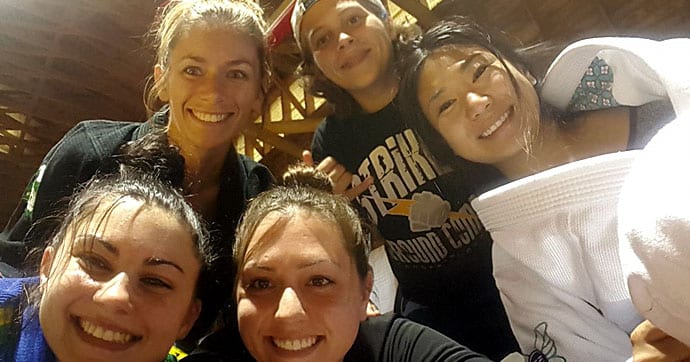 "I have been training Jiu Jitsu for 3 years and I thought I knew what the lifestyle was about. I mean you train really hard almost everyday, you compete even harder to make podium and you cross-train with your friends at other gyms, that's what this lifestyle is all about right? That's what living and breathing Jiu Jitsu was, right? I was wrong and it wasn't until I went to the USA 2016 camp that I found this out. The amount of knowledge that I've gained, the awesome connections and new training partners that I met, the intense training with different styles and experiencing a new perspective of what Jiu Jitsu is about, the Globetrotters camp will truly open your eyes. The experience was euphoric and so surreal I definitely recommend these camps to anyone who loves jiu jitsu. I cannot wait for the next camp I am able to attend!"
– Ali, United States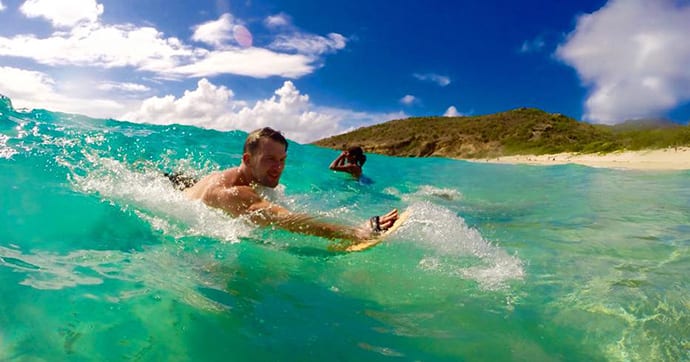 "The Caribbean Island Camp turned out to be a game changer for me. Strong fighters and coaches from all over the world, new training ideas and perspectives, positive people each with their own inspiring take on the BJJ lifestyle. I am absolutely taken away by this experience, and I'm way too overwhelmed by it all to understand exactly what all this translates into. But it will be something good that's for sure… Thanks Christian and all you guys that made this special. Merci, Gracias, Spaziba & Danke, over and out."
– Christian, Denmark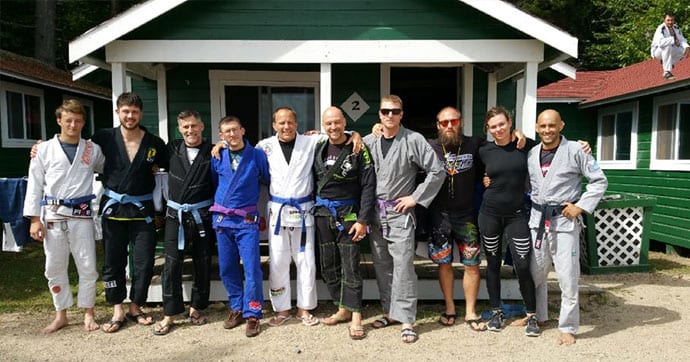 ""If you are lucky, there will come a point in your life when discover how the passion for the art of Jiu Jitsu brings people together. From newly experienced practitioners to seasoned veterans, each individual is incredibly unique and has a story to tell. These stories could be told by mouth, but as artists, we tell them when we roll. The 26 hours of classes and the 11 open mats spent together at the USA Camp, deeply changed my outlook on life. All of you are some of the most caring and wholehearted people that I have ever had the pleasure to meet and get to know. In the short span of five days, we shared laughter, knowledge, stories, beers, and made some of the best memories to be cherished for the rest of our lives. It was a homesick feeling to have to leave all of you and the camp. Thank you for making me feel like family and thank you for helping me reach all my goals. You will all be remembered and I hope we meet again!""
– Ryan, United States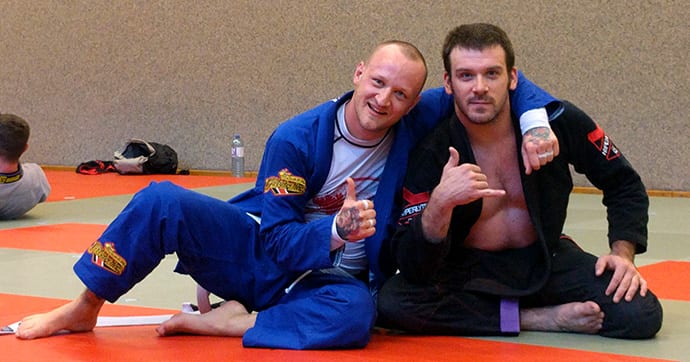 "As a rookie in Brazilian Jiu Jitsu, I was a bit concerned about my level of skills as a white belt to participate at the Winter camp. But after the first drill I felt the immediate connection through this beautiful community between every participant. Everyone took care of each other and tried to take the most out of the 4 days. I was blown away by the ability of meeting so many new friends in such a short time. As I was in preparation for the European Championships, I didn't take part of the "very famous" party-train but instead enjoyed the wellness area. I just wanted these days not to end and I'm looking forward to participate in a lot more camps in future."
– Thierry, Luxembourg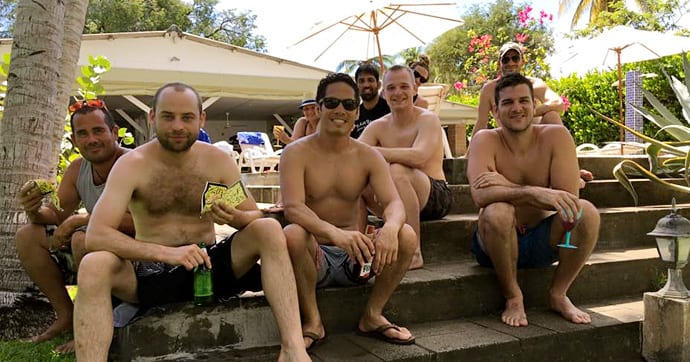 "It felt like forever from the time I booked this camp to finally flying out to El Salvador. In my head I had so many ideas of what it would be like and was worried that I'd got so excited that maybe it wouldn't live up to what I hoped it would be. It didn't, it exceeded them in every way! From the moment I got to Casa Kickapoo I was made to feel completely welcome, Luis and Gloria are the perfect hosts, always smiling, kind and cannot do enough for you. The house and surroundings can only be described as paradise with coconut trees gently swaying in the breeze. Whatever you feel like doing from water skiing or surfing to simply relaxing in the pool or hammocks is catered for.
When it's time to train Christian has a way of explaining concepts and themes in ways that are simple, easy to understand and effective. The best way to describe this camp is simply perfect. With so many new friends made and so much time spent laughing I will definitely be coming back in the future."
– Justin, United Kingdom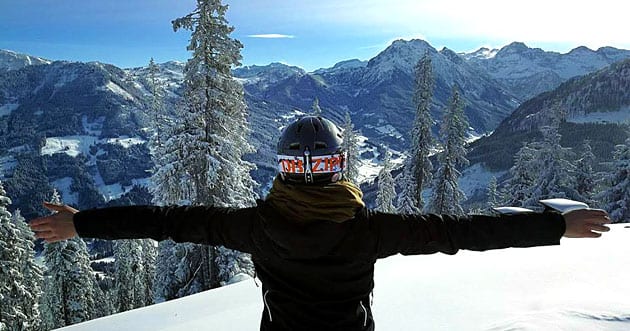 "When I booked my ticket to what would be my first BJJ Globetrotters camp, I was quite nervous for different reasons, but my friend convinced me and I am so grateful that I went, because WOW. I knew that I was about to learn some new and awesome techniques, but I did not expect it to give me the best weekend I've ever had. I only knew the 3 people that I traveled with but when I met everyone else and greeted them, it was like I already knew them. The globetrotter community brings the most unique and nicest people together and we are all there for the same reason. They say winter camp is the most intense camp and it definitely is, and you might need a few days afterwards to recover. The lessons (both on the mat and in the slopes) were of top quality and I've learned so much. The parties as well were awesome and I've made memories for life to take with me and treasure. I have found my place and my kind of people and I am now addicted.If you are not sure whether to book the camp or not. DO IT! You will not regret it, and you owe it to yourself to experience this."
– Louise, Sweden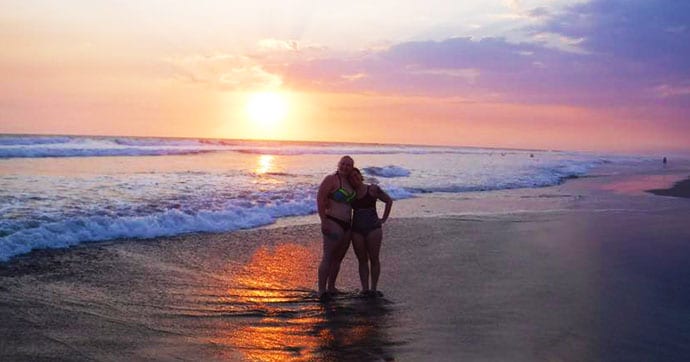 "Booking the El Salvador beach camp was a last minute decision for me, and one of the best decisions I've ever made! It was the the perfect combination of a lazy holiday spent drinking many a coconut in a hammock, and crazy activity. The training was awesome, Christian taught concepts that could be applied to anyone's game and improve it, no matter their rank. The best thing about the camp though were the people. Having such a small group gave you the opportunity to get to know everyone, and you can't help but to become friends, if not friends for life."
– Rachel, United States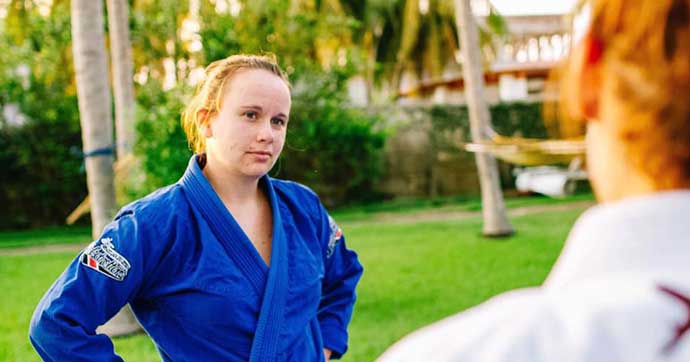 "Prior to arriving at the BJJ Globetrotters camp I had to admit I was a little nervous – would everything work out smoothly? Would I get on with the other camp participants? Would I ever be able to stand up on a surf board? I shouldn't have worried at all. From the moment I was met with a friendly smile at the airport to being dropped back a week later, the entire trip ran smoothly and I left with some incredible experiences and new friends. The camp itself seemed to be nothing short of paradise; comfortable rooms, excellent food and the location – right on the beach with a private pier for going paddle boarding and kayaking. Lazing around in a hammock under the myriad of palm trees, coconut in hand, life's troubles seemed to melt away. The camp struck the perfect balance between relaxation and activity, with the emphasis being on enjoying yourself and the making the most of your time in paradise. The surf lessons every morning were led by a great instructor, and, incredibly, I managed to get standing on my first day! During the day the yoga classes and massages helped relax both body and mind. The evening Jiu Jitsu sessions were really well suited to class of mixed level students, teaching principles that have definitely helped shape how I approach Jiu Jitsu and given a good framework to build on. I was surprised to find that the majority of camp participants were white belts like me, and I felt everyone benefited from the sessions taught. The training environment was just right, with everyone willing to help each other learn and push their training partners, without going crazy. Evenings were spent getting to know the other participants over excellent food – I'm not quite sure how Christian manages to find such great people to attend his camps, but we all left as great friends. The entire week was absolutely perfect, please don't change a thing!"
– Charlotte, United Kingdom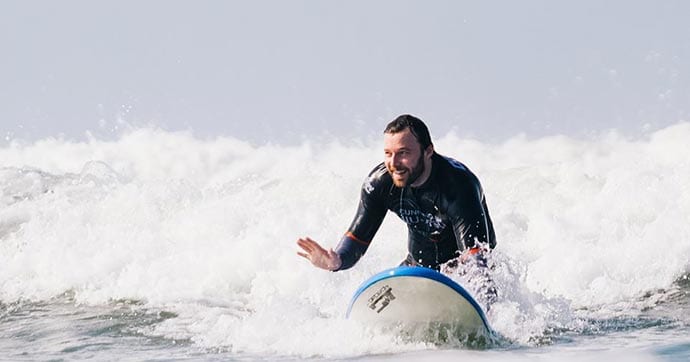 "Graugart's Jiu Jitsu Ninjutsu is cunning and under the radar. Truthfully he is not much to look at, lounging during the day, on his hammock, sipping coconut water and eating weird european candies. He looks like he can surf but it is a smokescreen. Then you get on the mats, expecting big things. He sneaks in knowledge bombs undetected which only detonate once you return to your homeland and roll with unassuming non-Graugarts. Suddenly you realize you have learned something fundamental and important to the game, but did he really teach you? It is a mystery. Then when you least expect it, while you are in bed, you hear a whisper in your ear: "protect the space between your knees and your chest". You turn around, but no one is there. Was it really him? Impossible to tell."
– Ondrej, Canada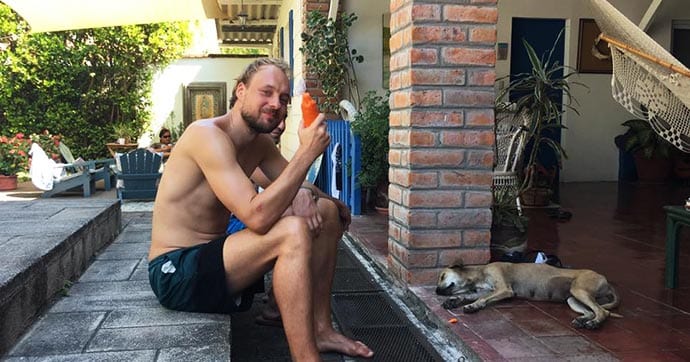 "It felt a bit like being in Matrix the Movie. I've seen quite a few camps, but the way Christian teaches is truly unique. Instead of focusing on technique after technique (that you'll never implement in your game anyways), he teaches solid concepts and shortcuts to success. The Camp disrupted my understanding of BJJ and improved my game by at least 300%. I wish somebody had taught me BJJ like that before."
– Christian, Germany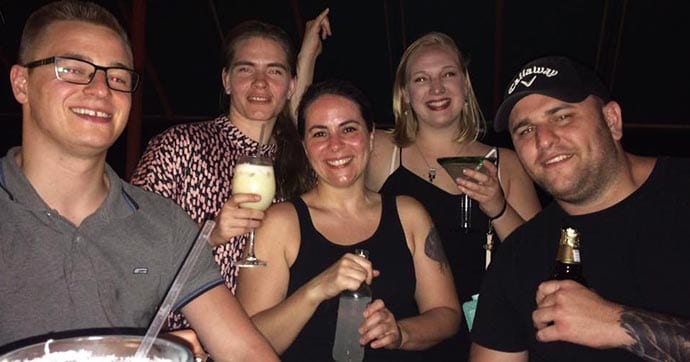 "I really wasn't sure what to expect when I booked the 2017 Beach Camp in El Salvador. I went in open minded ready to enjoy whatever was thrown at me. It was truly one of the best life and Jiu-Jitsu experiences I've had so far. Christian has put in a lot of effort making this his vacation that we're crashing! The instruction of the Jiu Jitsu was based around concepts more than actual technique as it would be impossible to remember so many moves that could be taught during the week. Casa Kickapoo is the perfect location to get you to this beautiful country. I left this camp with tons of unforgettable experiences and friendships that I hope to last a lifetime! If you've ever considered a globetrotters camp just take the leap and book it, no way you'll be disappointed!"
– Tony, United States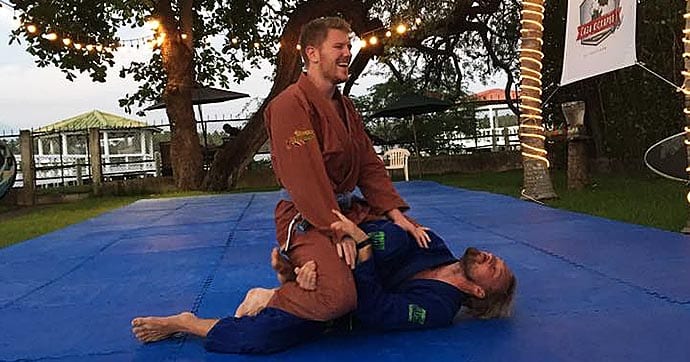 "The Beach camp in El Salvador was truly one the best experiences that I've had in my life. To be able to witness a group of people from all over the world come together and make connections which will last a lifetime is unique. In only this one week so many doors and opportunities opened up for me and I feel that it will have a huge impact on my life, it already has in many ways. What makes the Beach camp so special though is how small the group is, you instantly make friends and you will unavoidably feel part of the group and the BJJ Globetrotter community."
– Sigurpáll, Iceland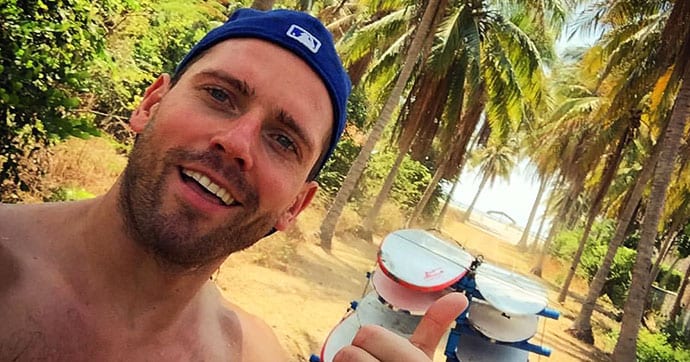 "I started BJJ globetrotting a few years ago and when I accidentally came across the BJJ Globetrotters community there was no other option for me than to join. Very quickly I signed up for the Beach Camp 2017 in El Salvador. It was my first adventure with BJJ Globetrotters and without a doubt, not the last one. The camp exceeded all my expectations by far. It was all active people may want from their vacation. Surfing, yoga, wake boarding, slack line fun, pool, paddle boarding, BJJ (of course!) and the best burgers in El Salvador to end up your day. You just cannot eat only one! And when you are all done and in pain, masseuse comes to bring you back to shape :D In short: Amazing people, amazing spot and amazing mat. Just BJJ paradise! :-) "
– Jacek, Poland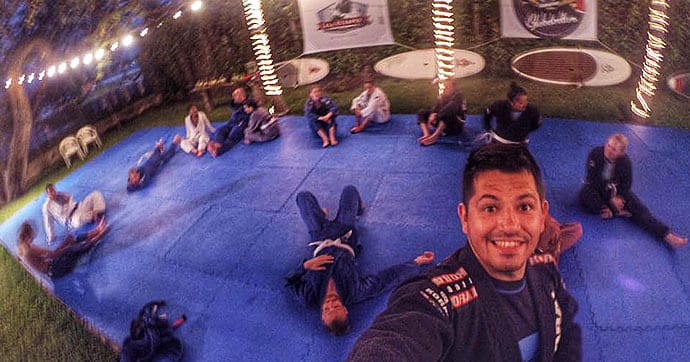 "I had the pleasure of attending the BJJ Globetrotters camp in El Salvador and it was everything I expected, only better. From the pick-up at the airport, everything was coordinated perfectly! The surf lessons were amazing, the meals were delicious and the training was great! The mats were set up outdoors under palm trees and it couldn't have been better! I can't wait to see what the next camp has to offer! It's also great being able to train with people from all over the world."
– James, United States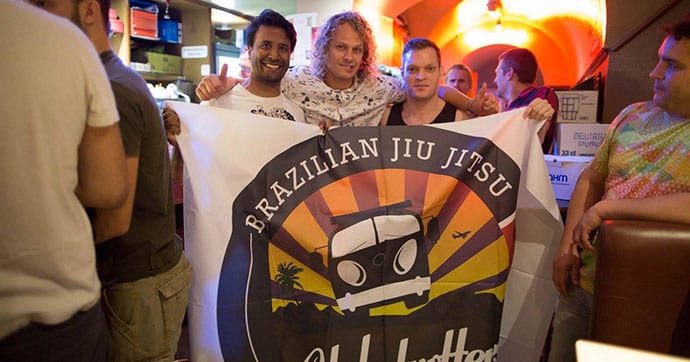 "I've done a bunch of these camps, large and small, and honestly I won't take any other kind of vacations anymore. Christian has an exceptional talent for creating an amazing atmosphere; it's way more than just the Jiu Jitsu – the camps become this instantly tight-knit community of practitioners and you end up finding a ton of other like-minded people right away, on and off the mats. You want to train hard? No problem. You want to take it easy one day and then go out and sample the local beers? Easy. You want to scale radio towers and get kicked out of your hostel? Christian's got your back. And there are usually a bunch of other activities on offer (like skiing/snowboarding at winter camp or the pub crawl in Leuven)"
– Sean, United States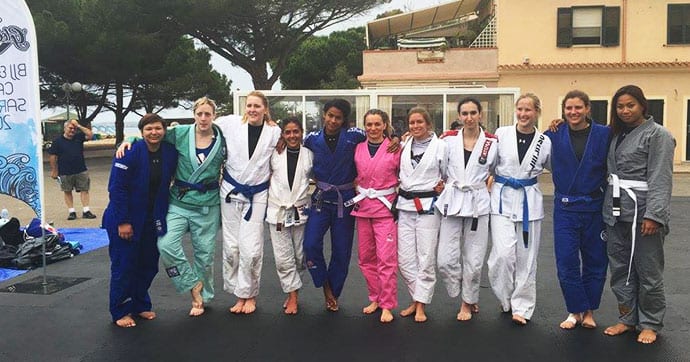 "I can't deny it. The first time I was up to attend a Globetrotter camp (Surf Camp Europe) I was quite worried and anxious. I had been training Bjj for a such short time, can't speak  English fluently, plus I never ever surfed a board in my whole life. Thus I had no idea of what I was going through.To the contrary to all my expectations, I had such a great time. Fears simply disappeared. Soon after the surf camp, I have been to the Summer Camp in Copenhagen, together with my fiancé and my 10 years old son. An unknown environment and settings for me became one of the best holiday I had in a while. And finally, the Winter Camp that was a lifetime blast! I had chance to link my two greatest life passion: Bjj and skiing, in the enchanting snowy mountains atmosphere. I improved a little my English skills, made new friends, shared some life experience and…moreover I overcame some personal flaws like sharing the same bathroom with 5 men J. In three words I'd describe it as Awesome, Intense, Short…too Short! Once again the BJJ Globetrotter community did some kind of Magic; now I cannot plan another vacation without thinking about the next Camp!"
– Francesca, Italy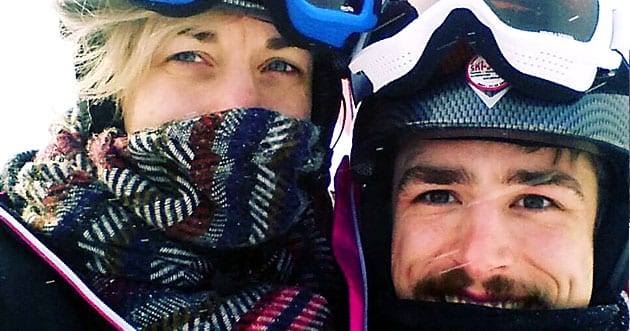 "My partner Cristiana and I returned from the Winter Camp a week ago, but we're still in high spirits after the whole experience! One of the most important things about any camp is that you get to spend time with a truly broad spectrum of people from all walks of life, which can only enrich you as a person. I've had the pleasure of breaking bread with people who I can now call friend, all thanks to these camps. The entire social experience is so wonderful in and of itself that you almost forget about the Jiu-Jitsu! Training at the Winter camp was a stormer, much like the previous camps I've attended. Once again, the timetable was packed full of classes put on by very talented instructors covering a diverse range of techniques and principles. Having attended most of the classes, I can safely say that everyone at the camp left with a few more weapons in their arsenal and a better understanding of Jiu-Jitsu. I've legitimately been catching people during live training with some of the techniques I've picked up and other aspects of my game have improved. Getting to roll with new people and experiencing different styles is also instrumental in helping develop your Jiu Jitsu. All in all, this camp was one of the best holidays I've had in a very long time. If you're looking to leave the drudgery of real life behind and truly enjoy yourself, you need to go to a camp. Just do it – you'll be glad you did!"
– Giles, United Kingdom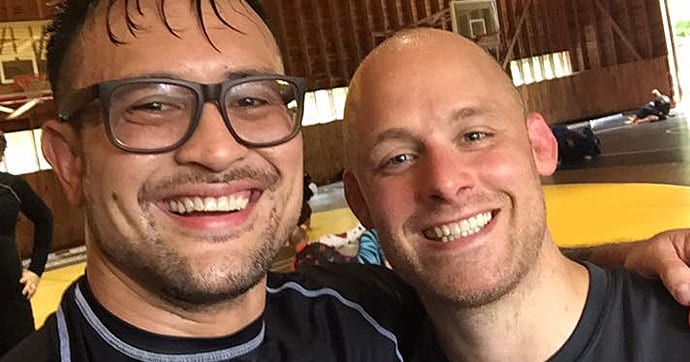 "Just wanted to say thank you to Christian Graugart for creating the BJJ Globetrotter and giving us an outlet for likeminded individuals and for putting together these camps for all of us to come together under one roof to learn, share, and create lifelong friendships. As most have shared, I had a blast at the USA camp! I didn't want the camp to end! This is hands down one of the most memorable experiences in my BJJ career. I already want to start planning on the next one. Unfortunately, as most good things do, this camp had to come to an end. Thank you to all of the coaches that came out to teach and thank you to all of you globe trotting peeps for coming out as well. It was and honor and a pleasure meeting all of you. I hope you like what we all went over and hope to see everyone again soon. Safe travels everyone! Until next time!"
– Jay, United States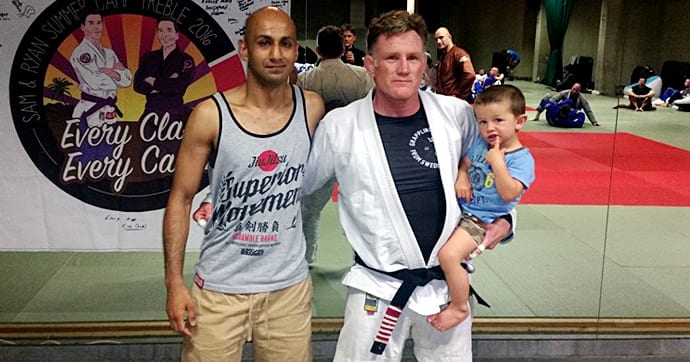 "The Leuven camp was unbelievable. Made so many new friends and got to roll with people of many levels. The atmosphere is the most important as it was fun, friendly and hard on the liver! Leuven is also a super friendly town with beautiful architecture and of course, being in Belgium it has great beers. I think we all felt sad and emotional leaving the place, only wanting to do more of this."
– Taherul, United Kingdom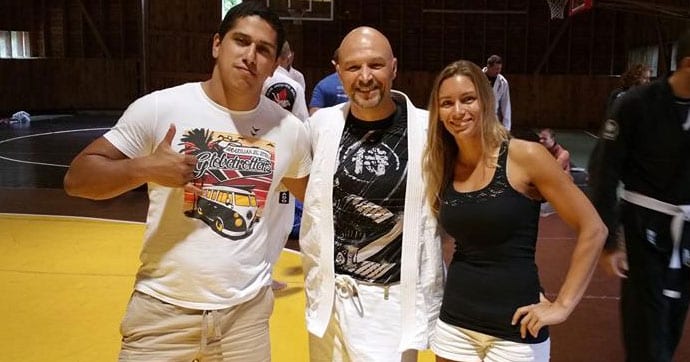 "Woke up this morning with the sad realization that I was not going to look out over the lake, walk up to the cafeteria to make my coffee, have some breakfast, followed by a full day of Jiu Jitsu nourishment for my soul… :( I had an amazing time at the USA camp. As always the best part was meeting all of you jits nerds, and the ever so constant flow of new knowledge! Thanks to all the instructors who made the experience an exceptional one, by taking the time to truly coach after a roll, or after a class, highlighting gaps and areas of improvement. To all of you, I say Thank You!!!!"
– Gabriel, United States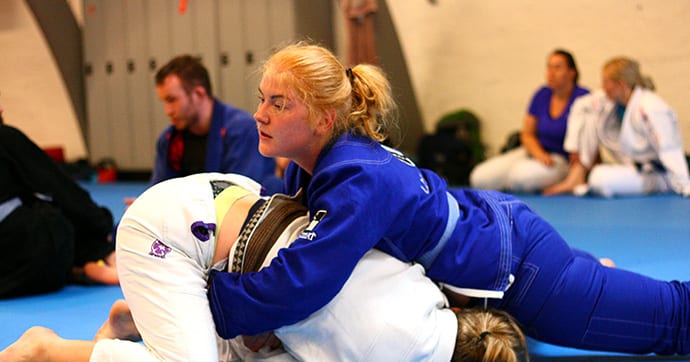 "The Globetrotters Leuven camp was the most amazing experience I have ever had. I made a spontant decision to travel from the North of Iceland to Leuven alone, only knowing a couple of people there, and it is hands down the best decision I have ever made. It was a whole week of Jiu Jitsu during the day and drinking beer at night in the best company there is. Everyone came for the same purpose, to have fun and to learn Jiu Jitsu. No politics, everyone is treated equally and no drama! After this week I have made so many new friends in just as many countries, from almost every continent, that I can visit for a training session or just to catch up and grab a beer with!"
– Katla, Iceland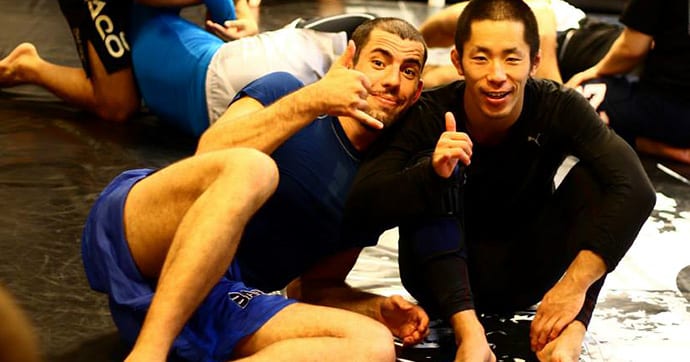 "After attending different BJJ Globetrotter Camps, I could say so many beautiful things about this community that wouldn't fit in a single page. I've been travelling for years and I have had many great experiences in my lifetime, but attending the BJJ Globetrotters Camp is for sure one of the most amazing among my list. I would report it as the best BJJ foreign student exchange program, like a mature 'Erasmus program', but on a higher level; more intense and more concrete. When I first started training Jiu Jitsu, I was taught the "classic vision" of BJJ, where nobody but your own lineage's instructors can provide you with the one-and-only, original BJJ information, directly from the Brazilian source. Only they could tell you what/when/where/who you can train with, including what to think about the several BJJ-related issues. Then, some years ago, I discovered Christian's book, and between his lines, his blog and his experiences I discovered a total new point of view on 'The Art'. He became soon one of the most inspiring persons in my own journey, like it has been for many other praticioners around the world. Thus, joining a Globetrotter Camp was a natural step for me. I was the only Italian at my first camp; nevertheless, I never felt alone nor in discomfort. To the contrary, I was always surrounded by special persons and I was only afraid that time was running out too fast. At every Camp, Christian's ideas of sharing time, mat-space, sport passion, respect, martial equality, friendship, funny leisure time became tangible and turn into reality!!! I loved it so much, that day by day I'm currently trying to duplicate the same atmosphere in my academy in Sicily! Good vibes, great training partners and having fun are indeed the keypoint of the camp experience. Can't really say how much I learned and, above all, how many unforgettable memories I gained and how many 'new-but-lifelong friends' I met from all over the world. Now, I feel Like I could find a mat to train and a place to stay almost wherever on Earth! Moreover, even if I attended many seminars and camps, held by other organizations in Italy and abroad, I can say that, under the technical point of view, Globetrotter Camps are simply second to none. Everybody can find what they are looking for, from the competiton oriented athlete to the friendly sparring partner just looking for an easy roll at the end of his vacation day. Now my 'vision' on BJJ is totally different thanks to this amazing politics-free BJJ community.
While trying to find a way to follow Christian's path for my personal life, I can't imagine my Jiu Jitsu Life without as many BJJ Globetrotters camp as I can afford."
– Enrico, Italy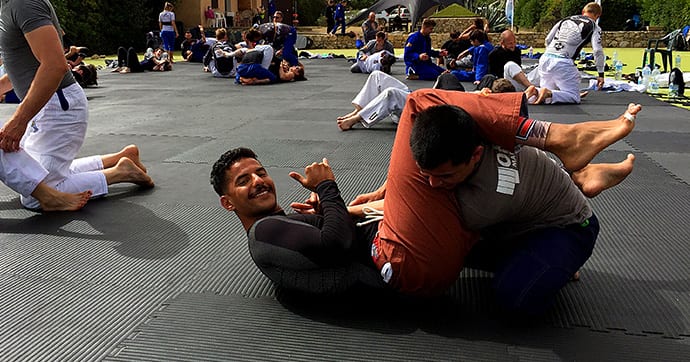 "The BJJ Globetrotters Surf Camp in Italy was one of the GREATEST life Experience ever, sounds exaggerated but it's true believe me: GREAT LOCATION, Private Access to the Beach, Turquoise Water, Cristal Pink Sand, Beautiful Island. GREAT HOST, Traditional Sardegnan Family, Best Mama Cook, Tasty Local Wine, GREAT TRAINING, A Blast Blowing Techniques Experience with maximal attention from the instructors and Very Cool Sparing partners, all this of course in the best weather possible. GREAT PARTY, best traditional Roasted Pig EVER, DJ, Lot of TUNDER FUN ;) And last but not least GREAT ENERGY, PEOPLE and FRIENDS. Unbelievable how I connected with everybody and we share so much in and out of the mats. Looking forward to discover all next Camps :)"
– Simo, France/Morroco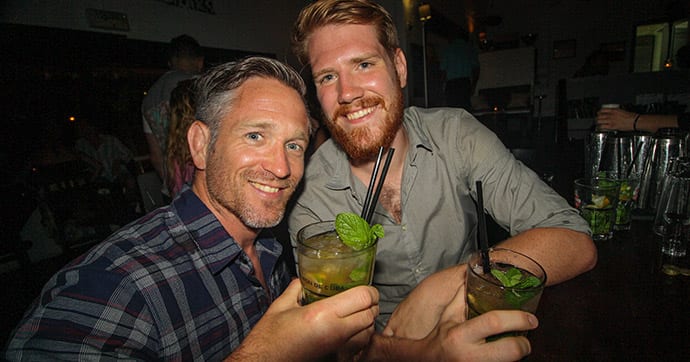 "My body arrived home from the globetrotter camp 3 days ago, but my mind and heart are still there. From the moment Jonas picked me up at the airport to the second Christian dropped me back off, the week was full of positive vibes from amazing people. Everybody was so generous in sharing their time, experiences and knowledge, that it began to feel real comfortable, real quick. This was a once in a lifetime opportunity, that will morph into a lifetime of opportunities. Thanks Christian"
– Jeff, Canada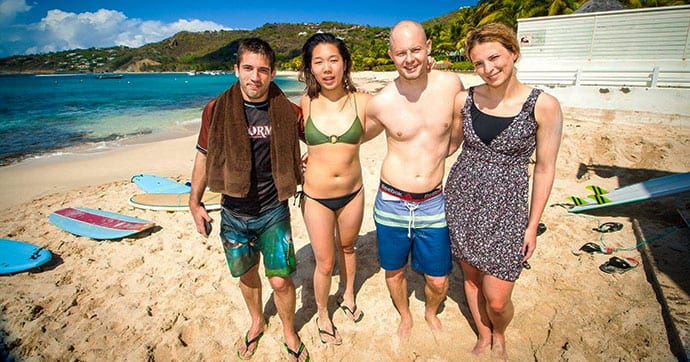 "As a female solo traveller, leaving the comforts of home was a daunting task even though I've travelled before to place like Hong Kong and San Francisco to train jiu-jitsu. It was quite the journey to reach St. Barths, but once I arrived we did a "speed-date" meet-and-greet at our new home on the mats and from there the rest it history! I got to surf, train and explore the island of St. Barth's with people from all over the world making truly lasting memories and friendships. Can't wait for the next one!"
– Queenie, Canada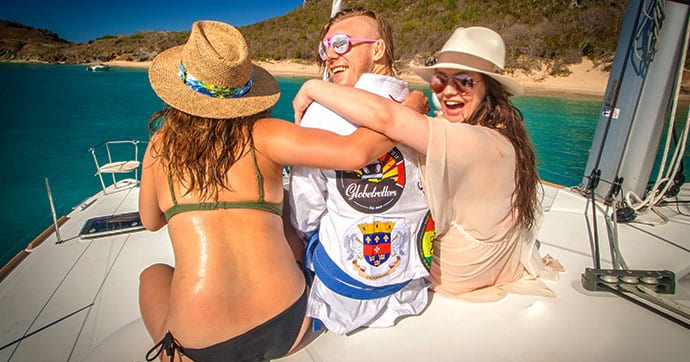 "The camp was awesome! Such a laid back friendly vibe with the chance to learn and train with a lot of great people and also doing lots of fun outdoor activities"
– Sam, Australia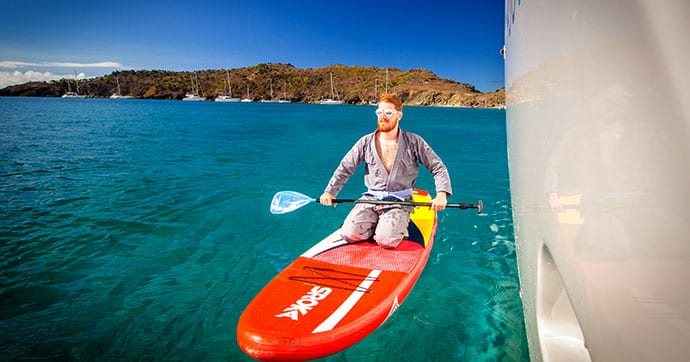 "Have you ever wondered if the pirate life is for you? Going to a small paradise island in the Caribbean where you get the chance to sail the sea, life like a king and do Pirate Jitsu (it's a real thing). Then I can 100% recommend the Caribbean camp. From day one that I arrived all I did was meet good people, have a good time and get some very good training in. I will never forget the day when we went out for a boat trip and stopped at an exotic beach where you could swim, tan and enjoy life to the fullest. It was one of my favorite experience in life. So create the opportunity to go for it! Take the advice from a wannabe modern viking that fell in love with the pirate life."
– Sigurpall, Iceland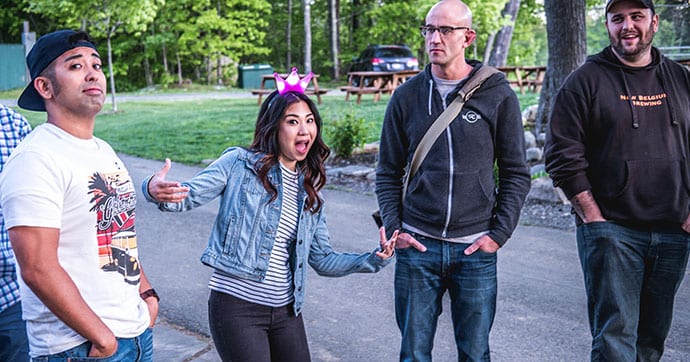 "Just when I thought that the 2016 New Hampshire Camp could not be any better, the Globetrotters raised the bar once again for Maine 2017! The overall energy was so positive during camp I could not help but smile the entire time. I love these training camps and I can't wait to see some old friends and make new friends at the next camp!"
– Benson, United States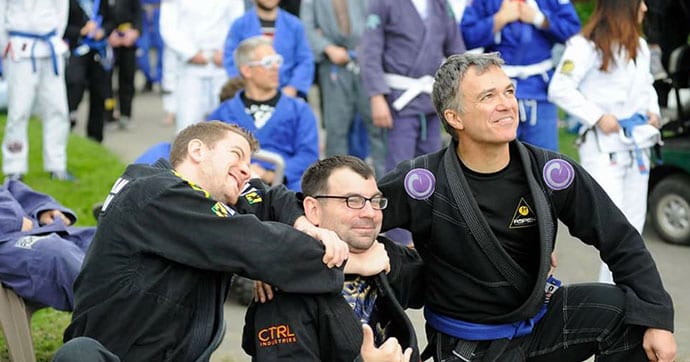 "Made it home safe it was my first camp it was absolutely amazing and cannot wait for the next one thank you everyone for such an awesome time in Maine and look forward to seeing you guys throughout the year if not next year"
– Thomas, United States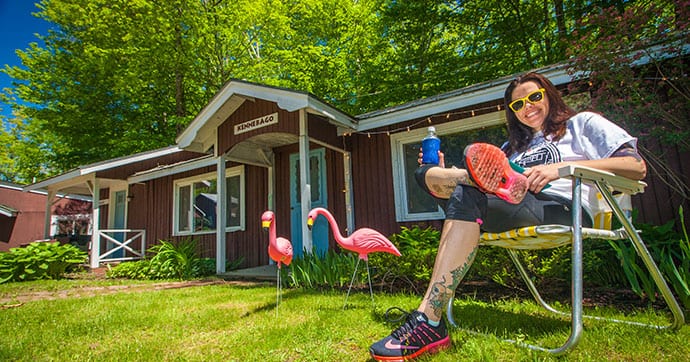 "Globetrotters camp is this magical combination of professional Jiu Jitsu technique and concept drilling, add a bunch of laughs and acting really goofy with same people, reuniting with friends from last camp and making new ones, and spending quality disconnected time with My husband. I have bags under my eyes from overtraining and undersleeping, bruises everywhere – but they will fade and my Jiu Jitsu game is stronger, and I have all these new memories with awesome people."
– Missy, United States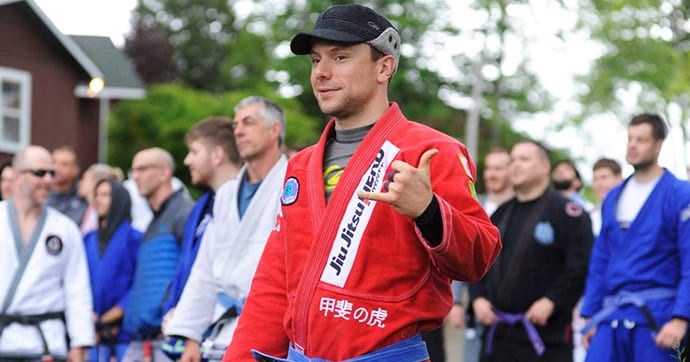 "The Maine USA 2017 Camp was my first experience with a "Jiu-Jitsu vacation" but it certainly will not be my last. Christian and the Globetrotters team have mastered the balance of offering both superior training and an enjoyable, relaxing vacation in one package. The instructors were all highly skilled not only in the practice of Jiu Jitsu but also the capacity to teach it. As well, the selection of material covered had a great spread, covering all aspects of BJJ. Further, the instructors were clearly, carefully selected for affability- all were very approachable, eager to pass on additional assistance during open mat to just hang and chat during downtime.Couple this with a gorgeous camp resourced with a plethora of activity options, crafted opportunities for group interaction and excellent food and well, I think it is fair to say that good times were had by all. I am already looking at other Globetrotters camps to attend so I don't have to wait all the way until next summer!"
– Noah, United States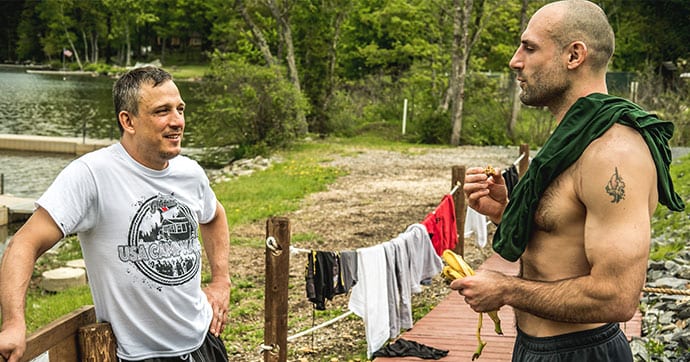 "I've been looking forward to this camp for months and it beat every expectation I had (except no potatoes at the meals)…I met a lot of great people, learned a lot. But most of all, I was impressed with how effortless it was for people to come together from all different backgrounds, schools and lineages to live, eat and train together. Thank you everyone and I can't wait to do it again!"
– Jamie, United States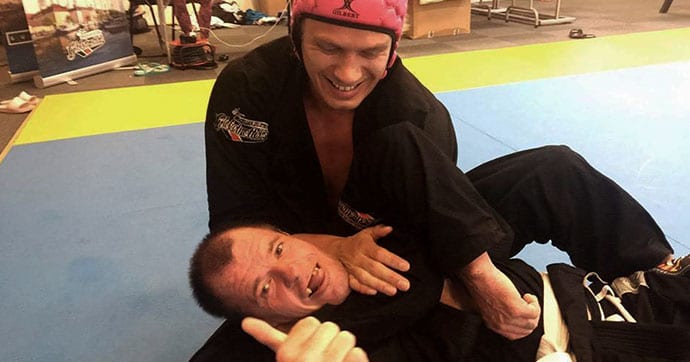 "I and my team received an invaluable experience in the camp. We were able to assess ourselves against the backdrop of different and strong rivals. We saw what we need to work on and what mistakes to correct. Got a lot of new knowledge. And open mat, it's generally very cool! And very impressed with people. All are friendly, polite and modest. In general, everything is super! Globetrotters is steeper than any boiled egg!"
– Igor, Ukraine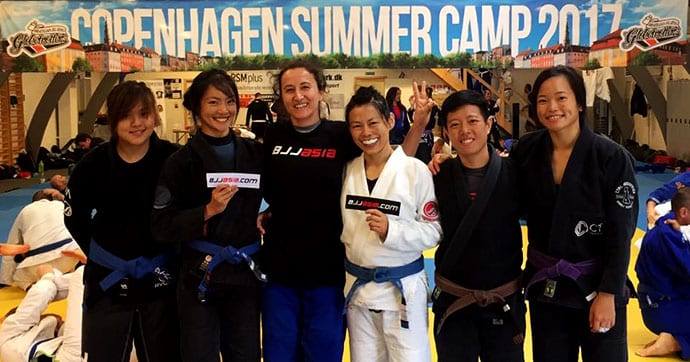 "I've followed the BJJ Globetrotter movement for several years but only just made it to my first camp, where they all began, in beautiful Copenhagen. My expectations were pretty high and yet Christian and his team exceeded them all. I now intend to get in at least one camp a year somewhere in the world. This family is strong, the ethos solid and the quality of coaching high! Can't wait for the next one."
– Tammi, Myanmar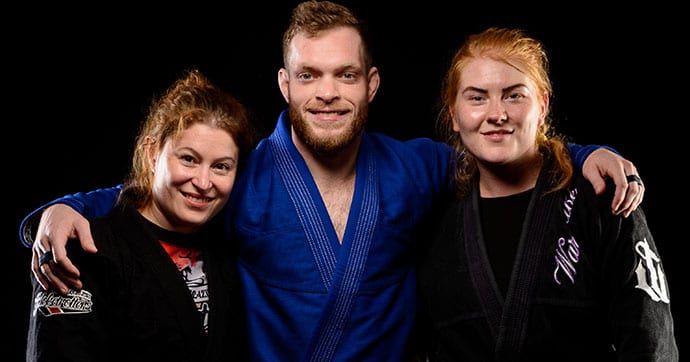 "The BJJ Globetrotters Summercamp in Copenhagen was truly a lovely, wholesome experience. All of the instructors were incredibly professional and they shared their knowledge with passion. All of our fellow travelers were also warm, welcoming, and open minded. We had many dinner-time discussions about a variety of topics, and our group adored the respect that was given to all viewpoints and opinions. And if you aren't travelling alone, Copenhagen camp is an ideal destination for families, too, even those with young kids. Just make sure that they are early risers as the sun comes up around 4:30 in the morning. It's great for an early jog! All in all Copenhagen Camp was a great experience that left our bodies tired, our minds nourished, and our souls smiling. Thanks, Christian, for lighting the way for us Globetravellers. Oss!"
– Sean, United States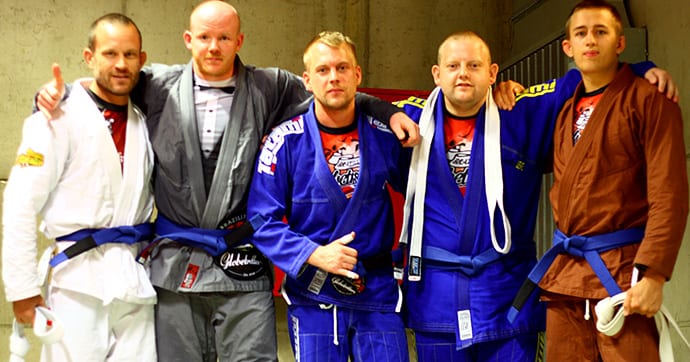 "Summer Camp in Leuven 2016 was my first and only Globetrotters camp thus far, but for sure not my last. The best way to sum up my experience is a combination of a hormone fueled high school trip/training camp/hazy Ibiza party vacation – in a good way. Not only is Leuven one of the coolest little towns ever, with friendly people and good food and beverages, you'll also get to experience this with some of the nicest people around. I'm sold. I'm in. All the way down the rabbit hole."
– Calle, Sweden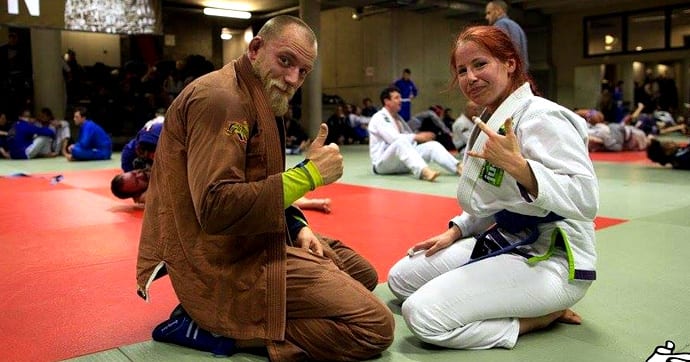 "Since I started training BJJ in 2013 I always tripped over Christians journey on the internet. After I have read his book it was clear for me to join his lifestyle. As my first camp I choose the BJJ Summer Camp in the lovely city of Leuven. It was the perfect place to train and socialize with people. The matspace was huge and the level of BJJ high. I loved every single class, every single night going out with you all and all the people from around the world. This is the real deal, I hope to never skip any European camp anymore – next will be Copenhagen and after that Austria. I have got infected! Thanks!"
– Joel, Germany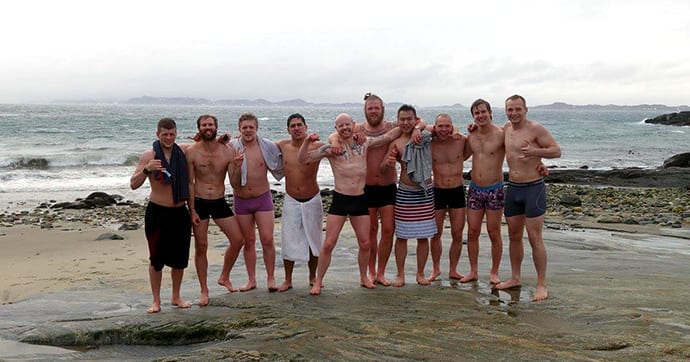 "One thing I particularly appreciate about the Globetrotters camps is that they take place in locations that tend to be a bit off the beaten track. A tiny village up in the Austrian alps, a medieval university town in Belgium, an island in the Caribbean etc. You get to learn from and roll with some great people from all over the world, but also get to see a little part of the world that you ordinarily mightn't have while doing it. And in many ways it doesn't get more off the beaten track than Greenland. The first Greenland camp in May 2016 was announced on very short notice, but it only took me a few hours of checking flights and dates to decide this was something I had to do. Three weeks later I was stepping off a tiny plane in Nuuk, gi and a thankfully decent wind-proof jacket in hand. Over the next few days I rolled with locals and travellers alike, ate musk-ox jerky and whale skin, and charged headfirst into the -0.6°C sea with a group of similarly masochistic campers from 6 different countries. Truly a unique experience in a very unique place. Qujanaq to Christian for putting it together, and Jason for keeping us all well-fed while we were there!"
– Ruadhan, Ireland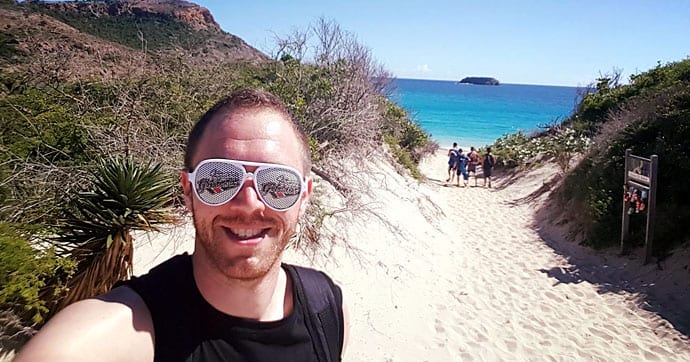 "It's a few days now that I'm back from the BJJ Globetrotters Caribbean Camp on the beautiful island of St. Barth and it still feels somehow unreal. These camps are highly addictive. After my first Camp in Leuven, Belgium earlier this year it was clear to me, I want more of this experience in my life. So I signed up for the St. Barth camp. Turned out it was one of my best decisions ever. I didn't know anybody when I arrived but felt immediately at home. It was such an awesome time, meeting new and interesting people, making new friendships – of which I'm sure many will last, starting the days with surfing, living on a paradise island and of course the BJJ training with great instructors and training partners. My personal highlights were the boat trip, Cliff jumping and hiking to some beautiful secret places. I did so much things I never did before and it was a blast. I feel my time on St. Barth did not only help to improve my jiu jitsu but me as a person. I really had a time of my life and I'm pretty sure I will return :-) Thank you Christian for making that possible to all of us."
– Stefan, Germany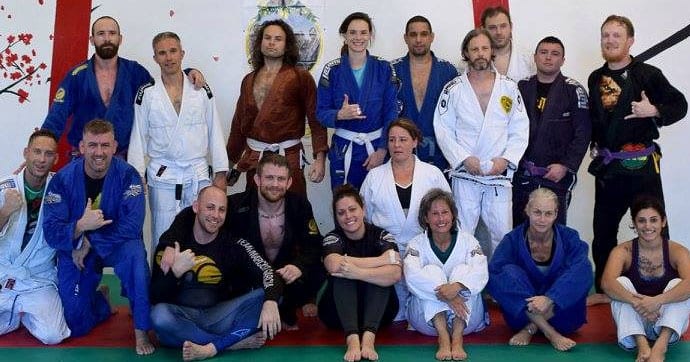 "It was a crazy idea; wasn't it? We are in our mid-forties. We were celebrating our 20th wedding anniversary. We have kids that are older than some of the other participants. We'd never been surfing, and our white belts still smelled of the plastic wrap in which they came. It was a crazy idea to jump on a plane and fly to an otherwise cost prohibitive celebrity island, in the middle of the Caribbean Sea, to surf and train Brazilian Jiu-Jitsu with a bunch of people we'd never met, led by a stranger who's book I'd just read. Of course, in the book, the guy encouraged this type of behavior and something resonated with me, so we talked it over and I booked the trip. It was a crazy idea; and a little scary.

It all happened like it's described online. We were picked up at the airport. We were driven to the camp and greeted by friendly people from all over the world. They all came up to us, handshakes were extended and introductions were made. They weren't all young. They weren't all male. They weren't all black belts. They were all cool. Really cool. The father and son from Sweden. The guy from Germany (wait, I recognize him from the website). The couple from the UK. Americans from every corner – North, South, East and West. And of course, there was the guy from the book. The guy I'd been emailing. He helped us carry our bags.

Over the next week, we trained Brazilian Jiu Jitsu to be sure. There was more offered than we could take advantage of, and some of it was too advanced for us, but most of it wasn't. Everyone rolled at our pace. No ego. Nothing to prove.

We went surfing; well one of us did. The other perfected their tan. We went to the beach. A lot. We took a catamaran trip and we went hiking with a local guy from the academy. He took us to visit the most magnificent place we've ever seen that I'm sure isn't on the tourist map. We felt special, like we were on a behind the scenes tour that only a few people get to experience.

Most of all, we met and made new friends. Friends from all over the world. We went grocery shopping together. We cooked breakfast and lunch for each other. We made day trips around the island and walked to the coffee shop. We ate dinner together every night and rotated between tables so the conversation was always new and exciting. We talked about BJJ. We talked about surfing. We talked about each other's lives. Something awesome happens when you spend 5 minutes rolling around on a mat with a stranger and then spend hours getting to know them on a personal level. You start with BJJ as your common ground but very quickly it gets deeper. Your perspective changes and you realize that Christian is right. We are all one. J

We left after a week and we were better at Jiu Jitsu, we were better at surfing, but as cliché as it sounds, we were better people. What Christian has done is nothing short of amazing. It was simply the greatest, most fulfilling trip we've ever taken and it will be hard to top the experience – so we'll have to enroll in another camp to try. "
– Eric and Allison, United States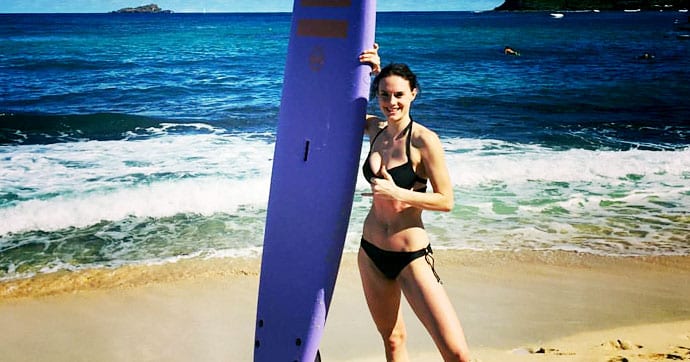 "If you are thinking about attending camp I encourage you to think a bit less and make reservations. St. Barth was the first camp I attended and one of best decisions I made all year. It's pretty amazing what can transpire when you bring together people of all ages, skill sets and backgrounds who share a common love of jiu jitsu. The time on the mats certainly was beneficial for me and I am sure as my Jiu Jitsu develops more the benefits of a camp will only be amplified. The time off of the mats is what set aside a camp experience from seminars. I went into camp thinking that it would be a nice way for a single female to travel, do something I love (Jiu Jitsu) and meet some new friends but I could not have expected how much I would enjoy the experience. From surfing, to late night debates and adventures across the island. I walked away from camp knowing more about Jiu Jitsu, the beautiful island of St. Barth, friends from around the world and myself."
– Megan, United States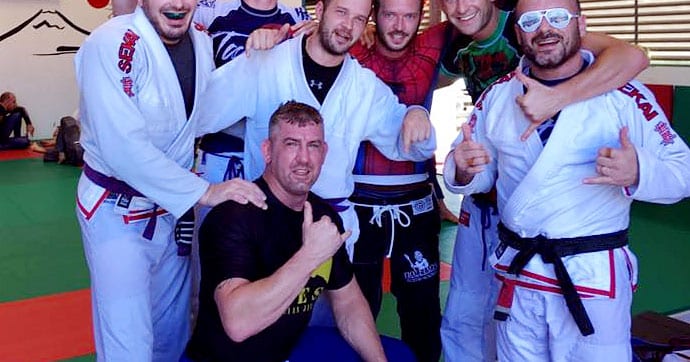 "Wow!! This was my 2nd Globetrotter camp & being in the Caribbean, it couldn't have been better. Catamaran boat trips, beautiful beaches with crystal clear water and Jiu Jitsu. The camps have great instructors and excellent classes, which goes without saying. But, the best thing about these Jiu Jitsu camps is the people you meet that all share this common bond of a learning life long jiu jitsu journey. I met and made new friends from Europe, Australia and just every where from around the globe and I'm already leaving in January to head from Texas to Oregon to train with fellow Globetrotter Nathan Adamson who has become a good friend. He is a black belt and I'm blue belt and it doesn't matter, because we enjoy traveling, we enjoy learning, we enjoy meeting new people and new adventures and we enjoy Jiu Jitsu! That's the Globetrotter way and you'll feel it and know as well once you come to one of the Globetrotter camps."
– Brad, United States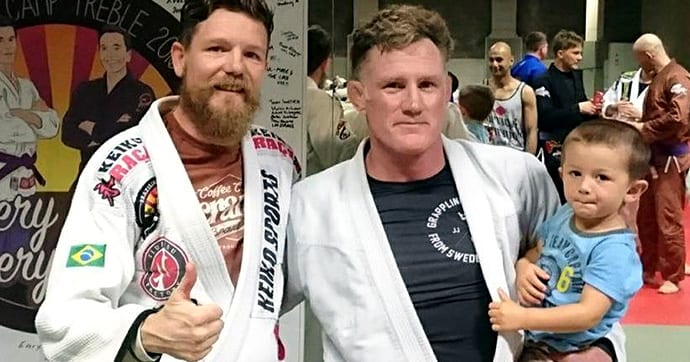 "The BJJ Globetrotters Summercamp 2016 in Leuven was one of the most awesome experiences ever! A community of likeminded people who love Jiu Jitsu. I made a lot of friends in advance through the Facebook group and that got me a ride to the gym from someone I never met before and a ride back as well from someone I met on the camp. I rolled with people from Russia, Germany, Belgium, USA, Australia and Denmark, from white belts to black belts, male and female. I got to meet some of the most awesome instructors imaginable, learn from them, talk to them and some of them I got to roll with as well. I had the privilege to see the Chris Haueter Show live and meet the man behind all of this, Christian Graugart. It was only possible for me to come in for just one day and that alone was an awesome experience. Of course I missed out on allot taking place on the other days, but I have no regrets the memories this gave me. After the camp I made so many Facebook friends with the other participants and got allot of invitations already to go train with, all over the world, i don't even know where to start ;-) Hope to meet you all again next time!!"
– Jimi, The Netherlands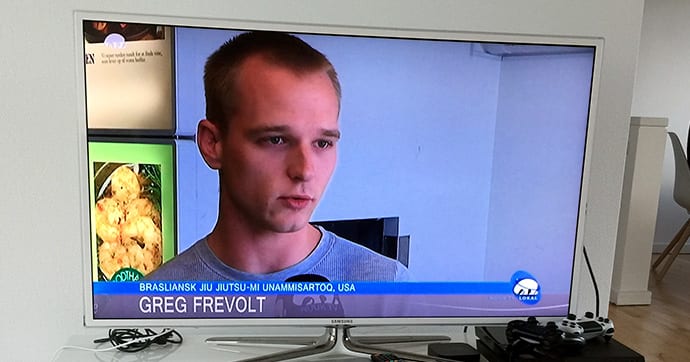 "Greenland? I would have probably never thought to take a trip there on my own. I found out about the opportunity and looked up the flight prices at once, credit card in hand. I decided I couldn't pass up the opportunity to visit and train in such an interesting and remote location. After arriving, seeing the country, and meeting the Greenlandic people, I couldn't have been any more content with my decision. The training group in Nuuk is small, but welcoming. They are led by an awesome homegrown purple belt Jason and consist of a small group of locals that train hard. The family I stayed with all but adopted another globetrotter and myself. They provided more hospitality than I could have ever imagined. Of course the nature and culture in the area are good enough reasons to visit on there own merits, but throw in a handful of Globetrotters, and you've got a once in a lifetime experience. I recommend the Greenland camp to anyone who can make it. If you're indecisive, take my word for it, and book your spot now"
– Craig, United States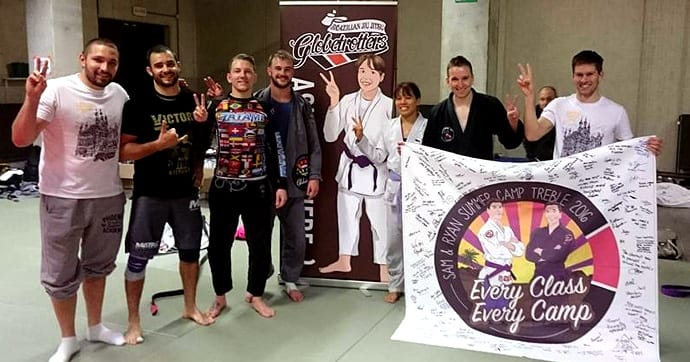 "When I first decided to go to a BJJ Globetrotters Camp I was nervous. I hadn't even been training a year and was going on my own, but I packed my gi and left. The moment I arrived I knew I had made a great decision. After the first day I felt like the camp was home. Friendships were made, Jiu Jitsu was learnt and beer was drank. So very much beer drank! The only problem with these Camps are that you never want to go back to the real world and face the post camp blues! "
– Eire, Ireland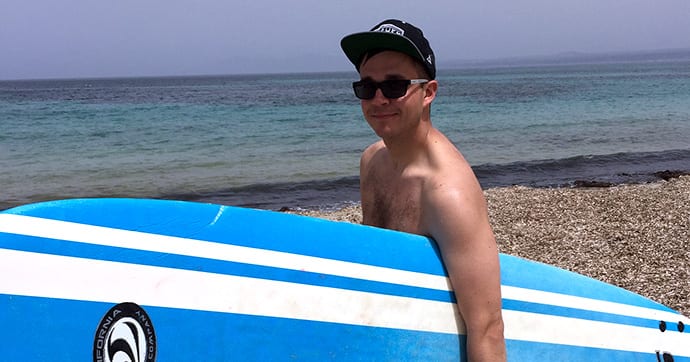 "I took part in 2016 BJJ Globetrotters Surf Camp in Sardegna in Italy. I came as an newbie to the sport. The event exceeded by far any of my expectations regarding it. Getting to know all the people from around the world with similar passion to mine was incredible. As a new guy (at that time I only been training for 5 months) I had a great chance not only to boost my skills, but what's even more important to get inspired by the people, their stories how they got into BJJ and were they've already been because of the sport. Training and traveling seems to be a perfect combination. Doing what you love in beautyiful places, surrounded by even more crazy people like you = dreams come true. Can't wait for my next camp!"
– Piotr, Poland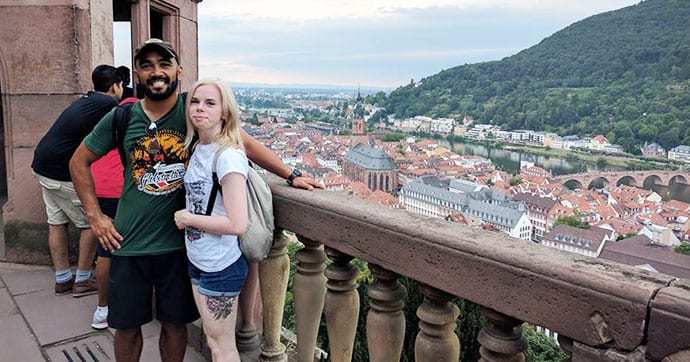 "It was my second camp and one thing I can tell you for sure is if you feel lonely or don't have many friends, you will get to meet so many wonderful people that will become family to you. That's what happpened to me. In these camps nobody cares what belt are you, everybody is treated equally and it makes you feel like you've known these people your entire life! And the amount of training combined in one week is insane. If you think you can handle all of it, just know, you can't. But it's a good problem to have :) And don't even get me started on how beautiful the city is :) These two camps were the best investments of my life, can't wait for the next year!"
– Katya, Ukraine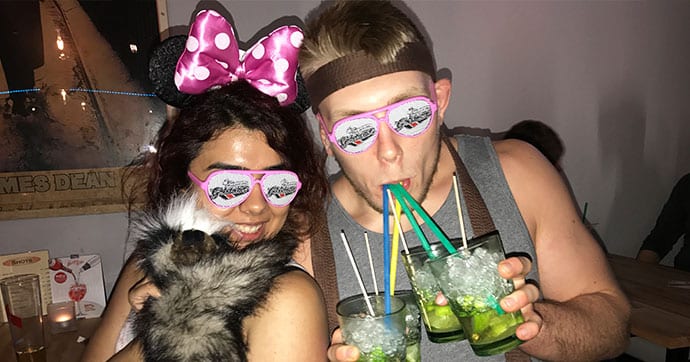 "Being injured & unable to roll definitely took its toll on me the past 10 months. It's been hard to stay positive and motivated. What made matters worse was the fact that I wouldn't be able to see my Jiu Jitsu family, the BJJ Globetrotters. But I managed to get out of that negative funk and find my motivation once more thanks to the Bjj Globetrotters. Got on a flight to a German city I had never heard of before and was given the opportunity once again to train alongside some amazing grapplers. The traincation in Heidelberg was an amazing experience filled with new and old friends, some partying some training and general adventuring. The community that Christian has cultivated throughout the years has not only furthered my love for jiu jitsu, but its also brought me out of my comfort zone. It has enabled me not only to train in countries I wouldn't otherwise visit but also develop relationships with people I wouldn't have any reason to meet. Some of my closest & dearest friends are grapplers I met last year in Leuven. Heck they're more like family than friends. Jiu Jitsu is about more than just the time on the mats it's about the relationships and experiences you gain; most of which make us better people and grapplers. My one suggestion to those of you who train Jiu Jitsu, is to consider a camp with the globetrotters. The community is for everyone… the camps are for you regardless of if you want to train 7 hours a day, 2 hours a day or if you just want to focus on the socializing aspect. The best part of being a Globetrotter is knowing that you're welcome to train anywhere around the world, with likeminded people regardless of affiliation or level. Don't miss out on that opportunity."
– Fezzy, Canada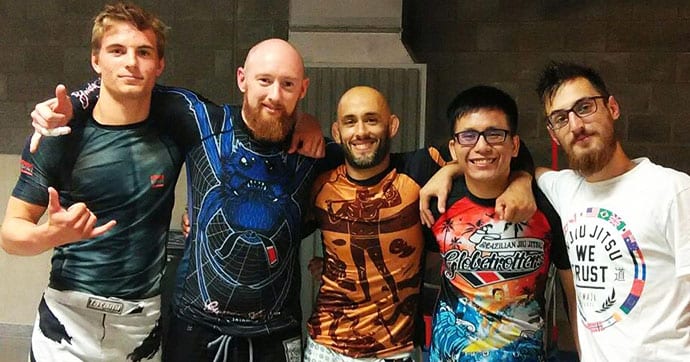 "Traveling from almost half across the globe for a jiujitsu camp, I have no idea what and how will the camp be. But turns out to be one of the best moments I had in my life. Everyone was really cool and friendly, great instructors from all over the world teaching cool stuff and of course wonderful party at the end of the camp! "
– Ming, Malaysia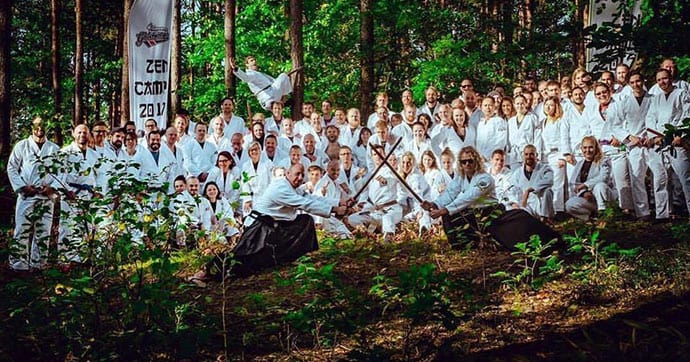 "I have been to various camps and have been hooked to come back for more camps but I have to say the Poland camp is on another level! It certainly is my favorite camp! The location and atmosphere just gives it a totally different feel where you get to interact with everyone even outside jiu jitsu. The quality of classes and activities are something you must try at least once! Thank you Chris and the team for making such unbeatable camps happen! Back in Denmark and have been in bit of a blur since I got here. Both Post Camp Blues and Post Camp Cold got me. Starting to resurface and trying to figure out when I can go home. Thanks for an amazing time in Poland. It really did exceed all my expectations. Thank for believing in this project and making it a fantastic experience. Each and every one of us had a role to play in this. Will definitely be going back next year; already in the planning and booking phase :)"
– Eva, United States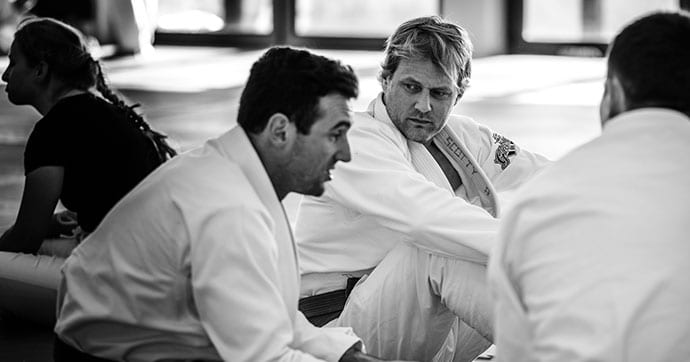 "Just got back from Zen Camp in Poland. What an amazing vibe and great training with awesome instructors! I went as solo traveler not knowing anyone and was welcomed into great group of people! Training excellent, food excellent, location amazing! Definitely will be back! "
– Scotty, United Kingdom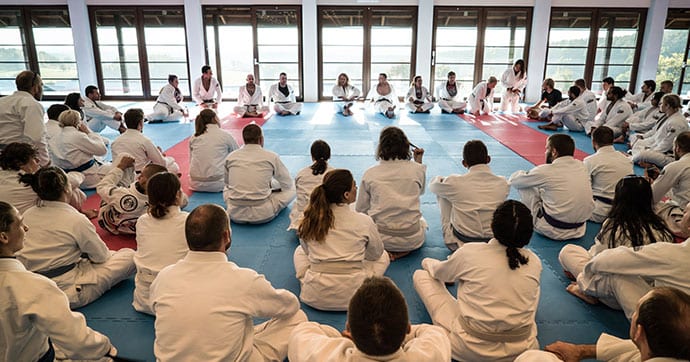 "The Zen camp was in one word AMAZING. I had high expectations coming to the camp but the experience exceeded all of them. It's hard to describe how fun it is to meet like minded people from all over the world, making new friends while doing what you love to do. The facilities are superb and the nature surrounding the area is beautiful and really makes you feel like you're in an old school kung fu movie. Definitely coming back next year!"
– Ingolf, Denmark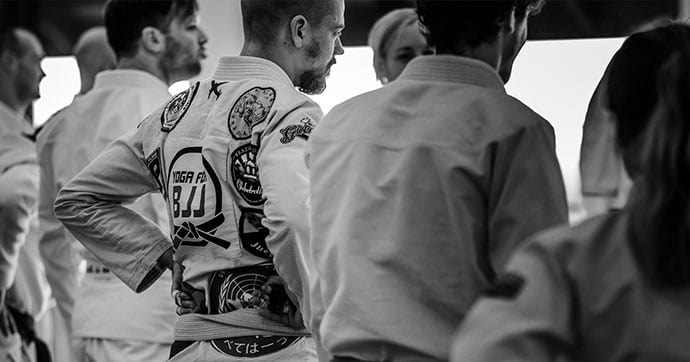 "I don't even know where to start. The houses we stayed in were terrific. Our nights by the fire playing unknown games or just chilling by the fire with a drink were amazing. The food was good and there was plenty of it for everyone. The setting of the village was so beautiful. The night sky with the visible milky way were the thing that struck me the most. The whole package of the village,where it was located,how it wad built it was truly magnificent. The classes were extra crazy due to the location of the dojo upon the hill. Yoga with the sun reaching over the woods in the horizon. Classes until the sundown lit up the Dojo. I don't even know where to really start speaking about this camp. If you look at the pictures just realise that in real the surroundings were at least twice as beautiful. Book Zen Camp there is no way in life you will regret this."
– Mike, Belgium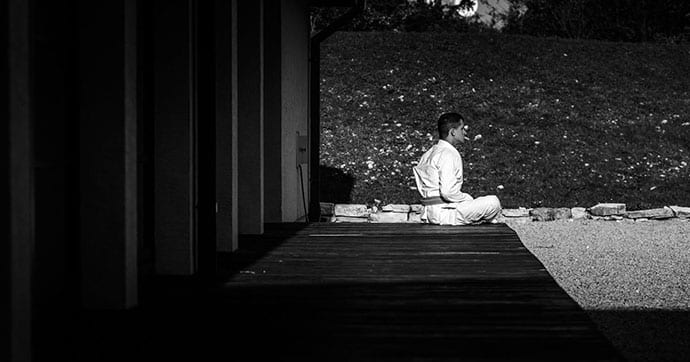 "Never thought I'd make the trek from my tiny condo in Alaska all the way over to some well built martial arts complex in the middle of nowhere, Poland. But I did, and regret nothing; not even the 30 hours total of ass time in an economy plane seat to get there and back. The opportunities that potential hardships while traveling bring allows for new friendships, and new insights into our personal versions of the human problem-solving nature. Finding a way to get to the Zen Camp through hundreds of kilometers of construction, countryside, foreign language barriers, and crazy drivers became a personal journey highlighting that foray into the unknown, and my deepest yet. I was also lucky enough to have some great people in the jiu jitsu community to help out all around, and keep me on track when I needed a hand. Everyone was on point before, during, and after camp to make the experience something I will cherish for quite some time, and the location very much brought out the best of the surrounding country's beauty. The sunrise and the sunset could be seen giving life to it from the loftier seat of the Dojo, with it's many doors framing an amazing view out over the country that spilled out before it – a view which you could also catch while soaking in the spa! BJJ Globetrotters kept a pretty full suite of possibilities to keep yourself and others busy with if that's your style, and you are encouraged to pick and choose at your own pace and make the experience whatever you will. I believe there was even some impromptu, community driven Salsa classes and Danish stickbread roasting, in between some forays into the surrounding forest to pick local mushrooms, which were given to the kitchen and tossed into some dishes at dinner that night! I spent a good amount of time just plucking my shamisen as well as I could out in the sun, on the pond, on the deck… where ever I felt, in between hitting some classes on concepts I felt that my game needed some work with, and the smaller dojo with a constant flow of open mat junkies, like myself. It really is up to your own tastes with how you enjoy the camp itself, and they stress that while giving you the options you need to truly enjoy yourself. I've not yet seen a better place to really immerse yourself into the the Jiu Jitsu and great community the BJJ Globetrotters and it's participants have all built. A wonderful and holistic human experience! Thanks guys!"
– Mike, United States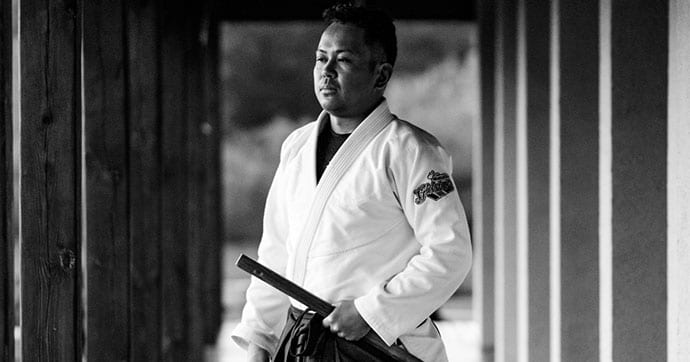 "Participating in the Globetrotters' Zen Camp was an amazing experience both from a Jiu Jitsu and as a travel experience. Travel to Poland and then drive 3 hours in the middle of nowhere to find a beautiful Japanese village so you can train Brazilian Jiujitsu for 5 days, was something I never thought I'd say, let alone actually do. But I'm genuinely glad I decided to go. Christian and his team have truly come up with a unique BJJ and travel experience. Not only are the classes world class and suitable for both beginners and seasoned veterans, but just as important; the Globetrotters team are able to create a friendly, fun and relaxed atmosphere where your ego is truly left at the door. I made good friends, had amazing training and also managed to get some well needed relaxation. I couldn't have asked for more, and yet I felt I left with more than I could've imagined. I will make it a point to join at least one camp a year. I am now back at work counting days till when I'll be able to go on my next BJJ Globetrotters camp."
– Wesley, Denmark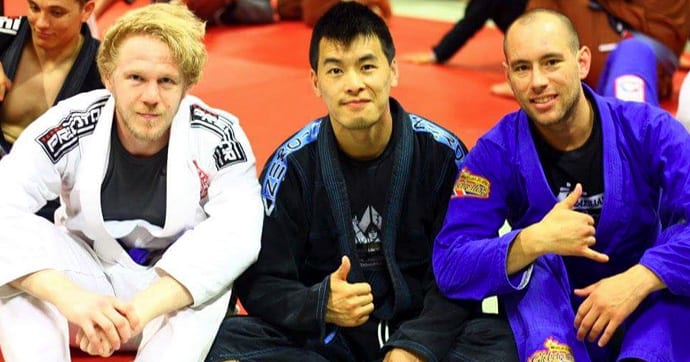 "​​​​Globetrotter ​Leuven ​certainly set​s​ the bar high​ for other camps; you will be hard pressed to find any other setting where you get an absolutely jam packed week of Jiu Jitsu seminars, held by a myriad of black belts​, in a great venue in a relaxed atmosphere. You get to exchange / discover new techniques, meet and roll with other Jiu Jitsu freakazoids​ on and off the mats. Speaking of which, the evening shenanigans are just as eventful as the seminars!​ At BJJ Globetrotters, egos, belts and team affiliations are left at the airport. You roll, you learn and you party.​ ​​As well as learning a headful of techniques, I also discovered that black belts are people too!​ 100% recommend. See you there!​"
– Keys, United Kingdom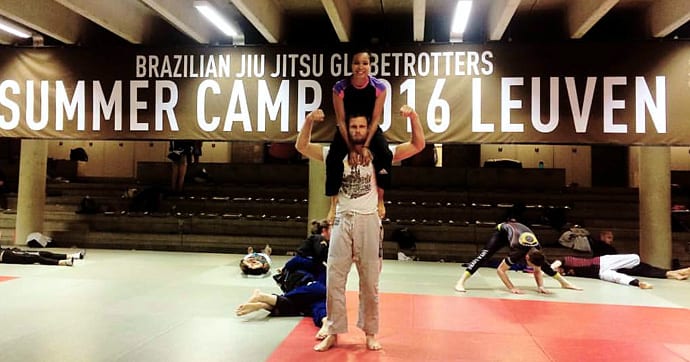 "My husband and I had not been to a Globetrotters camp before we reached Leuven, and weren't too sure what to expect. At this point we were 2 months into a year long backpacking adventure! We quickly realised that the experience would be amazing after our first day, surrounded by fantastic people and great instruction. The rest of the week didn't disappoint, with a fantastic mix of training, learning and partying with many new friends from the camp. Everyone there was easy to get along with, and we all shared a love for learning BJJ which meant everyone felt like an old friend. Although we were sad when the camp came to an end, we had an unforgettable experience and met lots of new people, some of whom we will be seeing again along our travels. In short, if you're thinking about going to a camp, do it – I promise you'll have a blast!"
– Daphne, Australia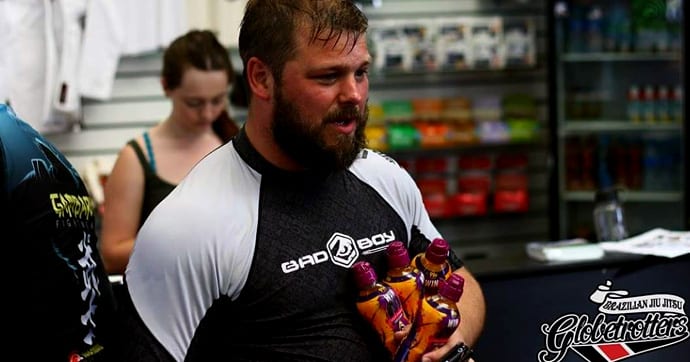 "I've recently returned from the Bournemouth beach camp and I want to thank Christian and the whole Globetrotters team for the fantastic camp. I arrived as a white belt with a bit of time away from the sport but fitted in very quickly. There was no elitist attitude amongst the higher belts that I've encountered elsewhere and the camp was run smoothly and fantastically. The classes were fantastic and there was always something for everyone, I really enjoyed getting to know everyone on the Matts and in the evening when we went to a different restaurant each day. I will 100% be back as I've caught the camp bug."
– Callum, United Kingdom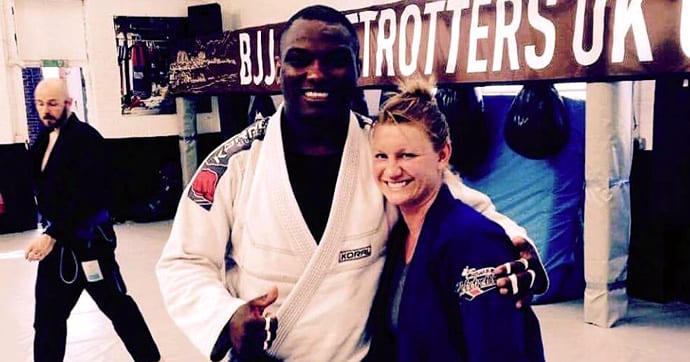 "I had the best time at the 2016 UK Camp! Even before I left, I felt like I had started to make friends through the Facebook group. By the time I arrived, I realized that this is a very special community. People genuinely took care of each other, and I didn't meet a single douchebag :) Everybody just wanted to learn and have fun, and the training was top notch. Thanks Christian and everyone who made this camp great!! Now to start scheming on how to attend more camps"
– Hannah, United States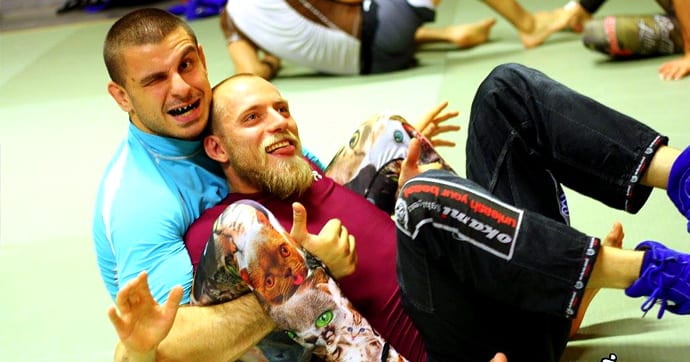 "To be honest, in Leuven I had some of the best time of my life. Being an introverted guy and someone who spends most of his time competing, I wasn't sure if this is the right thing, but there was no doubt left right after the first day. I was new, a stranger but still everybody was so respectful and nice, even thanking me for the rolls although I was actually the one who was truly thankful. Everyone just felt how much Jiu Jitsu means to me and returned my positive vibes tenfold. This has given me so much inspiration, not to mention all the technical input. Since I'm back, I have been doing more Jiu Jitsu than ever. About a month has passed since the camp and that strong inspiration the Globetrotters gave me for sure has helped me to recently qualify for the european ADCC trials! I can't wait for the next camp and roll, roll, roll"
– Alex, Germany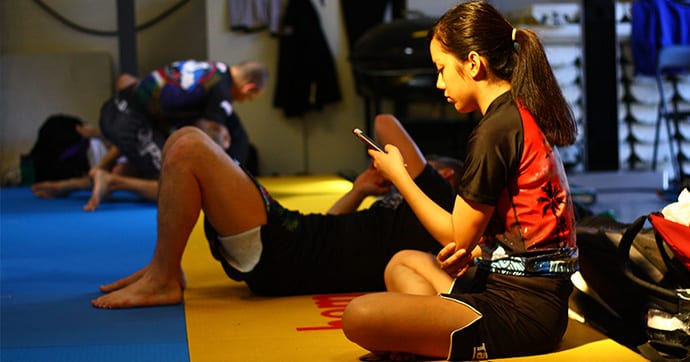 "It's true when they say that all you need is 20 seconds of insane courage and something great will come out of it. I flew all the way to the other end of the world for the Copenhagen summer camp and it turns out to be one of the best decision I've made in the year. Being able to learn from top-notch instructors who are all extremely friendly and welcoming, even to a new white belt like me, and being able to enjoy one of the most amazing city in the world while doing so – what more can I ask for? So go on, take that leap of faith, don't hesitate when you see the next upcoming camps. Go for it, you'll leave with so much more new experiences, jiu jitsu knowledge and friendships that will last you for a very long time to come."
– Michelle, Singapore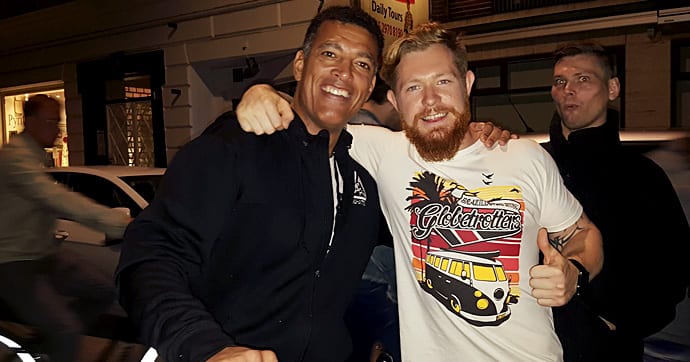 "Now that I'm home from the Copenhagen Summer Camp, all I can say is wow! My head is full of a bunch of new BJJ things to work on, and my heart is full from the experience of meeting so many other like-minded BJJ practitioners from all over the world in an awesome environment to learn while having tons of fun. I've attended, and enjoyed other camps in the past, but what Christian has put together is unique. BJJ practitioners of all levels and backgrounds from all over the world training in a safe, no BJJ politics environment + high level BJJ instructors of different styles from around the world + truly great destinations = an experience like no other. The attention to detail that Christian and his crew put into the camp makes me think that if Christian ever wants to get away from BJJ, he would have a bright future as a vacation consultant. After seeing the instructor list for the camp, I fully expected that all of the BJJ would be first class – and it was! What I didn't expect was how much fun all of the non BJJ experiences were, and how much Christian was involved in all of it. He truly is a great host (and is a killer on the mat too). I met a ton of people that I'll surely stay in touch with who I truly consider friends for life. If you'd like to add some BJJ to your travels, or some travels to your BJJ, a camp with the Globetrotters is a perfect way to go. Pick some place that you're interested in, and go. "
– Sean, United States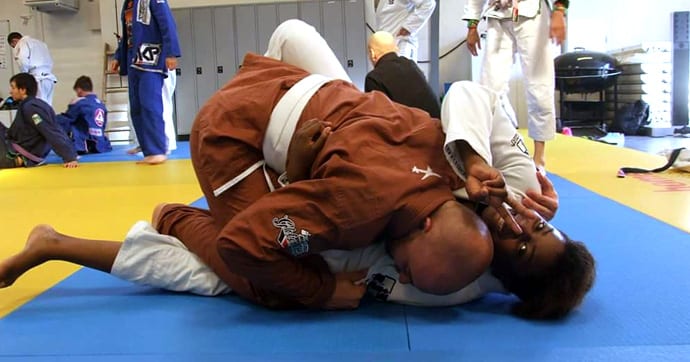 "I have to admit, I was a little bit nervous when I travelled by my own to the camp in Copenhagen. I didn't know anyone there. My coach would also join this camp as an instructor but he would arrive 3 days after me so that kinda freaked me out. But it wasn't like I excepted. I came to the camp with an empty bag and left the camp with a full bag with new friends and new techniques. And all the higher belts were so respectful and never looked down on us lower belts (The opposite when I joined karate camps long time ago). Now, back to work so I can save money for my second camp :)"
– Ramma, Sweden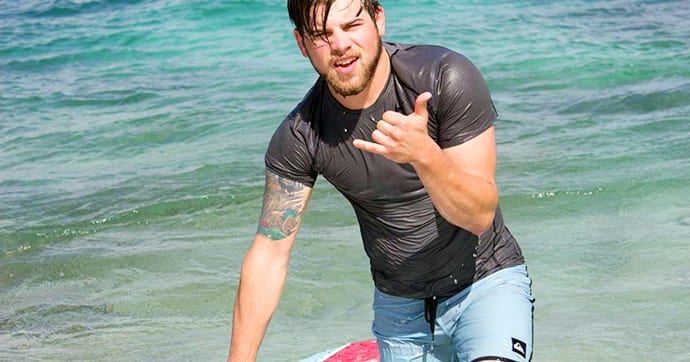 "Sitting at the airport in Miami waiting for my flight to board shortly, and my head is filled with the memories of experiences this past week, on and off the mat. I can't express in words how amazing it was to share time with all of you. This has been the best time of my life and I look forward to meeting again somewhere to continue the friendships we've made. Christian Graugart, you know how to change lives."
– Vincent, United States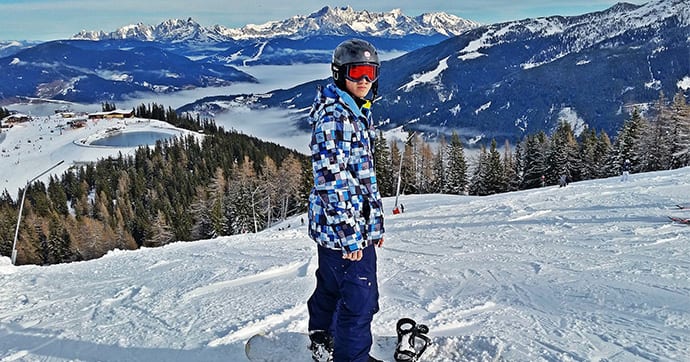 "Winter camp!!! What can I say, such a beautiful place to be! I have met some really awesome people here. Great vibe up at the mountain, on the mats and as well as at the after-party. I snowboarded for the first time and did pretty well, I learned some really good Jiu Jitsu techniques by very helpful instructors and you will also be pleased to learn that I survived Jägermeister! All the lessons and time spent here were really worth the experience especially with people from all parts of the world. You go home feeling positive because you've learned to become a better person. I'm very grateful to be a part of this camp. I will see you cool people at the next one! "
– Patrick, Indonesia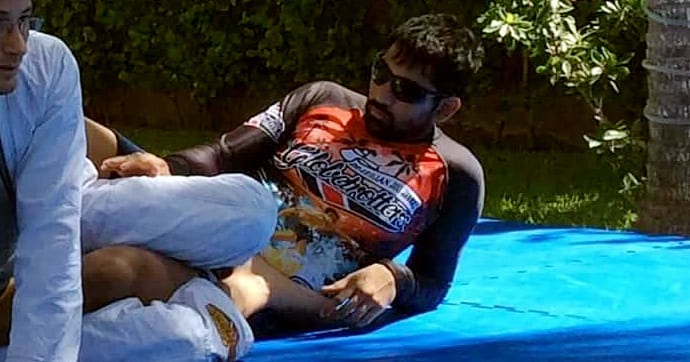 "When I decided to go to El Salvador, I didn't know what to expect. I was anxious, because I was worried that the only people who would be willing to subjugate their bodies to surfing and Jiu Jitsu all day had to be be crazy. And everyone I met in El Salvador was crazy. But they're all the best kind of crazy. I loved every second of my time at Casa Kickapoo. Luis and Gloria are magnificent hosts. Luis the surf instructor had many of us noobs standing on the first day! And Christian is an awesome instructor and person. I had so much fun rolling and trouble shooting Jiu Jitsu with my fellow nerds and hanging out drinking coconuts in the pool all day. The real camp secret is Rodrigo. He can seriously cook! I'm very thankful for the people I met. I am already planning to visit several of them this year! "
– Mikhail, United States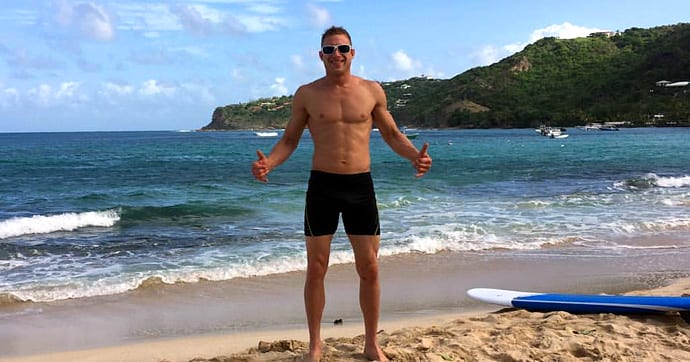 "My last full day here in St. Barts has been breathtaking and I can't count the amount of times I caught myself uncontrollably smiling due to the overwhelming feeling of pure happiness! I have come to love this place in a very short time and once again it's the people that make all the difference. This place has giving me a magical experience that will bring me joy for years to come. It pleases me knowing I will return to this enchanting island and good company with great new friends. This has literally been the best year of my life and it's due to the Globetrotters network of amazingly awesome people that make the community. My life has been extremely enriched by the relationships I've gained through these experiences and I can't wait to keep this up with you all!!"
– Nathan, United States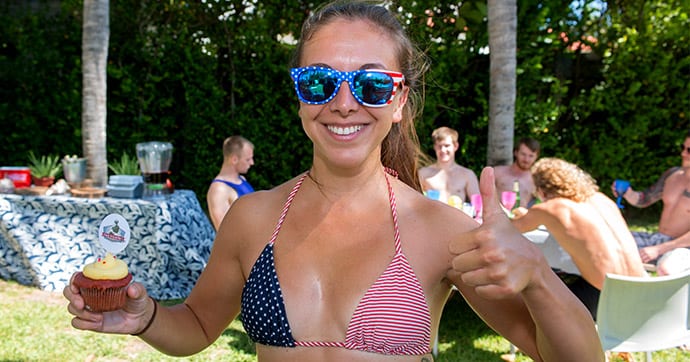 "After one of our Cleveland friends informed us that such a thing as jiu jitsu vacations exist, my husband and I knew we had to go! BJJ Globetrotters has permanently changed the way we think about vacations. Christian has created something so unique, with camps ranging from beach camps in central america to ski camps in the Alps. Our El Salvador 2016 Beach Camp included all of the usual great stuff about a vacation; to-die-for scenery, extra-curriculars like surfing, jet skis, and paddleboards, all of our (OUTSTANDING!) meals, cheap booze, a sweet travel gi, and more. PLUS with the added bonus of one of our OTHER favorite things–Brazilian Jiu Jitsu. My thoughts upon arrival, regarding the fact that we would be living in a house with 15 strangers for the week of our so-called honeymoon, were, "Ok, this is either going to be a total disaster, OR it's going to be the best thing ever." Maybe we got lucky with an exceptional group of people, but it seriously was the best thing ever, and we left with a new group of life-long friends. I think all of our future vacations will be with BJJ Globetrotters. We lazed around all day doing whatever we liked (for me, laying in the sun with a good book), and then trained BJJ for a while in the evening. That's it. It honestly doesn't get any better."
– Erin, United States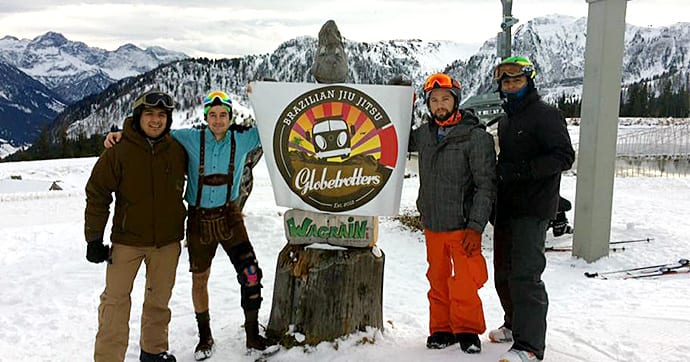 "I have been planning and going on adventure related trips for over 12 years and I can say every adventure needs four elements to be successful. 1) Destination, 2) Accommodation 3) Activity and 4) People. The right mix can be the difference between a good and a great trip. My trip to Austria with Christian and the BJJ Globetrotters crew had all 4 of those elements in excess. Amazing village to visit, fantastic lodge to stay at, top level Jiu Jitsu and snowboarding and great people from all over the world made for an unforgettable experience. I look forward to my next trip with the crew. If you like adventure and want the experience of meeting people from all over the world check out one of their trips happening all year long. "
– Greg, United States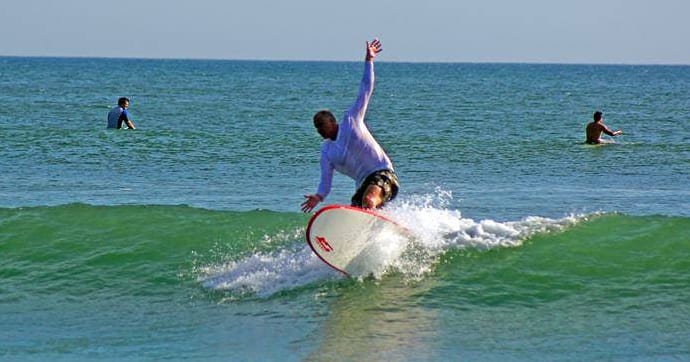 "I just returned from the retreat of a lifetime; Christian has managed to change the way I'll vacation forever! Surf, eat, relax, Jiu Jitsu and repeat… several times daily! Every 20 minutes the next thing on the agenda brought me to a new level of "high on life". Christian created an amazing experience, with both the location and the company, and then welcomes you to come along and enjoy the ride with him. It's out of this world awesome; truly something everyone whom enjoys the beach, Jiu Jitsu, and good company shouldn't miss."
– Aaron, United States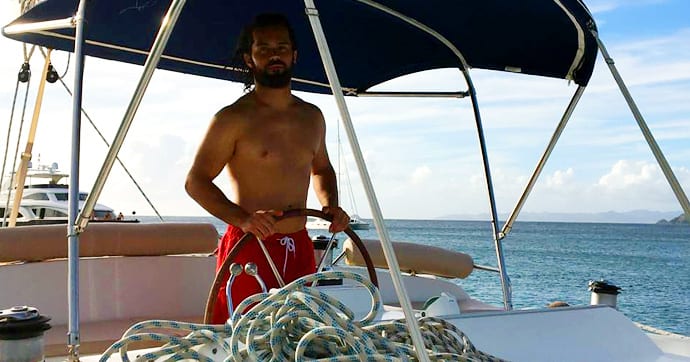 "I really did not know what to expect when I signed up for this camp. I went in with zero expectations and an open mind. It was truly one of the best life and Jiu-Jitsu experience, living in an exotic island and training with top notch level individuals. Christian put a lot of effort into putting this camp together, everything was taken care of that you can think of and it was really relaxing. Everything about Saint Barthélemy was beautiful; the many beaches, the hiking trails, training BJJ outside between the mountains, riding quads across the island, sailing trip on a catamaran just to name a few. You will not want to go home! I arrived by myself but left with 30+ new friends from across the world. I can't wait to visit another camp, do yourself a favor and join the Globetrotters community!"
– Marlon, United States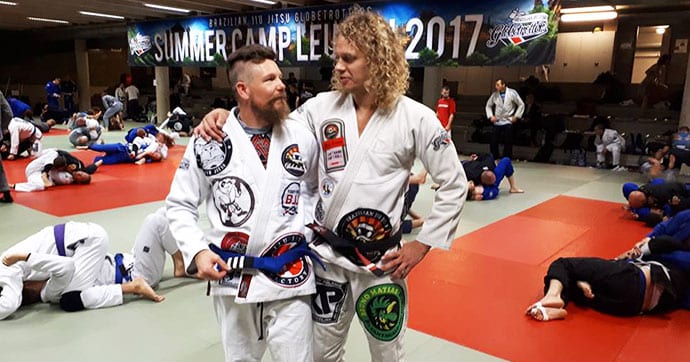 "Summercamp Leuven 2017 was my second camp, last year I went to Leuven too. This is an experience beyond expectations! truly amazing atmosphere and top notch Jiu Jitsu classes. It was awesome to meet everybody again! So many friends from last year and people I know through Facebook for so long but never got to meet until now. The BJJ Globetrotters Network is incredible and to meet so many in one place is superb! So many things to highlight, but seeing Christian Graugart getting promoted by Bruno Matias and Robson Barbosa was epic! Meeting these too great guys again and their dancing class fills me with joy! Also need to be mentioned is the Yoga classes, a major addition to the camp! Yogi Jack is an amazing Yoga instructor and great person! had an awesome time with him during the party!!! So summing it all up it's great rolls, awesome classes, and a great social event!"
– Jimi, The Netherlands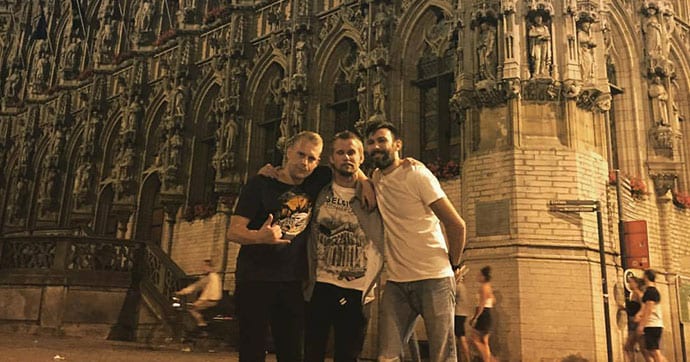 "It's hard to describe the BJJ camp i Leuven. It's a week full of über-intense training, rolling, beer tasting, dancing, partying, fraternizing, bullshit talking, philosophical madness. But in all a good way. Picture the most intense party weekend you've had and then imagine doing it for a week whilst training in the art of breaking people's bodies and slowly choking them. All this in the company of old and new friends in the hundreds, everyone with a story of their own and a whole life of experiences behind them still hungry for something new. By no surprise this crazy swirl of life-giving insanity made my head go straight and I truly feel like this is the real life. Everything else is means to an end."
– Carl, Sweden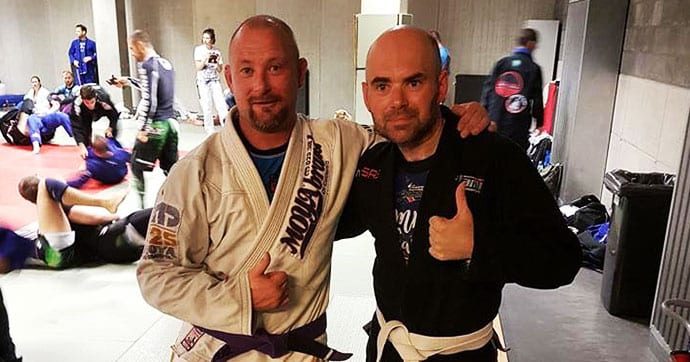 "Well back home and trying to put into words what I have experienced this week for someone that has been on and off with jiu jitsu over the years and being fairly quiet and private person. I am so glad that I made the decision to take part in this camp, this was a massive step outside of my comfort zone but it has confirmed that jiu jitsu is what I love and enjoy doing and that you guys and girls are awesome. Massive thanks to Christian Graugart and all the instructors that go into making this as fantastic as is it is and this definitely won't be my last camp also a final thank to Scot Tudope and Bev Coker and the rest of the guys from UTC Blackpool"
– Anthony, United Kingdom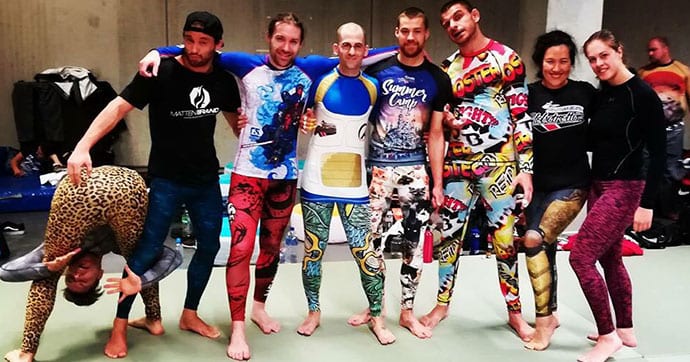 "This was my second year of attending the camp. This time I went on my own with a last minute ticket. I knew some people that went and some from last year but apart from that I was pretty much on my own. I never felt alone during the whole camp! I did every open mat and tried to roll as much as I could with different people. You get to know people so well when you're trying to choke each other out. Like last year everyone was so friendly! I've met tens of people and can't wait for the next camp in Poland. If you're hesitating on booking a camp just go for it. You'll never regret it. Christian keeps adding more and more features to his camps. Like this free photo booth! Hope to meet whoever is reading this in the future!"
– Mike, Belgium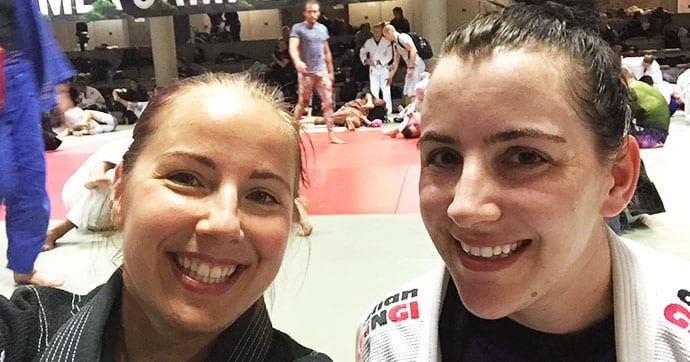 "The last BJJ Globetrotters camp that I went to was Copenhagen in 2014 – and yet I was greeted on day one of the Leuven camp like I'd just seen everyone yesterday. This camp is for you if: You want a week packed full of fun classes and open mats. You want a week packed full of opportunities to go out and drink amazing (and cheap!) beers. You want to spend time training and partying with an incredible bunch of people from all over the world, who will become friends for life."
– Carlie, Australia.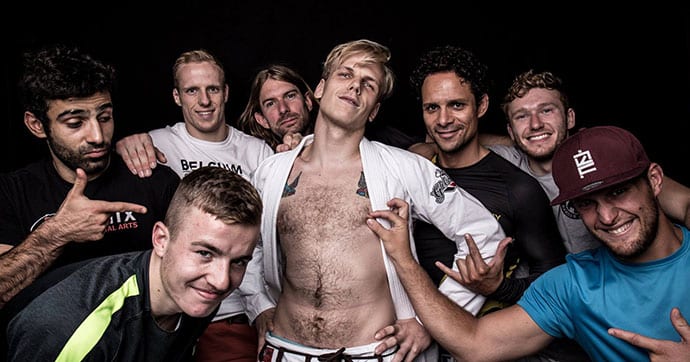 "Just had my very first BJJ globetrotter training camp, and I loved it. Besides the many technical lessons, new concepts and inspiring stories this also gave me some insight into where I am as a blue belt. The many sparring sessions with different people all playing their own styles showed me whether my game plan works or if it needs some changes. To me this was the most valuable part of this camp, being able to spar with that many people in a week time really gives you the reflection you need for your game plan. So thanks to everyone I rolled with, thanks for helping me make my game better. I could recommend anyone, casual, hobby or competitive fighters to join a camp like this whether it's for several hours sparring a day or the new techniques you will learn. Not only that, also getting to know your team mates and the community is definitely worth going for."
– Jelle, The Netherlands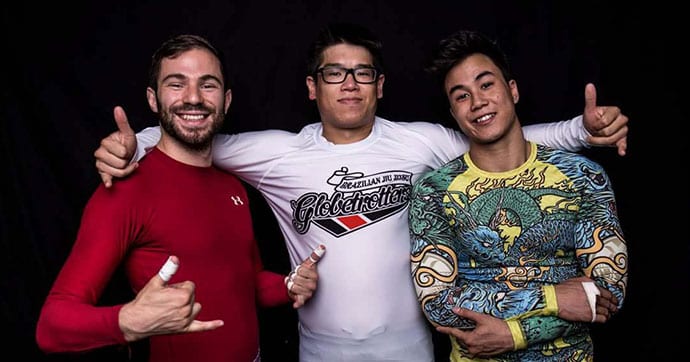 "So Leuven was my first camp, what can I say it was great!! First time travelling alone, so I didn't know what to expect. I knew it would be fun and I would learn a lot. I was still nervous, not knowing anyone, but that was gone right after the first open mat. I knew BJJ had one of the best community but that topped everthing. Thanks for all the rolls, for the fun and especially for being so awesome."
– Jing, Luxembourg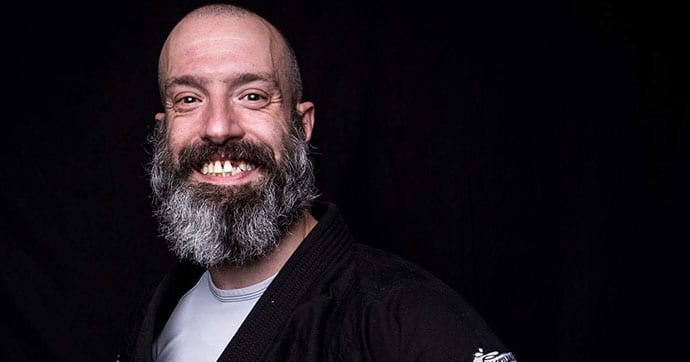 "This was my first Globetrotters Camp and what can I say apart from EPIC. Everyone person I met on the camp was very welcoming. The classes were great and well thought out and the instructors were awesome. The question you need to ask yourself is why havent you booked one yet? See you next year"
– Pete, United Kingdom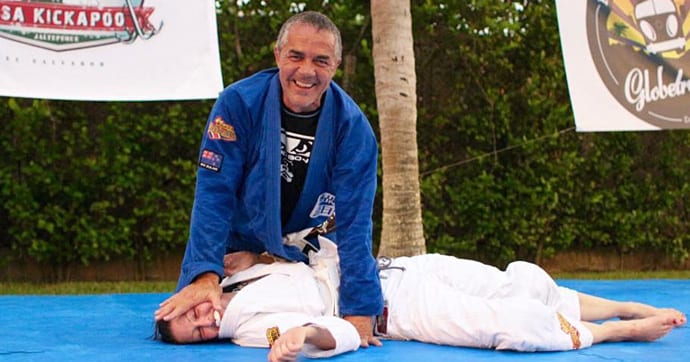 "The first time I looked on the BJJ Globetrotters website and saw the photos of the Beach Camp in El Salvador I knew I would have to make the journey. I booked 9 months in advance so I had plenty of time to watch the videos over and over again and get very excited. Arriving in El Salvador and having the friendly face of Santiago to collect me was a dream start to my two weeks. Everything about the camp was amazing. The 'cant do enough for you' hosts Luis and Gloria who are two lovely human beings who have created a wonderful home (that's how it felt) and are always around to make sure everything is running well. Rodrigo the 'Top Chef' chef who created such an amazing array of food over two weeks that every meal was a experience. Luis the smiling surf man who was always there to help everyone catch the waves every morning and afternoon and who also took great photos and was pretty handy on the guitar. Meeting people from all over the world and having Jiu Jitsu every night under the coconut trees was as amazing as it sounds. Christian has a very laid back style of teaching which I enjoyed very much and I believe after two weeks some of it actually sunk in to this old head of mine. Rolling after class and then jumping into the pool to cool off and then enjoying a wonderful meal under the stars every night was a constant highlight. Wonderful memories from an amazing experience that every one should do."
– Mark, New Zealand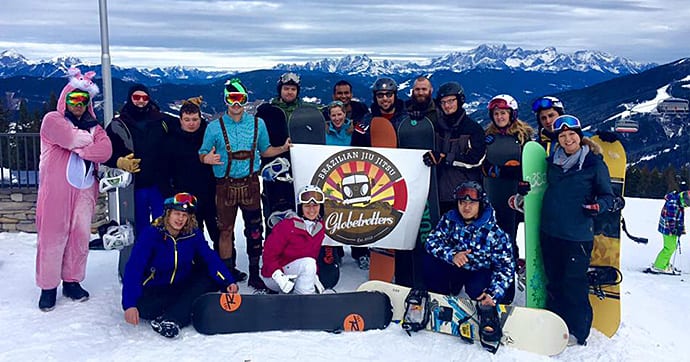 "The BJJ globetrotters winter camp in Wagrain Austria 2016 was unbelievable. Snowboarding the whole day, training in the afternoon and drinking in the evening with the other participants was very uplifting to say the least."
– Valgeir, Iceland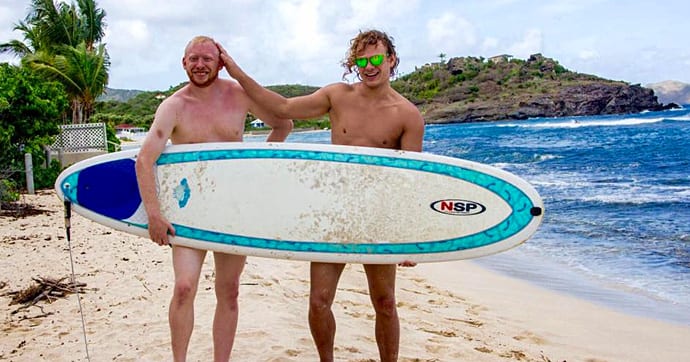 "Having never done a Globetrotters camp before, I wasn't sure exactly what to expect going into it. I thought it was going to be seminar based learning with sun, but what I found was so much more. People from all over the world came and friendships were formed as we trained, surfed, explored, visited beaches, explored cultures, ate, drank and trained some more. I was humbled by everyone's passion for Brazilian Jiu Jitsu and their desire to help each other for on and off the mat we were all equals. I believe everyone who came left with a magical experience that is hard to describe and will be hard to beat, but I'm willing to try as I look forward to returning next year."
– Karl, United States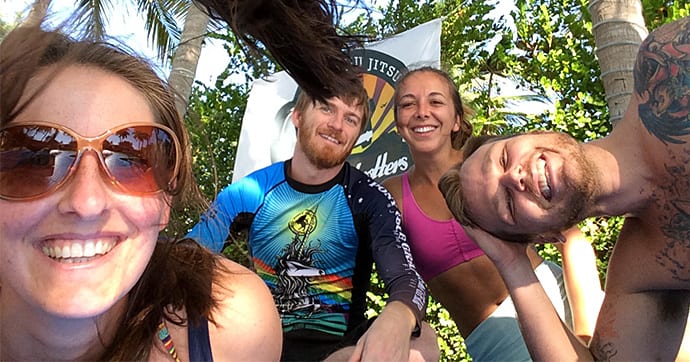 "As a complete beginner in surfing and BJJ, I wasn't sure if the Beach Camp was the right thing for me. But I just took a leap of faith; after all, 'white belts are real people too'. And not only was it the right thing for me, but the trip turned out to be the most amazing, inspiring and motivating experience I could have ever imagined. Christian and Luis were incredibly supportive and patient during my surfing and BJJ attempts. The owners of Casa Kickapoo, Luis and Gloria made me feel at home instantly and my fellow travellers turned into friends. But be careful, it's highly addictive and you will end up registering for more BJJ Globetrotters camps!"
– Bettina, Germany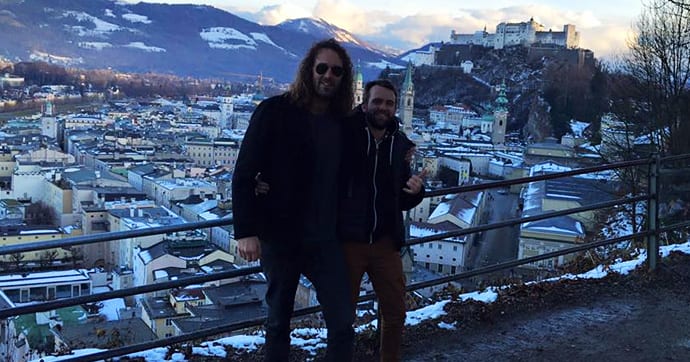 "The atmosphere at the Winter camp is as good as it gets. Highlights for me: Meeting people from all sorts of countries and backgrounds, stacking it hard on the slopes and of course, a cheeky party in the evening. Also, the black belts you chose to teach – nice selection! None of them too 'cool-for-school' and everyone was willing to help out the white and blue belts, which I think is important. Good times, will see you for another soon."
– Chad, Australia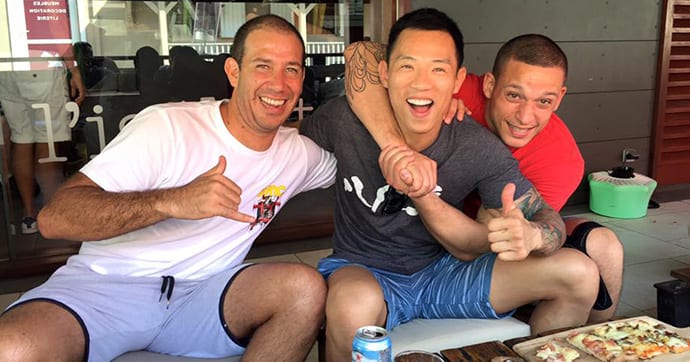 "The Caribbean Island Camp was a unique experience. I have traveled quite a bit in my life time and can say this trip is one to remember. I'm so fortunate to have been taken part of it with so many good people in such an amazing place like Saint Barth. It's great to know the Saint Barth BJJ community and feel now like I have friends in that part of the world. It's great also to built relationships internationally and know you are now welcome to train in your new friends home towns."
– Adrian, Mexico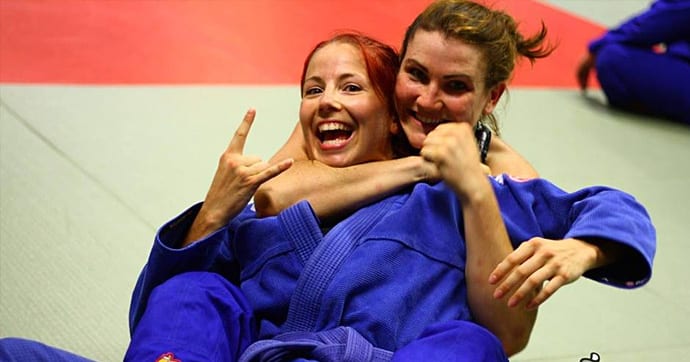 "One week rolling around with 220 other BJJ-addicts sounds like a dream. Well it felt like a dream. Six days, 32 hours of training from top instructors from all over the world. The vibe during the week was awesome, everyone is here for one reason: to learn and have fun. I thought it was a bit scary to go by myself, but I've met so many cool people and made new friends. Some of them I still speak to everyday! As a girl sometimes it's hard to find other girls to train with. So it was really nice to train with other girls for a week. Besides rolling around there was time to party! Some drinks and a lot of dancing. Or was it a lot of drinks and some dancing? There is only one downside of the camp: it leaves you with this unbelievable yearning that keeps you wanting more! This turnes into the famous PCB; post camp blues. Don't tell me I didn't warned you! I wish every day could be a globetrotter camp day."
– Diana, The Netherlands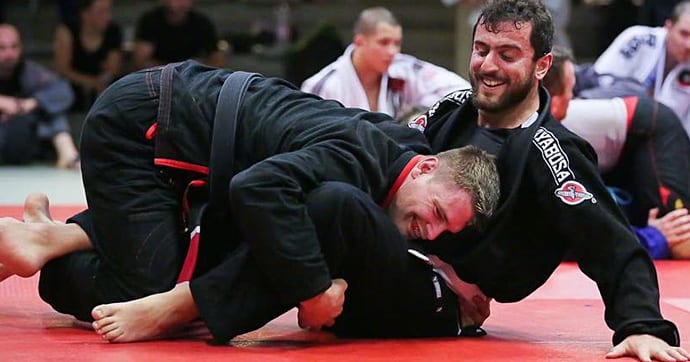 "To sum up the experience I had on the summer camp in one word, it would be AMAZING! The friendly, feel good environment is simply in comparable to any other. Being welcomed with open arms by students and coaches from all around the world has left me emotionally attached to the globetrotters. The 'high' I felt during that week is some what addictive and I want more! I had expectations before I left for Europe, but I'm very happy to say that this camp has exceeded them all by far. If BJJ, making new friends and traveling are things you enjoy, then you have to do it (you will thank yourself, trust me!). One camp down… Many more to go! See you at the next camp."
– Chris, Australia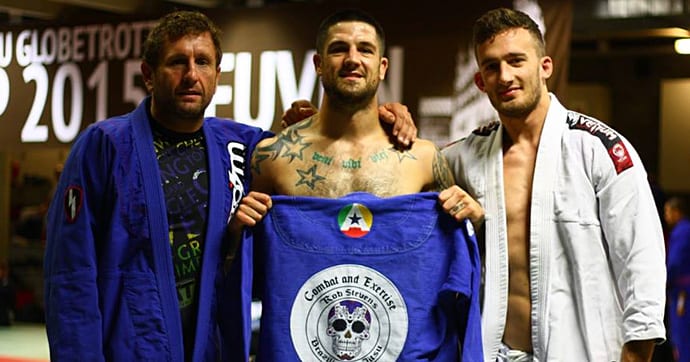 "The camp was brilliant. The instruction was great and everything happened on time. I would definitely attend another camp if I could. I feel like my training has a higher meaning now and that as a peer group, we are very lucky to be able to get together and share the knowledge."
– Chris, United Kingdom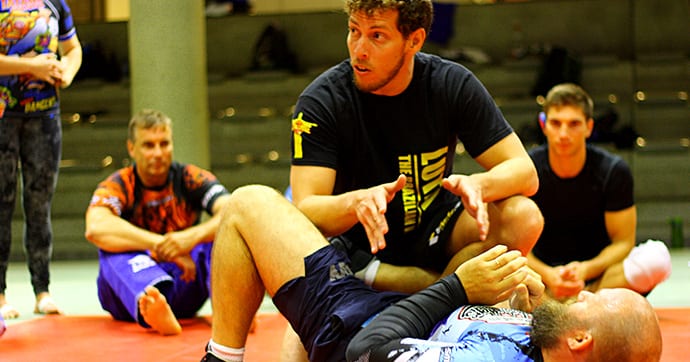 "For me the BJJ Globetrotters community is an absolute paradise for the grappler's soul and mind. It is full of nice, friendly and open minded people from all over the world that enjoy life intensively and willing to learn from each other as much as they could. It's a place where new friendships are established."
– Nico, Germany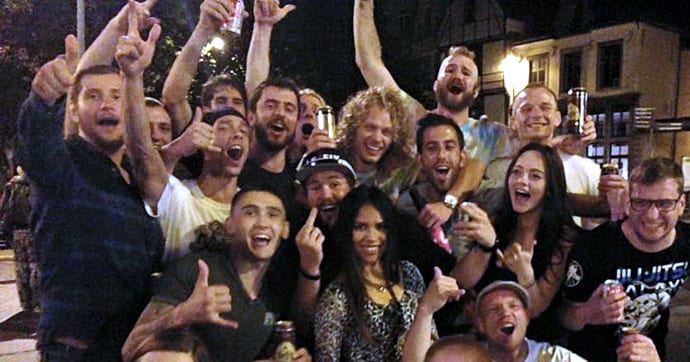 "I met so many interesting and combatively terrifying people in such a short space of time, my head nearly exploded from all the awesomeness. Everyone was just here to roll, learn things & make friends. The instructors included. Spending time with the higher belts, on & off the mats, realizing that even the Godlike Black Belts are people too…I learned a lot at this camp. Seeing people living the kind of life I long for, having BJJ as a intrinsic part of their lifestyle, & getting to know them as real people. Not some kind of genetic superheroes or rich playboys. But just normal people doing really cool shit with their lives. Attending the camp would have been worth it just for the social aspect alone…which is a pretty crazy thing to say about a sporting event. I was on such a euphoric high for those 6 days that I actually fell into a little depression post camp. I'm sure I wasn't the only one. It seems like such a short period of time, but there was so much incredible shit crammed in. My own personal highlight reel of BJJ & life brilliance. I want my life to be more like those 6 days. More training, more human interaction, more love. Maybe less beer? There was an awful lot of beer, seriously, one night I only drank varieties of beer exclusively brewed by monks. In short, if you ever get a chance to attend a BJJ Globetrotter camp, do it. Don't hesitate. Don't panic. Don't rush. Just crush. I'll explain that some other time, my point is; Just fucking do it. I will be going again the very next chance I get, doesn't matter where it is, I'm going. My expectations were unreasonably high coming in and they were exceeded by everything that happened at the camp. Hopefully you take my advice & we can choke each other in some exotic place somewhere in the near future."
– Scott, Australia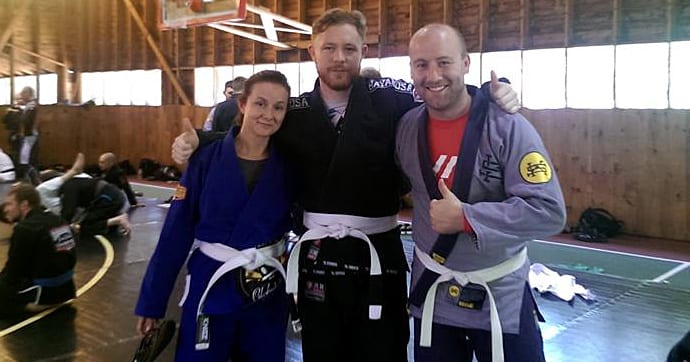 "The only thing more overwhelming than the beauty of Camp Winaukee was the friendliness and kindness of my fellow campers and instructors. World class coaches and athletes spoke to me as a peer and offered amazing instruction and feedback. This was an amazing experience and I highly recommend BJJ Globetrotters camps to anyone with an open mind and love of Jiu Jitsu."
– Patrick, Canada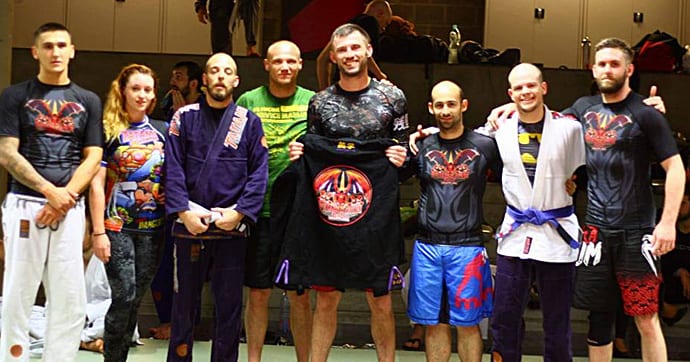 "If you are looking for an ultimate BJJ experience with open minded people who come from all around the world, this is it. No barriers, no politics, no religions, no race. We are all one."
– Roman, United Kingdom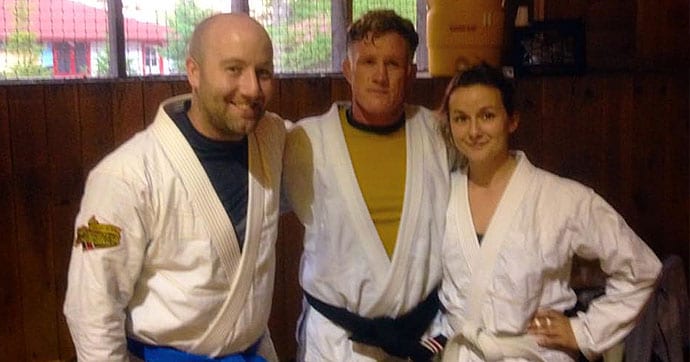 "When I started training BJJ, I was immediately drawn to the network of people I was meeting in the art. The Globetrotters Camps are even more special because everyone is not only looking to improve their own game but share and encourage their secrets and strategies to others on the mat. This was my second year at the USA camp. It only got better compared to last year because I was again meeting more people with the same love of Jiu Jitsu but I also got to catch up with people I had met the year before. The positive energy and upbeat vibe makes it a fun environment to learn and improve. It has been an awesome adventure and I look forward to future camps to build on my training and the fantastic friendships that I build along the way."
– Katie, Canada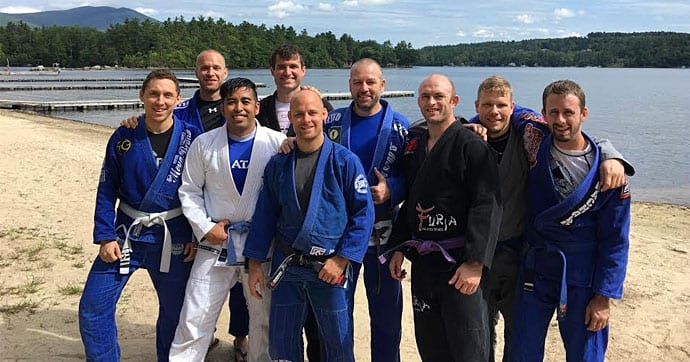 "The 2016 USA BJJ Globetrotters Training Camp was a wonderful experience. I have never been on a trip alone before, especially a training camp. Words can not express the special camaraderie between each other through out the camp. What makes the camp so special is not just the training but the people. The love of Jiu Jitsu is felt by instructors, staff and especially all of the people who attended this event from all over the world. The coolest part was that I was assigned to a cabin with nine other people that I have never met before. We ended up being great friends and I couldn't be happier with my bunk mates. To think that we all come from different locations, Jiu Jitsu Schools and Belts ranks, yet non of that matters here. My only regret is that I didn't find out about this stuff earlier in life! I can't wait for the next one!"
– Benson, United States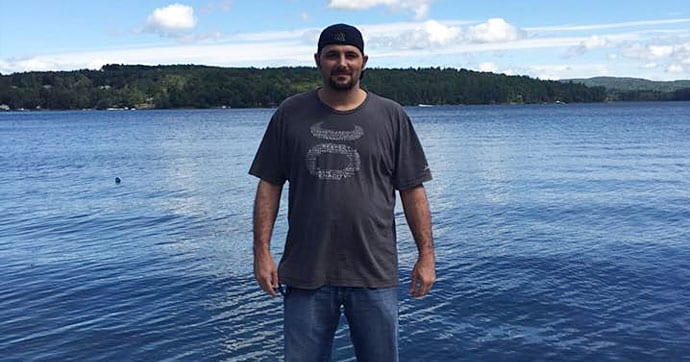 "The USA camp was special for me because I got to see the friends I made at last camp again. This is a total immersion into the art without distractions. It is very well run with all the instructors eager to help make your jujitsu better. Doesn't matter what team you are when you get here. When you arrive you are a Globetrotter. "
– Van, United States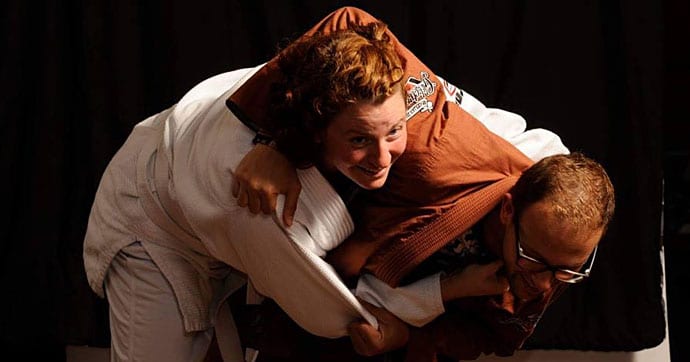 "When the idea of a 5 day Jiu Jitsu focused camp in New Hampshire was proposed to me I couldn't turn it down, but I had my reservations. I was a white belt with less than 6 months of consistent training and was introduced to the sport by my significant other, a brown belt in BJJ. Being new to the sport, I hadn't really found my connection to it. I enjoyed the work out that training provided and the time spent sharing the sport with my partner but was struggling to find the way BJJ fit into my life. I was highly intimidated by meeting this group of people who harbor a wealth of knowledge about something I knew little about. This experience blew all of my insecurities out of the water in the first 5 minutes. All you need to attend is an open mind and a weeks worth of under armor. After 5 days worth of BJJ immersion, I not only gained a deeper knowledge of the sport, but found my connection, the people. Everyone I met, no matter what color belt or what gym they called home, was humble and willing to share their knowledge of not just BJJ, but life as well. It was the inspiration I was hoping to find to ignite my passion to the sport and personal motivation to continue training. I would highly recommend this camp to anyone who is interested in BJJ, not matter how much or how little they train. It was an amazing experience that I hope to be a part of again next year."
– Hillary, United States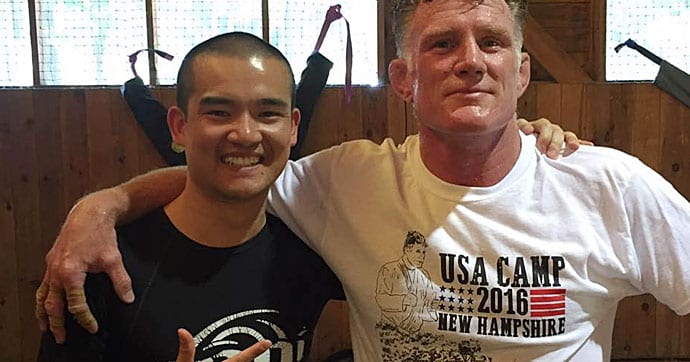 "I enjoy traveling. I love BJJ. It seemed perfect that I could do both on one trip! Coming from New Zealand, I got the full 'Murca experience all in one hit – from cuisine through to camp life. I appreciated the care that training partners put into assisting white belts, echoing the sentiment of Christian #whitebeltsmatter. From the USA camp I come away with a group of friends for life, invitations to live and train, and the hope to do it all again!"
– David, New Zealand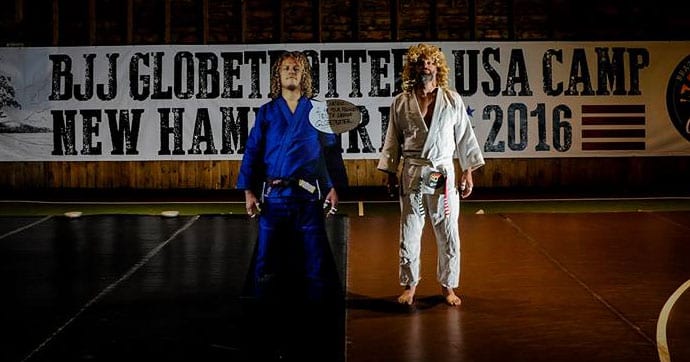 "I was thinking about how cool it was that everyone there was great to train with, but then I realized there are factors that make it inevitable. We are already dealing with a laid back organization of people. That group of individuals then self selected to join this camp. Combine that with instructors that obviously care about helping everyone they encounter. I don't know how else you could so easily guarantee an environment that concentrates those who are passionate about jiu-jitsu."
– Paul, United States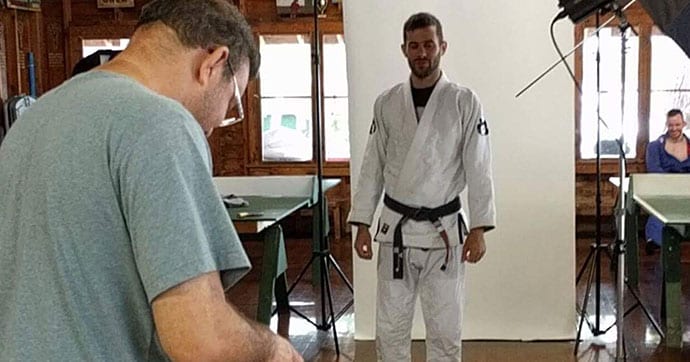 "This USA camp was the kind of experience that goes on a bucket list. I'm so happy I could be there and meet all of you. All the Globetrotters create a truly unique vibe that made me happy the whole trip. Thanks!"
– Matt, United States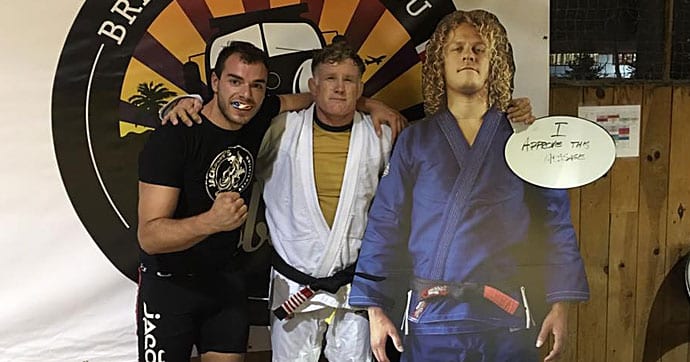 "I can also say that this was one of the best weeks of my life, having met so many passionate & talented people. It was more than inspirational and for me personally, it couldn't have come at a better time… I am literally in the process of moving and after having to move on from my mixed martial arts training, I definitely feel that I have found home in team BJJ! A very special thank you to all of the instructors for passing along their knowledge & wisdom, to everyone at the USA camp for being invaluable training partners and for the great rolls, and to everyone involved in the planning/facilitation to make such a special trip possible! This was camp #1 for me and there will without a doubt in my mind be a #2, #3 and beyond! Can't wait to see what the journey brings, it was a true pleasure meeting all of you. Until next time… Train hard, oss!"
– Nicolas, United States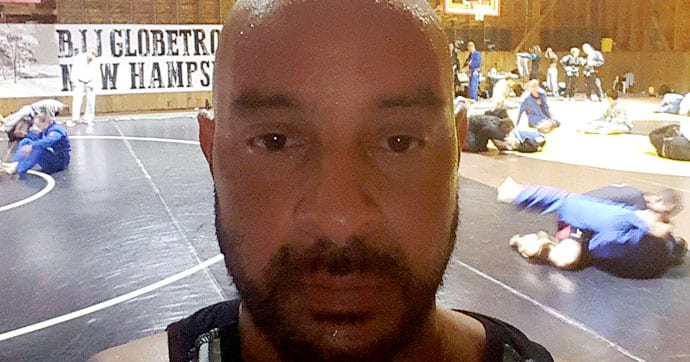 "I have had 8 hours to reflect on everything from this week and it is still not enough time. My mind is blown from the way I was treated by everyone specially the instructors, not once did I feel uncomfortable asking questions or rolling. I made friends, got better, and I now have a camp and new gyms to visit in the future. I also know what side mount is… lol"
– Luis, United States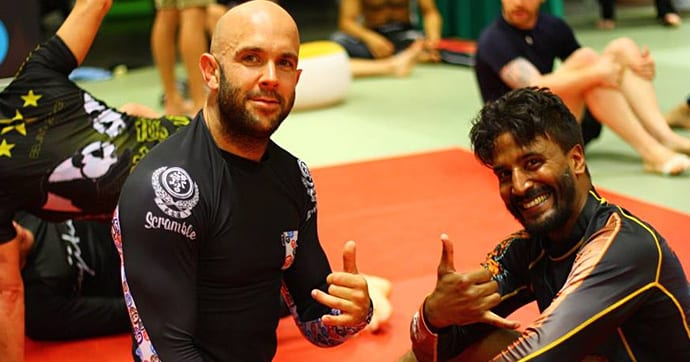 "Having already been on one BJJ Globetrotters Camp earlier in the year, I had pretty high expectations for the Summer Camp in Leuven. In reality the camp exceeded every one of them. They say that total immersion is the easiest way to learn anything, with 7 hours of jiu jitsu a day you can't help but improve your game. For one week in June the BJJ Globetrotters basically took over Leuven! You couldn't go into a bar or restaurant (or launderette!) without seeing familiar faces from the mats. I brought my 15 year old son with me on this camp as a last minute addition (thank you Christian!). He'd never trained jiu jitsu before apart from a couple of hours in our garage where I introduced him to terms like 'guard' and 'sweep'. He was made to feel incredibly welcome by everyone on the camp and by the end of the week he was as enthusiastic about the thought of 150 people on the mats during an open mat as I was (and he had learnt a hell of a lot). Since we've been back he's joined my club and is now training weekly. I've made a load of new friends from clubs all over the UK and Europe, several of whom I hope to be able to visit and train with at some point. All I need now is for Christian to confirm the camp schedule for next year so I can start planning."
– Sam, United Kingdom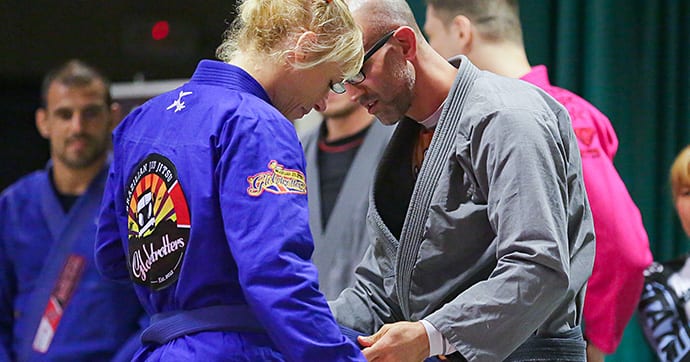 "Just returned from the Summer Camp in Belgium. So hard to dilute and put into words what a unique and incredible week it was! A week full of fun (still aching from laughing so much!) and training sessions delivered with skill and expertise that I know have changed my game forever; and at the end of the week I received my Blue Belt which I never expected – so so proud! I've always loved to travel and see new places – love meeting people and making new friends and I love BJJ. The Globetrotters Camps have provided me a way to do all of these things I love at the same time!! Super excited to get booking the next one!!"
– Bev, United Kingdom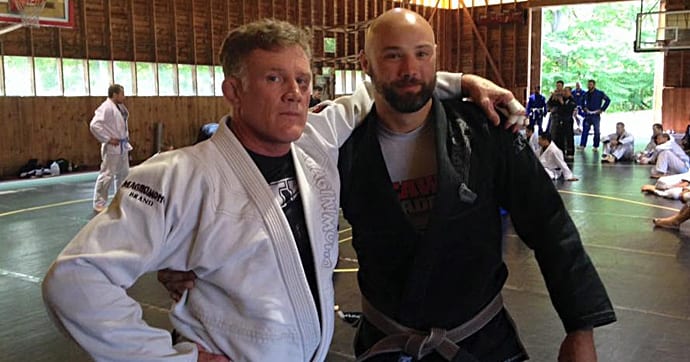 "Attending the USA Globetrotters camp is one of the greatest memories I will ever have. Meeting and sharing laughs with like minded Jiu Jitsu practitioners from around the world was truly an amazing experience that I will never forget. I am truly thankful and blessed to have met such great individuals and I look forward to attending more camps in the future!"
– Stephen, Canada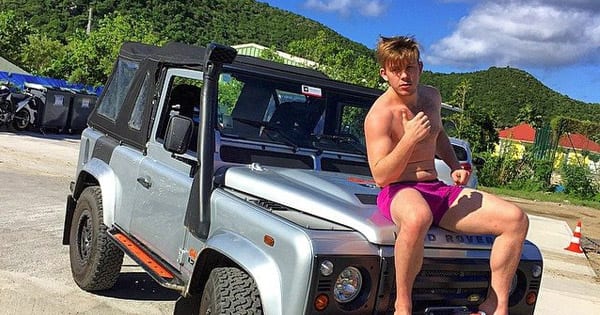 "St Barts is a tropical paradise with fantastic people and landscape you won't find elsewhere. The small island offers good surf, hard training and fond memories all year round. It's truly paradise on earth!"
– Simen, Norway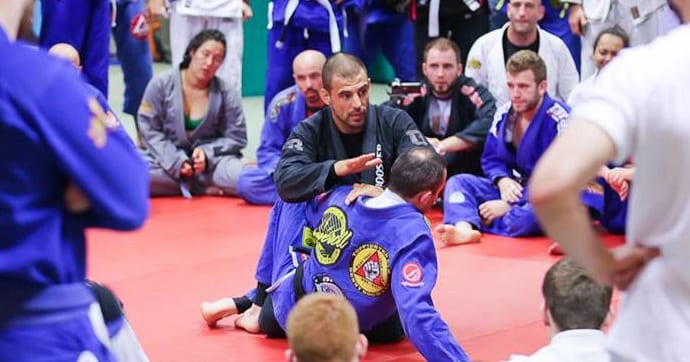 "I participated in the BJJ Globetrotters Summer Camp 2015 in Leuven. As the coach of the local gym, I was at first very surprised there was going to be camp organised in my city. I had heard of Globetrotters before but I wasn't sure what to expect. I decided to welcome the opportunity to join in and check what it was all about, and I'm really glad I did! The camp was the perfect combination of training, socialising, vacation and partying. With about 250 participants sharing the same mat, the camp was huge! Globetrotters tends to attract a kind of people which are very friendly and open minded. On top of that, the level of the instructors was absolutely outstanding. Never in my life have I met so many awesome people and learned so many things in such a short time. It was an amazing experience and I'll definitely join again in the future!"
– Wim, Belgium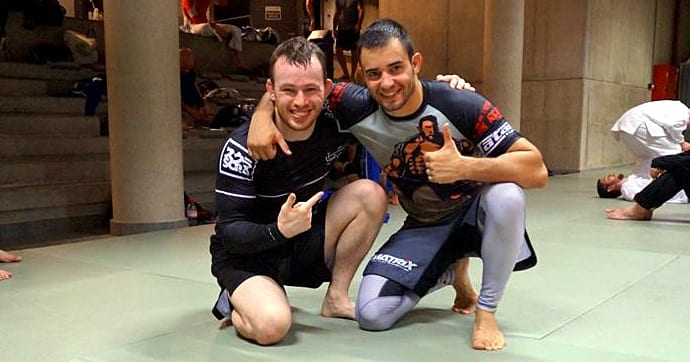 "It's really hard to describe the camp with a couple of sentences. The training part is awesome! Many great classes by great instructors and many amazing and egoless rolls with different people and different styles. On the last camp it was so amazing that I couldn't stop train and ended up completely exhausted in a kind of delirium, but I can't remember when I was feeling this alive and simply happy before. But it's not all about the physical part. It's much more! With the camps I got the chance to met so many great people on and off the mat with the same interests, same or similar lifestyle, with the same passion as me. Now I can't wait for the next camp to see and roll with all my new friends again. If BJJ is your passion, you have to go to these camps. If BJJ is only your hobby, BJJ will be your passion after the camp."
– René, Germany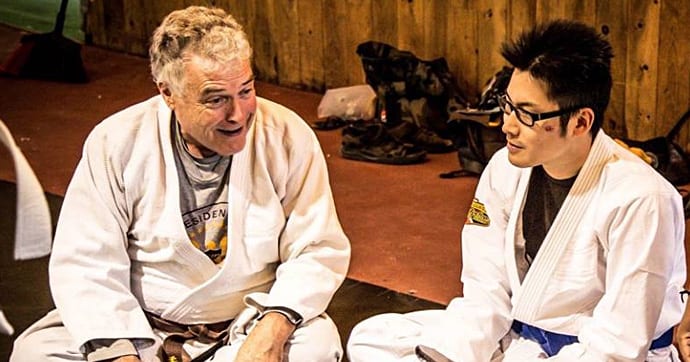 "Instruction was intensive at the camp. Each day we were given 6 hours of solid BJJ instruction and 2 hours of open mat time to roll around. All black belt teachers also rolled with students. It was a very safe learning environment and open roll experience for students. I did not see anyone get injured. There were no big egos out of control. No bullies. No bad energy. All students and teachers were very friendly and helpful to each other. All wanted to improve their BJJ and have fun. It was certainly a very healthy social environment to be immersed in for 5 days. Christian Graugart and his instructors did a superb job in every respect with this first BJJ Globetrotter Camp in the USA. They certainly hit a "home run" their first time at bat here in the USA. They put their heart, soul and expertise into every aspect of it and the result was one of the most rewarding BJJ learning experiences possible. The memories will last forever. I wholeheartedly recommend Christian Graugart and his BJJ Globetrotter Camps anywhere in the world. The total quality of the experience was fantastic."
– Michael, United States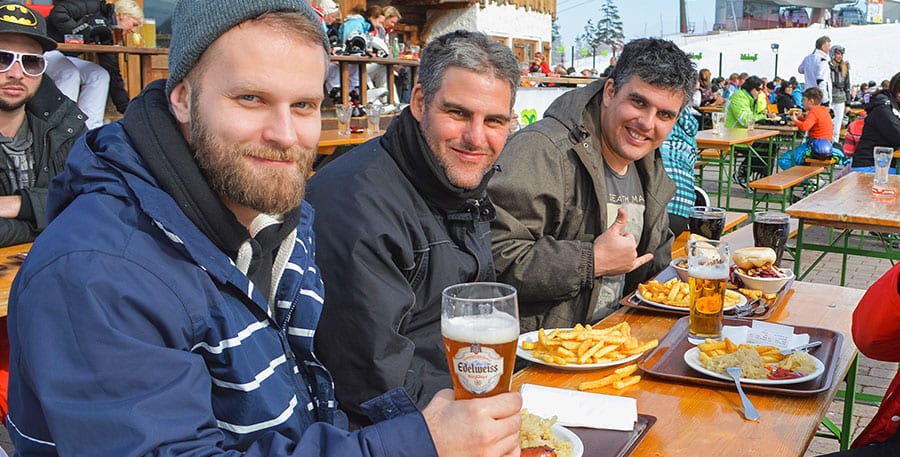 "The Globetrotter community is absolutely awesome! I took part to an intensive Winter Camp in the Alps and had a blast. The days were filled with skiing, rolling and after parties and after a few days you kind of lost track of time and place and just do stuff. It's amazing how fast you connect with people in an intensive setting like that. Will definitely do another one in the near future!"
– Kimmo, Finland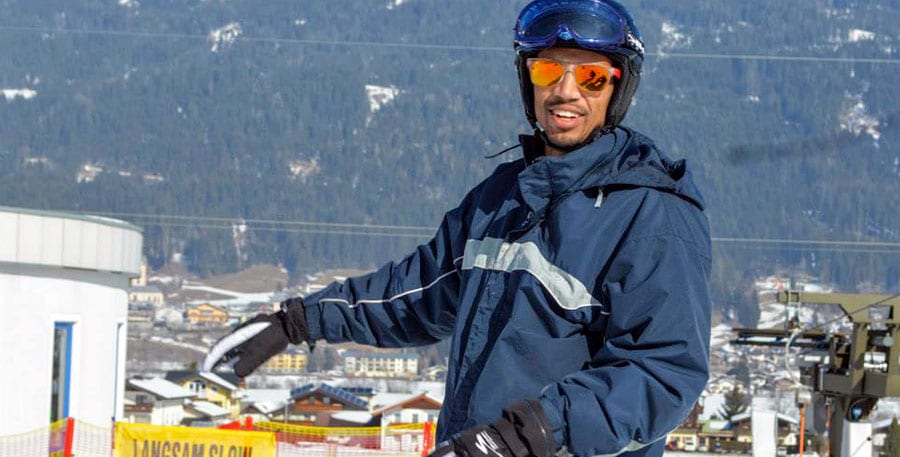 "To describe the Globetrotter experience accurately, I would need a thesaurus to find enough words that mean amazing! Everyone I met there had a fantastic personality, the venue was epic and the BJJ & Snowboard classes were of a very high calibre! I learned a lot and had the time of my life. The camp was so energetic that I needed a holiday afterwards to recover :) Before the camp I was nervous about travelling by myself but now I'm hooked. I will definitely be at future camps! If I can offer some friendly advice, before you die…make sure you go to one too!"
– Sonny, United Kingdom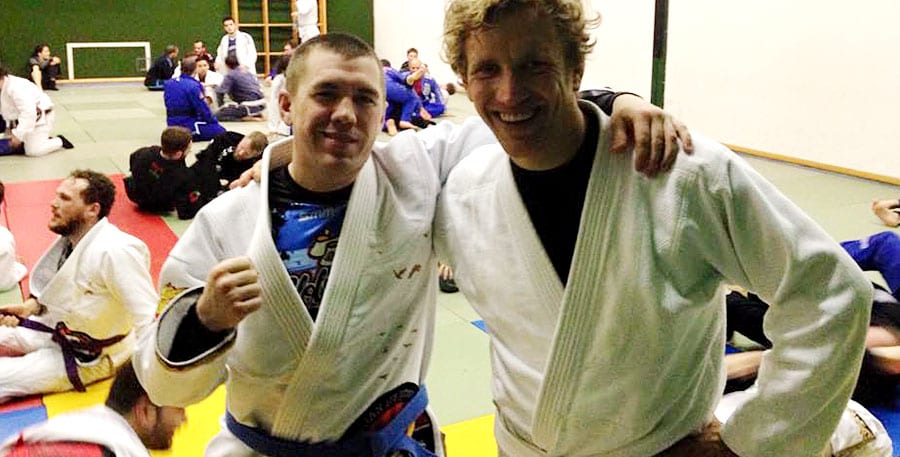 "When I heard about a random Snowboarding and BJJ camp on the slopes of Austria it sounded crazy. But I wanted in! Not only was I able to learn some new BJJ moves, but I made a lot of new friends from a dozen other countries who all are just as crazy about this sport as I am! I'm really glad I jumped in a BJJ Globetrotter camp and I can't wait till I'm able to go on my next one!"
– Spencer, United States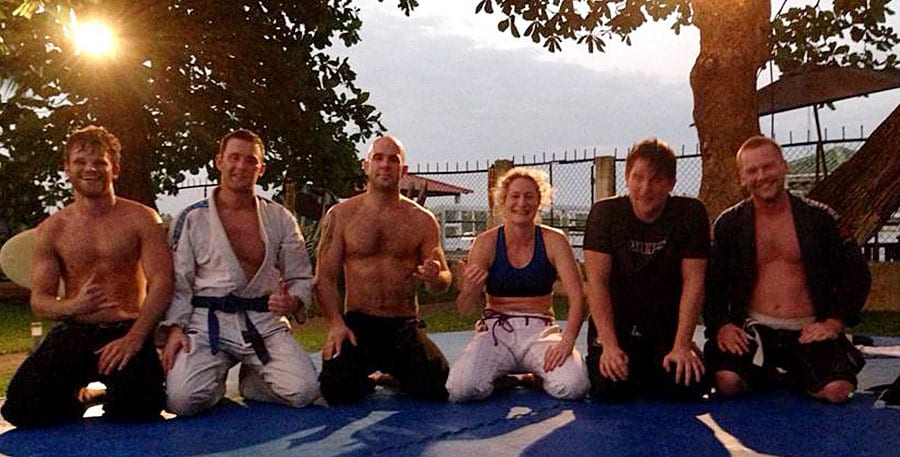 "Just returned from the 2015 BJJ Globetrotter Beach Camp in El Salvador with a serious case of post-holiday blues. An awesome experience and one that I hope to repeat next year. Everything was just spot on. The location at Casa Kickapoo has to be seen to believed. The house and grounds are beautiful and well thought out, so that a group of Jiu Jitsu freaks can hang out in paradise. There are communal areas to come together and chat, as well as space to chill out and be with your own thoughts – I recommend the hammocks by the pier. The food prepared by Rodrigo was amazing, plentiful and varied. Luis and the team at Casa Kickapoo go out of their way to make you feel welcome. There are as many daytime activities as you'd want – from surfing and SUP to chilling by the pool. The quality of the Jiu Jitsu instruction was outstanding. How Christian manages to cultivate such a laid-back attitude but still have a well-structured session up his sleeve every day is beyond me. His passion for BJJ is evident and he was available every day for free private sessions too. In the evening classes, we had the opportunity to really break down some stuff and look at all the little details that are so important. A decent amount or reviewing the previous day's session and then building more on it has really helped me to embed this into my game. Rolling on mats under the palm trees at the end of every day was a joy. Getting to know and roll with others at the camp was also a great part of this experience. Some firm friendships made and some serious skills taken home to work on. Ossss!"
– Jo, United Kingdom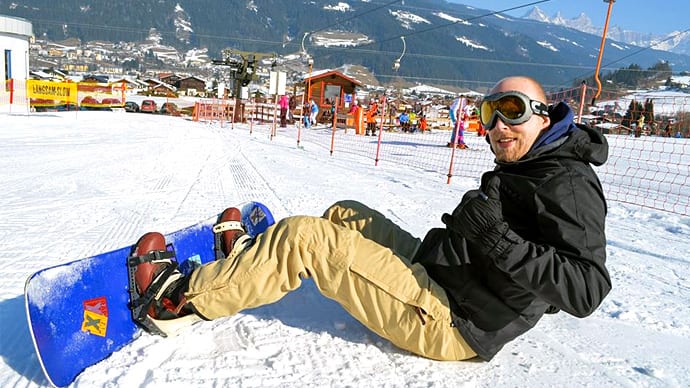 "I can recommend the Globetrotters Winter Camp to every person who wants not only train, but have fun during and after training as well. I have rarely met so many nice and competent people bunched together. Globetrotter camps are equal to high level training combined with high level fun. Just had a good time."
– Holger, Germany
"Winter camp was amazing! I still can't believe how much we fit into one weekend, the instructors were all really high level and my skiing and BJJ has improved so much. It was great to meet so many new friends and training partners, can't wait for next year."
– Maddi, United Kingdom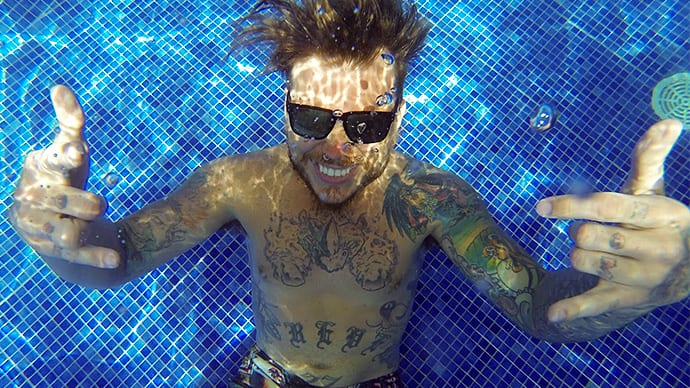 "2 am arrival first day away from the home I knew. No one to be seen. Strange new country. Foreign language and of course customs. There is a driver waiting at the airport tho which is a great comfort so late in the evening. I arrive at the house and it's dark. Can't find my bed. The pick up driver barely understands me. Where do I sleep? What am I doing here? No direct answer. But hold on, I can see a lone hammock swaying in the gentle night breeze that seems to be spot lighted by the half moon. I found my place for tonight. I sleep as if it was meant to be, engaging in sleep as of it were days that went by not just a few hours. Not restless or nervous. At home under the stars, in a foreign place alone and uncertain. I still slept perfectly. I awoke in the morning to a bright smiling face, asking, "want to go surf?". From that moment on I didn't have a care in the world. The camp ran so smooth. I never noticed anything out of place. If I wanted for anything, it was already considered and waiting for me! Fresh coconut? It was there chopped to sit perfectly flat on the table. Want to explore the estuary? Paddle board waiting. Want hang out with dogs? The best dogs ready to follow you to the beach. Want to sneak in a lil extra training on the mats? Multiple other training partners ready to go. Want to find that deep relaxing sleep again? Pick a place. It didn't matter. This place always felt like home."
– Mason, United States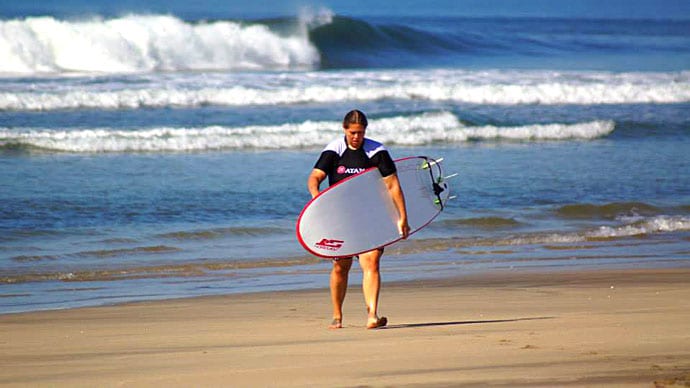 "Now to say that it was paradise is an understatement! I mean WOW! You know when you look through a travel magazine and you see the typical paradise photos, well I was actually in this kind of place, absolute paradise! After finally meeting everyone, we had some amazing laughs! Surfing in the morning (of what I enjoy surfing, but I need practice, I think I stood up on the board once!) and in the evening training. The heat was absolutly fantastic, even the wind was hot, so we mainly trained in the evening as it was so hot in the afternoons. Until the day I die I will forever remember this trip, the 'Rolling' song, Tanpetarna, 'Youtube', Pepto shots, the bonfire on the beach and Just absolutely everything, there was never a dull moment at this place. Thank you, guys!"
– Jodie, England
"I loved the Winter Camp! My excuse to go to Austria was to visit a native friend whom I met because of Brazilian Jiu Jitsu. The ideal reason came up with the participation in the BJJ Globetrotters Winter Camp. Once in Austria, I found a core of amazing people and made many new friends. Amazing what the Brazilian Jiu Jitsu gives us!"
– Mario, Portugal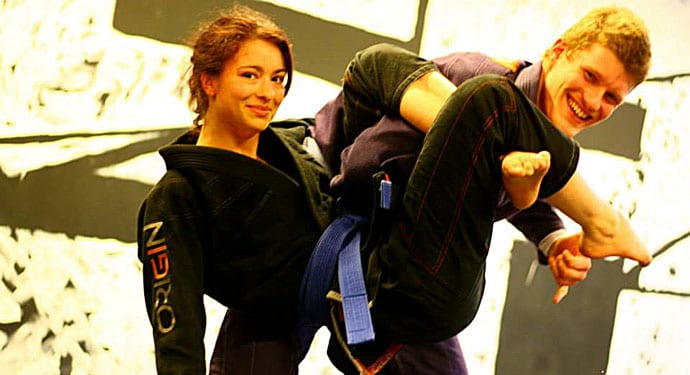 "The most gorgeous event in the history of European BJJ. More training than you can manage with a bunch of people from all over the world in a familiar atmosphere. Great teachers and a lot of fun, it's like a very big family meeting!"
– Beatrice, Germany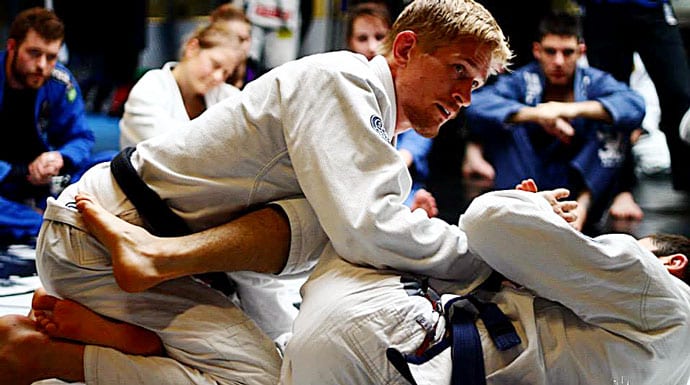 "Training Jiu Jitsu is very much like being a part of a secret tribe. But instead of going to war, we can also choose to come together as one, share and exchange techniques, become friends, and help eachother grow in this fantastic art. Very much in the spirit of Jigoro Kano's Judo philosophy of 'mutual welfare and benefit'. That's what I've experienced while teaching at the last two Globetrotters camps. It's fantastic to be a part of this movement. And I look forward to meeting you on the mat, next time."
– Daniël, The Netherlands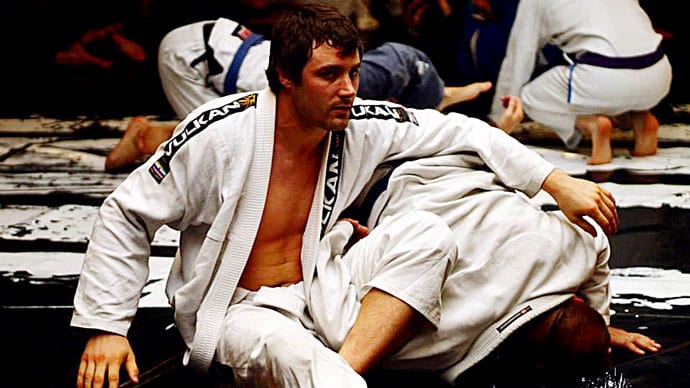 "The BJJ Globetrotter camps are an absolute blast. Travelling all the way to Denmark from the United States just to train Jiu Jitsu was worth it! On top of all the amazing instruction you meet people from around the globe and share awesome experiences on and off the mat. I'll be back for as many camps as I can. Have to keep up with my new Jiu-Jitsu friends some how!"
– Ben, United States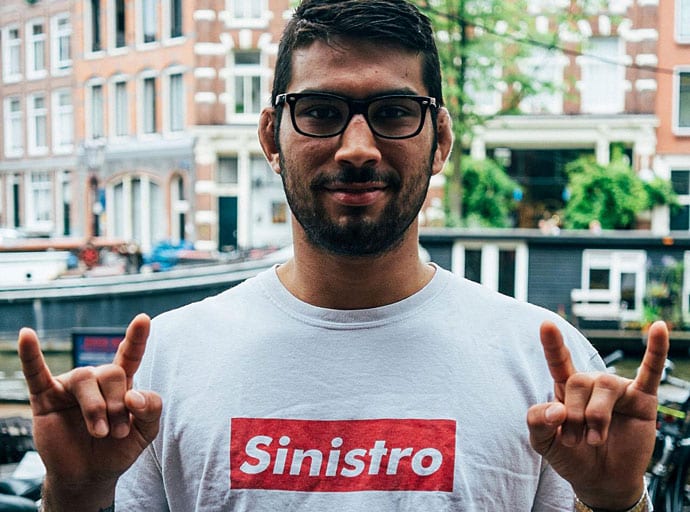 "The BJJ Globetrotters camp was a unique experience. I never shared the mats with that many different people, different nationalities, backgrounds and styles. In spite of being so different from each other, the vibe in the gym was great – it felt like we were all friends already. I made many new friends and I'm definitely coming back next year, God willing."
– Francisco, Ecuador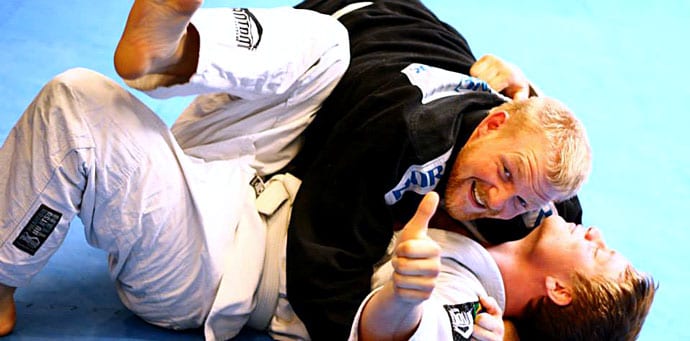 "I was nervous, I was excited and I was a little bit scared when stepping into the gym with all these people the first time. I have been to a few competitions, and the feeling of everyone sizing you up is usually very strong, so thats how I expected to feel. However, I had absolutely no reason to be worried, as the feeling quickly faded from my mind and the relaxed but hardcore attitude of camaraderie and love for bjj started shining through in everyones faces as we greeted and talked. The mood at a BJJ Globetrotters camp can only be described as awesome, loving and focused! Until next time; OSS!"
– Carl, Norway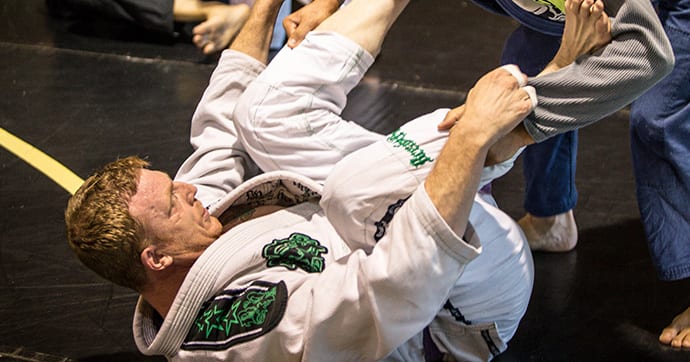 "I am a 35 year old blue belt and train very often at a small, young gym. I often attend seminars hours away to supplement my training and meet people. When I heard of the European BJJ Globetrotter camps, I knew I had to go. One in the U.S. finally made it possible for me. Within hours of getting to camp, I made a few friends and learned a few techniques. By the last day I made great friends and was very sad to leave. Not only was the instruction top notch, but the everyone got along great! I will not only go to other camps, I will bring friends into the fold!"
– Harley, United States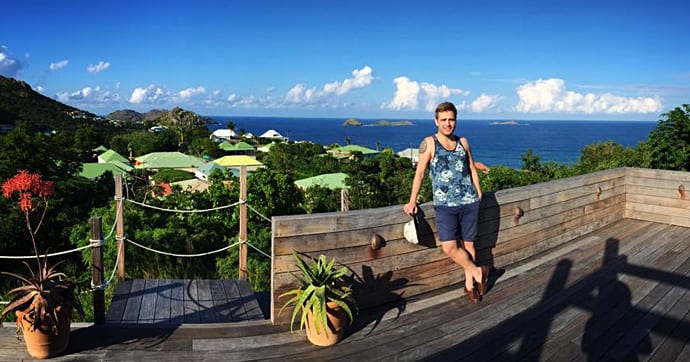 "St. Barths is a really amazing place, it looks like paradise with the incredibly colored ocean, beaches everywhere, vegetation all over with friendly turtles puttering about, and Jiu jitsu training with great people. Can't recommend trying it out enough!"
– Kári, Iceland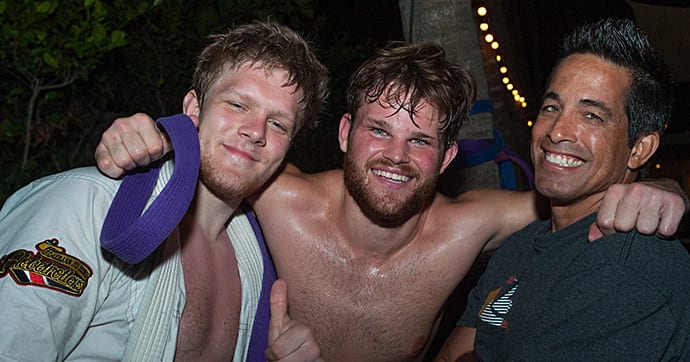 "There is so much more at the camp than Jiu-jitsu: The surf, the scenery, the friendships you get and the house you'll be living in is fantastic. Every staff member is so kind and helpful. This place is about enjoying you're self and the people surrounding you in total tranquility. My advice…. DO IT!"
– Martin, Denmark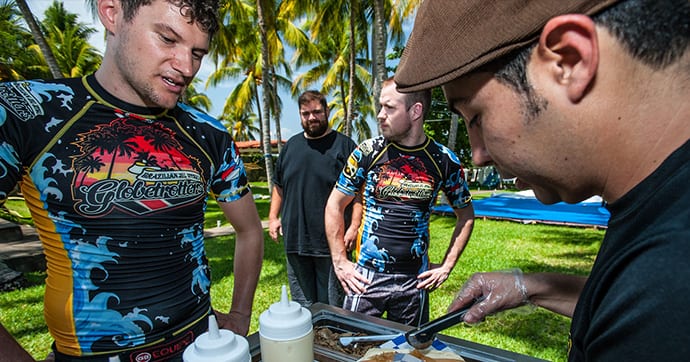 "Relax, nap, swim, roll, eat, sleep, eat, roll, sleep and eat some more in the awesome weather. It was surprising how easy everyone from different levels of BJJ and different parts of the world could just get along so well. The staff at the Beach Camp are awesome (Louis literally gave me his shirt from his back when the airliner lost my baggage ) and you will make so many friends. I learnt so much from every person at the camp including the other white and blue belts. I won my first competition coming back from the camp using guard passing I learnt from Christian. Attending the camp was one of the best things I've ever done and when when I went back to my gym at home I had so many tricks to catch everyone off guard."
– Cameron, Australia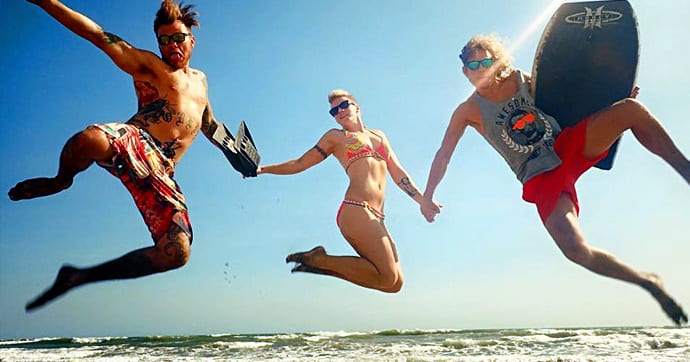 "I signed up for this years Beach Camp without knowing anyone, and as a complete beginner, probably the whitest belt there! I had so much fun tho; the location is great (hello paradise!), the staff become instant friends, food is yummy, everyone got along really well straight off the bat, the BJJ techniques we learnt has proven to be useful maaany times (at least for me). Christian's style of teaching is great (even as a BJJ noob, I felt included and could follow the concepts taught), surf lessons are on point, the naps fabulous… the list goes on!:)"
– Åshild, Norway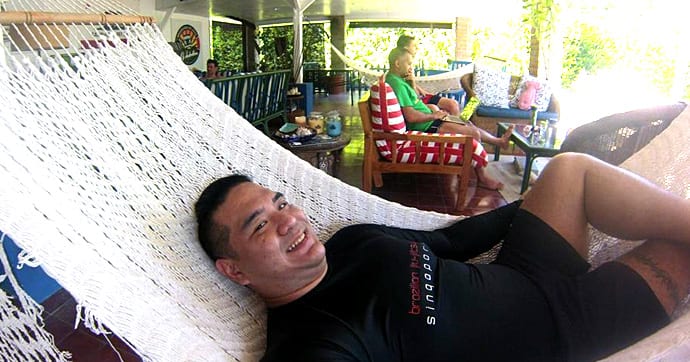 "It was the best thing that I did all year. The techniques were easy to follow as a white belt too. And damn, never have I done so much doing nothing for a week. It was the most productive unproductive time of my life"
– Louis, Singapore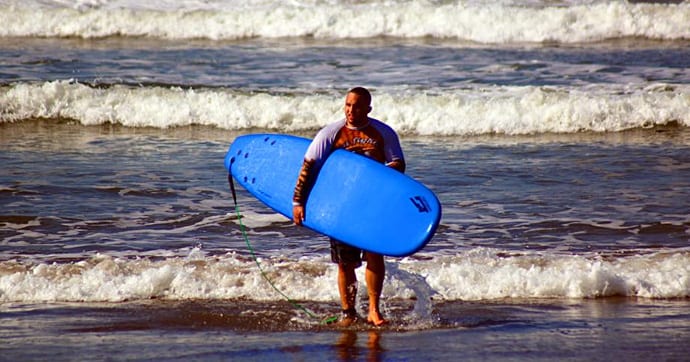 "Truly one of the greatest experiences of my life! Do it you won't be disappointed!"
– Alejandro, United States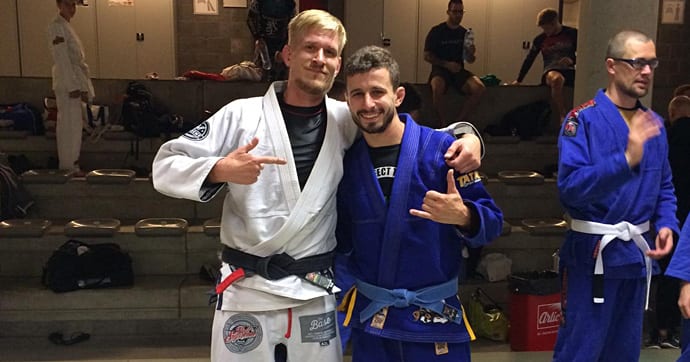 "Being a bit afraid of going to one off these camps alone, I waited untill a camp was nearby. Seeing as I am from Belgium, this was a great opportunity. Met so many nice people, great classes, great rolling sessions. Doesnt matter where the next camp is, I'm gonna try to go there, even if I have to go on my own. I'll get to know new people and have a great time anyway! Big cheers for organizing such a great camp and hopefully till soon!"
– Glenn, Belgium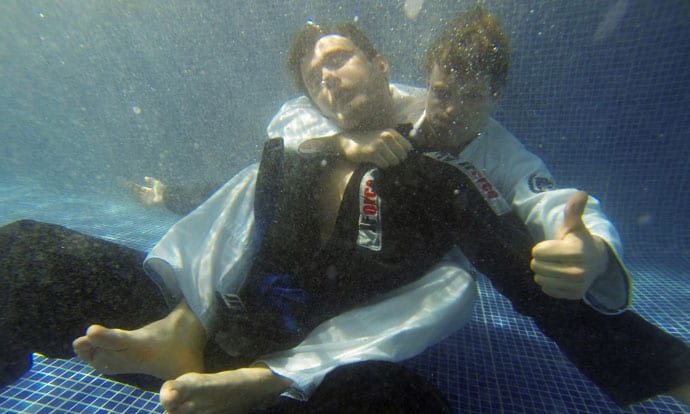 "Amazing location, private peer, boat trips on the estuary, exploring the mangrove by canoe, sunshine, surfing lessons, nights out, trip to Mayan ruins, visit to a dormant volcano, luxury accommodation with private swimming pool, fresh coconuts growing in the gardens, Jiu Jitsu under the stars; this camp had it all and with so many great people from different backgrounds and cultures I couldn't help but incorporate new music, food, drink and hobbies into my own life when I got back home, not to mention some simple but effective jiu jitsu techniques into my game. Definitely be there in 2015, thanks Christian!!"
– Neal, Ireland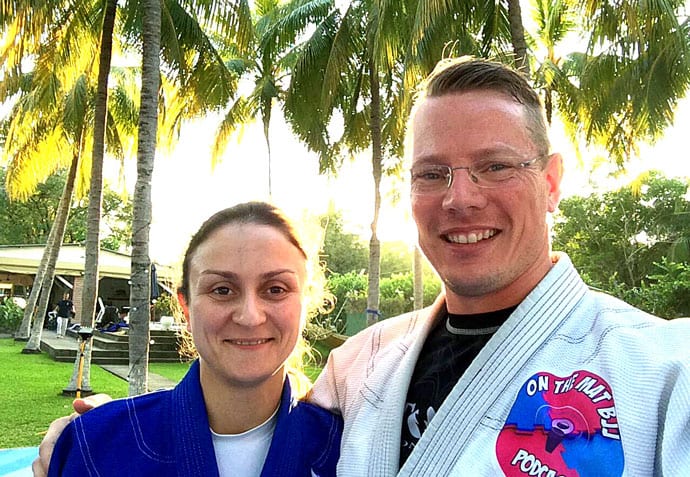 "Im so happy that I went. It was really worth it. Meeting cool people, jits, surf all in a really cool enviroment. I hope I go on future camps"
– Johan, Sweden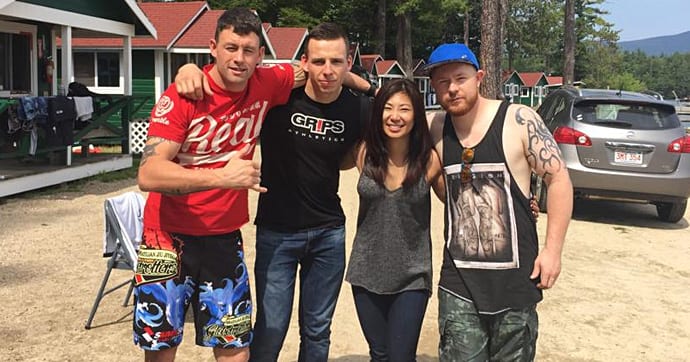 "I recently joined the BJJ Globetrotters camp in Copenhagen with my 15yr old son for an amazing week long camp with we will never forget. The instruction was second to none, all the black belts, BJJ, Judo and wrestlers make learning fun and easy for such a complicated and technical art. Everybody was friendly and polite and treated each others as equals white belt or not. After that camp, I was immediately addicted and started planning for the next BJJ adventure which was located in New Hampshire. We arrived at the scenic location and were met and greated by some of the team and instructors and given cabins by the lake. We trained for hours every day, soaking in the lake to rest our tired conditioned bodies. The food was immense and plentiful, camp staff bending over backwards to help us out. By night we sat by the camp fire roasting marshmallows and hotdogs while laughing and joking with new friends and old from all over the world, making memories that will last a life time. Christian Graugart went out his way to meet and roll with everybody as well as socialising with every body in his own time, which I imagine must of been mentally and physically draining, which to me says a lot about his character as well as all the other instructors. If you ever get the chance to go to a camp, grasp that opportunity with both hands as you will not regret it. It has given me a different outlook on life! Who knows, our paths may cross and we might meet on the mats at some beautiful location."
– Andrew, United Kingdom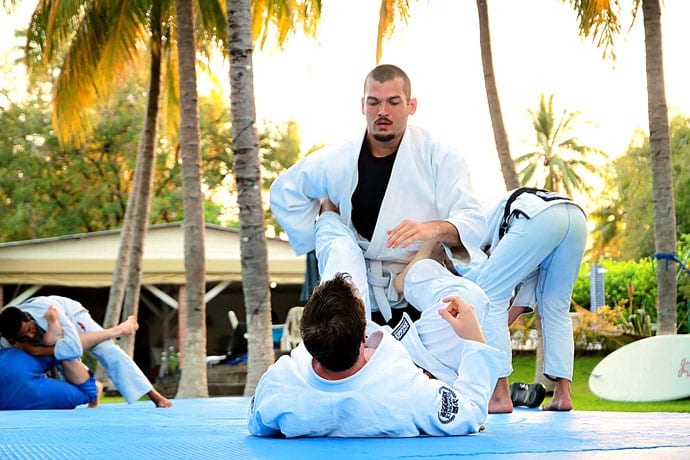 "I appreciate that Christian didn't limit himself to only teaching us BJJ techniques, in a day and age where step by step tutorials can be found on the internet. The things that I will remember for years to come are the concepts that apply to all aspects of fighting and self defense. Intangibles such as timing and the capturing of space are best understood when rolling and feeling others' energy. We had ample time to practice one on one, ask questions, and request advice on any details that we were concerned about."
– Matthew, United States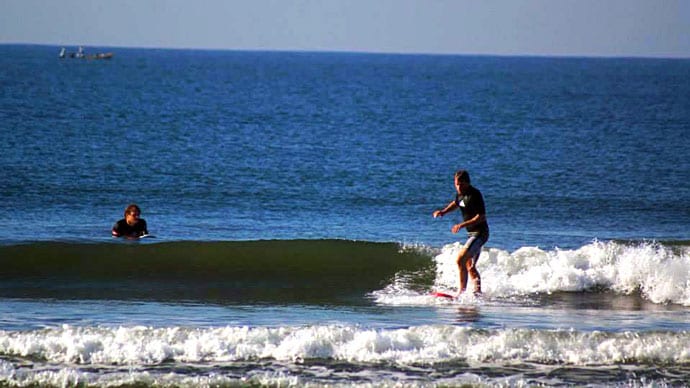 "I am grateful that I had the opportunity to improve my Jiu Jitsu and surfing skills in beautiful El Salvador with like-minded fun people from all over the world. Unforgettable experience. Pure awesomeness."
– Piet, The Netherlands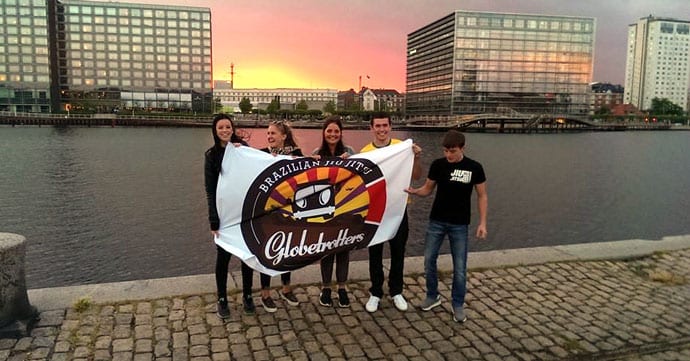 "The BJJ Globetrotters summer camp was the best thing I've done! It brought my Jiu Jitsu on so much and I met so many awesome people!"
– Ellis, United Kingdom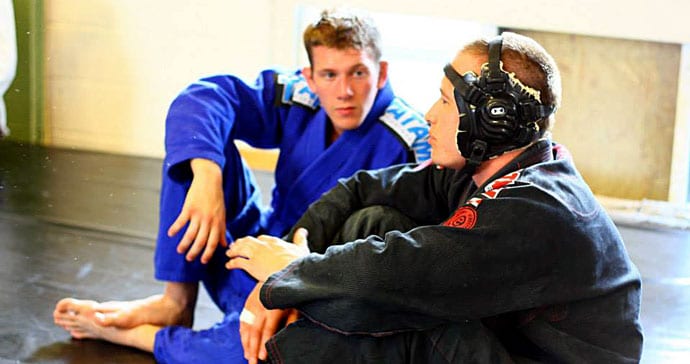 "The BJJ Globetrotters summercamp is guaranteed to make you fall in love with the BJJ Lifestyle. Amazing people, fantastic training and one hell of a party! You'll be traveling around the world seeking out more of this in no time!!"
– Conor, United Kingdom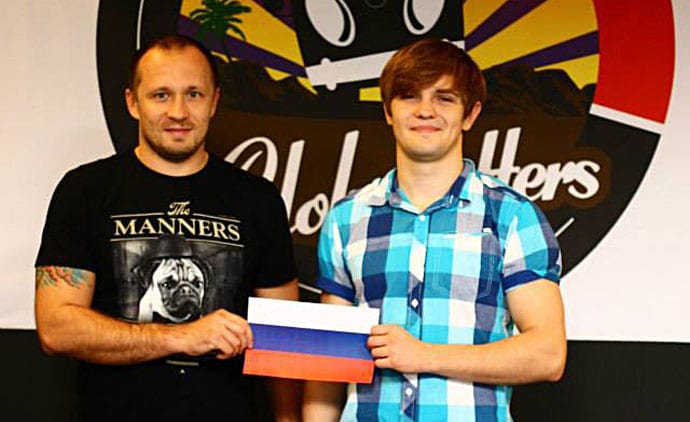 "In summer camp in 2013, I found many new friends around the world, and I found myself in Jiu Jitsu. It was cool! I look forward to next summer!"
– Sergey, Russia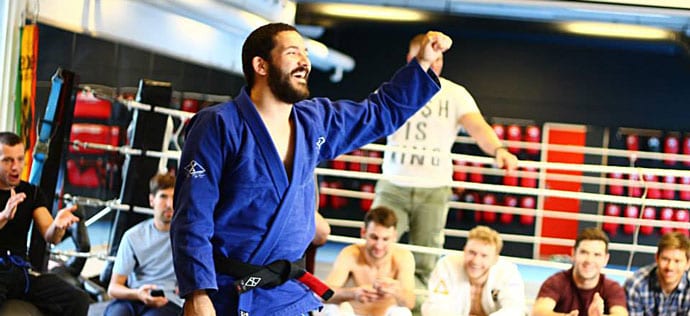 "Just got back from the fall 2014 camp and I have to say it was great. If you want a well organised BJJ trip, where you can train, chill and party with a great crowd this is the camp for you my friend."
– Lorenzo, United Kingdom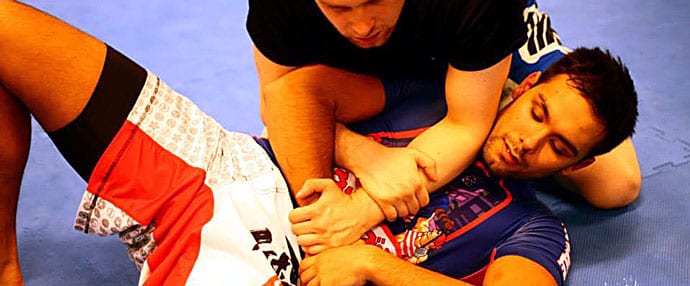 "The camp was awesome! I learned new techniques and experienced so many different styles of Jiu Jitsu. Every instructor was worth visiting and I am sad that my body was not able to participate in every training. Even if everybody was a stranger in the beginning, I quickly got the feeling and atmosphere of rolling with friends. For sure, I will go to the camp again next year!"
– Philipp, Austria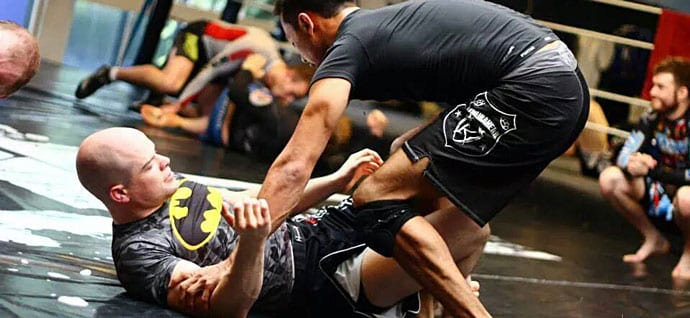 "It's hard to express how awesome the whole camp experience was without repeating what everyone else has already said, but I had such a great time so I have to give it a try! Firstly, I've got to say how impressed I was with the attitude of every single person I met at the camp. Everyone I trained and rolled with was super cool and respectful, I didn't see anyone taking it too seriously, or pouting if they got tapped. And it was great that all the higher belts were happy to share their time helping me (even when I had a million stupid questions lol). And secondly I wanted to say a huge thank you to every single instructor for filling every class with such fantastic techniques and concepts! I was honestly amazed that they managed to fill an entire week's worth of teaching with such valuable information. I felt a light bulb going off in my head with every technique I learned, and I'm so excited to start adding them to my game. I'm already counting down the days till we can do it all again next year!"
– Morgan, United Kingdom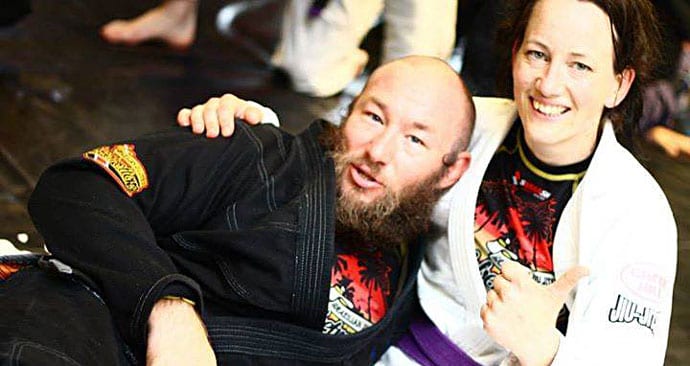 "Smiling faces everywhere, people chilling out, geeking out, laughing and rolling. It's like being in a big bubble of likeminded people with the focus on training hard, exchanging knowledge, meeting new and old friends and just enjoy the ride of endorphins you get from being at the Globetrotter camp. This was a blast, can't wait to be back for more. To ALL, thank you! I hope to see some of you again really soon."
– Kira, Norway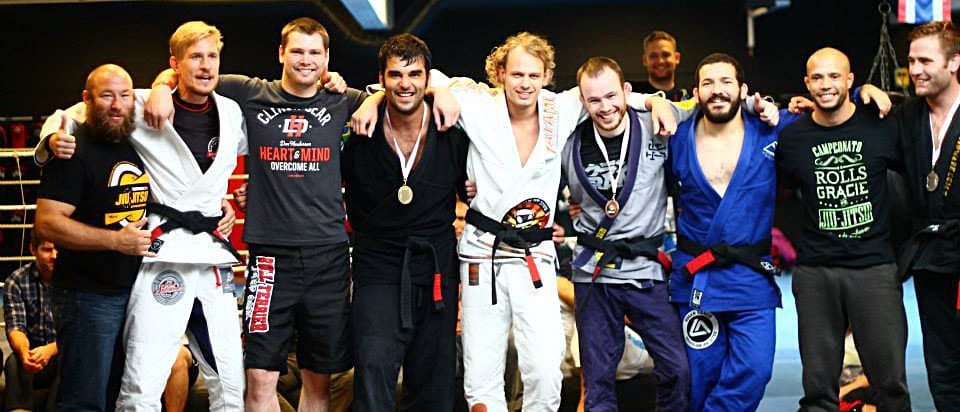 "My first camp and I was fortunate to start off with a great experience. Christian Graugart brought me out to teach, and I had an amazing time, so big thanks there. Thanks to the other instructors who made all the classes have such a cool vibe to watch and take part in. Everyone taught really good stuff, the students were very very lucky to have you guys teaching. One love."
– David, United Kingdom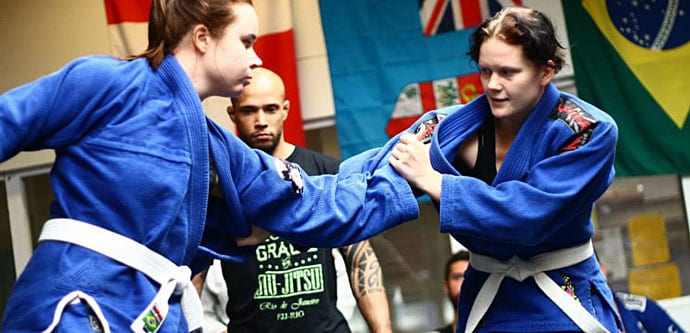 "Two days have passed since camp ended. I still can not find words enough to describe how good this week was. I think the best word I can find is… love! I can't stop smiling when i thinking on the camp. I am so happy to be a part of a such a beautiful thing. It has truly been an honor to share the mat with all of you wonderful people from all over the world. And to get to know you. Thanks for everything everyone. "
– Caroline, Sweden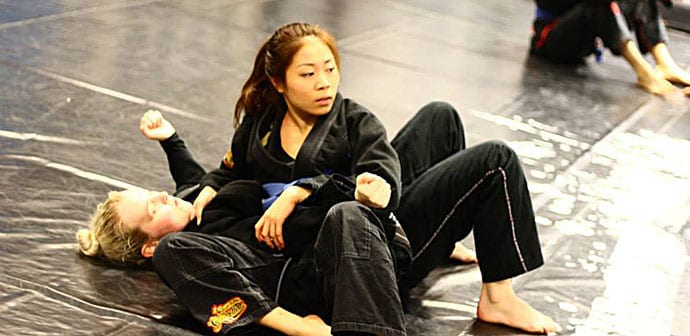 "Sounds crazy travelling around the world for a Jiu Jitsu camp but there must be a reason why Christian's camps are so hot in demand. Politics-free, highly social training camps with top level instructors. Absolute mission accomplished. I'm so happy I don't want to leave!"
– Candy, Singapore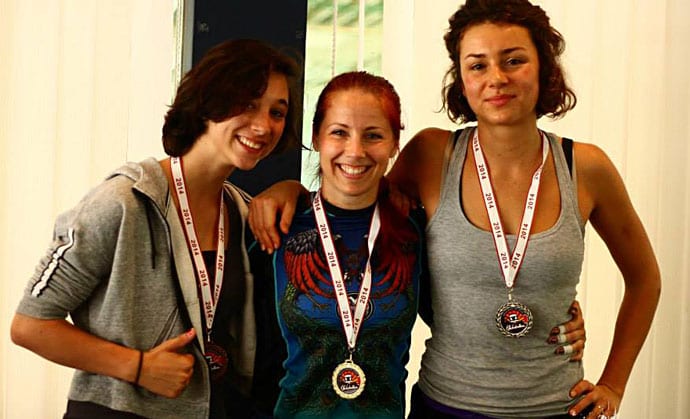 "Hands down, the BJJ Globetrotter Summer Camp was one of the best weeks of my life. A week packed with top-notch training by world-class instructors, whilst making lots of new friends around the globe was a truly amazing experience. Apart from learning so many new things in and about BJJ, the summer camp was also a great holiday in general. The participants and instructors could not have been nicer and there was a strong sense of community, creating a learning atmosphere that crossed belt levels, individual Arts and age. The camp is a MUST for everyone who enjoys BJJ and its lifestyle!"
– James, United Kingdom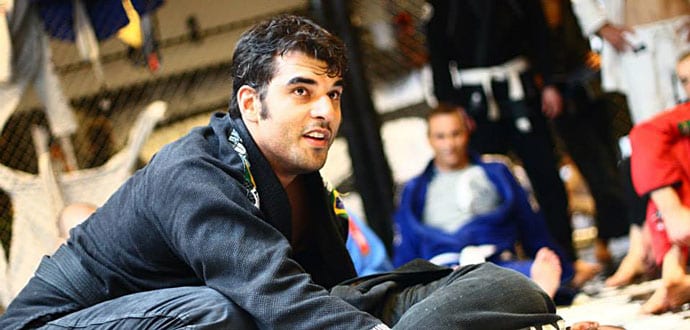 "Brazilian Jiu Jitsu, especially training camps, can be so competitive and demanding that, sometimes, you may get tired and disappointed. For me, the Globetrotters camp was, in that sense, a great opportunity to remember why I felt in love with the sport in the beginning and what I have always loved about it. You will be able to share with great trainers and roll with tenths of partners from different ranks, weight classes, styles and body types; but the most important part is that you will be among people full of good will, respectful and egoless, each with a different story and background, that share your passion for Jiu Jitsu, sharing and learning. Be prepared for the training with the best vibe you can find and to deeply understanding of the Jiu Jitsu lifestyle."
– Daniel, Ecuador
"A HUGE thank you to Christian Graugart, the rest of the Globetrotters Instructors, and everyone else at camp! While I was excited for a week of Jiu Jitsu, I could have never imagined such a powerful, welcoming community. It was inspiring to be there with all of you and I will definitely be back next year. I will of course bring a heater or 10."
– Jim, United States
"I'm just going to toss this out there. The Brazilian Jiu Jitsu Globetrotters Camp was the best vacation/instruction/training I've ever had as a hobbyist in this activity. I couldn't possibly tag all the great instructors, but egos were checked at the door and everyone just trained got better. Start saving your money now for next year's camp"
– Scott, United States
"What I was looking for when I booked the winter camp was an adventure, and it is hard to think of a better one than the one I've got. To begin with the thing is located smack down in the middle of an Austrian snowy fairy-tale, only with drunken Germans and crazy Brits. I came to the camp fully expecting to get smashed repeatedly over the weekend, but was lucky to find great people filled with incredibly interesting ideas (on and off the mats), awesome instructors how gave some of the greatest lessons you could have ever hope to receive and all gift wrapped in the best atmosphere you could ever wish for. This was truly one of the best experiences I've ever had and I can't wait for the next one. "
– Maor, Israel
"I'm not sure how I to write down a short story about the Globetrotters USA camp. It was an epic time at a great camp which made lifetime memories. Such a great venue and all those like minded people made me have a great time. Learned a ton of new stuff from al those amazing instructors and got to roll with plenty of them as well. My entire time at the camp felt like a story which I hoped would never end, but all of a sudden I find myself om my way back to the Netherlands suffering the post camp blues and thinking about what my next trip will be. I got to meet so many new friends and even caught up with old friends from previous camps. I'd like to thank all those people which made my Globetrotters experience a blast! Catch up with you some day, somewhere around the world."
– Bas, The Netherlands
"I want to thank everyone for making my first Globetrotters camp a excellent experience. You guys were all awesome, with amazing BJJ. I hope to see you guys in the near future."
– Tim, United States
"I was looking for a woman's BJJ camp, not happy with my results; I started to search BJJ camps and stumbled onto the Globetrotters website. The affordability of the USA trip, combined with lodging, food and BJJ seminars for 9 hours a day seemed like something I wanted to try. I had some anxiety about vacationing and bunking with people I had never met before. However, after 15 minutes of conversing with my cabin mates, I felt like old friends back at camp for a reunion. The diversity of people, age, backgrounds, experiences combined with the love of BJJ make for a unique experience. Campers and instructors are down to earth and open and willing to help. I was looking to push myself out of my comfort zone with my BJJ skills and this was the perfect camp for me to attend. I came back more confident, learned new techniques, made new connection around the world and had a very relaxing vacation. Go-See-Do! It will change your life!"
– Ondreya, United States
"I have recently attended the 2016 Winter Camp in Austria. I am very happy to say that this was one of the best camps that I have been a part of in the last ten years. Normally when I attend camps like this it is for a specific purpose such as going to a major tournament or what have you. This camp was a fantastic way to meet and work with some of the other gyms in Europe I was very satisfied with the level of instruction of all of the instructors and there approachable nature. There was not one time during the camp that I felt I could not ask a question on the techniques and drills that were being taught. Along with all of this I feel that the level of camaraderie and friendship that was seen and felt during the four days of the camp is an intangible and integral part of this camp that cannot be weighed. I cannot wait for the next camp that I will be able to attain. I highly recommend this for all belt and experience levels. This for me was a great time to bounce ideas off of some of the other instructors to see how they run there classes and use this to make improvements to my own school. I am very grateful to all of the people that I had a chance to work with and I am excited to work with as many people as I can at future camps."
– Michael, Italy
"Hi everybody, the fall camp was simply awesome under every point of view. I knew that it was going to be the best BJJ experience of my life, but I didn't expect to such extend."
– Enrico, Italy
"Hey guys, thanks for the great time this week. I have met so many new friends and I've gotten submitted so often (especially wristlocks). It will feel strange to not be on the mat the whole day after this week."
– Brandon, The Netherlands
"This camp was so much more than I had dared hope for. I feel so privileged being a part of this sport, but think this camp was a display of just how good it is. Still can't believe I just spend a week with that many dedicated practitioners and top level instructors. You guys are great!"
– Peter, Denmark
"I can type a whole story about how awesome it was. But all I got to say now.. I want back!!! See ya all next camp!"
– Andy, The Netherlands
"Well! So…. This was awesome! The whole week have been so amazing, with the best instructors and co-participants! Oh holy unicorns I am so happy!"
– Torgeir, Norway
"This was my very first training camp and I was so super impressed with all of the instructors!!!! I have met so many fantastic people who have the same passion for my beloved BJJ. Thank you to everyone for making me feel so very welcome!!!!!"
– Keith, United Kingdom
"My best Jiu Jitsu week! You have the real BJJ lifestyle and amazing people to train, hang out with and to share globetrotting stories. There's high quality BJJ all day and world-class instructors. Christian did a great job and everyone at CSA was nice and helpful (and what a party!). The only downside is the return home, but I look forward to the next time!!! "
– Florian, France
"I'm a little older than most participants so I was apprehensive but the camp was brilliant. I met amazing people, learned a lot from the excellent instructors and took part in my first ever tournament. Awesome!"
– Vince, United Kingdom
"The BJJ Globetrotters Camp combines some of the best things I know, getting to know awesome people from different cultures and training BJJ! There where so many good instructors that teach in way that you actually remember the important stuff. Either through emphasising a principle, or by having a story, metaphor or catch phrase so that you remember more easily. There is such a friendly atmosphere at the camp. You feel welcome and you are able to roll, talk and learn from everybody at the camp."
– Oscar, Norway
"The 2014 Fall Camp made me feel as happy as I was on my first traditional Jiu Jitsu camp 21 years ago"
– Matilda, Sweden
"We could only make two full days of Christian's summer camp, but the atmosphere was awesome. People coming from all over just to learn bjj and enjoy themselves. Copenhagen is a beautiful city and for sure next year, we are coming with more people and staying for the whole week. Like the people who annually attend music festivals I think this camp could turn out to be a yearly pilgrimage"
– Chiu, United Kingdom
"Probably the best experience of my life so far! Jiu Jitsu, friends and Copenhagen. Ooosss!"
– Mighele, United Kingdom
"I'm always amazed by the spirit on and off the mats at the Globetrotter camps. The evening we arrived in Leuven and walked to the city center, we immediately meet friends from the BJJ Globetrotters family. Over the course of the week, we not only got to know lot of new techniques & principles, but made new friends, added lot of amazing memories to our book of life and made plans about future BJJ adventures. If had to some it up in a phrase: Rock and roll :-) Hope to see you all next time."
– Ben, Germany
"I attended the Beach Camp as a blue belt and I didn't find there was any part of the camp that was beyond me. Christian's teaching style is very accessible and the vibe at the camp is similar to my club, with a focus on learning rather than winning. The food is excellent, the vibe was great, the location is amazing and I had some of the best naps I've ever taken in my life. If you're a lower belt, get on the Globetrotters thing now, before the world of corporate Jiu Jitsu can corrupt your fragile soul. "
– Andrew, Australia
"I had a great time at the Summer Camp. I learned a lot from the instructors and it was great having the opportunity to roll with a lot of higher belts from different gyms."
– Patrick, Switzerland
"From the initial communication to the final good byes the camp was not only memorable but perfect and professional in every way. The instructors were diverse and world class. Every seminar I learned at least one thing that was pure gold. The students were beginner to black belt and age 12-63. All brought their unique perspectives and skill sets to share with everyone. I learned an incredible amount from rolling and having other students trouble-shoot some holes in my game. I can not give BJJ Globetrotter Camp USA camp any higher recommendation! This is a must experience, experience. Christian has created a fantastic community and his camp exceeded all my expectations. I look forward to your return and hope to be fortunate to attend, and oh yes this guy knows his Jits!"
– Tom, Canada
"Great location and facility; more BJJ than a human body can handle; a really good mix of people and abilities; "organised fun" that's actually fun; party night; good food; and the list goes on. But, what really sets the camps apart is that Christian has clearly put a lot of thought and effort into creating a relaxed and inclusive atmosphere, which makes everyone feel welcome on and off the mats. When you combine this with world-class, approachable instructors, the whole thing is just awesome. Summary: This is a "must do" experience for any BJJ enthusiast. I had a fucking great time. See you at the next one."
– Rob, United Kingdom
"Just returned from my 2nd Summer Camp in Leuven along with 6 teammates from UTC Blackpool & have to say I enjoyed it even more than the first camp last year. The level of tuition and coaching on offer was incredible, with high level Wrestling, Judo and MMA coaches sharing their knowledge alongside the world class BJJ instructors. It was an absolute honour to attend Chris Hauters sessions. I have honestly never learned so much in such a short period of time, made so many new friends and fully enjoyed the Jiu Jitsu lifestyle. I would highly recommend these camps to anyone that is even contemplating attending one, fantastic facilities, great training partners, and of course, Vara. Thank you for another awesome camp, every instructor was amazing and Daniels footlock class was a game changer. Your string theory is already being put into practice and makes so much sense, one of those things we did without thinking but to put it into a drill is awesome. Thanks again Christian, fantastic week yet again!"
– Scott, United Kingdom
"This years camp was the first camp for me, but it certainly won't be the last! I had an awesome time with people who all have the same passion as I do (drinking and Jiu jitsu) ;) . The classes at the camp were top notch: Really concept based and a massive variety of instructors. What really made the camp interesting though was meeting people from all over the world and getting to know them. In the end we are all just a bunch of Jiu Jitsu hippies. I will be coming back next year that's for sure."
– Alex, Germany
"Globetrotters was a very refreshing experience. From the moment we got to Leuven, anytime before or during the camp if you bumped into some one wearing a BJJ OR WRESTLING shirt a greeting was heard and always with enthusiasm! The camp was great!! My favorite part was being able to roll with different people, all different levels, and the main purpose was to have a friend roll while learning from each other. The major difference I felt was there was no egos; even the black belts rolled with everyone and gave a lot of tips! There was a great deal of planning and consideration for this camp. We've made friendships with people from all over the world and its been amazing. Can't wait till next time! Thank you Chris for creating this platform!"
– Eva, United States
"The Camp in Sardinia was my first Globetrotters Camp and I wasn't sure what to expect, but it was better than I could have imagined and now I'm totally hooked. Where to start? The food was amazing, the super friendly staff prepared us fresh Italian food daily, the location of the house with a view over the ocean could not have been better and we basically had the beach to ourselves. Training in the morning and evening on the outdoor mat space provided something for every level and the instructors appeared to enjoy teaching, which made it fun to attend. But the most amazing part was to meet people from all over the world who share the same idea of ego and politics free BJJ and everyone seemed to be genuinely interested to get to know each other, enjoy the time together and to create new friendships"
– Anne, Germany
"Having never travelled alone before, I was beyond nervous and my anxiety was through the roof. I didn't know what to expect from the other globetrotters or the classes. It being my first camp and being a white-belt I was naturally extremely nervous and bombarded Christian with dozens of questions via e-mail. The environment of the camp quickly became clear to me, laid-back, you could train with who you wanted and as much as you wanted or as little as you wanted. Prior to my experience with the BJJ Globetrotters, I had only ever trained within my home gym. It was a phenomenal experience getting the opportunity to learn half-way across the world with so many different BJJ practitioners. I've learned so many different techniques and variations of techniques, some of which I've begun incorporating into my game. Outside of training, the globetrotters were not only extremely friendly but also super welcoming. Everyone went out of their way to ensure my experience was not only enjoyable but also safe…despite my drunkard adventures involving double fisting long island iced teas, I got home overnight…almost"
– Fezzy, Canada
"The BJJ Globetrotters Winter Camp was a blast. Located right next to some of the best ski resorts in Austria, there was everything you needed at one place. Huge matspace, food, great accommodation and of course skiing. Regardless if you are skiing expert or total beginner, being on skies for the first time, this was a great place. Like always we had top instructors and heaps of awesome and friendly people from around the world you get along with immediately. I made many new friends and it was just the right mix of skiing, BJJ training and some party. Looking forward to the next camp."
– Hannes, Germany
"The camp was great, and feel really blessed top have been a part of it. The people we meet were friendly and never felt uneasy. I was nervous before the camp but the atmosphere was great."
– Taherul Khan, United Kingdom
"I've been in a bit of a rut with my Jiu Jitsu for months now. Things were off in my game, mentally and physically. I just wasn't enjoying it as much as before. At the camp, I fell in love with Jiu Jitsu again. It was great having all the instructors with their different styles of teaching and little pearls of wisdom. It was great rolling with lots of different people with such different games – thanks everyone for the ass kickings and little tips you passed on! And finally it was just awesome to be around people who love Jiu Jitsu, 24/7. My game has kicked on a whole new level and it's really cool to see a lot of the things we were shown popping up during rolling."
– Dom, United Kingdom
"The camp was awe inspiring, as a Jiu Jitsu rookie, attending a camp with several notabilities, you can get a bit apprehensive. But being at the Summer camp, made one feel right at home, even among extremely talented, enthusiastic BJJ people. I would warmly recommend the camp for everybody , who wants to train Jiu Jitsu, have a good time, and make new friends."
– Christian, Denmark
"If you like BJJ and we know you do; The summer camp is a must! It offers good vibes, a great atmosphere, superb techniques and fantastic athletes. And, eehhm, the beer in Denmark is very cheap!"
– Simen, Norway
"I recommend this camp to anyone that believes in the Jiu Jitsu lifestyle, of fun times with great people."
– Joey, United States
"Reading Christians book, I was only expecting good things from the Globetrotters Summer Camp. Well, I was truly blown away by the whole experience! I ended up booking the fall camp whilst still being in the Summer Camp. If you are serious about your Jiu Jitsu, you need to come to this camp once in your life."
– Robert, United Kingdom
"I didn't know what to expect from the Heidelberg camp, but I was sure there was going to be a lot of training and a lot to learn. What I honestly didn't expect was to get to know so many incredibly nice people of which some I could barely let go after that week. TL;DR: blood, sweat, party and sleep deprivation. 10/10 would do it again."
– Frank, Germany
"The Zencamp 2017 was my first BJJ-Globetrotters Camp and I was not sure what to expect. However, what I experienced there, is very difficult to describe with a few words. The atmosphere and vibe of these 5 days were just amazing and breathtaking, both the infrastructure and the training really gave me an excellent opportunity to leave my daily life aside and focus on something completely different. Not only was I able to learn tons of new stuff and make new friends, but came back with my batteries completely recharged. In case you have any doubts to go to another Zen Camp, don't doubt just go ! You will not regret it."
– Daniel, Sweden
"This camp was absolutely amazing! It was pretty hard to find though, but the location was wonderful. We were driving through fields with cattle corn and so on and suddenly this big japanese village shows up, in the middle of nowhere in Poland! The instructors and everyone were so relaxed, there was so much Zen in this camp. After I went home I got Post-Camp-Blues stage 5 or even 6. 11/10 would definitely go again!"
– Manuel, Austria
"Copenhagen was my first camp, and I must admit I was a bit nervous. Would I be physically fit enough to last through it? Would the people be nice? Would I be completely overwhelmed as a white belt? Long story short, I was having a blast. Learned a lot, met a bunch of great people, enrolled for the next camp two weeks after I got home."