Information about COVID-19 and Caribbean Island Camp 2021
The camp in St. Barth is fully planned to go ahead and tickets are still available!
All nationalities can travel to St. Barth
A medical certificate is required to enter the Island as well as a second test on the 6th day
We do daily temperature checks on participants and locals at camp
Should you be unable to participate in a camp due to the virus, you will be offered a refund or voucher for a future camp.
If you have any questions, please don't hesitate to contact us on customerservice@bjjglobetrotters.com or Facebook Messenger.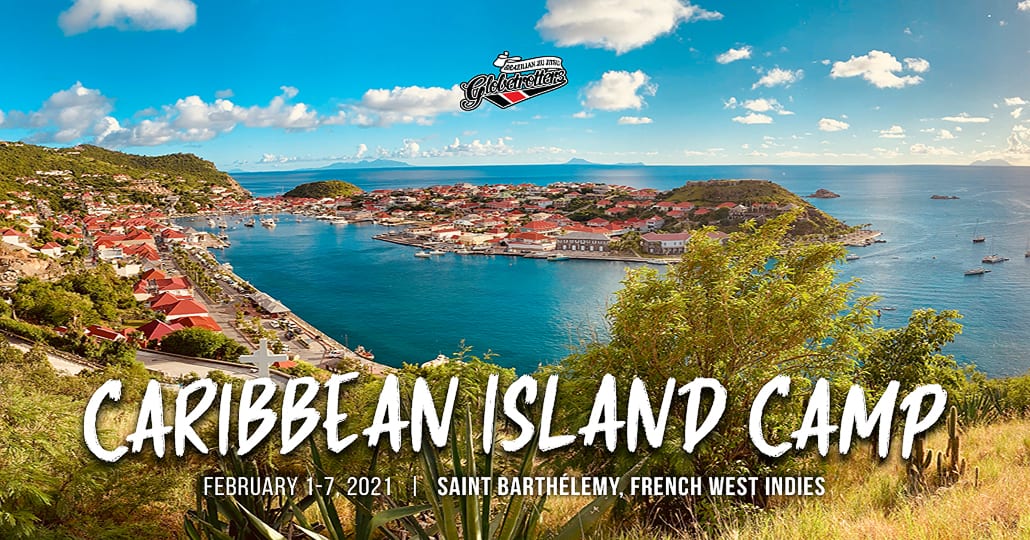 * February 1-7, 2021 in Saint Barthélemy *
* Easily reachable from United States and Europe *
* Seven-day Brazilian Jiu Jitsu training camp *
* Six nights central accommodation *
* An affordable chance to visit exclusive celebrity island *
* Dinner in new local restaurant every evening *
* Daily surf lessons and board rental *
* Catamaran boat trip *
* Fresh bread from local bakery every morning *
* Laundry service *
* Stay extra nights at affordable rate *
* Minivans and cars available for exploring the island *
* Some of the world's best beaches *
---
WELCOME
Come run away from the cold winter together with us! The tiny island of Saint Barthélemy in the Caribbean used to be a hideout for pirates before Sweden and France invaded. Today it's usually off-limits for anyone but Hollywood celebrities and the super rich, anchoring the world's biggest yachts and staying in ultra-expensive luxury hotels.
Working closely with the local St. Barth Jiu Jitsu club we will be hosting yet another high end Jiu Jitsu camp on the island! A full week of training, surfing, exploring, beaches and sailing that you don't wanna miss.
Hope to see you there!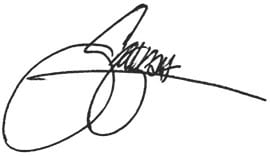 ---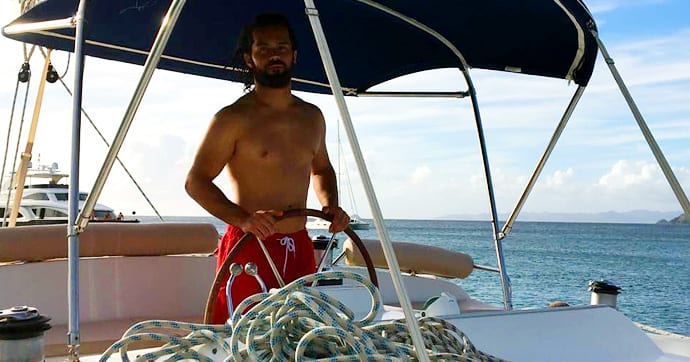 "I really did not know what to expect when I signed up for this camp. I went in with zero expectations and an open mind. It was truly one of the best life and Jiu-Jitsu experiences, living in an exotic island and training with top notch level individuals. Christian put a lot of effort into putting this camp together, everything was taken care of that you can think of and it was really relaxing. Everything about Saint Barthélemy was beautiful; the many beaches, the hiking trails, training BJJ outside between the mountains, riding quads across the island, sailing trip on a catamaran just to name a few. You will not want to go home! I arrived by myself but left with 30+ new friends from across the world. I can't wait to visit another camp, do yourself a favor and join the Globetrotters community!"
– Marlon, United States
---
SAINT BARTHÉLEMY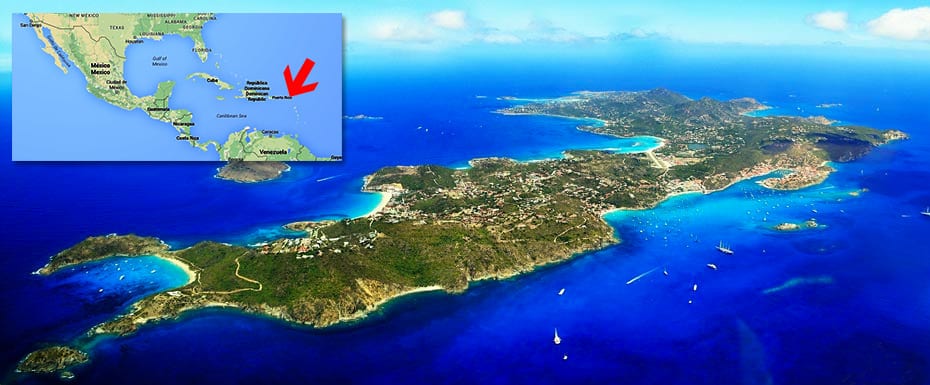 Saint Barthélemy (also called St. Barth or St. Barts) is a small island east of Puerto Rico with a population of just 9,000 people. It's known for being a celebrity get-away, and the town harbor is always full of billionaire yachts. There are 14 beautiful beaches around the island, all reachable with a short drive and in some cases a little hike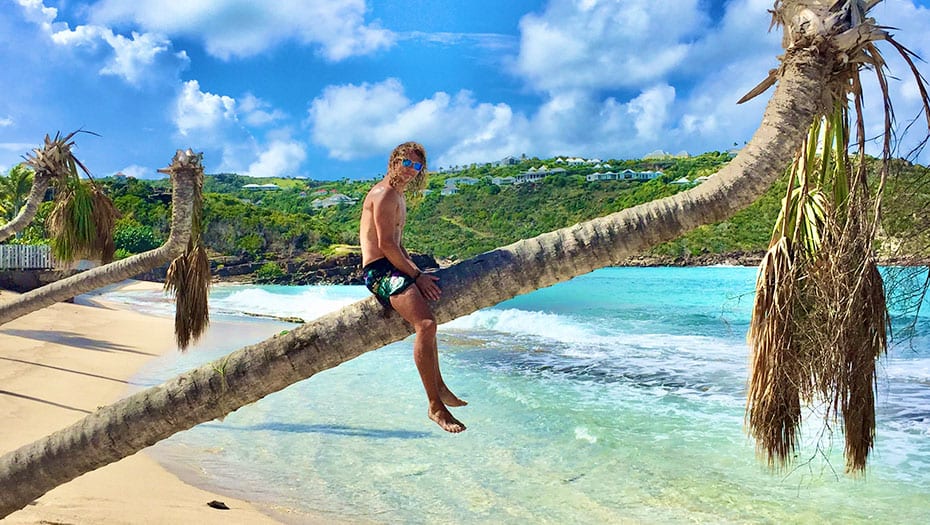 St. Barth has a small community of BJJ enthusiasts which has been working hard to progress in the sport, despite being so isolated. The academy is spacious and located near the airport, supermarkets, and one of the best beaches on the island. One of the members has a garage with mats on top of a hill with an amazing view, often hosting legendary no-gi open mat sessions in the business hour lunch breaks.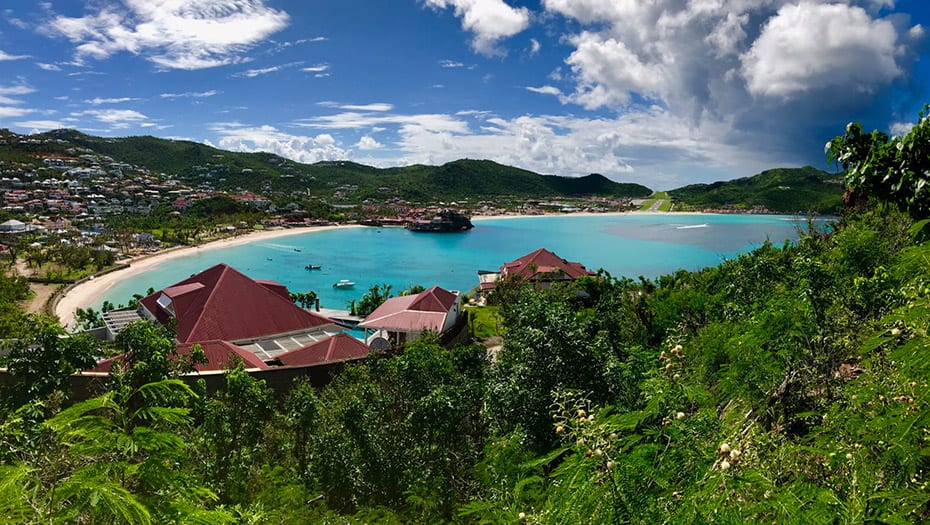 ---
HOW TO GET THERE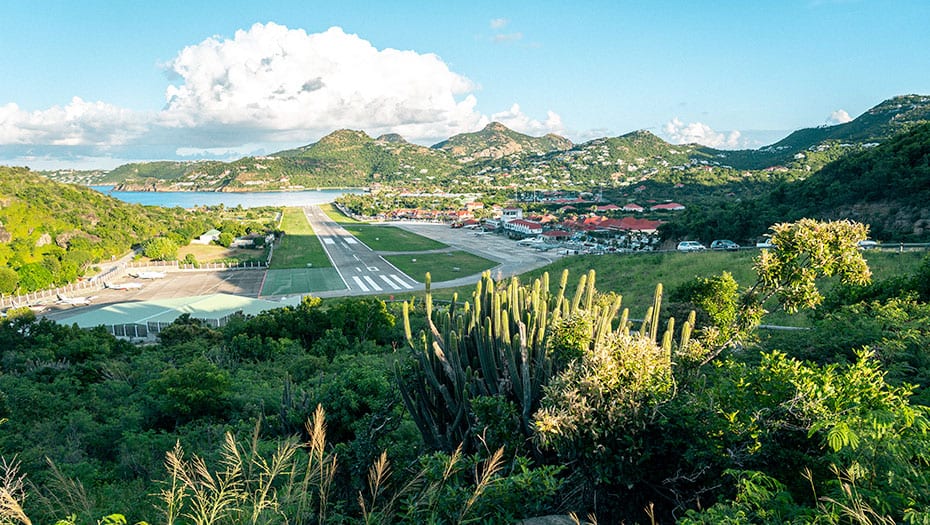 There are many ways to get to St. Barth, but the easiest is to fly to the neighboring island of Saint Martin (SXM). There are direct connections there from many major airports in the United States, as well as Europe (KLM/Tui from Amsterdam or Air France from Paris etc.). From there, you can either take a small propeller airplane for ten minutes (book directly with Winair or Saint Barth Commuter) or catch a ferry (40 minutes). We'll pick you up when you arrive!
Be careful using flight search engines to look for flights all the way to Saint Barth! They'll usually only find super expensive tickets. Just get to Saint Martin and the rest is easy :)

---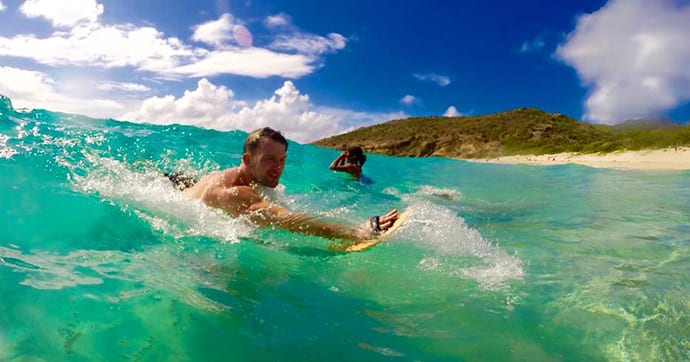 "The Caribbean Island Camp turned out to be a game changer for me. Strong fighters and coaches from all over the world, new training ideas and perspectives, positive people each with their own inspiring take on the BJJ lifestyle. I am absolutely taken away by this experience, and I'm way too overwhelmed by it all to understand exactly what all this translates into. But it will be something good that's for sure… Thanks Christian and all you guys that made this special. Merci, Gracias, Spaziba & Danke, over and out."
– Christian, Denmark
---
ACCOMMODATION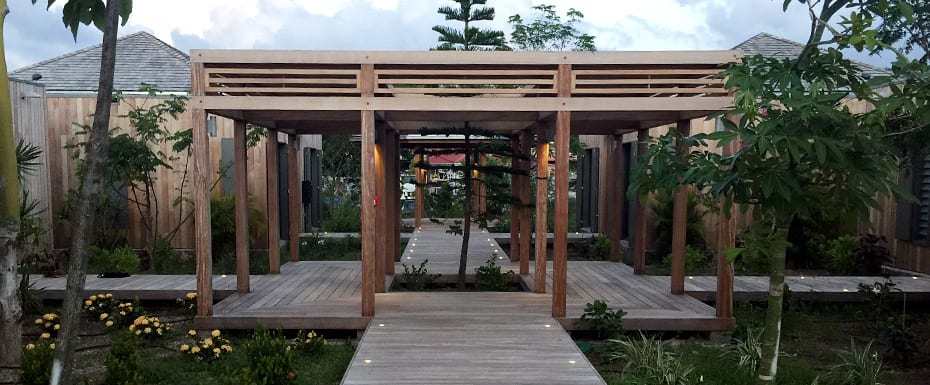 The housing for the camp was built in December 2014, so it's basically brand new. It's simple hostel-style accommodation, with most rooms having bunk beds for four people. There are also a handful of shared double rooms with twin- and queen size beds available for early signups. All rooms have shared bathrooms and showers.
There's a common area for hanging out, eating etc., and we also have a small kitchen and refrigerator for simple cooking. Within walking distance is the beach, small shops, the main supermarket of the island, and the airport.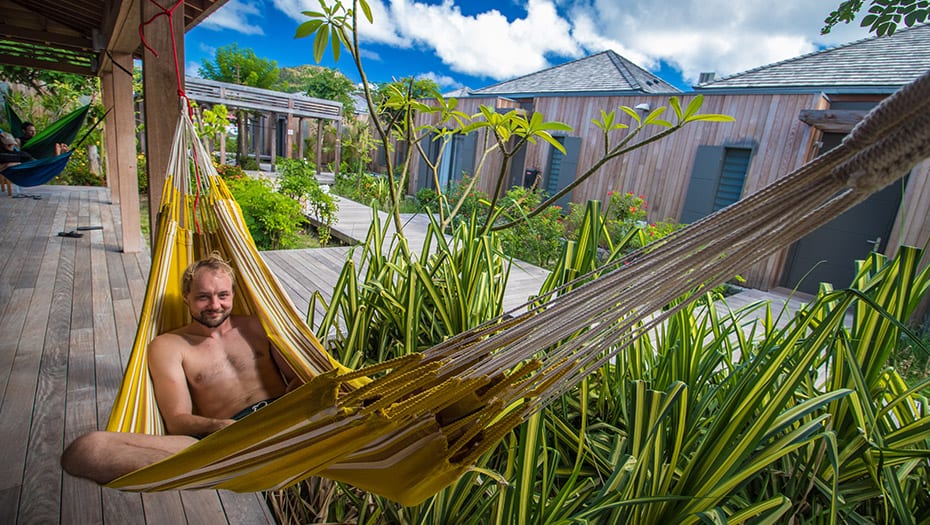 You also have the option of staying extra nights before or after the camp at a very affordable rate. You can stay up to two weeks total at the dorms (including the camp). Hang around with us for some extra beach time and training; you're most welcome!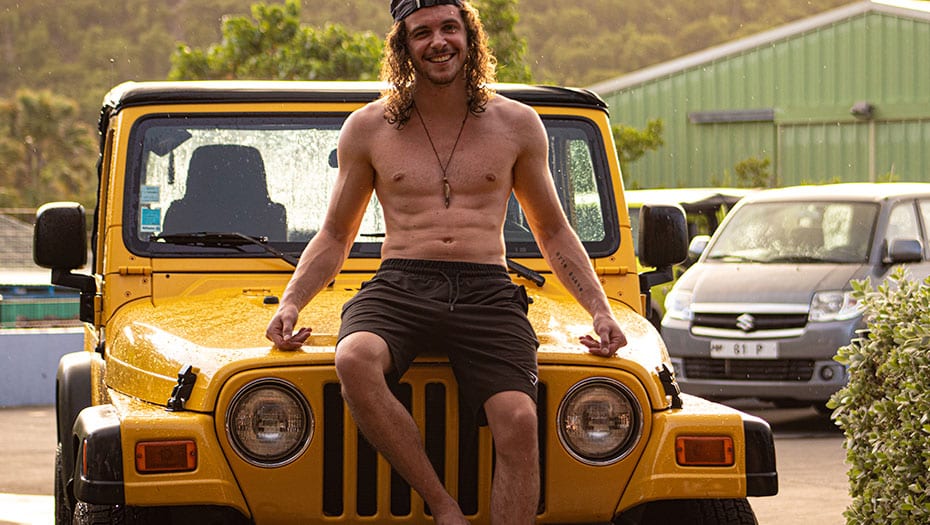 ---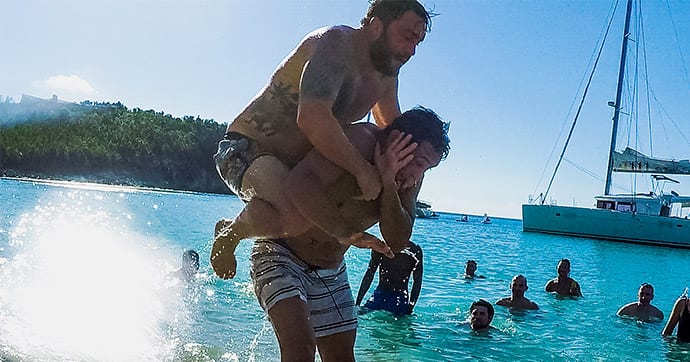 "The Caribbean island camp 2017 was a treat and a beautiful adventure. Christian and the Globetrotters Crew make everything about this camp special. The fact that only a small group of jujitsu Warriors comes to the island, means you feel immediately ike being part of a great family. Boat tours, surfing and candle light dinners on the beach, made this experience fantastic beyond everything Jiu Jitsu."
– Dhani, Austria
---
BRAZILIAN JIU JITSU TRAINING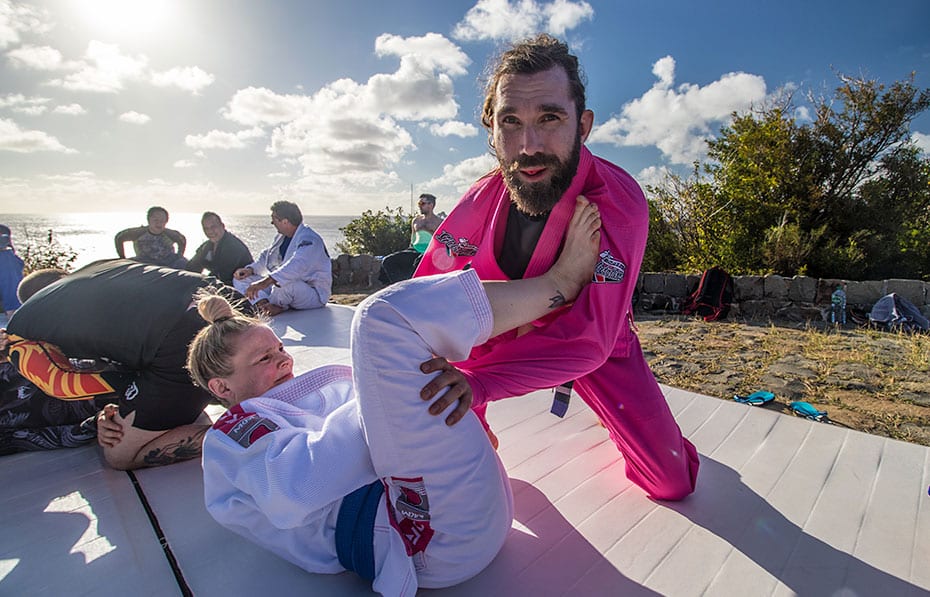 The academy is only a two-minute walk from the house. We'll have classes during the day and in the evening (both gi and no-gi), and there'll be plenty of opportunity for open mat training as well. All levels are welcome to join in, and we'll make sure that everyone will get personal attention and come home with an improved game.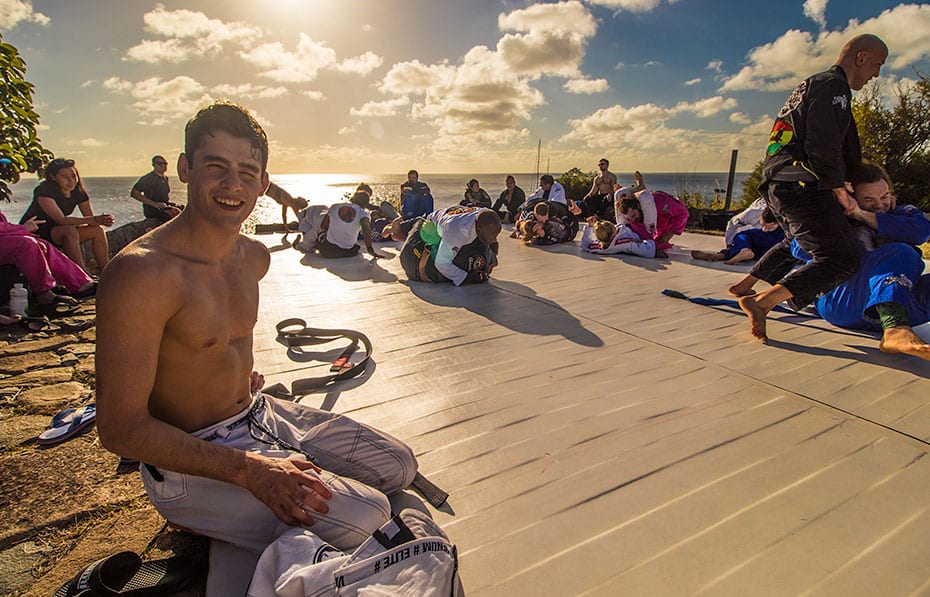 BJJ Globetrotters camps are known for being full of friendly people from all over the world, who enjoy good training in a fun, relaxed and open-minded environment with a big emphasis on everyone being equal, both on and off the mats. White belts are real people too!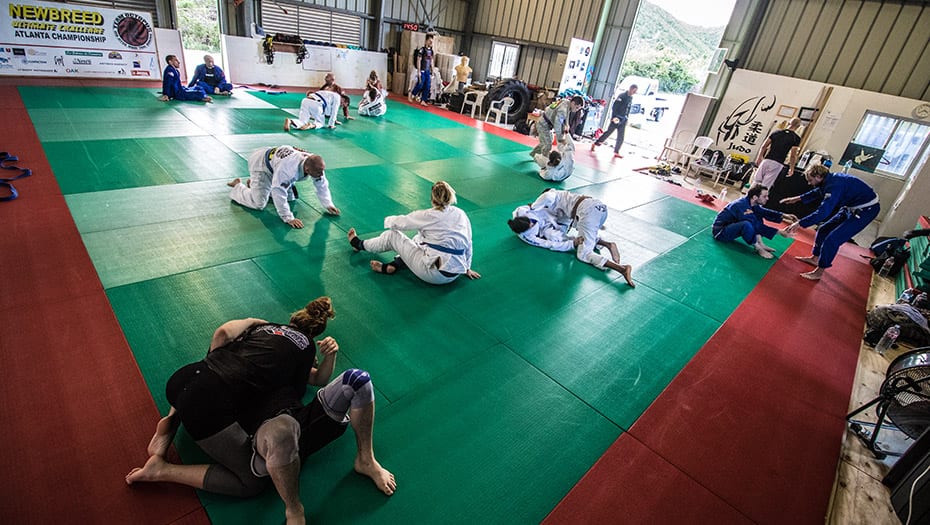 ---
OUTDOOR OPEN MAT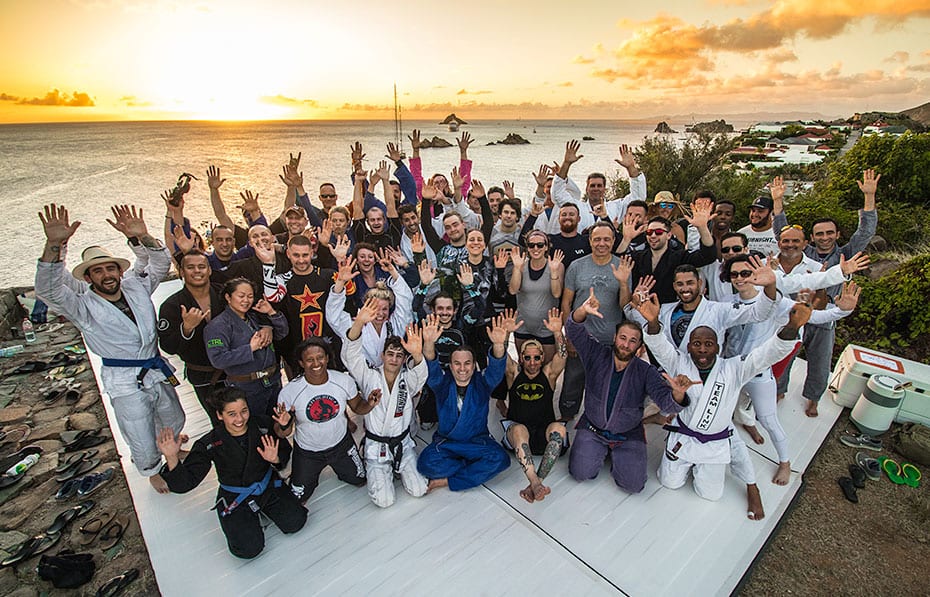 If the weather allows it, we'll set up an outdoor open mat with snacks and drinks on the edge of a cliff for the first day of the camp. Power double legs not recommended!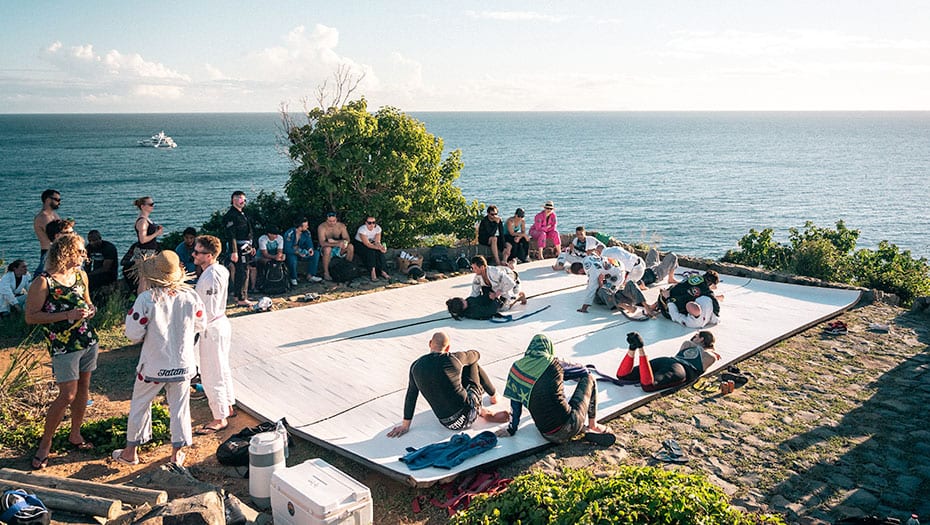 ---
BEACH TRIPS AND HIKES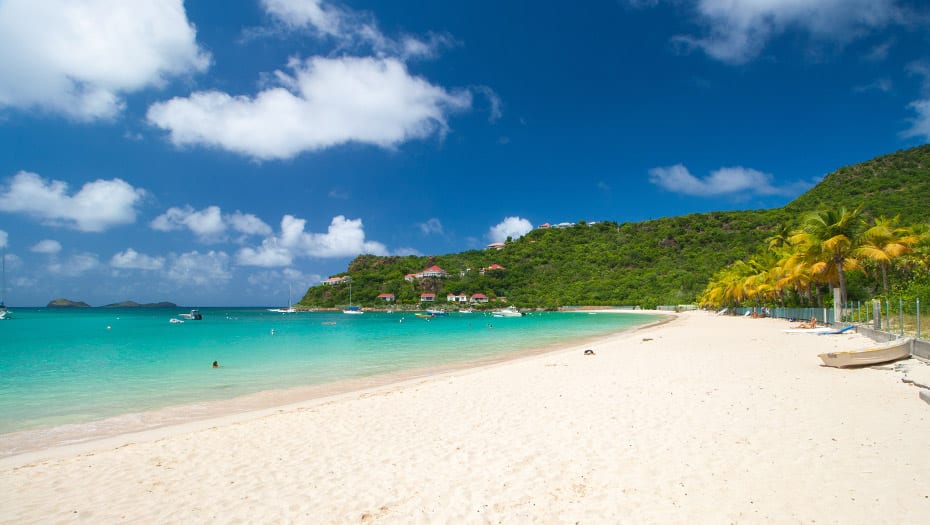 The island's coastline is covered with one amazingly beautiful beach after the other. We're taking time out of the schedule several days a week to drive you to the very best of them. We'll spend a few hours on the beach where you can swim, snorkel, have lunch, or whatever you feel like, before we head back to the gym for more training.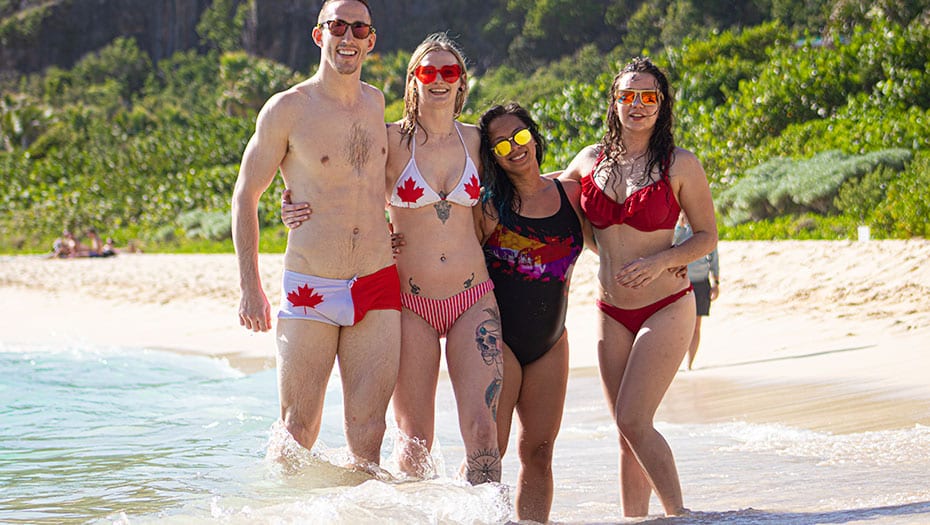 There are also plenty of great hiking trails, often difficult to find, but we'll show you the way. With our extensive local knowledge of every corner of the island, we'll make sure you get to see all the amazing views, unspoiled landscapes, and secluded, natural pools where you can take an afternoon swim.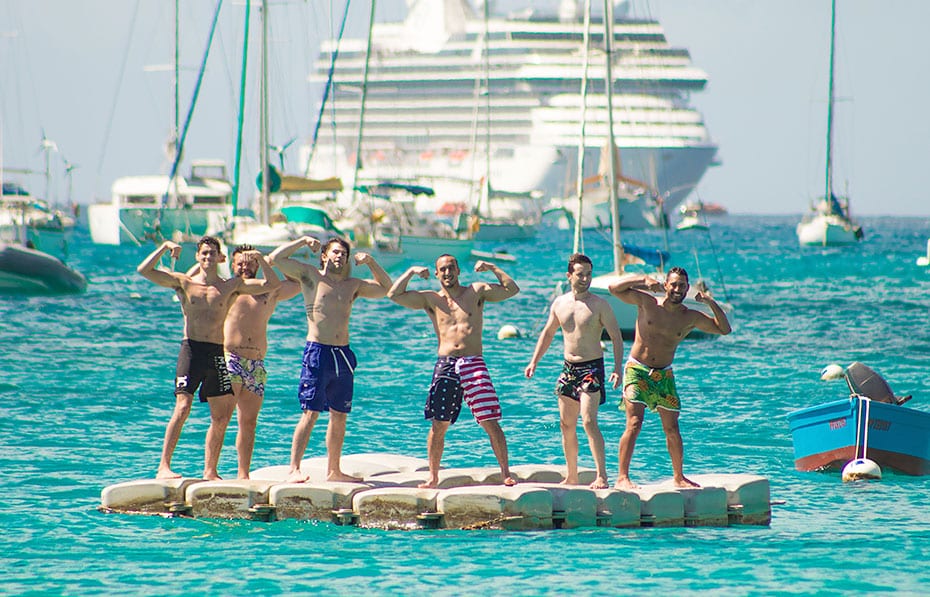 ---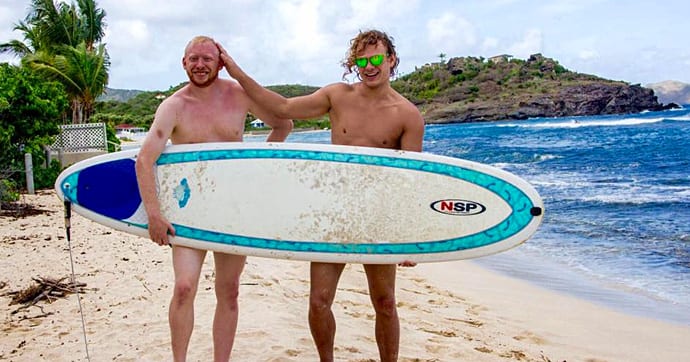 "Having never done a Globetrotters camp before, I wasn't sure exactly what to expect going into it. I thought it was going to be seminar based learning with sun, but what I found was so much more. People from all over the world came and friendships were formed as we trained, surfed, explored, visited beaches, explored cultures, ate, drank and trained some more. I was humbled by everyone's passion for Brazilian Jiu Jitsu and their desire to help each other for on and off the mat we were all equals. I believe everyone who came left with a magical experience that is hard to describe and will be hard to beat, but I'm willing to try as I look forward to returning next year."
– Karl, United States
---
DAILY SURF LESSONS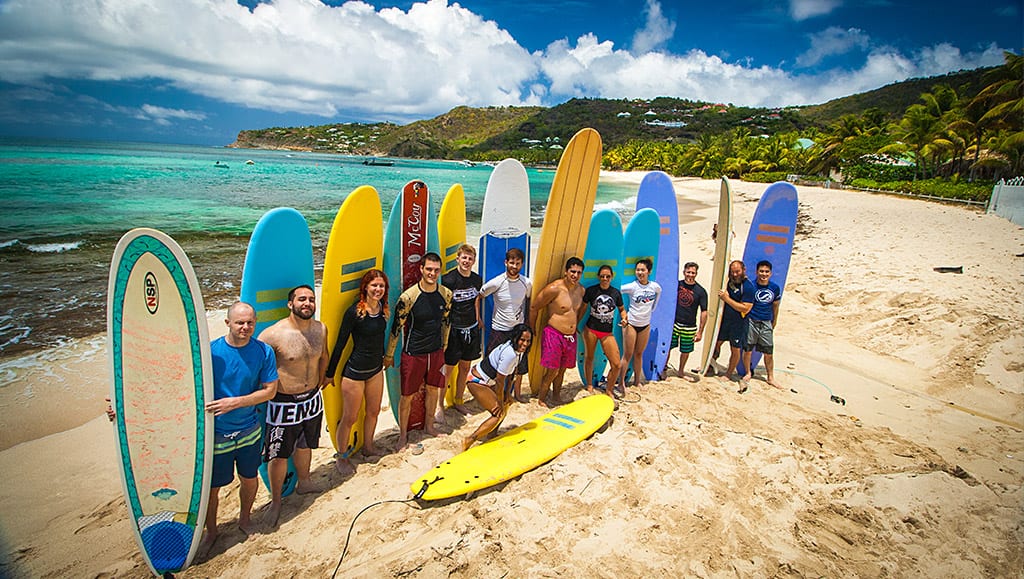 During the week, you'll have the opportunity to do a few surf lessons at the beach near the house. We'll be looking closely at the surf reports and usually go out early every morning when the wind is low, water calm, and the waves just right. The surf spot we go to is a reef break that's very easy for beginners but also has challenging areas for more experienced people. There are very few other people in the water with us, so there'll no fighting for the waves.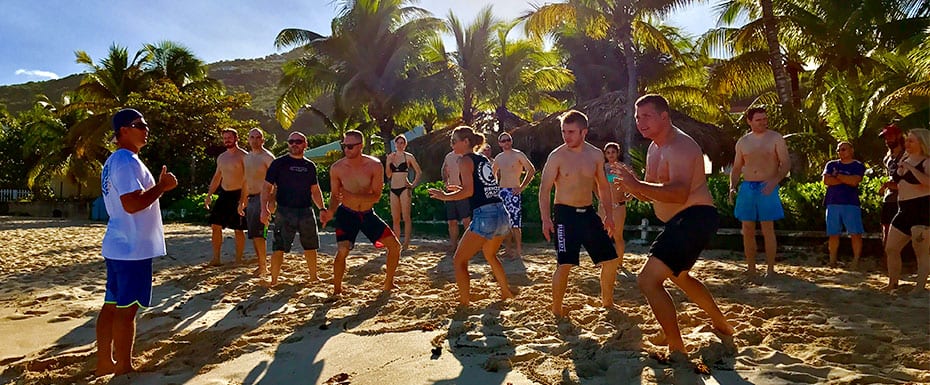 We're booking the best surf instructors on the island for this camp, and renting enough boards of all sizes for everyone to use. You're gonna have to get out of bed early, but as soon as you sit out in the perfectly clear, warm water in the morning sun, looking at the picture perfect beach and Caribbean Island in front of you, you'll understand why.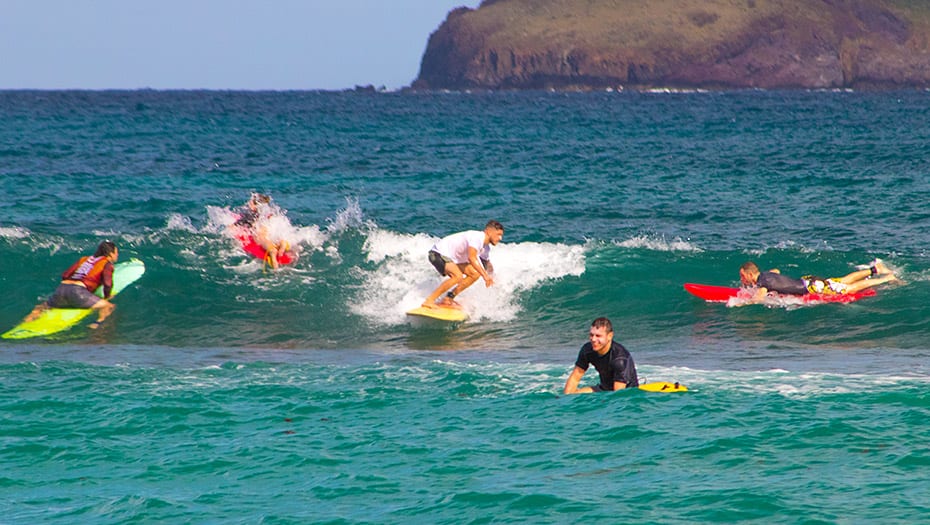 With the expert guidance of our local instructors, you'll quickly learn the basics and manage to stand up and ride the waves before the week is over. On the last day, we'll host a friendly surf competition where you can try to win the legendary Golden Croissant in the categories Best Wave, Best Crash, Best Trick, and Best Costume.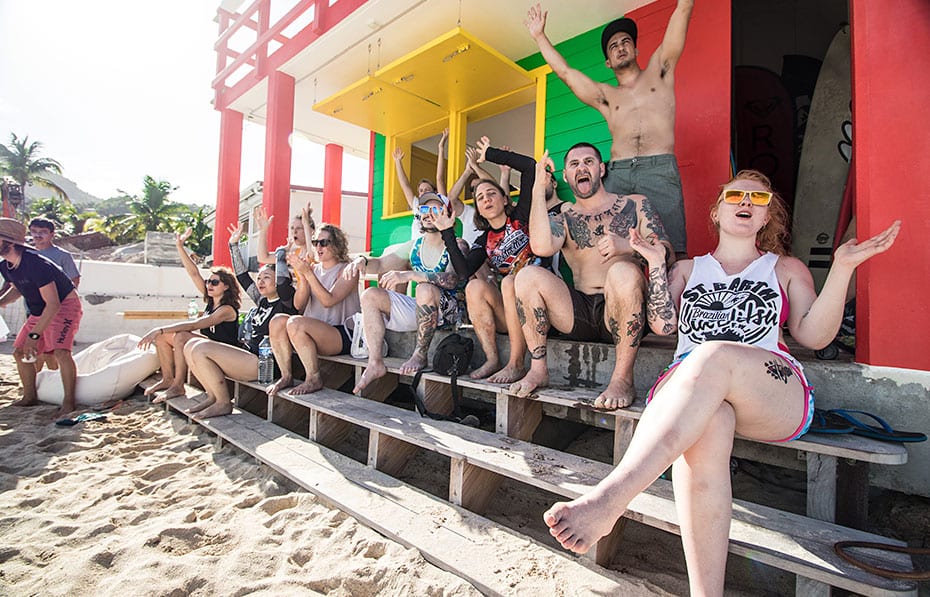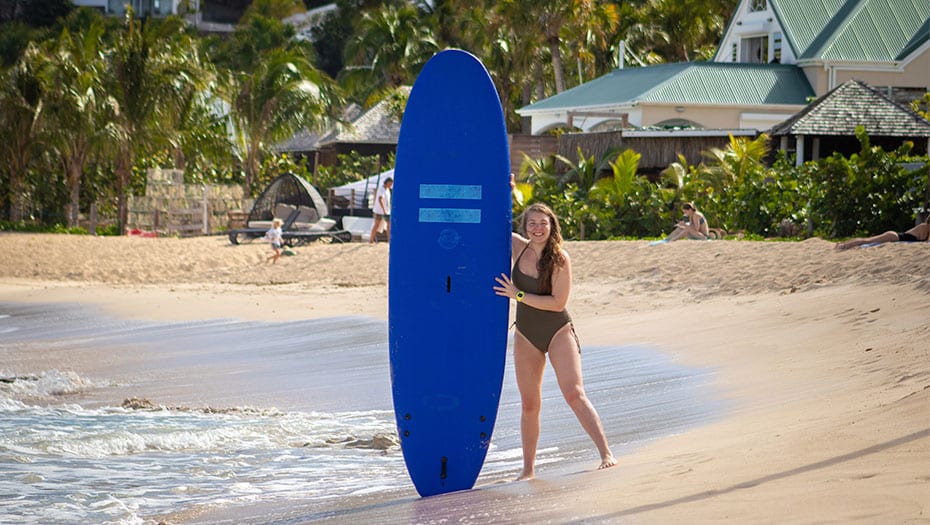 ---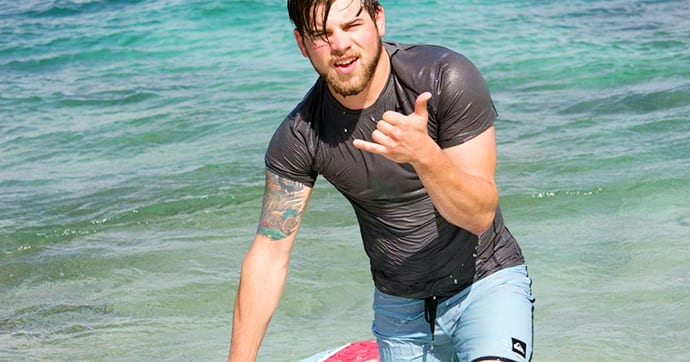 "Sitting at the airport in Miami waiting for my flight to board shortly, and my head is filled with the memories of experiences this past week, on and off the mat. I can't express in words how amazing it was to share time with all of you. This has been the best time of my life and I look forward to meeting again somewhere to continue the friendships we've made. Christian Graugart, you know how to change lives."
– Vincent, United States
---
CATAMARAN BOAT TRIP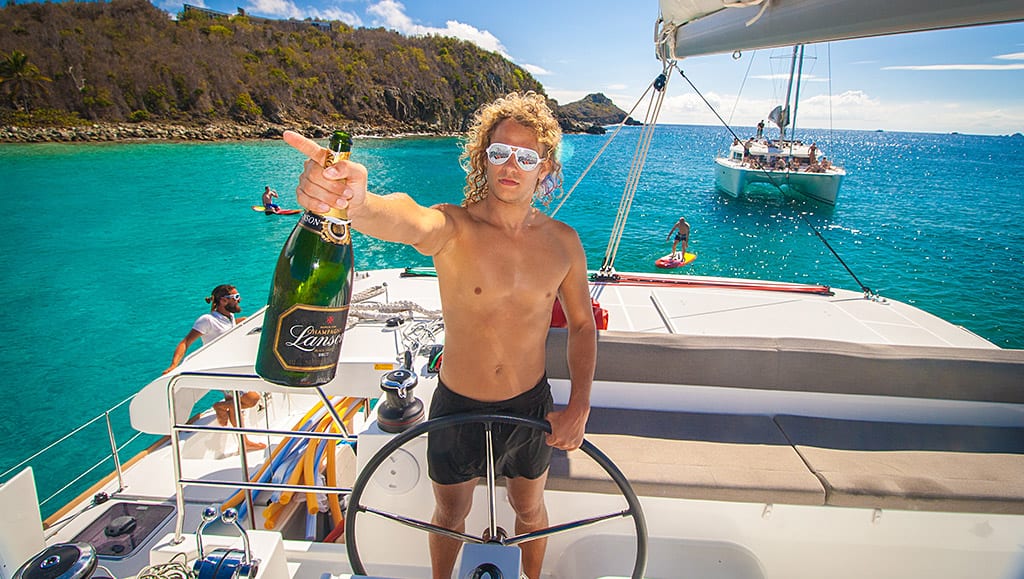 When we get to Friday, and everyone's been surfing and training all week, we need a little break. So we'll be renting two or three large, luxurious catamaran boats and taking everyone on a boat trip from around noon until evening.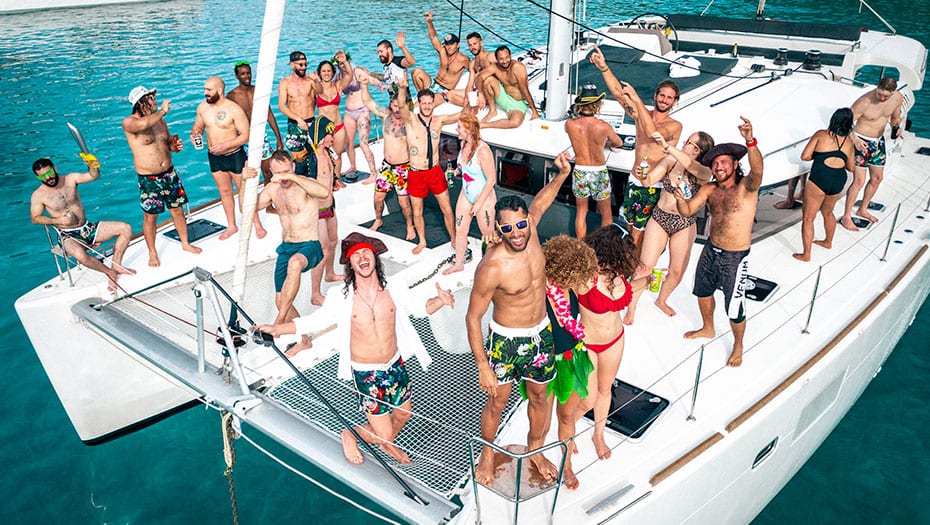 We'll stock the boats with drinks and food, then set sail to go around the island to a secluded beach that's only reachable by the water or hiking.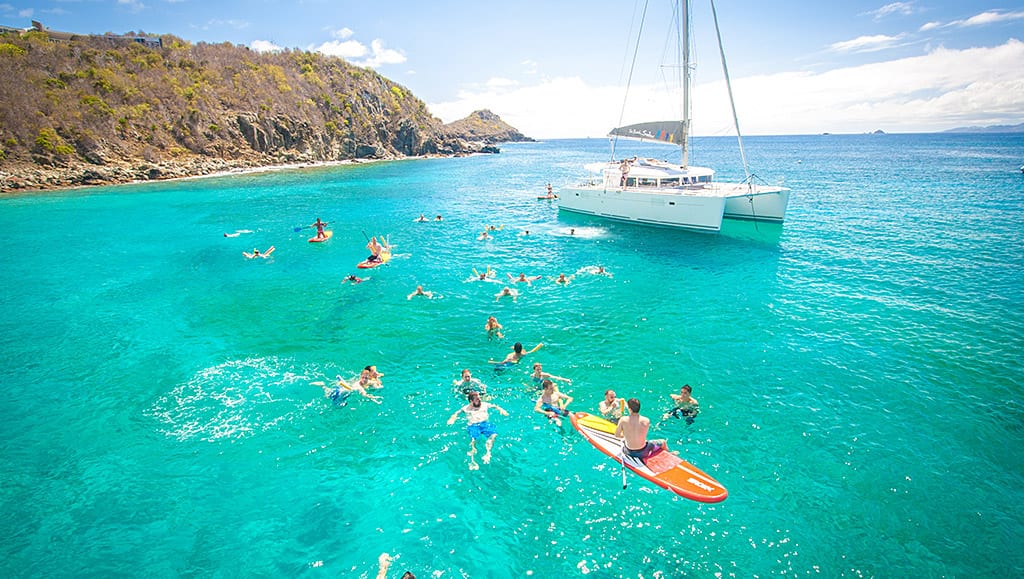 The boats are equipped with everything you can imagine, and we'll have plenty of toys to play with in the water. Paddle boards, flotation devices, snorkle gear, you name it. We'll be hanging out at the cove for a few hours and people can go swimming or exploring as they like.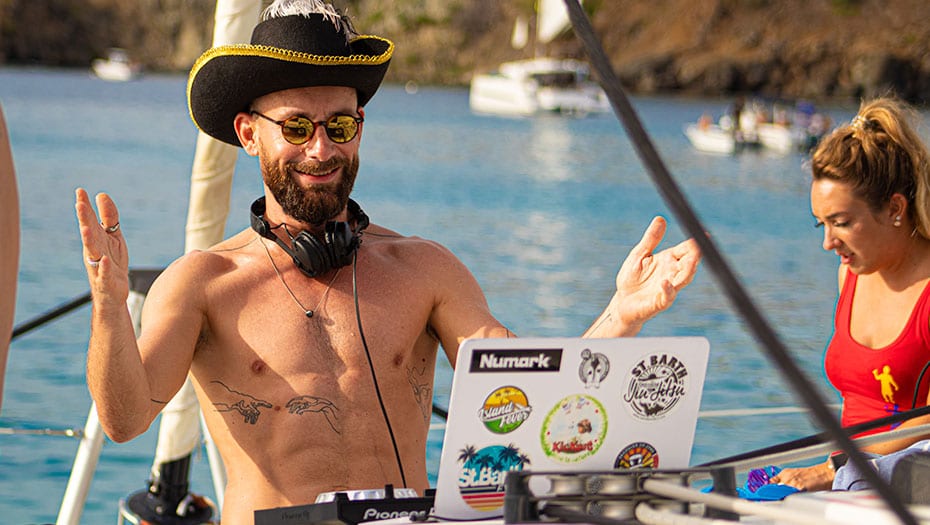 When we're back on land again in the evening, we'll go have dinner and ensure everyone is well rested for the last bit of training.

---
EVENING DINNERS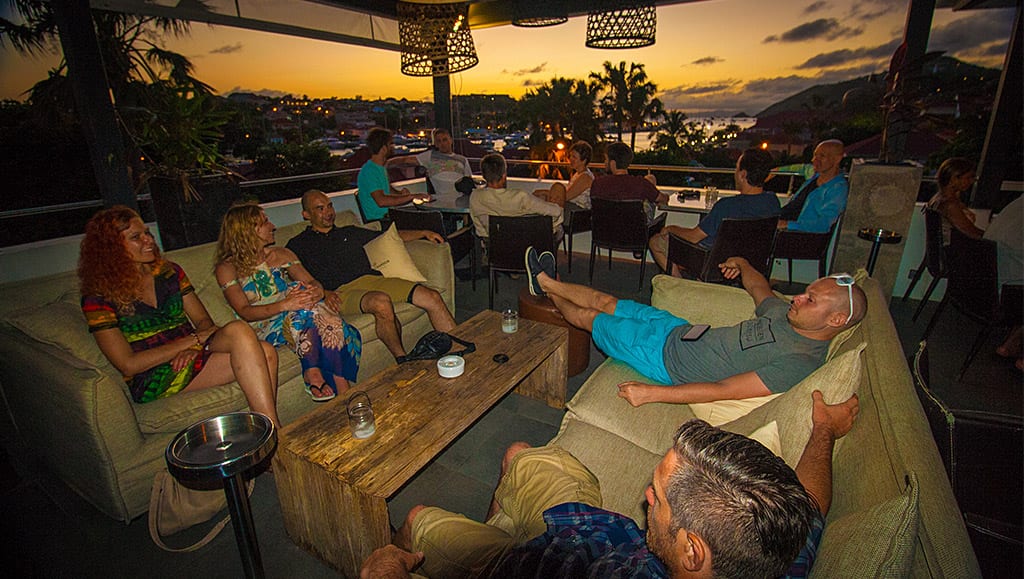 After the last training session of the day, there'll be time to shower and get changed before we head out to visit a restaurant on the island. We'll be visiting different places so you can get a taste of all the different cuisines on the island. Food and a drink here is included in your camp ticket.
We might even set up a dinner on the beach with live music one of the evenings! (subject to availability of musician)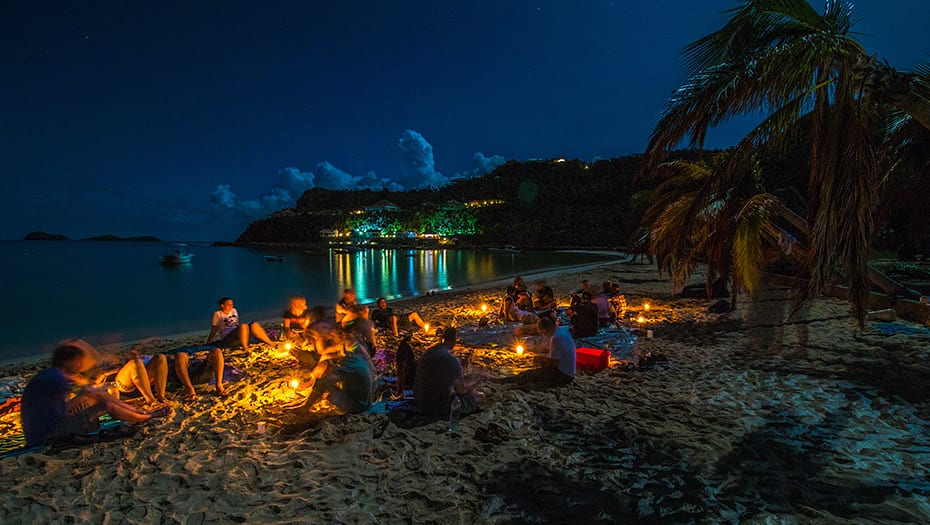 ---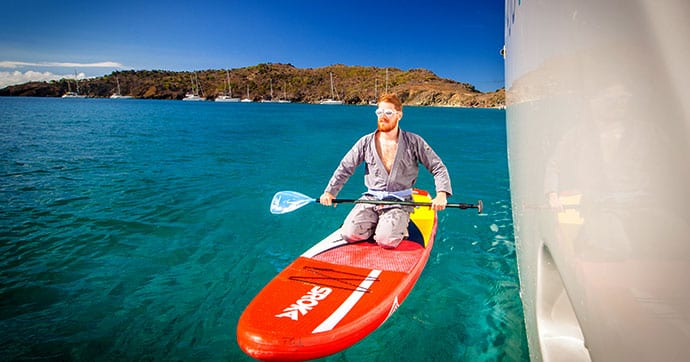 "Have you ever wondered if the pirate life is for you? Going to a small paradise island in the Caribbean where you get the chance to sail the sea, life like a king and do Pirate Jitsu (it's a real thing). Then I can 100% recommend the Caribbean camp. From day one that I arrived all I did was meet good people, have a good time and get some very good training in. I will never forget the day when we went out for a boat trip and stopped at an exotic beach where you could swim, tan and enjoy life to the fullest. It was one of my favorite experience in life. So create the opportunity to go for it! Take the advice from a wannabe modern viking that fell in love with the pirate life."
– Sigurpall, Iceland
---
CONFIRMED INSTRUCTORS
More instructors to be announced!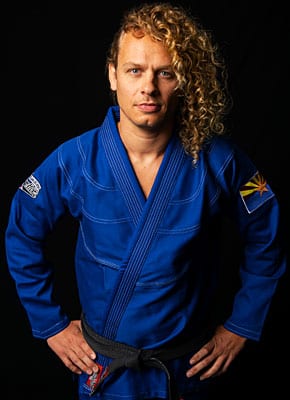 Christian Graugart

- From Saint Barthélemy, F.W.I.
- Author of The BJJ Globetrotter
- 2nd place IBJJF Europeans brown belt
- IBJJF London Open black belt champion
- Multiple x IBJJF default bronze medalist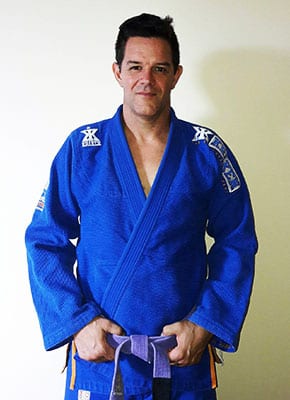 Nicolas Harmange

- From Saint Barthélemy, F.W.I.
- Judo black belt for 30+ years
- Co-founder of Judo Club Saint Barth
- Founder of Saint Barth Ju-Jitsu
- Ask for baguette recommendations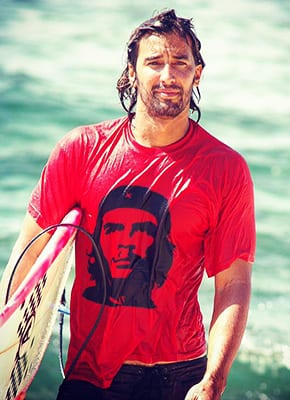 Matthieu Granier

- From Saint Barthélemy, F.W.I.
- Surfing Black Belt
- BJJ blue belt
- French Surf Fed. instructor trainer
- More chill in 5m waves than in mount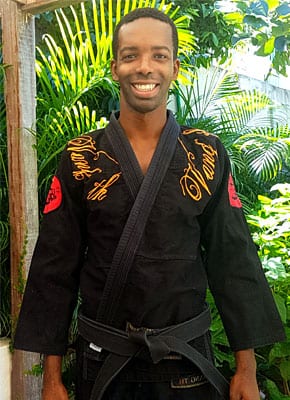 Chris Vangu

- From Saint Barth, F.W.I.
- BJJ Black belt
- Judo black belt
- Saint Barth BJJ kids' coach
- Can always find parking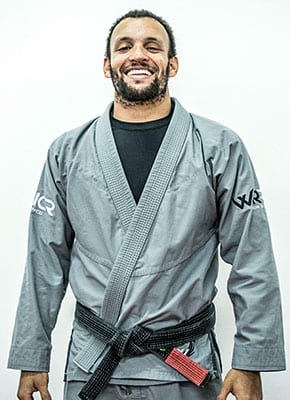 Charles Harriott

- From Florida, United States
- BJJ black belt
- Been matsurfing all of 2018
- Sometimes compete, sometimes win
- Kaohsiung Dance Battle Champion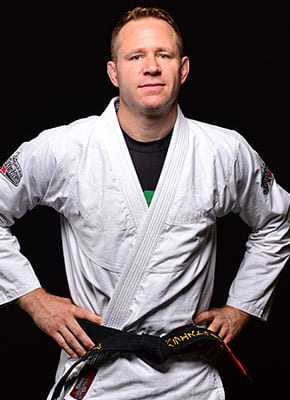 Aaron Ross

- From Florida, USA / Tokyo, Japan
- BJJ black belt
- 10+ yrs training in Paraestra, Tokyo
- Best Horse Stance '84 All Valley Karate Ch.
- International used car salesman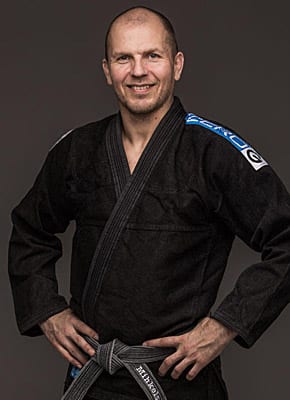 Priit Mihkelson

- From Tallinn, Estonia
- BJJ black belt
- Head coach 3D Treening, Estonia
- 2nd place Nordic Open BJJ 2016
- Once stopped drone strike w/ turtle defense



---
INSTRUCTORS' CODE OF CONDUCT
All instructors at the BJJ Globetrotters camps have agreed to:
Respect and treat everyone at the camp equally, regardless of gender, sexuality, age, belt level, and skill; on and off the mats.
Behave respectfully and with the integrity to be expected of an instructor, role model, and representative of BJJ Globetrotters; on and off the mats.
Be a team player and support their fellow instructors.
Treat neither rolling nor teaching as a competition.
---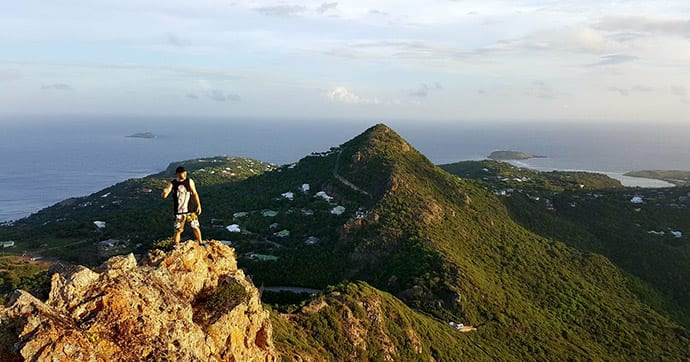 "It's a few days now that I'm back from the BJJ Globetrotters Caribbean Camp on the beautiful island of St. Barth and it still feels somehow unreal. These camps are highly addictive. After my first Camp in Leuven, Belgium earlier this year it was clear to me, I want more of this experience in my life. So I signed up for the St. Barth camp. Turned out it was one of my best decisions ever. I didn't know anybody when I arrived but felt immediately at home. It was such an awesome time, meeting new and interesting people, making new friendships – of which I'm sure many will last, starting the days with surfing, living on a paradise island and of course the BJJ training with great instructors and training partners. My personal highlights were the boat trip, Cliff jumping and hiking to some beautiful secret places. I did so much things I never did before and it was a blast. I feel my time on St. Barth did not only help to improve my Jiu Jitsu but me as a person. I really had a time of my life and I'm pretty sure I will return :-) Thank you Christian for making that possible to all of us."
– Stefan, Germany
---
OTHER ACTIVITIES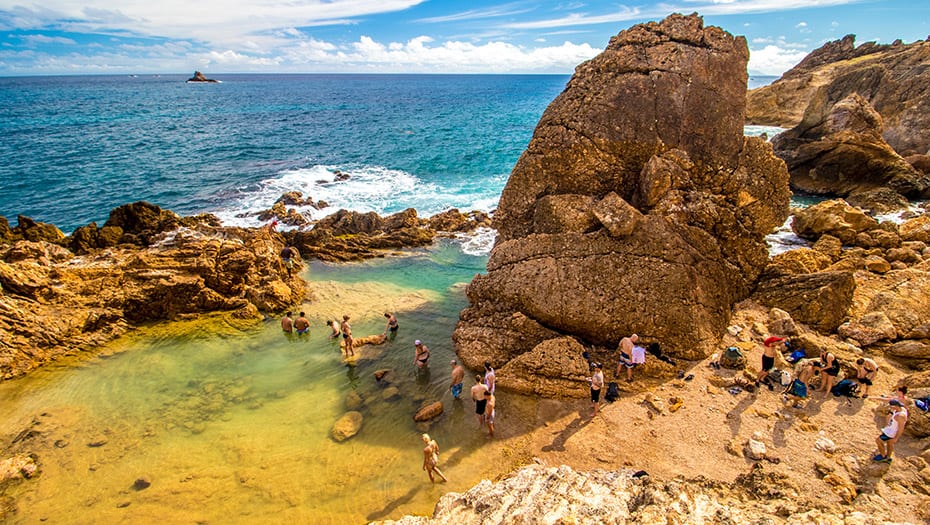 If our ambitious camp schedule is not enough for you, there are plenty of other things to do on the island.
The island has no public transport system, but we have minivans and cars available for everyone, so it is easy to get around and explore the many interesting places there. Beach trips, hiking, swimming, scuba diving, surfing, sightseeing in the old town, just jump in the van and go anytime you like.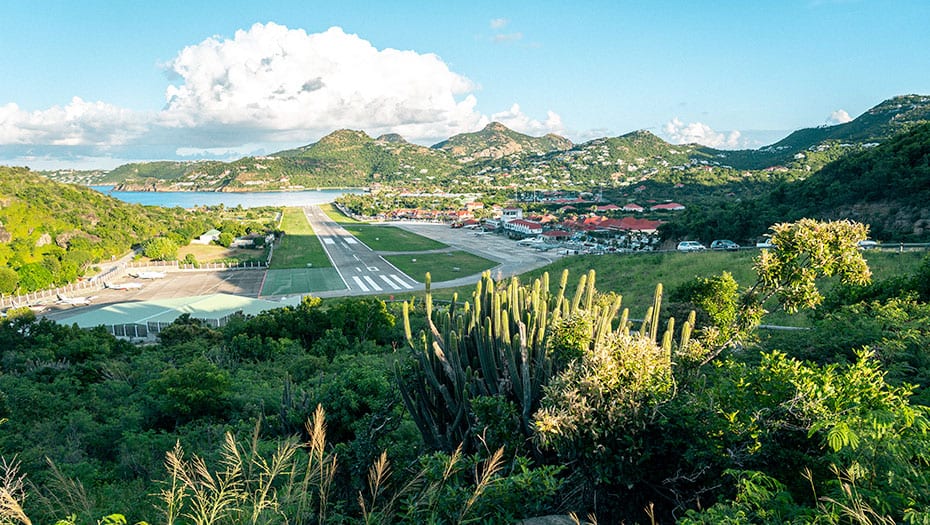 ---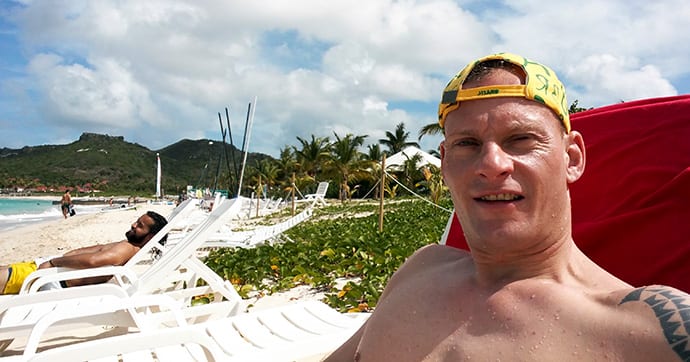 "Being back home for two days from this camp now, I´m still overwhelmed with emotions from this great experience. For sure I expected a lot about being in the Caribbean and doing what I love to do the most, but hey…this was so much more!!! I met an incredible bunch of people from all over the world like Russia, Mexico, USA, Czechoslovakia and many more and I had an absolutely amazing time with all of these guys. I never got that close with people that fast and whatever we did together, from surfing and boat-trips to Jiu Jitsu or just hanging around at the beach and the bars or having breakfast together, I never felt the spirit of the BJJ Globetrotters that much like here! We were always equal on and of the mats, no matter what team, what belt level, instructor or student and no matter what country we came from. Everyone of you guys made this camp so very special for me and I cannot wait to take my time and look to all the pictures and videos again to get in touch with these moments I shared with you. It would absolutely be one of my biggest wishes to meet the exactly same people at this place again, but as this probably will never happen. It only describes what this camp really was like: unique!!! Thank you so much Christian and of course all the people from St. Barth who made this happen. Now get this f*ing tears outta my eyes and see you all guys back on the mats!"
– Mike, Germany
---
SCHEDULE & GUIDEBOOK
Will be sent out approximately one week before the camp
Take a look at the guidebook for last year's Caribbean Island Camp here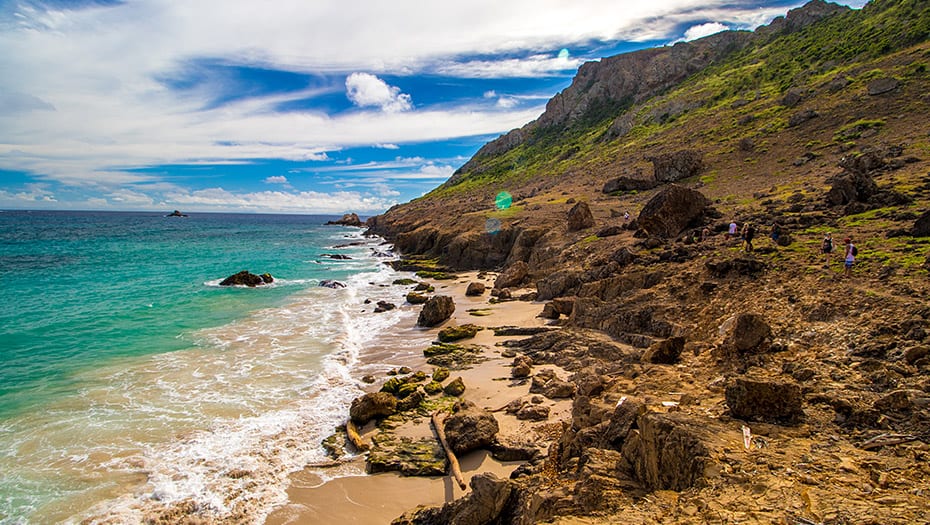 ---
€100 CARIBBEAN ISLAND CAMP GI OFFER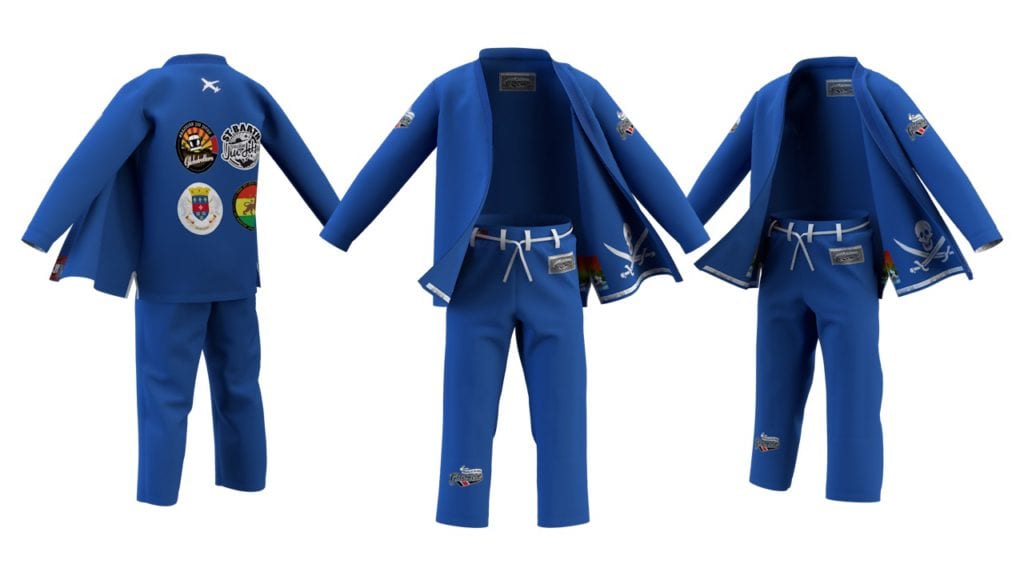 Book your spot before September 1st and get a special Caribbean Island Camp edition of either our light weight travel gi or pearl weave competition gi for just €100 (normal price €150 and €185). You can pick any color of the gi (blue, white, black, brown or gray) and it will have a special design just for this camp.
BJJ Globetrotters Travel gi version 2
* Special Caribbean Island Camp design *
* Available in blue, white, black, brown and gray *
* Super light ripstop jacket and pants *
* From just 1.1 kg *
* Perfect to bring for traveling *
* Regular price

€150

*
* Special camp pre-order price €100 *

BJJ Globetrotters Competition Gi
* Special Caribbean Island Camp design *
* Available in blue, white, black and gray *
* High quality, 100% cotton 550GSM pearl weave jacket *
* 10 oz canvas pants *
* IBJJF competition legal *
* Regular price

€185

*
* Special camp pre-order price €100 *
Pre-order with your camp registration and you can pick it up at the camp and pay in cash there. Binding, gentleman agreement :)
---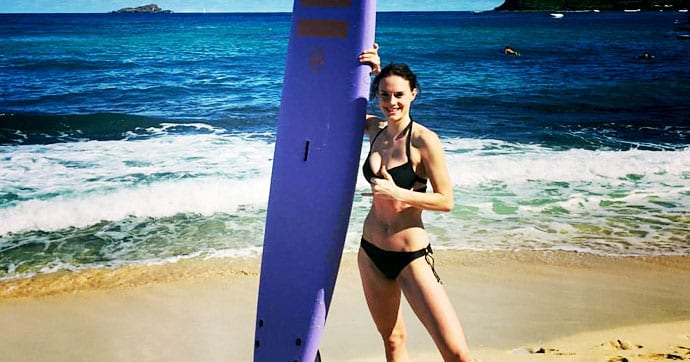 "If you are thinking about attending camp I encourage you to think a bit less and make reservations. St. Barth was the first camp I attended and one of best decisions I made all year. It's pretty amazing what can transpire when you bring together people of all ages, skill sets and backgrounds who share a common love of jiu jitsu. The time on the mats certainly was beneficial for me and I am sure as my Jiu Jitsu develops more the benefits of a camp will only be amplified. The time off of the mats is what set aside a camp experience from seminars. I went into camp thinking that it would be a nice way for a single female to travel, do something I love (Jiu Jitsu) and meet some new friends but I could not have expected how much I would enjoy the experience. From surfing, to late night debates and adventures across the island. I walked away from camp knowing more about Jiu Jitsu, the beautiful island of St. Barth, friends from around the world and myself."
– Megan, United States
---
BOOK YOUR SPOT

Six days unlimited training camp
Six nights central accommodations
Dinners at local restaurants
Catamaran boat trip
Daily surf lessons and boards
Fresh bread delivered every morning
Rental cars and minivans
Airfare not included
All prices are per person
€1499
* Shared double room with twin/queen bed upgrade: +€200 pp. *
* Private room upgrade: +€400 pp. *
* Or reservation downpayment €699 (dorm only) – must pay remaining by December 1st latest to secure booking *

AVAILABILITY
4-PERSON ROOM: MEDIUM (Less than 13 tickets available)
2-PERSON ROOM w/ TWIN BEDS: LOW (2 tickets available)
2-PERSON ROOM w/ SHARED QUEEN BED: SOLD OUT
1-PERSON PRIVATE ROOM: SOLD OUT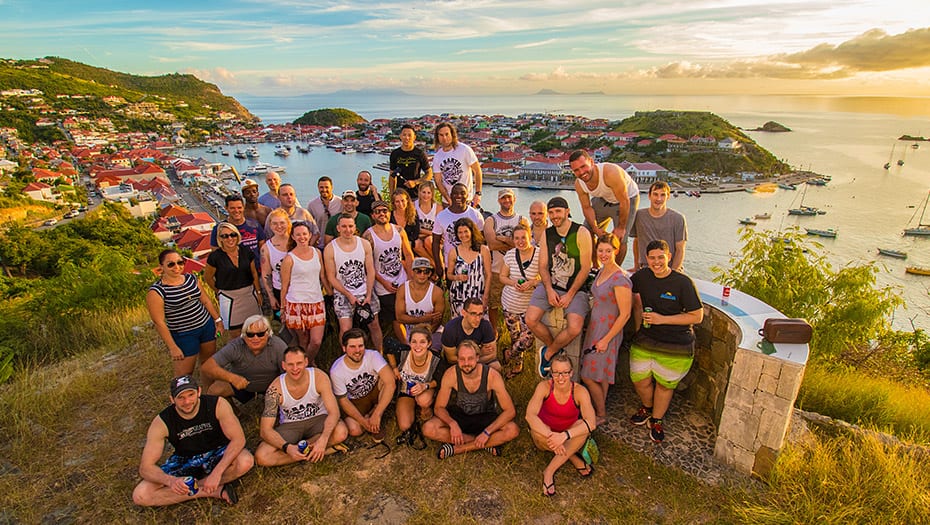 ---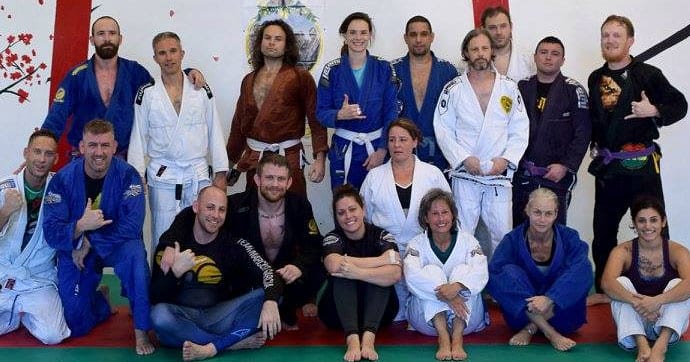 "It was a crazy idea; wasn't it? We are in our mid-forties. We were celebrating our 20th wedding anniversary. We have kids that are older than some of the other participants. We'd never been surfing, and our white belts still smelled of the plastic wrap in which they came. It was a crazy idea to jump on a plane and fly to an otherwise cost prohibitive celebrity island, in the middle of the Caribbean Sea, to surf and train Brazilian Jiu-Jitsu with a bunch of people we'd never met, led by a stranger who's book I'd just read. Of course, in the book, the guy encouraged this type of behavior and something resonated with me, so we talked it over and I booked the trip. It was a crazy idea; and a little scary.

It all happened like it's described online. We were picked up at the airport. We were driven to the camp and greeted by friendly people from all over the world. They all came up to us, handshakes were extended and introductions were made. They weren't all young. They weren't all male. They weren't all black belts. They were all cool. Really cool. The father and son from Sweden. The guy from Germany (wait, I recognize him from the website). The couple from the UK. Americans from every corner – North, South, East and West. And of course, there was the guy from the book. The guy I'd been emailing. He helped us carry our bags.

Over the next week, we trained Brazilian Jiu Jitsu to be sure. There was more offered than we could take advantage of, and some of it was too advanced for us, but most of it wasn't. Everyone rolled at our pace. No ego. Nothing to prove.

We went surfing; well one of us did. The other perfected their tan. We went to the beach. A lot. We took a catamaran trip and we went hiking with a local guy from the academy. He took us to visit the most magnificent place we've ever seen that I'm sure isn't on the tourist map. We felt special, like we were on a behind the scenes tour that only a few people get to experience.

Most of all, we met and made new friends. Friends from all over the world. We went grocery shopping together. We cooked breakfast and lunch for each other. We made day trips around the island and walked to the coffee shop. We ate dinner together every night and rotated between tables so the conversation was always new and exciting. We talked about BJJ. We talked about surfing. We talked about each other's lives. Something awesome happens when you spend 5 minutes rolling around on a mat with a stranger and then spend hours getting to know them on a personal level. You start with BJJ as your common ground but very quickly it gets deeper. Your perspective changes and you realize that Christian is right. We are all one. J

We left after a week and we were better at Jiu Jitsu, we were better at surfing, but as cliché as it sounds, we were better people. What Christian has done is nothing short of amazing. It was simply the greatest, most fulfilling trip we've ever taken and it will be hard to top the experience – so we'll have to enroll in another camp to try. "
– Eric and Allison, United States
---
ALL UPCOMING CAMPS
---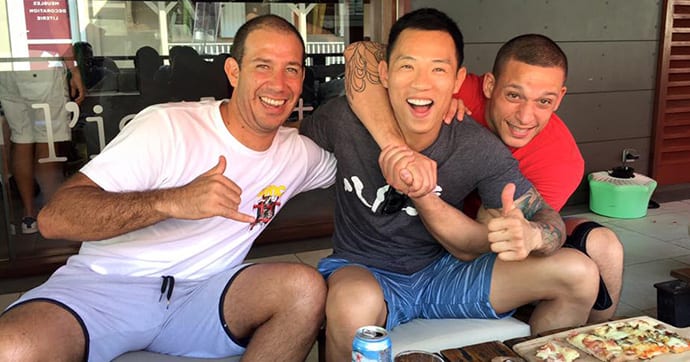 "The Caribbean Island Camp was a unique experience. I have traveled quite a bit in my life time and can say this trip is one to remember. I'm so fortunate to have been taken part of it with so many good people in such an amazing place like Saint Barth. It's great to know the Saint Barth BJJ community and feel now like I have friends in that part of the world. It's great also to built relationships internationally and know you are now welcome to train in your new friends home towns."
– Adrian, Mexico
---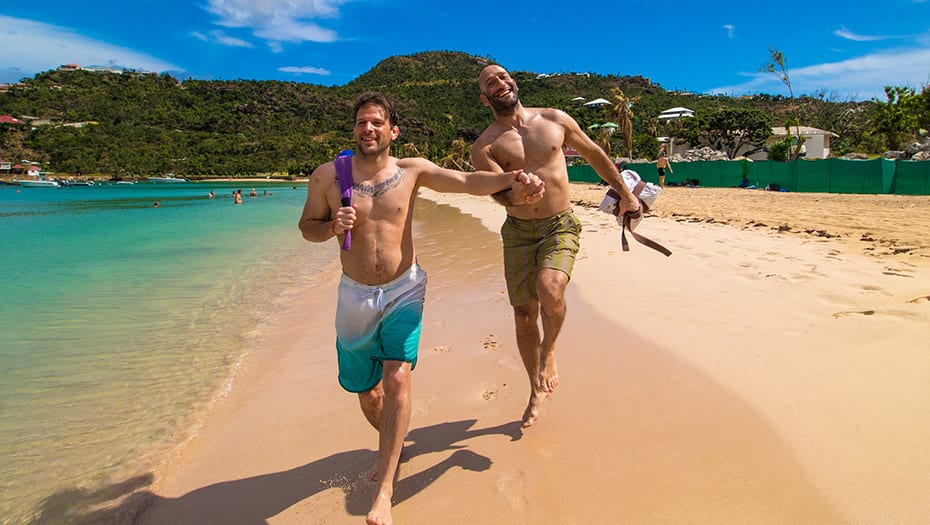 FREQUENTLY ASKED QUESTIONS
Where is the camp?
On Saint Barthelemy island in the Caribbean. We will be staying near the airport in St. Jean area. The accommodation we are using are non-public dorms, built by the local government to house visiting athletes. The place doesn't really have an address, but it's called Centre de Herbergement de St. Jean.
How do I get there?
Unless you fly with KLM or Air France from Europe, we recommend you don't search for flights all the way to Saint Barth as you will often only find some very expensive tickets. Look for flights to Saint Martin instead and book your transportation to Saint Barth from there separately. From Saint Martin you can either fly or take a ferry to Saint Barth.
Flying is by far the easiest and fastest way to get to Saint Barth. It's only about 5-10 minutes long and prices vary from €75 to €200 one way, depending on season and how far in advance you book. Look at the websites of Winair and Saint Barth Commuter for tickets.
Your other option is to take the ferry, which is cheaper but will take you longer. Great Bay Express ferry: From Saint Martin airport you take a taxi to Philipsburg where the ferry departs. The price for the taxi is usually around $15-20 and takes 15-20 minutes. If you arrive on Saint Martin during rushhour in the afternoon or morning, the traffic can be really bad and it could take much longer to get to the ferry. Voyager Ferry: Departs from Marigot on the French side of Saint Martin. A bit shorter taxi ride but a bit longer ferry ride. The tickets are around $85 for a round trip (45-55 minutes each way) and you can book with Great Bay Express or directly at the terminal when you get there. Be aware that the waves can be big and the ferry ride can be pretty rough.
What day do I need to arrive / leave?
We start training Monday afternoon/evening, but you don't have to be there at that point. We recommend you arrive Monday before noon and leave again the next Sunday. You can also arrive Sunday the day before the camp start to make sure you don't miss anything; you'll just need to pay for an extra nights accommodation.

Can I bring my wife/husband who doesn't train?
Yes, they're most welcome but ticket price is the same regardless if you participate in the training or not.
Can I bring a child?
Unfortunately, no children are allowed at the dorms. Alternatively, you can look for accommodation elsewhere on the island.
What's the local currency?
Saint Barthélemy is a French island and the currency is Euros. You can bring cash, but the easiest way is to pay everywhere with your credit card. That will also give you the best exchange rate.
What kind of electrical outlets do you use?
European 220 volt
How much money do I need to bring?
Depending on what you want to do. As a minimum you just need to bring money for breakfast and lunch. Apart from that, there's not really much you have to spend money on, unless you want to go diving or something.
What about breakfast and lunch?
We will bring bread for breakfast every morning from a local bakery. If you want something to eat with it, you can get that in the supermarket. You're also on your own for lunch, as it is not included in the camp price. We usually buy something together in the nearby supermarket and cook in our kitchen, so it ends up being pretty inexpensive.
Is there a supermarket near the gym?
Yes, it is only a few minutes drive away or about 15 minutes walk.
Do you have WiFi connection?
Yes, there is a WiFi connection at the house.
Is there an option for vegetarian food?
Yes!
How is the night life?
Not much in the weekdays, quite intense in the weekends.
Is there a minimum age for participation?
You have to be at least 18 years old in order to attend the camp. The only exception is our family friendly camp in Austria, where kids can participate together with at least one adult. Our minimum age required to participate in the camp without an adult is 18 years.
I'm not sure if I'm free on those dates yet and/or can't afford to buy a ticket right now. Can I reserve a spot at the camp and pay later once I've made my decision/ saved enough money?
Sorry, but we can't bookmark spots for people in advance. It would make it far too difficult to accurately determine how many spots are still available, and would cause additional confusion if people then cancel their reserved spots on short notice. To make it fair for everyone, we only secure camp spots for people who have bought a ticket.
I'll be nearby during the dates of the camp. Can I drop in for just one day / one class / one open mat?
Unfortunately, this isn't possible. The logistics of trying to keep track of day tickets for these camps would be a nightmare. Not to mention that if we allow one person to drop by, we have to allow
everyone
to drop by, and then we'd risk not having enough mat space for the people who actually paid for the full camp. Also, we often have a long waiting list for camp tickets, and it wouldn't be fair to those people if we let someone skip the list and come for a day. Same deal for everyone!:-)
What are the terms and conditions of the booking?
Here you go
.
Is it safe?
Yes :)
How many gis should I bring?
It depends on how much you want to train and if you also train nogi. We recommend two gis, that's enough for most people. Some people switch their days between gi and no-gi, and can do with a single gi.
Will I be allowed to film during the camp?
Yes, but always check with the instructor beforehand.
I only train with/without the gi, will there be enough training for me?
Yes! We promise there'll be more classes than you can possibly handle.
Where do the participants come from?
Our camps are usually attended by happy people from all over the world.
What language will the classes be taught in?
All classes are in English.
Is it possible to do private lessons with the instructors?
Yes, please talk with the instructors directly to make an appointment.
Is this just a BJJ camp?
Yes.
Will I receive a ticket in the mail?
There are no physical tickets for the camps. Your name is on our list when you arrive and check in.
When will there be training?
Training is running all day, every day!
I'm a complete beginner, can I still join?
Yes!! We have many hundreds beginners participate in our camps, every year.
I have booked a spot but have to cancel. Can I get a refund?
Coordinating refunds for a camp this size is a ton of work for us, so all bookings are non-refundable. You are most welcome to sell your spot to someone else, just let us know about it. In case the camp is sold out, we might have a waiting list you can obtain by emailing us.
Due to COVID-19 we are relaxing our cancellation policies as long as the pandemic is ongoing: In case you can not make it to a camp due to the virus, you will be able to request a refund or a voucher :)
Where do the participants come from?
All over the world.
What other camps are you hosting?
See our
full schedule of camps
here!
Is it possible to test for belt promotion?
The Council of Traveling Black Belts can offer a brutally honest evaluations of skill level at our camps – no belt promotion guaranteed, naturally. If you're interested in the opinion of the instructors at a camp, shoot us an email with a description of your training career as well as link to a verified profile on
www.beltchecker.com
and we'll catch you on the mats for a few rolls and some feedback. We do not consider anyone for promotion who already have an instructor or are in between gyms.
---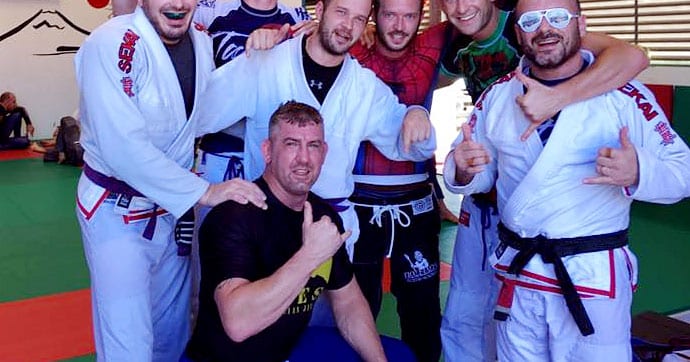 "Wow!! This was my 2nd Globetrotter camp & being in the Caribbean, it couldn't have been better. Catamaran boat trips, beautiful beaches with crystal clear water and Jiu Jitsu. The camps have great instructors and excellent classes, which goes without saying. But, the best thing about these Jiu Jitsu camps is the people you meet that all share this common bond of a learning life long jiu jitsu journey. I met and made new friends from Europe, Australia and just every where from around the globe and I'm already leaving in January to head from Texas to Oregon to train with fellow Globetrotter Nathan Adamson who has become a good friend. He is a black belt and I'm blue belt and it doesn't matter, because we enjoy traveling, we enjoy learning, we enjoy meeting new people and new adventures and we enjoy Jiu Jitsu! That's the Globetrotter way and you'll feel it and know as well once you come to one of the Globetrotter camps."
– Brad, United States
---
ANYTHING ELSE?
If you have any questions or special inquiries, feel free to email us at mail@bjjglobetrotters.com and we'll return to you right away!