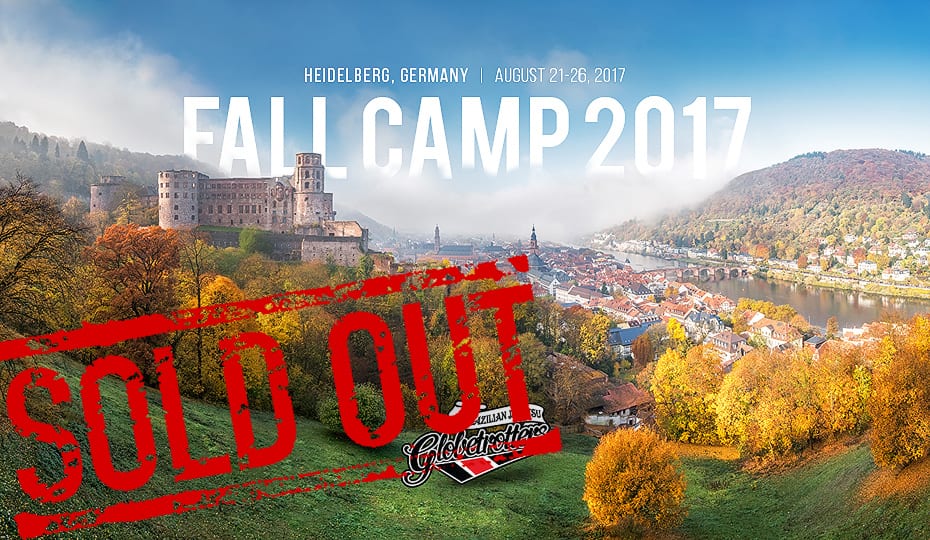 WELCOME
We are always on the lookout for new, exciting locations to host our camp and we couldn't help ourselves when we stumbled over this opportunity to have our first ever camp in beautiful Heidelberg, Germany.
We promise there will be plenty of matspace, training, beer and sauerkraut for everyone!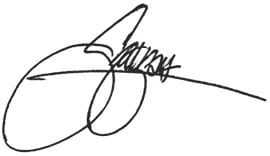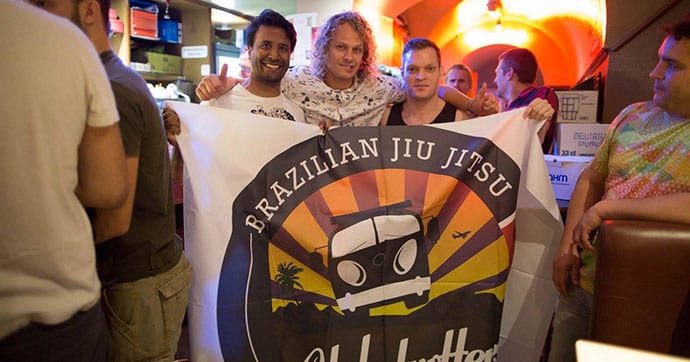 "I've done a bunch of these camps, large and small, and honestly I won't take any other kind of vacations anymore. Christian has an exceptional talent for creating an amazing atmosphere; it's way more than just the Jiu Jitsu – the camps become this instantly tight-knit community of practitioners and you end up finding a ton of other like-minded people right away, on and off the mats. You want to train hard? No problem. You want to take it easy one day and then go out and sample the local beers? Easy. You want to scale radio towers and get kicked out of your hostel? Christian's got your back. And there are usually a bunch of other activities on offer (like skiing/snowboarding at winter camp or the pub crawl in Leuven)"
– Sean, United States
HEIDELBERG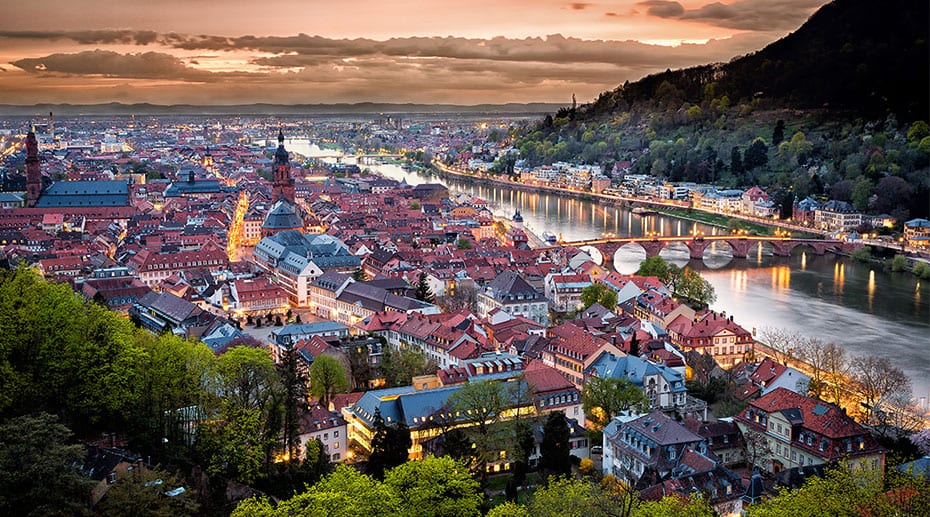 The picturesque town of Heidelberg has a population of 150,000 where of roughly a quarter are students. The university there was founded in 1386 and is Germany's oldest. But what really matters here is that we'll bring 150-200 energetic BJJ Globetrotters there for a week at the most beautiful time of year, where we'll do our best to exhaust every single roll and beer to be found in town.
(Tip: you might wanna take a few extra days off from work/school after you get back home)

FACILITIES & FOOD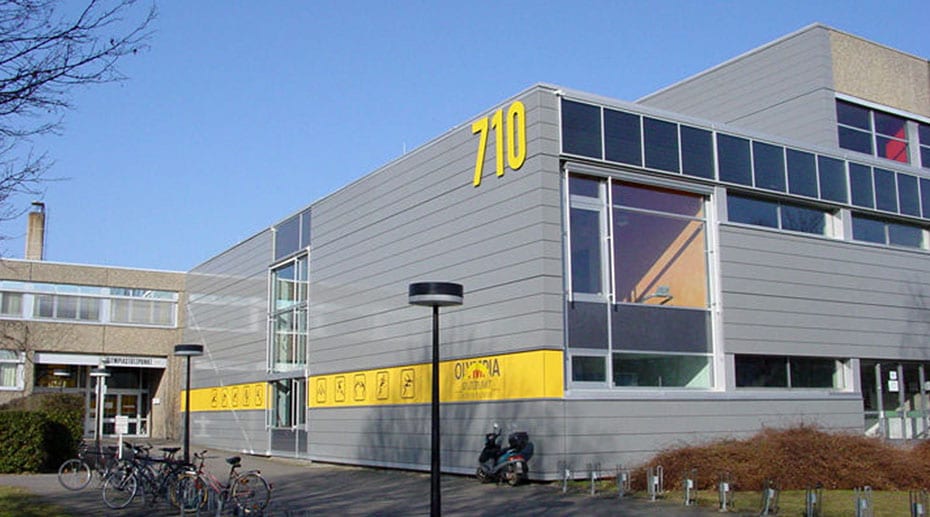 We've booked a large sports hall near the University, where we'll have lots and lots of mats laid out all week.
The address of the camp is Im Neuenheimer Feld 710, 69120 Heidelberg.
We also offer a meal plan as part of the camp that includes breakfast, lunch and dinner at the camp all six days for €150. With all the training going on, we wanna help you conveniently get the food you need without having to worry about going to the supermarket and cook all week. It's healthy food and there will be plenty of it. If you are a vegetarian, please just let us know on mail@bjjglobetrotters.com!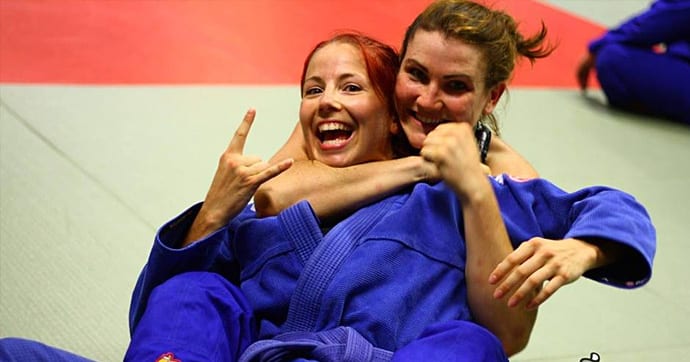 "One week rolling around with 220 other BJJ-addicts sounds like a dream. Well it felt like a dream. Six days, 32 hours of training from top instructors from all over the world. The vibe during the week was awesome, everyone is here for one reason: to learn and have fun. I thought it was a bit scary to go by myself, but I've met so many cool people and made new friends. Some of them I still speak to everyday! As a girl sometimes it's hard to find other girls to train with. So it was really nice to train with other girls for a week. Besides rolling around there was time to party! Some drinks and a lot of dancing. Or was it a lot of drinks and some dancing? There is only one downside of the camp: it leaves you with this unbelievable yearning that keeps you wanting more! This turnes into the famous PCB; post camp blues. Don't tell me I didn't warned you! I wish every day could be a globetrotter camp day."
– Diana, The Netherlands
BRAZILIAN JIU JITSU TRAINING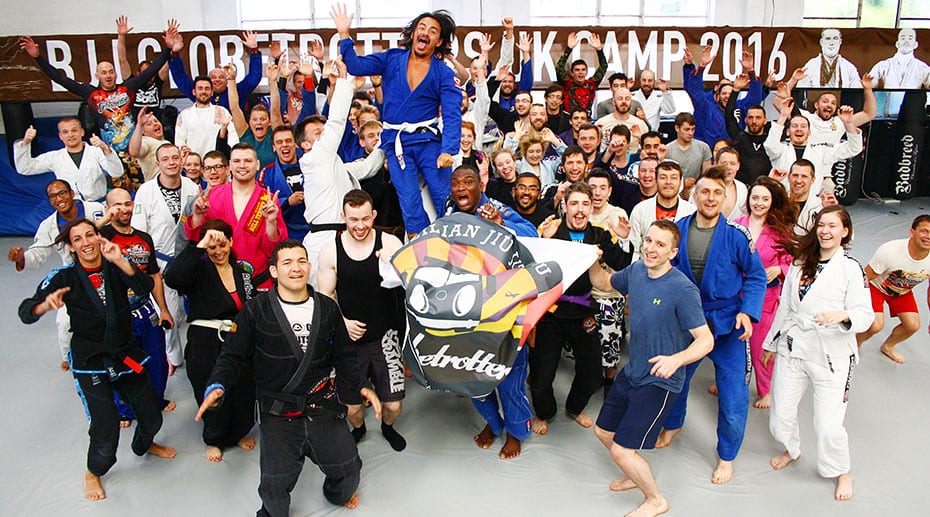 As always, we are bringing in top level instructors for our training camps, and we are working hard to do the same for this one. A few instructors to mention from our former camps are Alexander Trans, Tom Barlow, Keenan Cornelius, Clark Gracie, Sinistro Iturralde, Gianni Grippo, Oliver Geddes, Robson Barbosa, Royce Gracie and more. Gi and no-gi classes will be running every day from morning to evening, taught by a wide variety of black belts who all have their unique perspective on Jiu Jitsu. There will be more training than you can possibly handle in a week, so better bring your notepad :)
The BJJ Globetrotters camps are known for being full of friendly people from all over the world, who enjoy good training in a fun, relaxed and open-minded environment with a big emphasis on everyone being equal, both on and off the mats. White belts are real people too!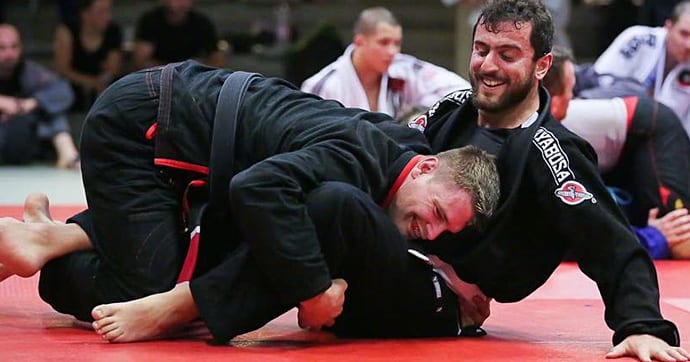 "To sum up the experience I had on the summer camp in one word, it would be AMAZING! The friendly, feel good environment is simply in comparable to any other. Being welcomed with open arms by students and coaches from all around the world has left me emotionally attached to the Globetrotters. The 'high' I felt during that week is some what addictive and I want more! I had expectations before I left for Europe, but I'm very happy to say that this camp has exceeded them all by far. If BJJ, making new friends and traveling are things you enjoy, then you have to do it (you will thank yourself, trust me!). One camp down… Many more to go! See you at the next camp."
– Chris, Australia
CONFIRMED INSTRUCTORS
OTHER UPCOMING CAMPS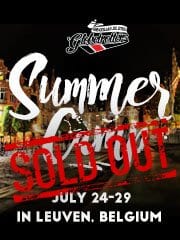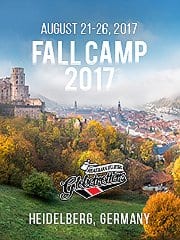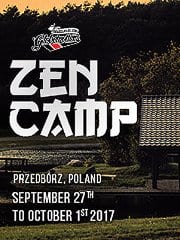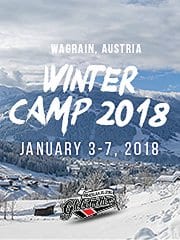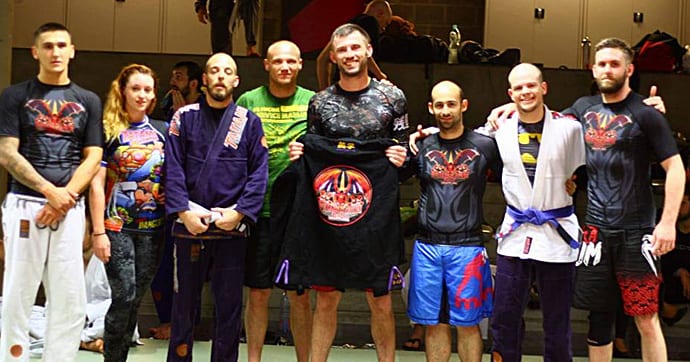 "If you are looking for an ultimate BJJ experience with open minded people who come from all around the world, this is it. No barriers, no politics, no religions, no race. We are all one."
– Roman, United Kingdom
SCHEDULE
Will be announced closer to camp
* Camp starts Monday around noon *
* Daily training and open mat sessions from 10 am to 8 pm *
* Last training will be a long open mat session on Saturday until around 2 pm *
* Don't leave Saturday unless you want to miss the camp party! (don't miss the party) *
* We are trying to make an equal amount of gi and no-gi classes *
* You can arrive/leave early or late as you like *
ACCOMMODATION
We have a limited number of simple double rooms available directly in the camp sports hall that you can book together with your ticket. Each 18 m2 room has two single beds, bathroom with shower, TV and wifi. These are €249 per person for six nights. Check in is 13:00 on Monday and check out is Sunday morning at 11 am.

Alternatively, we recommend finding a place to stay in the Old Town (Altstadt), which is 15 minutes bicycle or bus ride from the camp. Check out AirBNB for lots of interesting apartments to rent or look up one of the hostels in town for budget accommodation.

Please note that Heidelberg is a popular tourist destination in August so we recommend booking your accommodation early!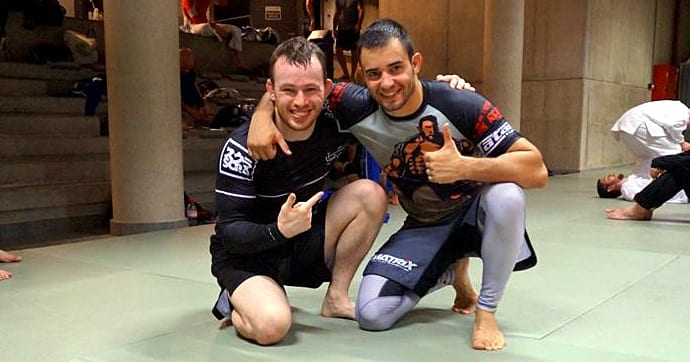 "It's really hard to describe the camp with a couple of sentences. The training part is awesome! Many great classes by great instructors and many amazing and egoless rolls with different people and different styles. On the last camp it was so amazing that I couldn't stop train and ended up completely exhausted in a kind of delirium, but I can't remember when I was feeling this alive and simply happy before. But it's not all about the physical part. It's much more! With the camps I got the chance to met so many great people on and off the mat with the same interests, same or similar lifestyle, with the same passion as me. Now I can't wait for the next camp to see and roll with all my new friends again. If BJJ is your passion, you have to go to these camps. If BJJ is only your hobby, BJJ will be your passion after the camp."
– René, Germany
€100 CUSTOM DESIGNED CAMP GI OFFER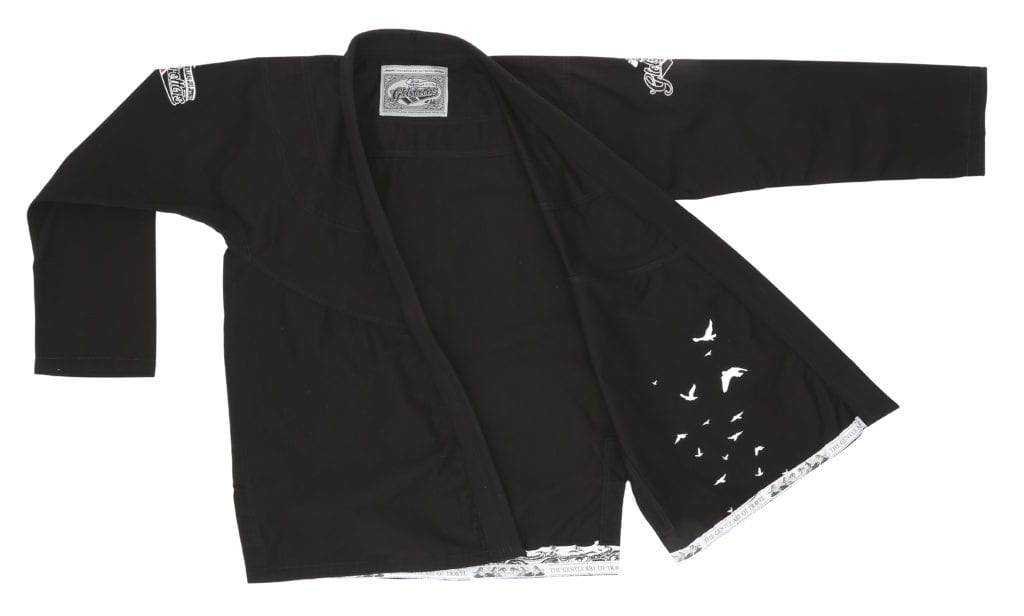 Book your spot before July 1st and get a special Heidelberg Fall Camp edition of either our light weight travel gi or pearl weave competition gi for just €100 (normal price €150 and €185). You can pick any color of the gi (blue, white, black, brown or gray) and it will have a special design just for this camp.
BJJ Globetrotters Travel gi version 2
* Special Fall Camp 2017 design *
* Available in blue, white, black, brown and gray *
* Super light ripstop jacket and pants *
* From just 1.1 kg *
* Perfect to bring for traveling *
* Separate large BJJ Globetrotters patch *
* Regular price €150 *
* Special camp pre-order price €100 *

BJJ Globetrotters Competition Gi
* Special Fall Camp 2017 design *
* Available in blue, white, black and gray *
* High quality, 100% cotton 550GSM pearl weave jacket *
* 10 oz canvas pants *
* IBJJF competition legal *
* Separate large BJJ Globetrotters patch *
* Regular price €185 *
* Special camp pre-order price €100 *
Pre-order with your camp registration and you can pick it up at the camp and pay in cash there. Binding, gentleman agreement :)
BOOK YOUR SPOT

Six days unlimited training camp

€225
Daily breakfast, lunch and dinner +€150
Six nights in sports hall double rooms (single beds) with toilet, shower & wifi +€249
AVAILABILITY: 
SOLD OUT
ACCOMMODATION: 
SOLD OUT

FREQUENTLY ASKED QUESTIONS
Where is the camp?
The address of the camp is Im Neuenheimer Feld 710, 69120 Heidelberg.
How do I get there?
Nearest airport is Frankfurt (FRA), which is roughly an hours drive from Heidelberg. You can rent a car (roadtrip with other campers?), take the airport shuttle (€25) or a bus (€10). Either way, it's easy to get there.
What day do I need to arrive / leave?
Come any day you like! We start training Monday morning, but you don't have to be there at that point. If you don't wanna miss out on anything, we recommend you arrive Sunday evening and leave again the next Sunday.
I'm a complete beginner, can I still join?
Yes!!
Where do the participants come from?
All over the world.
What language will the classes be taught in?
All classes are in English.
Is there an age limit for participation?
You must be minimum 18 years old to participate in this camp.
Is it possible to do private lessons with the instructors?
Yes, please talk with the instructors directly to make an appointment.
Is it possible to show up just for one day / one class / one open mat?
Unfortunately, this is not possible. The logistics of day tickets for these camps would be a nightmare. Not to mention that if we allow one person to drop by, we have to allow everyone else as well, and we would risk not having matspace for those who actually paid for the full camp. Also, we often have a waiting list and it would not be fair to those who are trying to get a ticket there if we allow people to skip it and come for a day. Same deal for everyone! :)
I only train with/without the gi, will there be enough training for me?
Yes! We promise there will be more classes than you can possibly handle in a week.
Will I be allowed to film during the camp?
Always ask the instructor if it is ok with him, before you film the class.
What kind of food are you serving?
Different food every day, but basic stuff like meat, rice, vegetables, salad, bread, etc.
Is there an option for vegetarian food?
Yes! Please just let us know on mail@bjjglobetrotters.com.
Is it possible to test for belt promotion?
Saturday at the end of the camp, there will be a little (informal) ceremony to celebrate the end of the camp. Since some of you attending the camp don't have an instructor on a daily basis, that can evaluate and promote you, it will be possible to "sign up" for this at the camp. This is how it works:
1) You promise that you don't have another instructor that are waiting to promote you
2) You send an email to graugart@gmail.com with a note, that you are interested in evaluation for belt promotion. Include a short resumé of your training amount/time, competition experience, etc.
3) Along the camp, we will roll and talk with you as much as we can, and then evaluate if you are up for promotion.
4) Don't try to prove anything in sparring (especially when the coaches are watching). We are looking at technical level, experience and behaviour on the mat, not how tough you are :)
5) You may or may not be promoted. The standards are high, and no guarantees are given… of course :)
What are the terms and conditions for the event?
Please visit this page :)
ANYTHING ELSE?
Feel free to email us if you have any questions!! We will get back to you right away :)