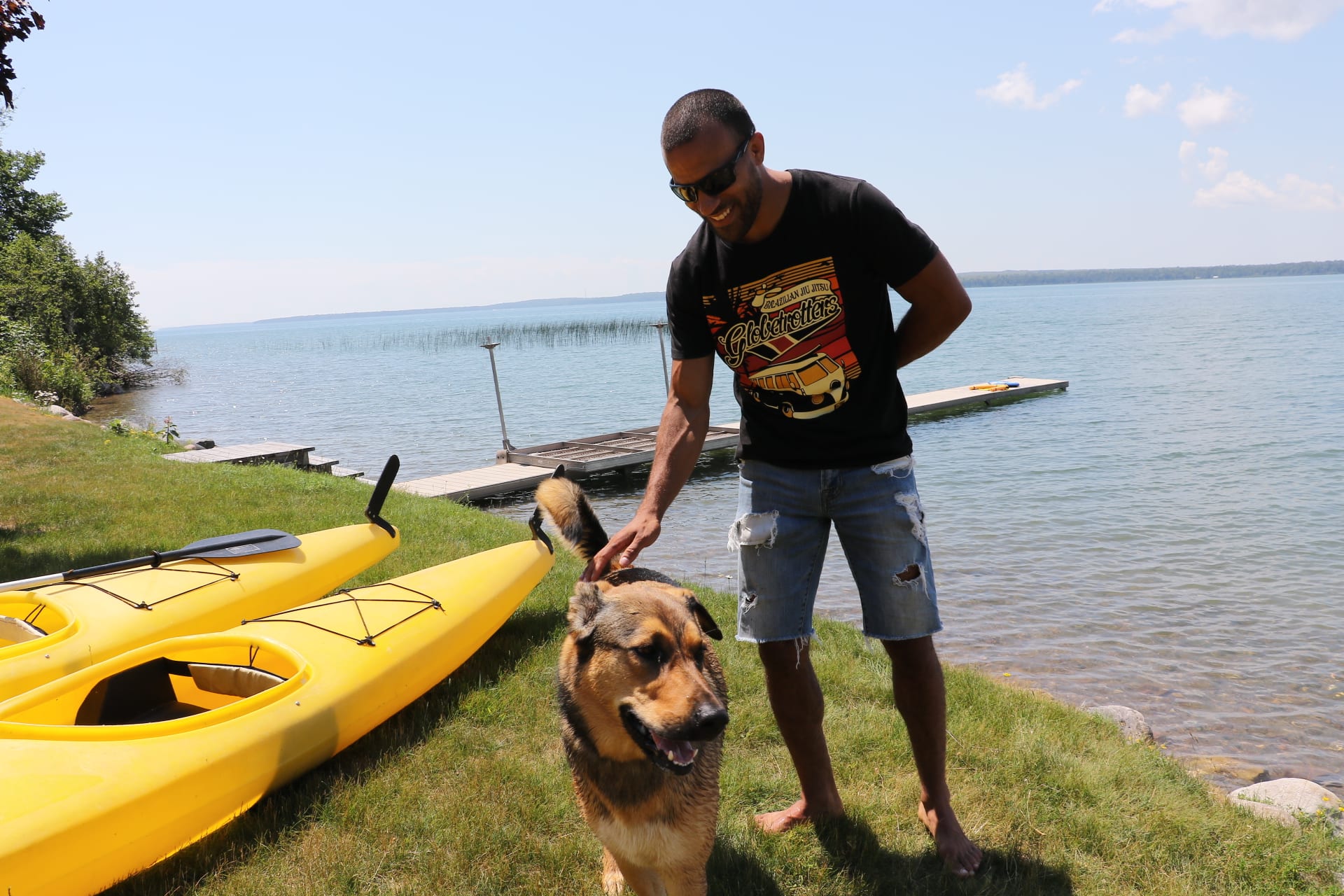 Recently we visited a town named Kingsville for my cousins wedding, an Italian wedding. This meant we were able to indulge in filet mignon, stuffed chicken, pizza, wine, and even a bit of soccer. Located on the property of a winery, it was a beautiful location and a fantastic night with friends and family. There was about 400 people in attendance. So after almost defying physics with the amount of food and wine I was able to consume, we then drove about 10 hours north to spend time with some of Sarah's family at a cottage located on St. Joseph Island.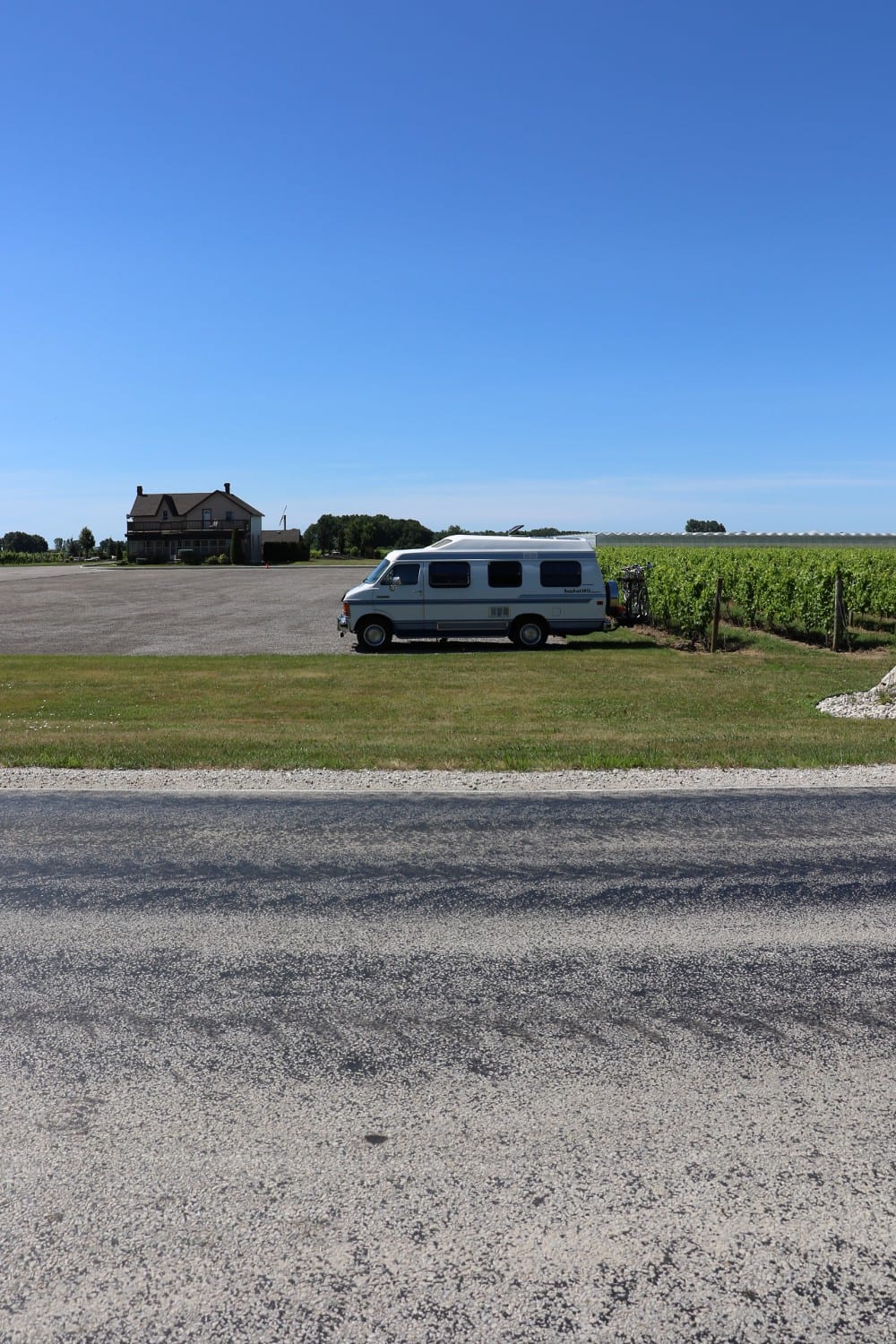 This was my first time visiting St Joseph Island. I discovered that aside from spending time with friends and family and of course having fun with the standard cottage activities — drinking, fishing, beach, stand up paddle board — there really is not anything else to do here. Really. There's nothing lol. There are essentially no coffee shops, no grocery stores, no gas stations, nothing. Now of course that didn't deter me from hopelessly searching google, more than a few times, for a BJJ gym in the area. Big surprise, I could find none.
Luckily, there was a Gracie Jiu Jitsu about 40 minutes north, located in Sault Ste. Marie. Great. After about one week of the cottage life we headed to the Sault to explore and get me some training. Gracie Jiu Jitsu SSM was very welcoming. There was a handful of guys out each time and I was able to get some good rounds in. The purple belt instructor here, Chris Giallonardo, was a great guy who kindly opened his doors to me. We had some good training and good conversation. Thanks Chris.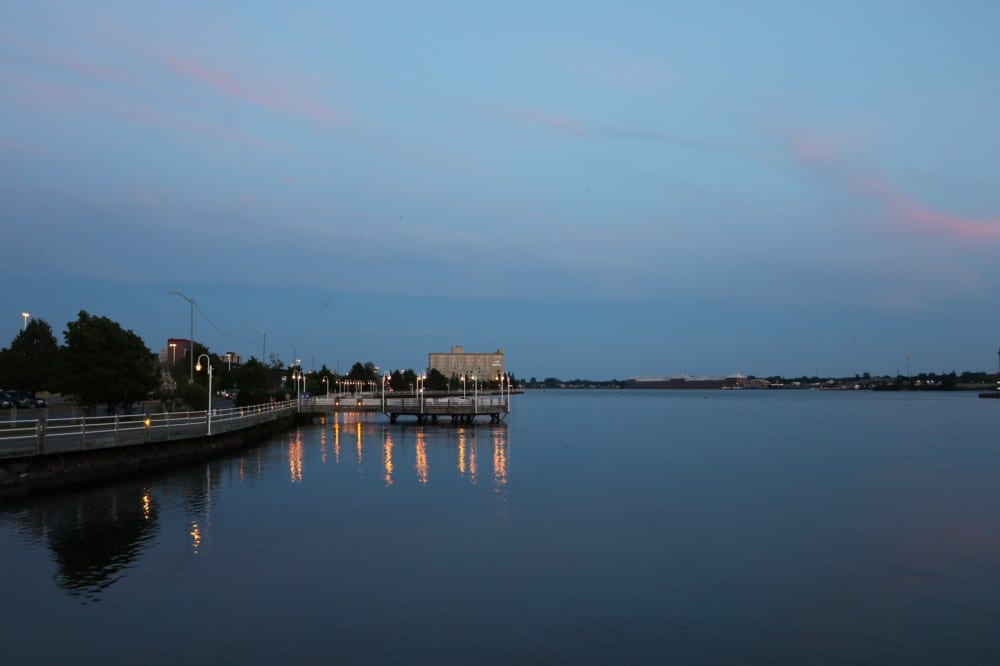 After a few days in the Sault we then made our way to Toronto so I could spend some time training at Action Reaction MMA/Gringo Jiu Jitsu. On our way there however, we happened to come across one of the nicest beaches we've seen in Ontario. It was very private and very clean. Crystal clear water and a monster sand bar. I'm reluctant to even mention the name so as not to popularize the location and inevitably have ignorant visitors disrespect these types of gems but it is called "Fourth Sand Beach". It was so nice we had to stay a couple nights. (as if we haven't had enough beach time).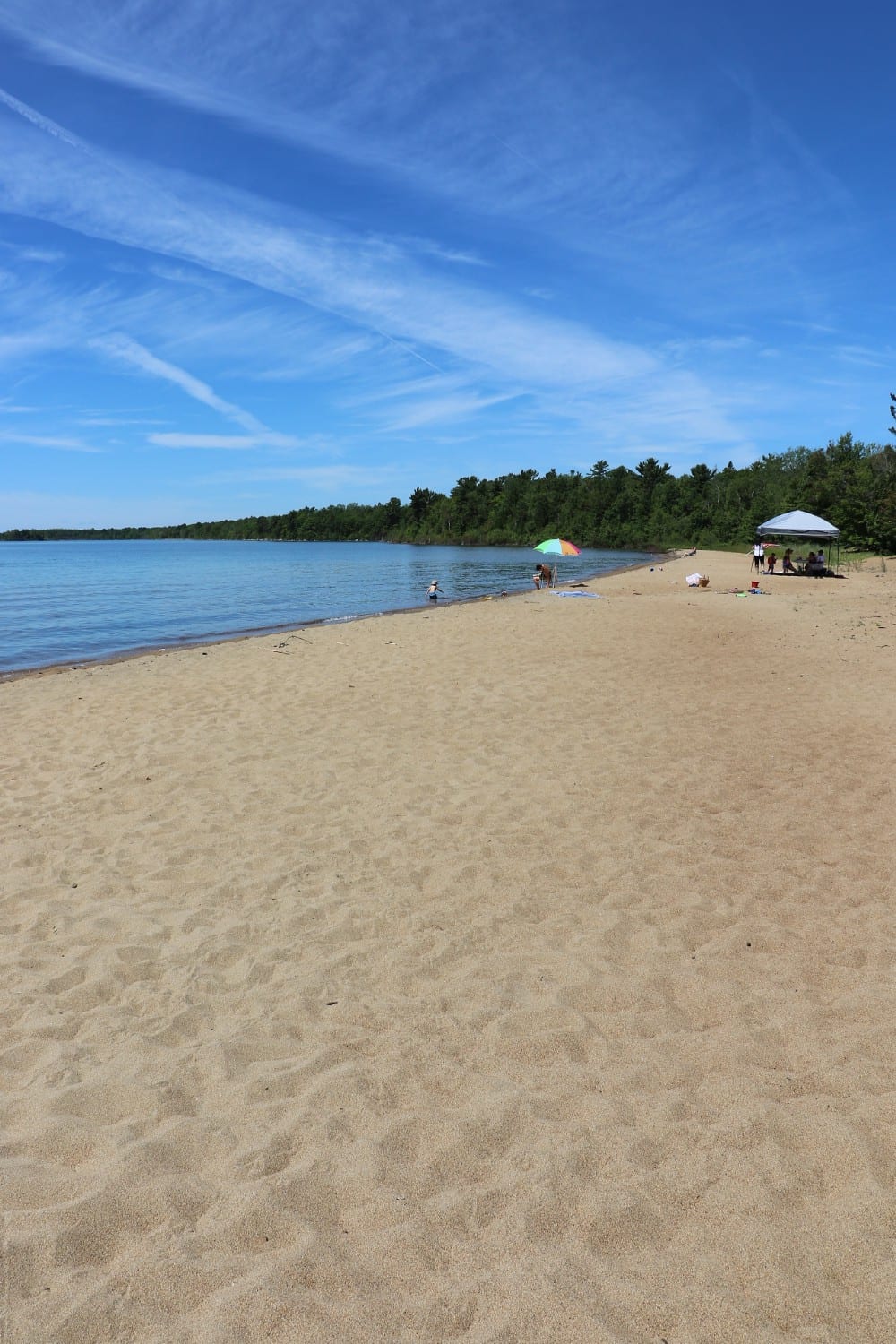 Onto Toronto and Gringo Jiu Jitsu. This is one of the best gyms in Canada and still one of my favorite places to have ever trained. I used to drive approx. 6 hours per day (3 hours each way) to train here regularly. That amount of driving eventually became unsustainable as I needed that 6 hours to be productive in other areas of my life but I am grateful for their head instructor Fernando. He's a fantastic instructor and runs a great program. Always top notch training here. We also found a fantastic parking lot to stay at right beside the gym which only cost us $6 per 24 hours! This is unheard of for Toronto parking, especially in one of the nicer areas. So we were able to stay here for a week and I could stroll in and out of training everyday with a 30 second commute lol.
After about one week here we returned to London so I could continue to train with my team at Gracie Barra, and help some of our guys prepare for the upcoming Worlds Masters tournament. I wish I could be competing as well however I'm preparing for my admission into bi-lateral hernia surgery next week (sounds so serious lol). I'll be having it done at the best location in the country, Shouldice Center, who specialize in hernia surgeries. It's located on what used to be a golf course and apparently might as well be a resort. Say what you will about Canadian health care, I'm glad I have it right now. This should keep me off my feet for a couple days, and off the mats for a few weeks. I'm thinking one month and I'll be back to 100%. Fingers crossed. Hopefully my next blog entry will not be about surgery complications lol. 
https://www.bjjglobetrotters.com/wp-content/uploads/2018/08/0I0A8316-1.jpg
1280
1920
Derrick Kersey
https://www.bjjglobetrotters.com/wp-content/uploads/2016/11/BJJ-globetrotters-patch-logo-234x300.jpg
Derrick Kersey
2018-08-05 17:56:40
2020-06-22 09:30:16
Blog 3 — Beaches and Boondocking