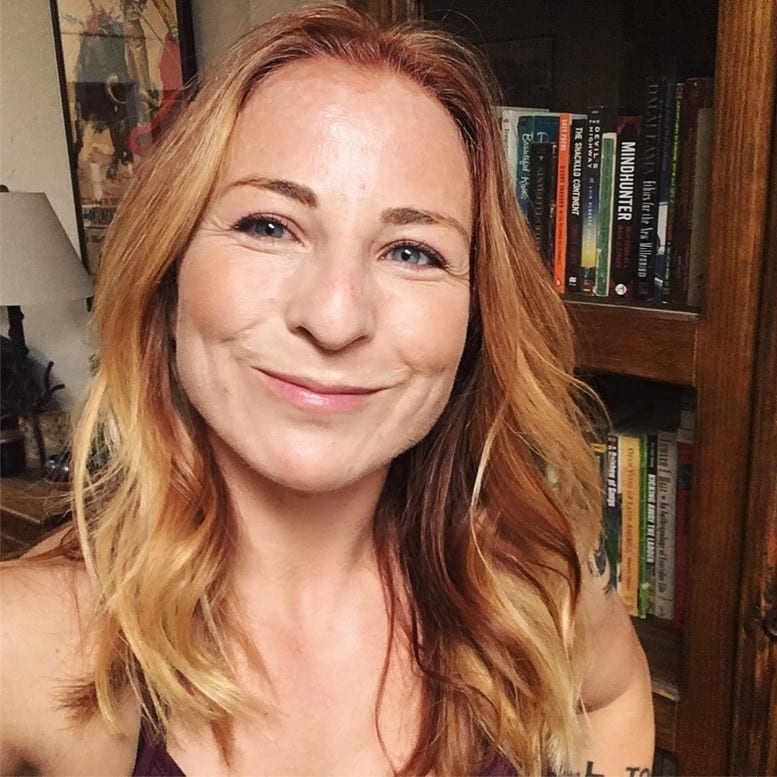 Heather Raftery BJJ
Age: 33
Belt: Black
Profession: Freelancer
How many years in BJJ: 11 in January!
Other martial arts: Doughjitsu – the art of sneaking into the freezer at night and picking out all the cookie dough pieces from ice cream container while everyone is sleeping.
Where do you live: Mother Earth
Where are you originally from: Tucson, Arizona (USA)
Other fun or curious information you would like to share: I've lived in a VW bus for nearly two cumulative years (total, with breaks here and there), which I painted myself and named Bonnie Clyde. I'm currently staying in it for a month while training in San Diego, preparing for No-Gi Worlds. I used to ride horses competitively in an equestrian sport called "cutting" (my dad is a horse trainer and former professional bull rider) and I was once a world champion in that. Hung up my spurs in college and then started wrasslin' people. I have two fur babies: Mr. Fleabags and Gooby the Goblin Hunter.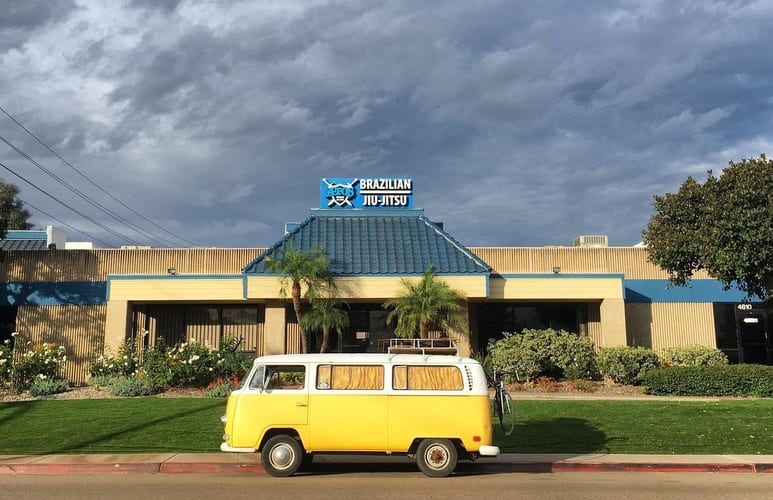 Tell us what inspired you to travel and train?
Growing up riding horses, we always traveled to other states to compete. When I started training Jiu Jitsu, it was more of the same. In college, I discovered my love for traveling internationally – visiting new, exotic places and experiencing cultures wildly different, and yet in many ways remarkably similar to my own. Luckily, I started Jiu Jitsu at a time when it had already found roots in most major cities around the world, so my gi and rashie always had a place in my travel bag, wherever I went.
Tell us about your most recent trip and your upcoming trips – where have you been and where are you going?
I've trained Jiu Jitsu on six continents (Antarctica, I'm coming for you!). My most recent international trip was to Thailand to reunite with one of my very first training partners, Alex Schild, now a Jiu Jitsu coach at Tiger Muay Thai. From there I went straight to Australia, where I trained for over a week with Lachlan and Livia Giles and their awesome (and hilarious team) at Absolute MMA. Then I was guest instructor at the incredible 4-day Australian Girls in Gis camp, put on by my good friend Jess Fraser, at a real campsite waaaaay out in the boonies with no Wi-Fi. In all, it was definitely one of the funnest trips of my life. I'm hoping to plan a U.S. road trip in the Bonnie Clyde for 2020. I want to try to see as much of my home country as I can (though I'm sure I'll break down and get stranded half a dozen times).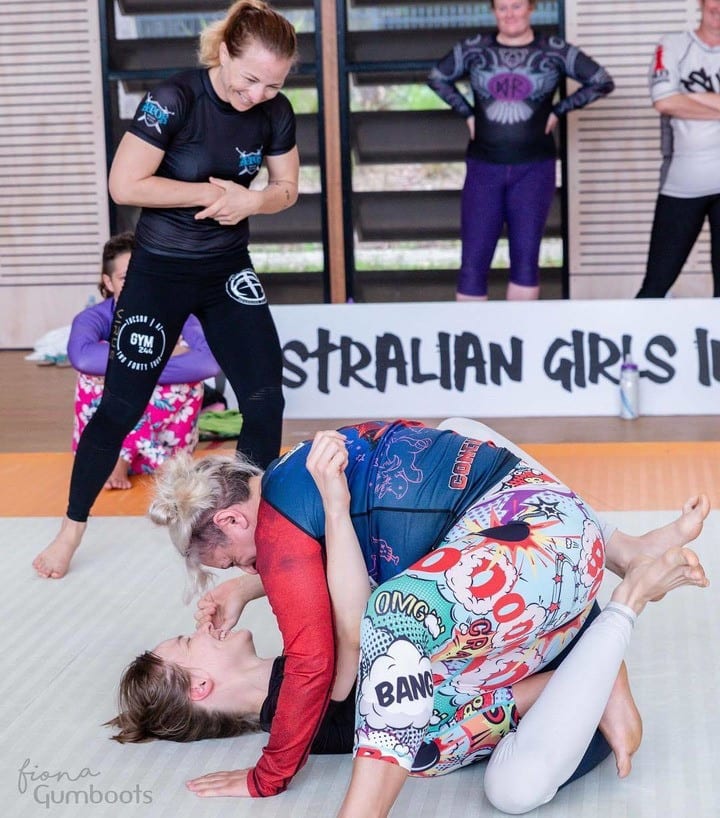 Heather Raftery BJJ
What are the things you enjoy about traveling?
The excitement of not knowing what's around the next bend, what you'll be doing that day and the next, or who you'll meet along the way. It's cliche, but every day really is an adventure. You become addicted to that cocktail of adrenaline and dopamine. And with traveling, not only do you escape the mundane, but also the comfort of a predictable routine, both of which stunt personal and spiritual growth.
Can you give us some examples of experiences you had that makes it worth traveling and training?
There have been several times in my Jiu Jitsu travels that I've become incredibly close to a group of fellow practitioners, despite the relatively short time I was there. For instance, several years ago when I was a purple belt, my work sent me to Colombia for about a month, where I trained at Affinity Colombia in Bogotá. They were some of the most warm and welcoming group of people I've ever come across, from the very second I stepped on the mats. Even to this day I still receive lovely messages from my Colombian family. This has happened several other times, around the U.S. and internationally; where I've met people that I instantly connect with, despite any cultural differences or language barriers. Some I could swear that I've met in a past life.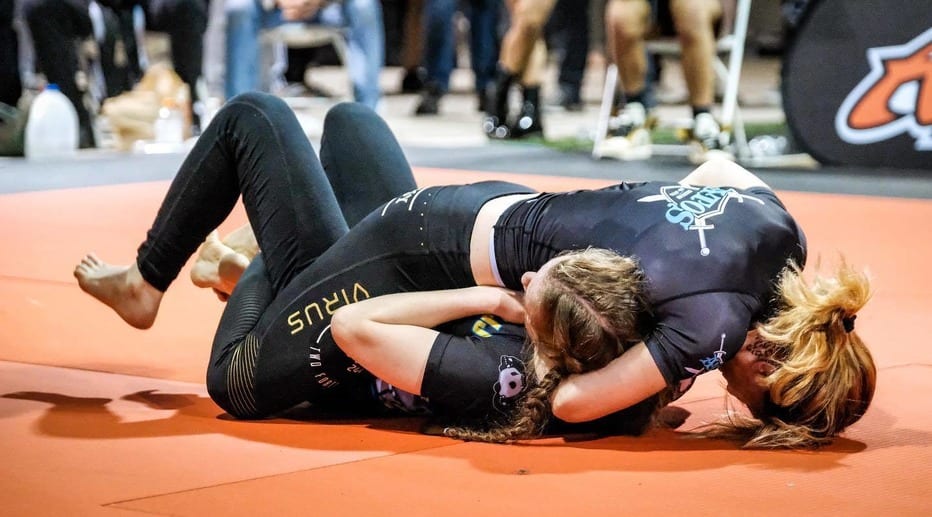 Heather Raftery BJJ
What has so far been the most surprising experience for you when traveling?
I'm continually amazed at how much people will go out of their way to help a complete stranger. In this day and age, it's easy to get discouraged about the fate of the human race, but traveling renews your belief in humanity.
Are you a budget traveller – and if so how do you plan for a cheap trip?
Absolutely. The less I have to spend on the nuts and bolts of traveling (airfare, transport, accommodations), the more I can spend on the experiences. Of course, #vanlife is probably the most budget you can get, but unless I have unlimited time to get there (the Bonnie Clyde's top speed is 55mph/88.5kmh), it's not the most convenient at times. If I'm traveling internationally, I usually try to get the cheapest tickets I can… risking multiple, long layovers, red-eye flights, and traveling on low-demand days. I also try to tap into the local Jiu Jitsu community wherever I'm going, as a kind-hearted jiujiteiro will usually offer rides and sometimes accommodation. If that happens, I always try my best to repay the favor in whatever way I can.
If you were to pass on travel advice to your fellow Globetrotters, what would it be?
Be up for anything, and don't sweat the small stuff. When you're up for anything, you'll always come home with the best stories to tell. As for the second part, shit will always happen when you're traveling. That's the nature of the beast. Learning to recognize them as small bumps in the road will keep you from expending unnecessary emotion and energy worrying or getting upset about them, and help you become a more flexible, easy-going traveler… and a more zen human being.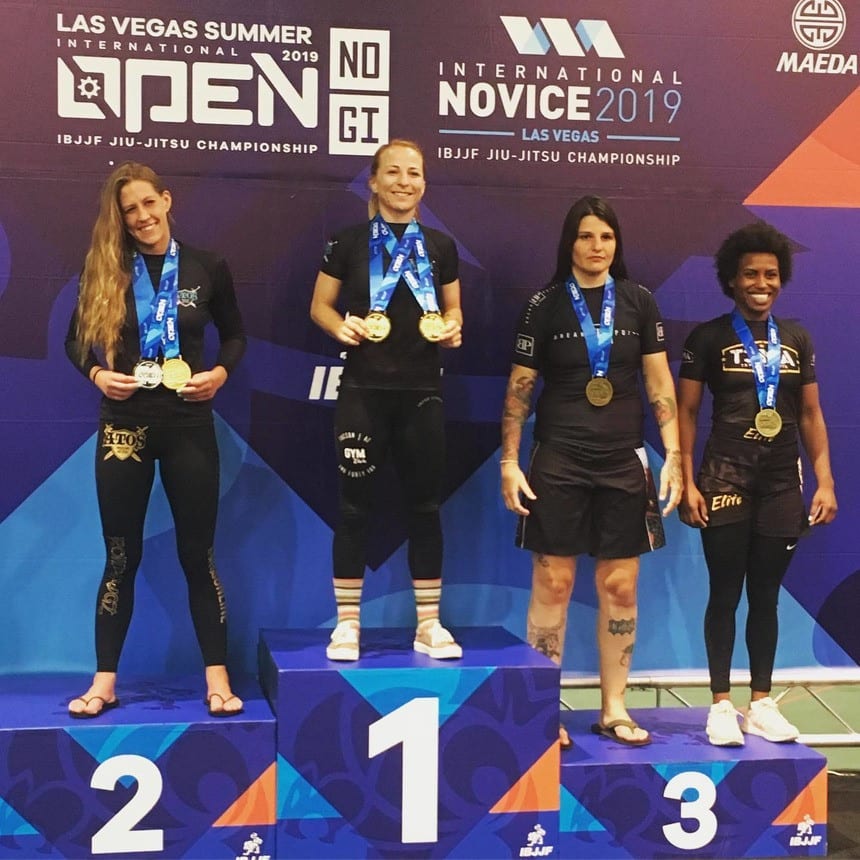 Heather Raftery BJJ
https://www.bjjglobetrotters.com/wp-content/uploads/2016/11/BJJ-globetrotters-patch-logo-234x300.jpg
0
0
BJJ Globetrotters
https://www.bjjglobetrotters.com/wp-content/uploads/2016/11/BJJ-globetrotters-patch-logo-234x300.jpg
BJJ Globetrotters
2020-08-12 02:58:40
2020-08-14 10:53:34
Featured Traveller: Heather Raftery – BJJ Globetrotters