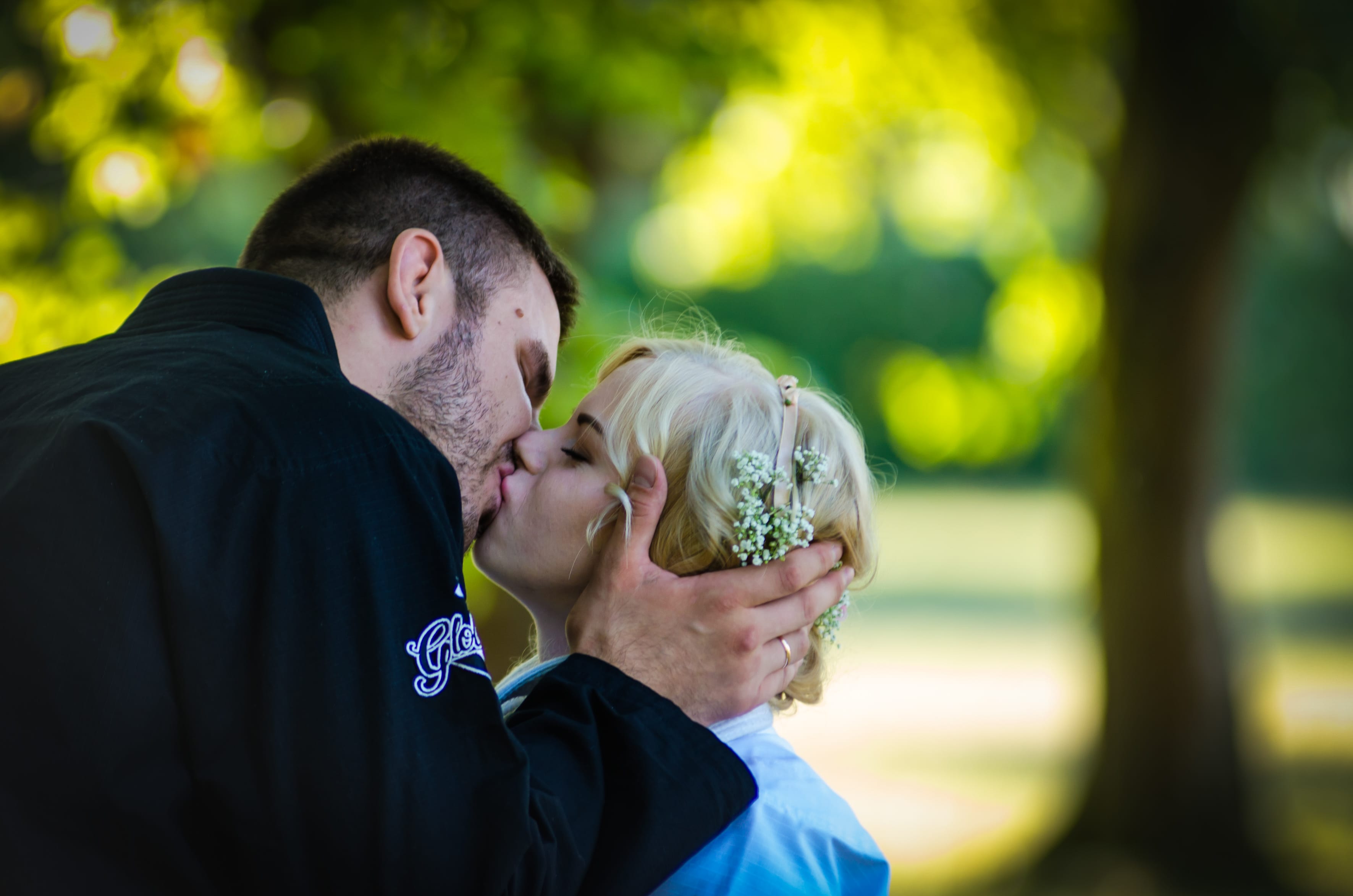 The first ever wedding at a BJJ Globetrotters camp
The BJJ Globetrotters camps have over the years become a vehicle for turning countless interesting ideas of all sizes into reality. When ever something fun pops up, we will often deploy staff from around the world on a very short notice to help execute the project. 
This one was a little different.
When long-time camp participants Alexander and Katya announced their engagement online, I commented on their post (as a joke) that I could become a ordained online and marry them at a camp. Their immediate reply was "sounds awesome, let's do it" and from there on, the snowball was rolling with no way of stopping it.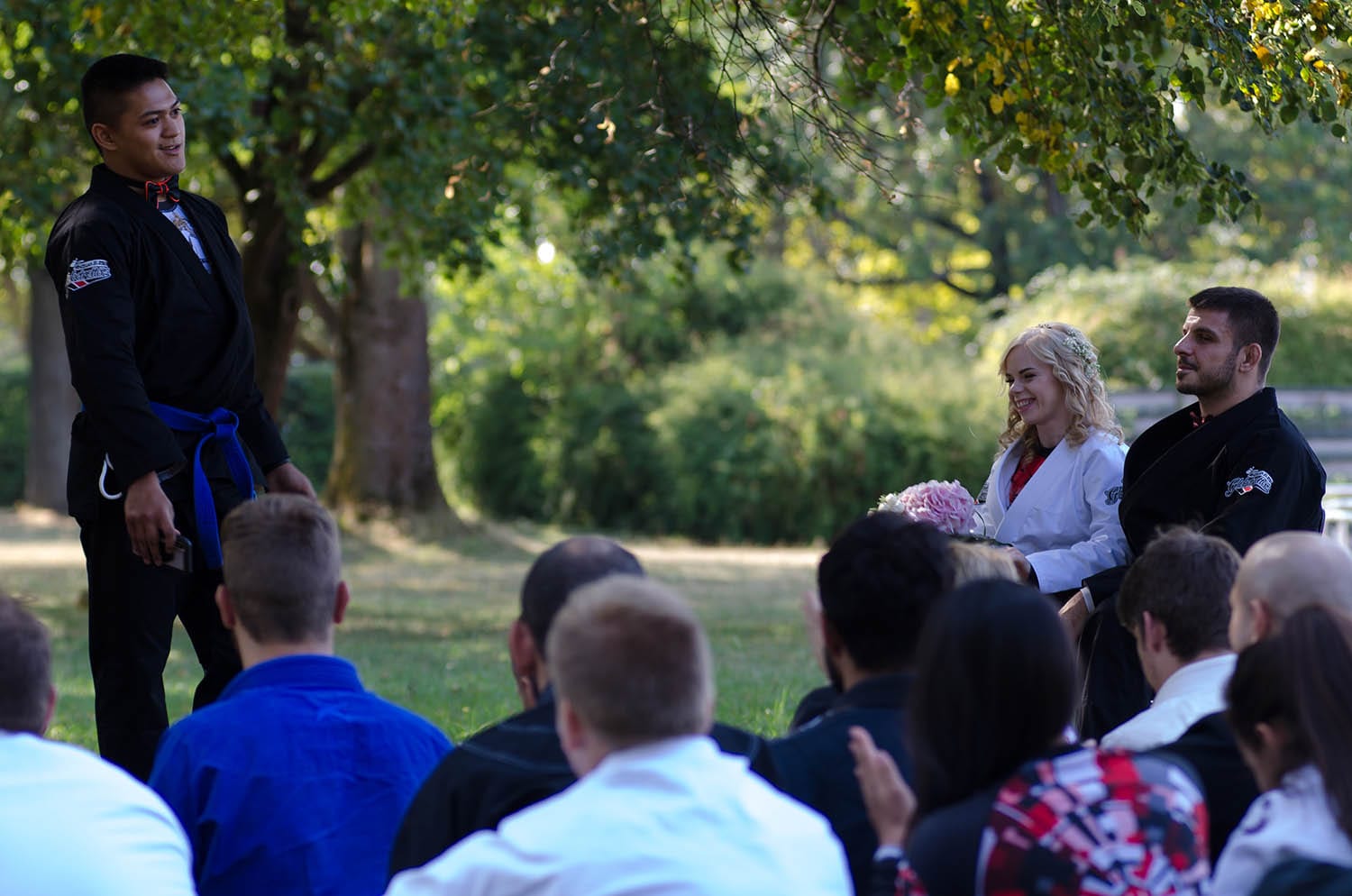 A group of wedding planners was quickly formed and we worked very hard for little under two weeks to set up a full scale outdoor wedding at the Fall Camp in Germany last week. I quickly became ordained through a few online churches, we had flowers, bridesmaids, best man w/ epic speech, home made wedding cake, posters, champagne, pizza, DJ (had to do that myself as the real one cancelled), 5-star hotel room and everything else you can imagine for what turned out to be a quite special day in the history of BJJ Globetrotters camps. The wedding party itself was a 4 hour long open mat with more than 200 people on the mats then followed by an all-nighter at the bar with other interesting events from our book of ideas, such as the inauguration of the Globetrotters Classic, an all-natural bodybuilding competition that involves a generous amount of Long Island Ice Teas.
And just like in IBJJF, in order to get their new rank as husband and wife officially recognized, they have to go make friends with someone else to get their forms signed.
A big congratulations to Alex and Katya!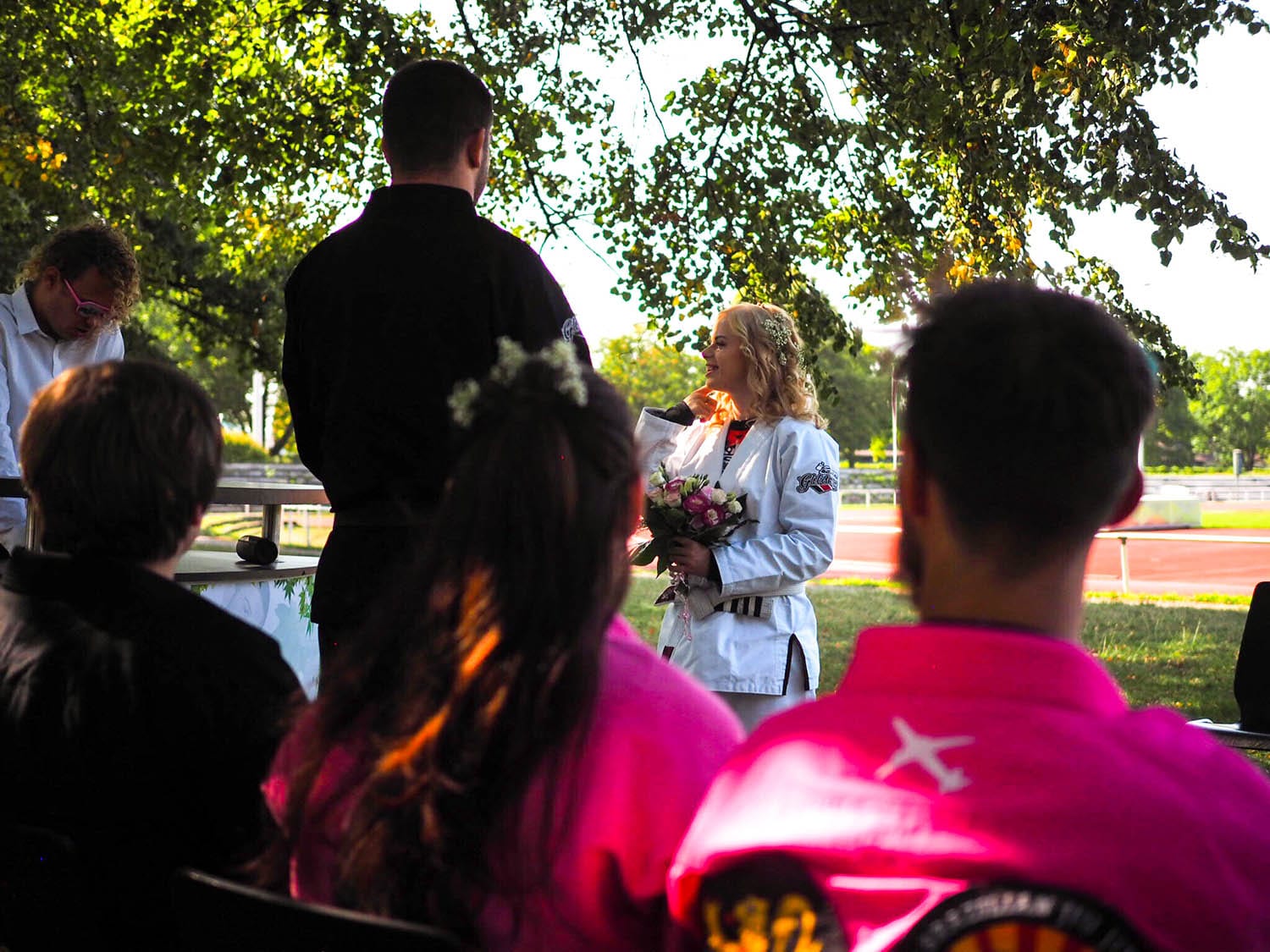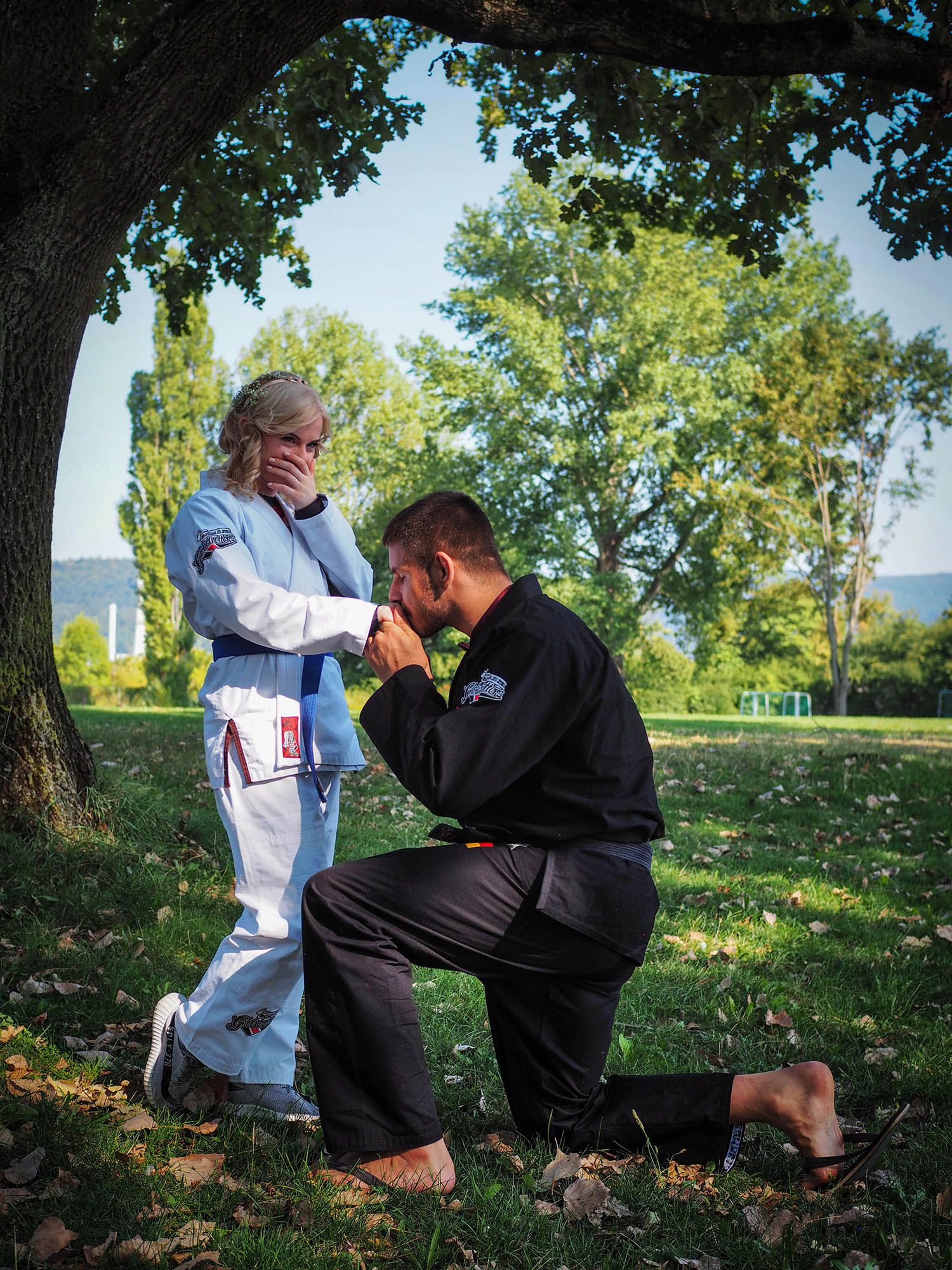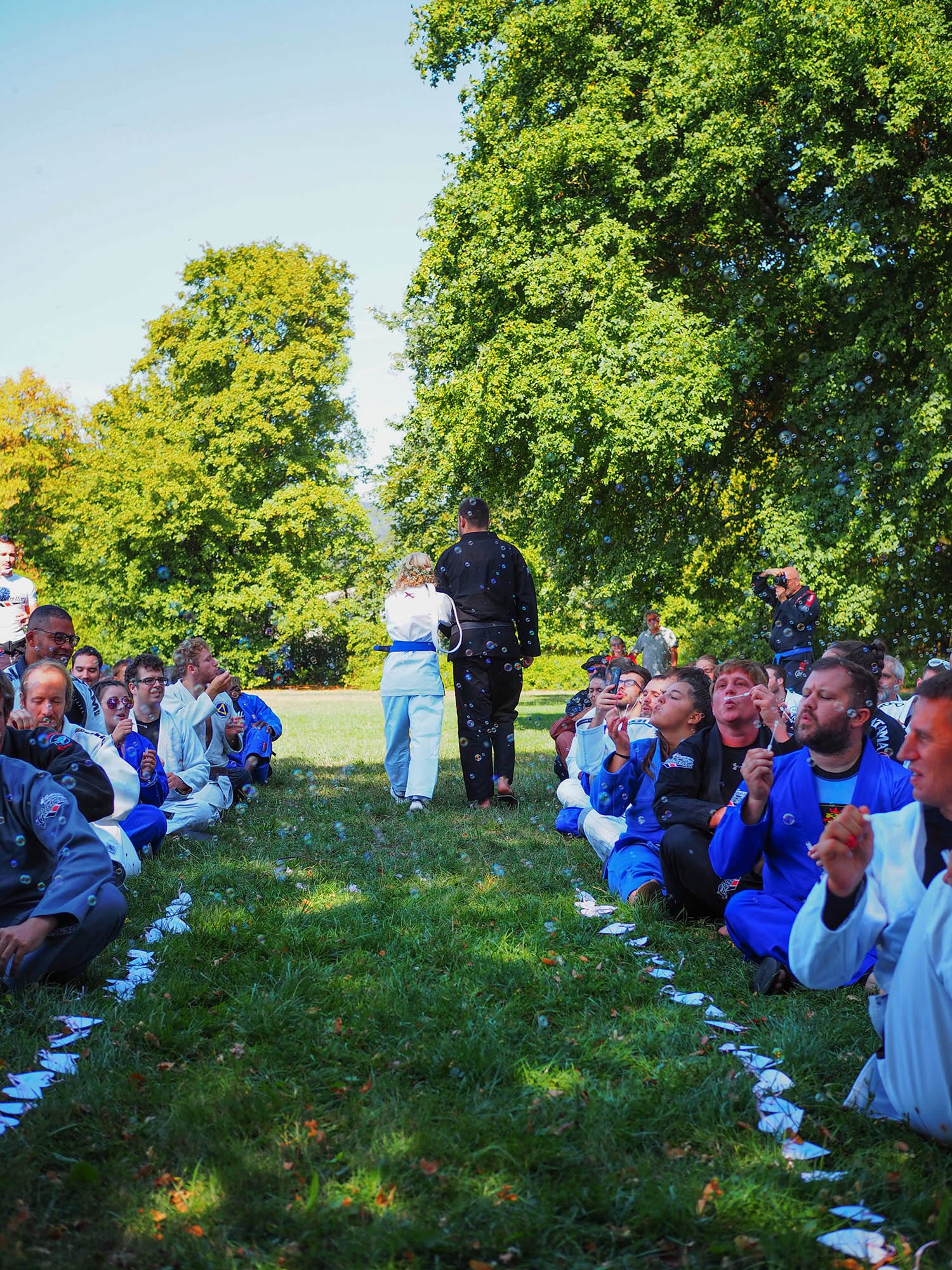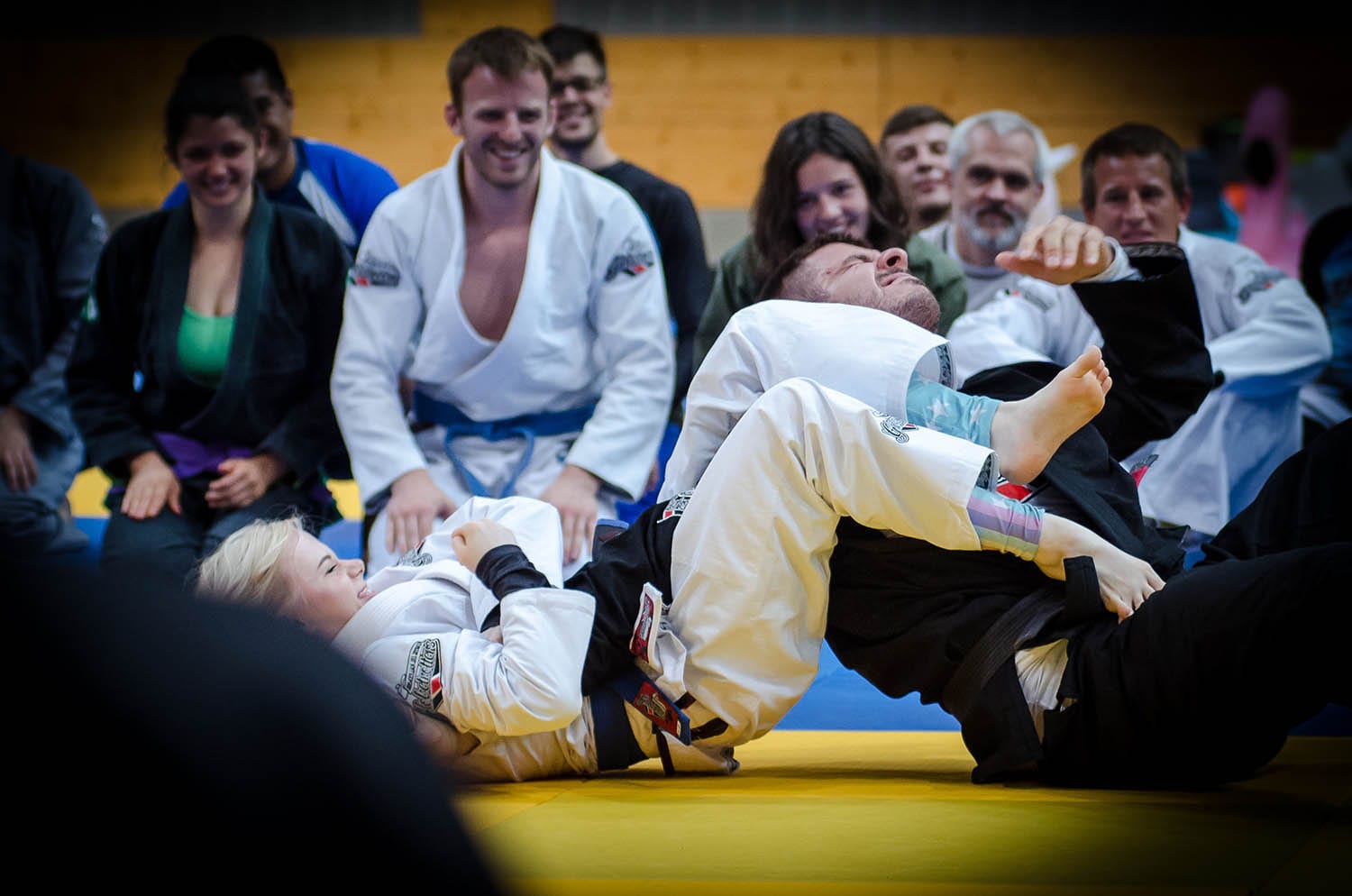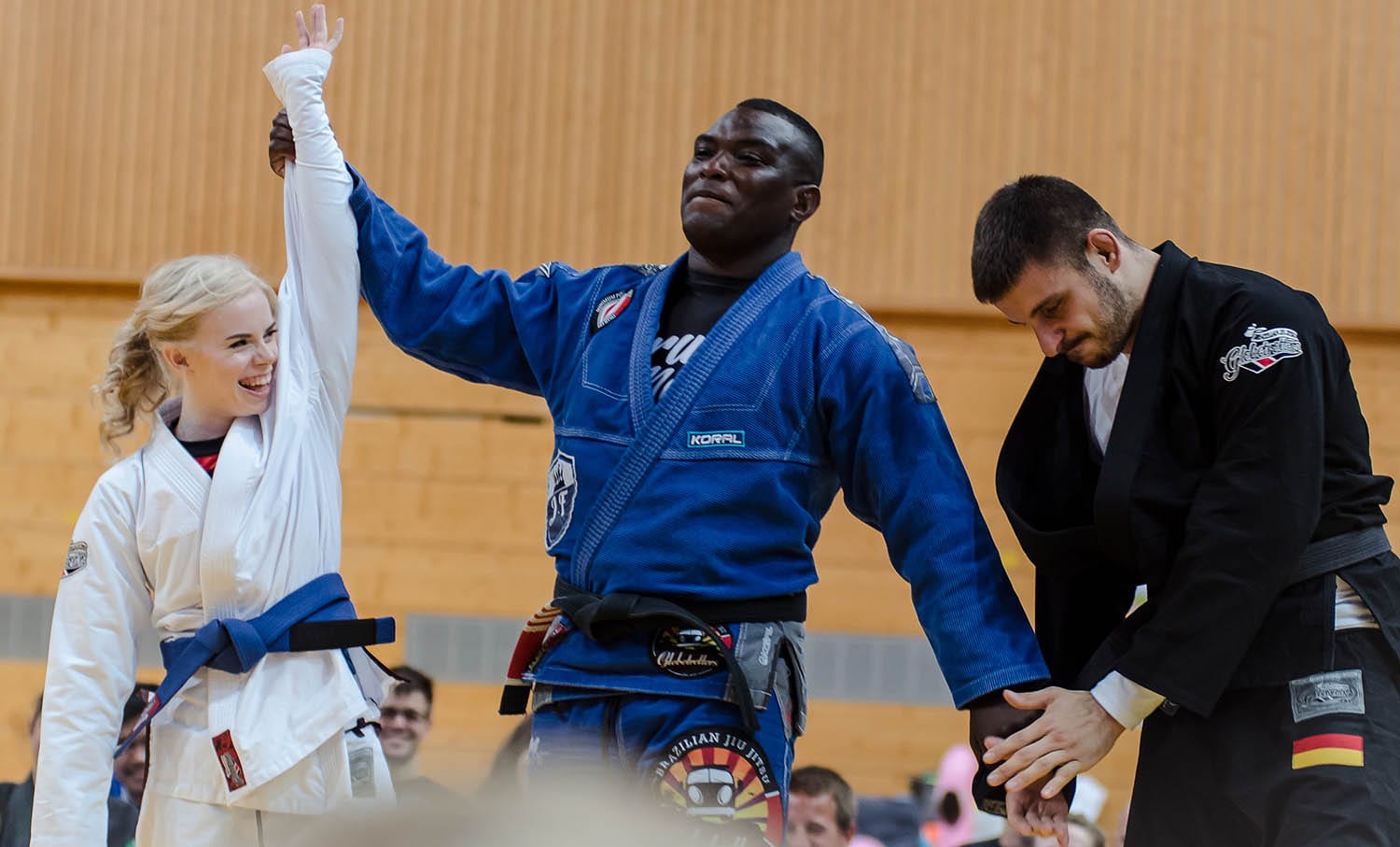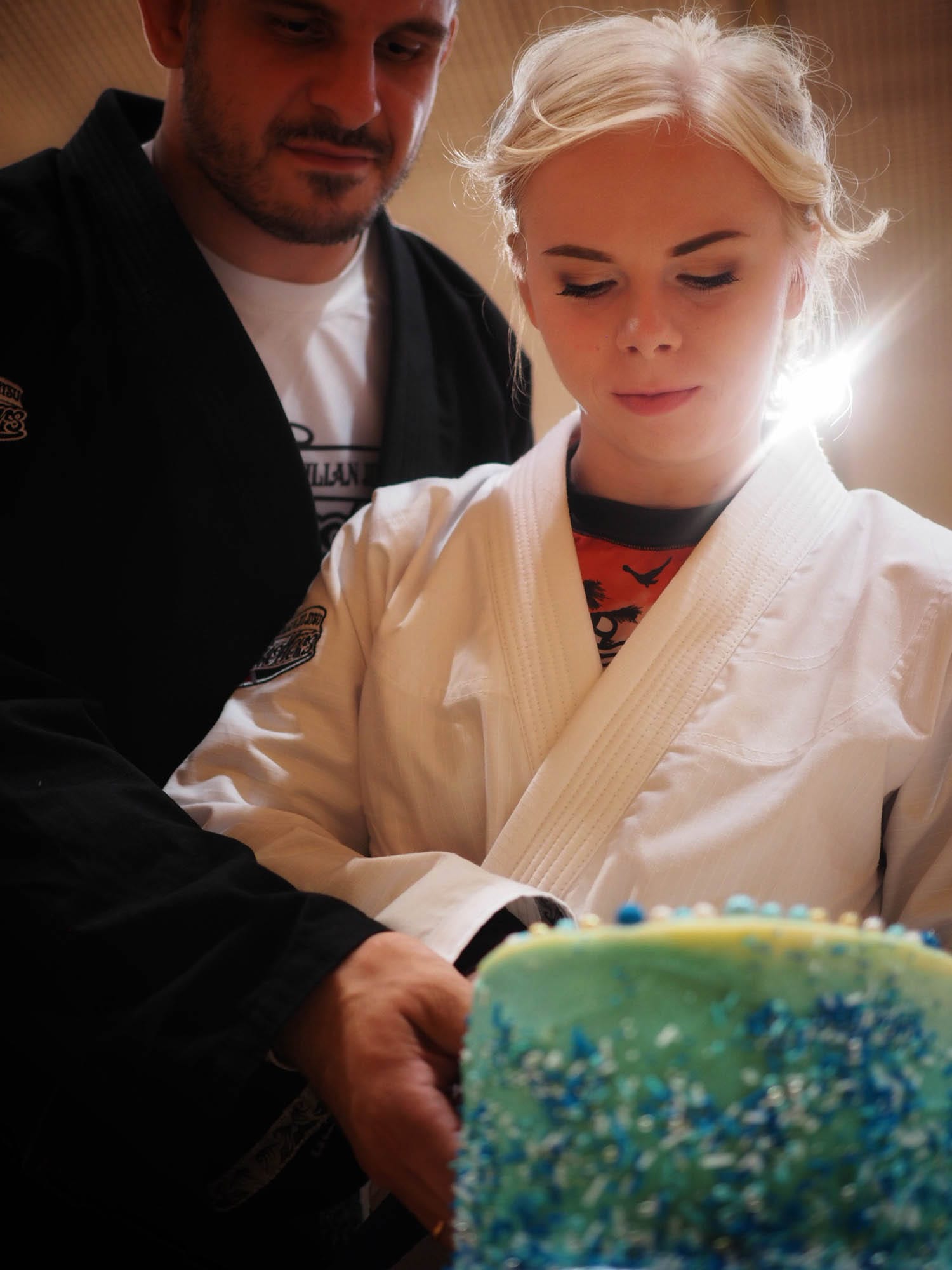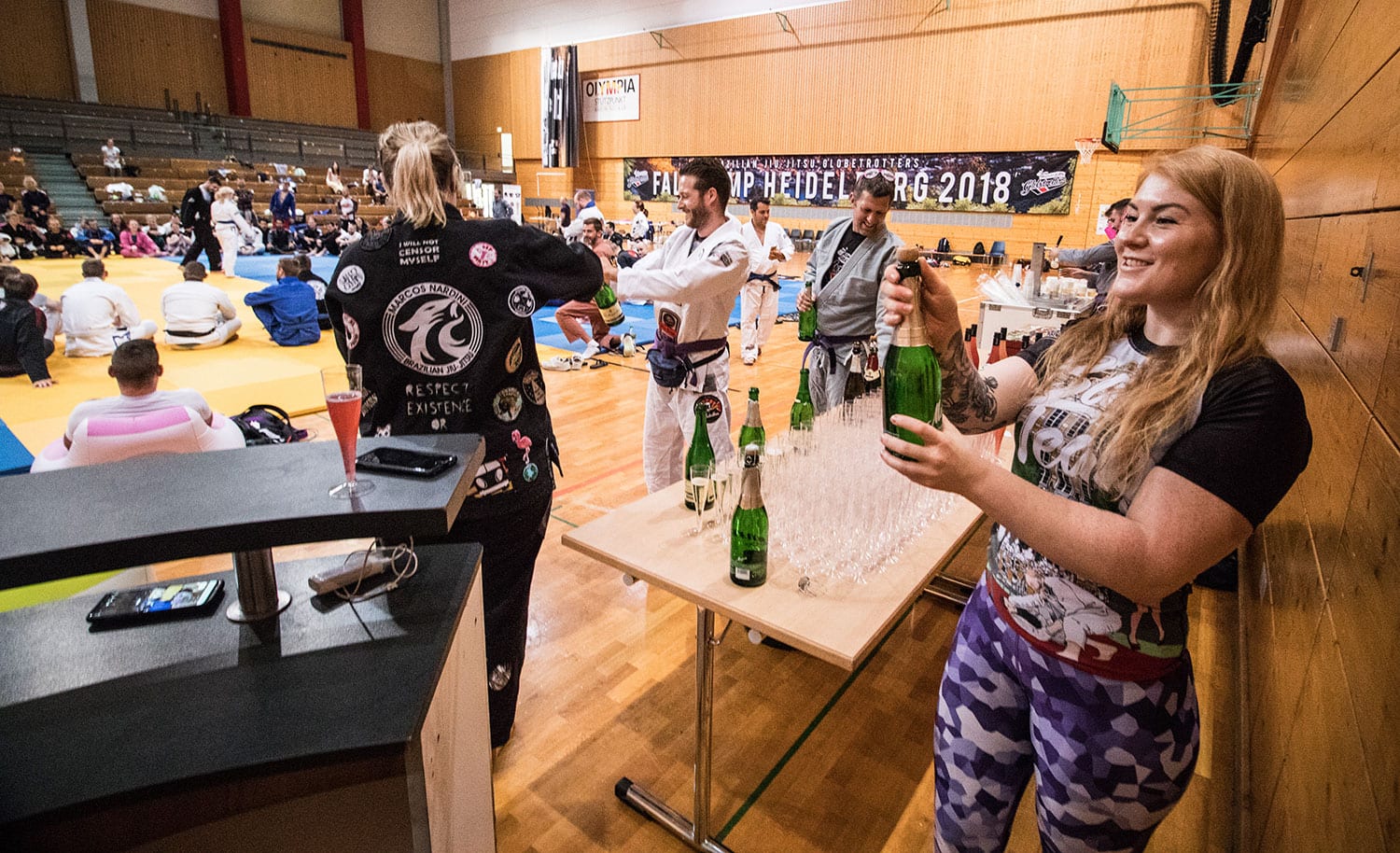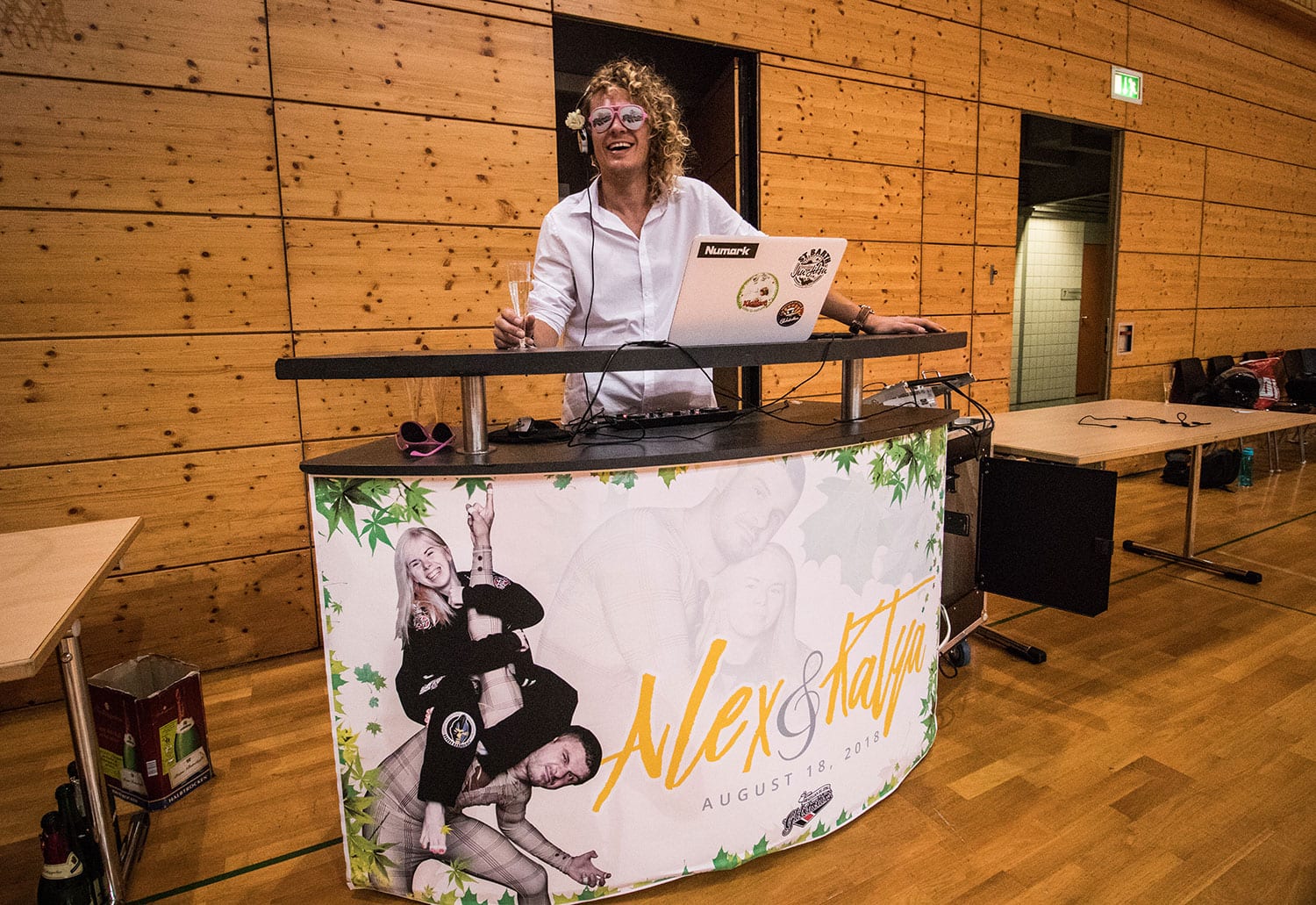 (Thanks to Astrid Nörenberg and Martin Sittko for the wonderful photos)
https://www.bjjglobetrotters.com/wp-content/uploads/2018/08/Hochzeit_Neufangs_TOP-5-2.jpg
2347
3543
Christian Graugart
https://www.bjjglobetrotters.com/wp-content/uploads/2022/06/bjj-globetrotters-logo-header-1.png
Christian Graugart
2018-08-22 14:24:46
2020-06-19 22:50:41
The first ever wedding at a BJJ Globetrotters camp