Information about COVID-19 and Arizona Camp 2020
The camp is fully planned to go ahead!
All participants must perform a C-19 test within 72 hours of arriving at camp
We do daily temperature checks on participants and locals at camp
Should you be unable to participate in a camp due to the virus, you will be offered a refund or voucher for a future camp.
If you have any questions, please don't hesitate to contact us on customerservice@bjjglobetrotters.com or Facebook Messenger.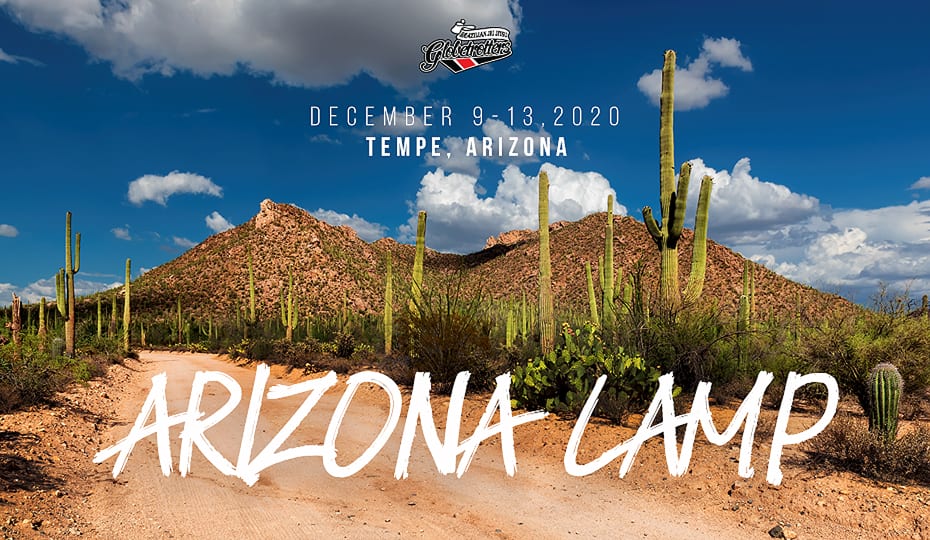 * December 9th to 13th in Tempe, Arizona *
* 15 minutes from Phoenix International Airport *
* Five days of training *
* Gi and no-gi classes all day long *
* Daily workshops and lectures *
* Outdoor BBQ in gym's back yard *
* Yoga classes *
* Extra mat space for all-day open mat / drilling *
* Free professional portrait service/photo booth *
* All experience levels and affiliations welcome! *
---
WELCOME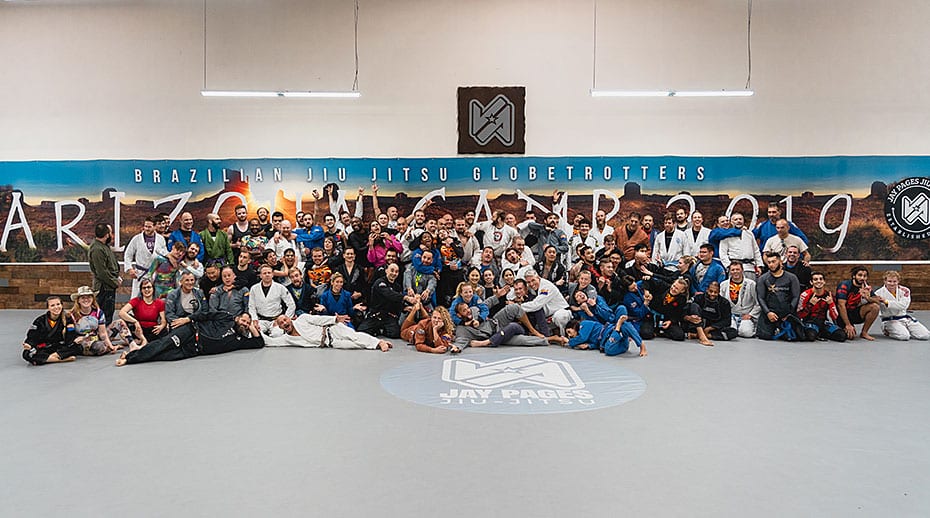 We recently hitched up our wagons and headed out west for our first taste of desert air, BBQ, and some proper frontier rolls. It went so well that we knew we had to do it all over again as soon as possible!
There's a huge Globetrotters community in North America, and this is really turning out to be an ideal gathering point for them. If you've ever been eager to try one of our camps, but haven't been able to due to the time or distance involved, this could be the one for you.
Consider it your gateway to the Globetrotters camp experience!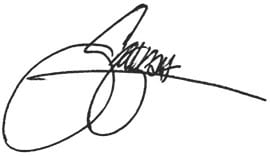 ---
LOCATION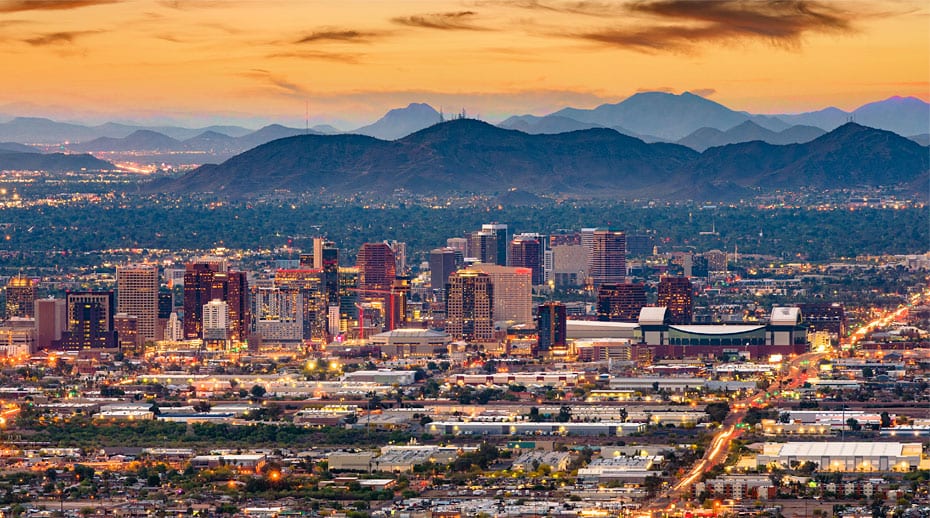 Tempe, AZ is part of the Phoenix metropolitan area, and as such is easily reachable from almost anywhere in the US. The camp venue is, in fact, only a 15-minute drive from Phoenix Sky Harbor International Airport (PHX).
Tempe itself is home to Arizona State University (ASU) and a host of cutting-edge tech companies working on everything from biotech to solar power, so the population is young and energetic and there's a vibrant nightlife. It's also right in the middle of the 100,000 sq mi Sonoran Desert, so there's excellent hiking and biking to be had, and no end of scenic drives.
We're kicking the camp off on Wednesday and finishing up with an Open Mat on Sunday morning, so you'll be able to fly in, spend a few days training/meeting new people/discovering new beers, and still be back home by Sunday night. No need to take too many vacation days off ;-)
---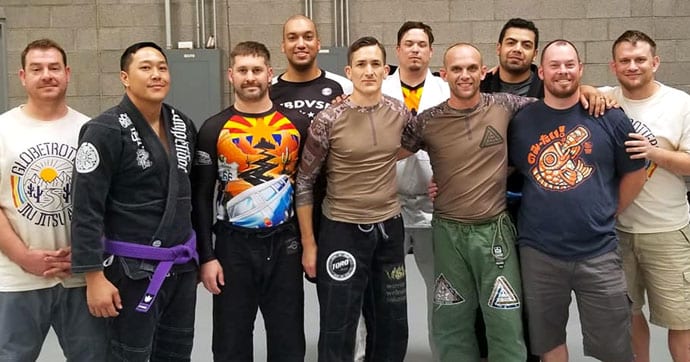 "Every time I come to camp I am overwhelmed by the incredible culture Christian has created for us. This camp had some of the best mats vibes I have ever experienced."
– Joey, United States
---
FACILITIES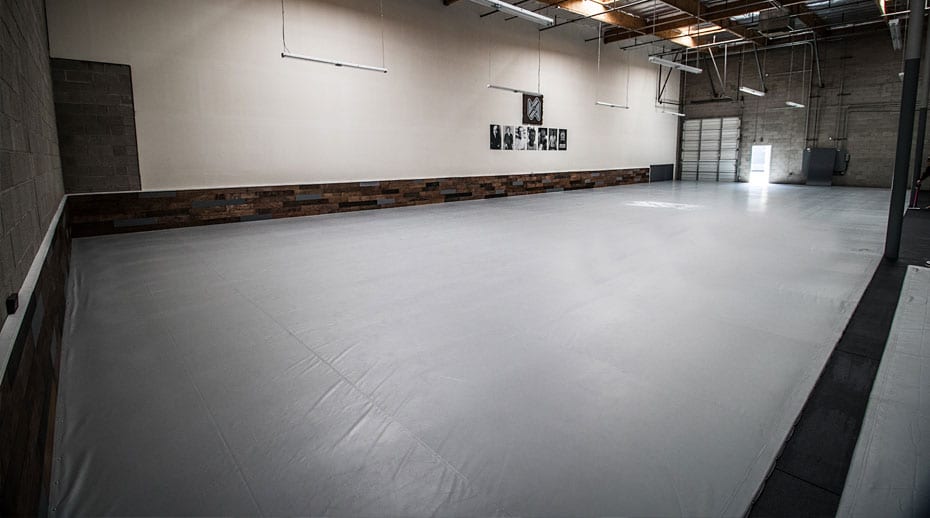 Jay Pages Jiu-Jitsu Academy is a dedicated professional BJJ and MMA gym, with a huge mat space that we'll have all to ourselves during the camp. We'll also have full access to all the weights and fitness equipment.
We're going to put the gym to proper use as the bustling social center of the camp, so regardless of whether you're looking for rolls, new friends, or sizzling BBQ – you'll find it right here.
We'll also have an extra, separate mat space available for all-day open mat, drilling, stretching, etc.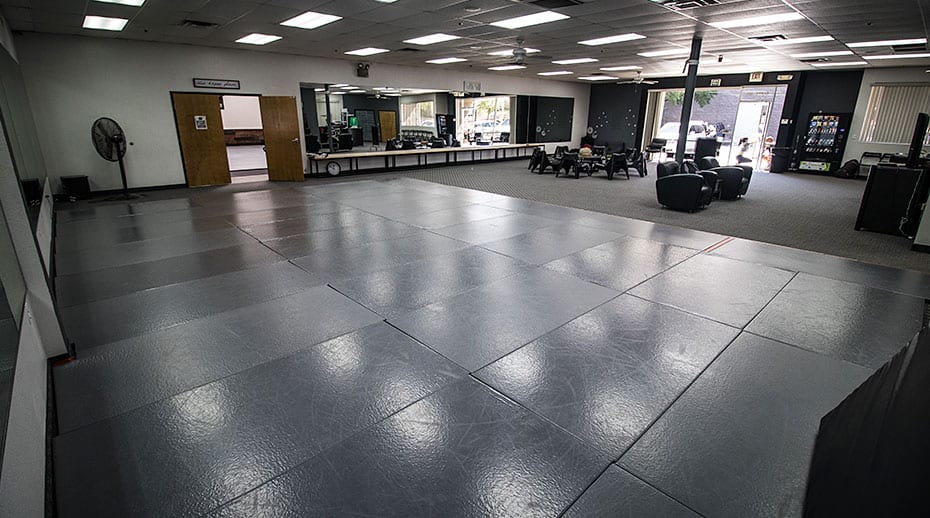 ---
"This camp reminded why I got in BJJ in the first place. It was the pick me up I needed to get back into training."
– Giselle, United States
---
BRAZILIAN JIU JITSU TRAINING







We'll be running classes (both gi and no-gi) every day from morning to evening, all taught by a variety of highly experienced instructors who bring their own perspective on Brazilian Jiu Jitsu, sometimes incorporating concepts from other grappling arts such as wrestling, judo, and luta livre. We'll also schedule frequent open mat sessions at which you can roll, drill technique, or just chat with the instructors and pick their brains. It's entirely normal to see 10-20 black belts sitting around during open mat, chatting with everyone, answering questions, and swapping ideas and experiences. You frequently hear instructors say that even if they weren't here to teach, they'd still come just to participate in the uniquely helpful environment of learning and sharing.
Basically, there'll be more training and input than you can possibly handle over the course of the camp, so make sure to bring your notepad!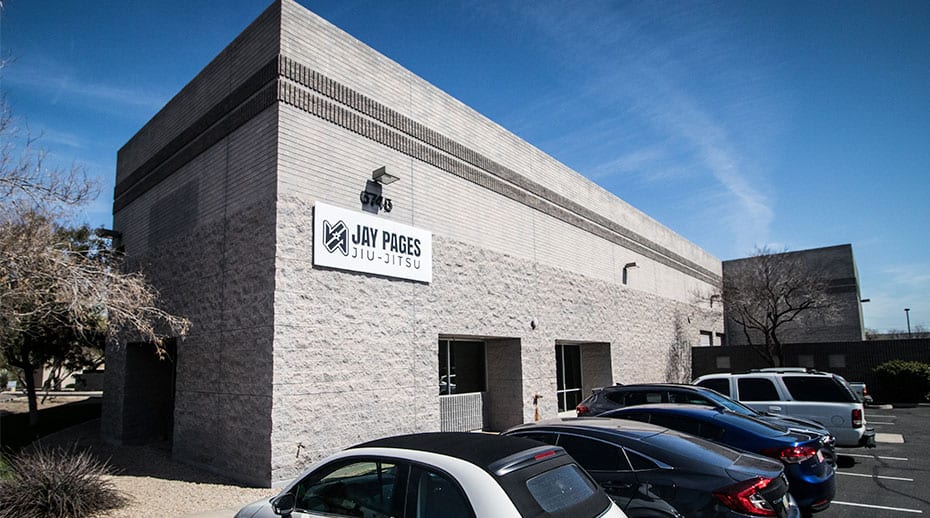 All of our camps are renowned for their open and welcoming atmosphere. They're full of enthusiastic, friendly people from all around the world, who enjoy training in a fun, relaxed, and open-minded environment. So regardless of whether you're there with a group or travelling solo, you'll always find someone to slap hands with.
---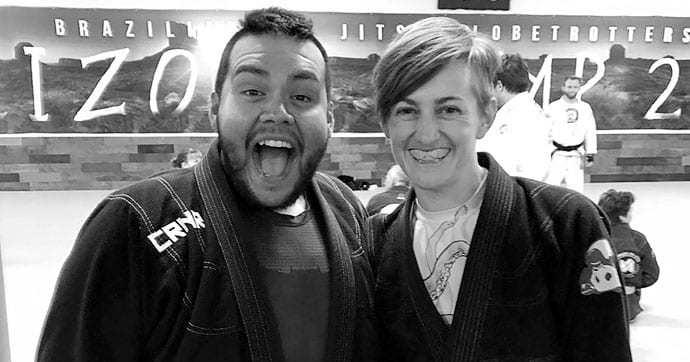 "Finally jumping on a plane and the realization that I don't get to be choked by any you, really hit. Thank you all so much for welcoming a newbie. Not just to the camp but a newbie to Jiu Jitsu as well. Everyone was kind enough to share knowledge, time, and sweat with someone who barely knows where to grip. You were all phenomenal and I'm looking forward to crossing paths again."
– Jose, United States
---
ONLINE VIDEO LIBRARY OF CAMP CLASSES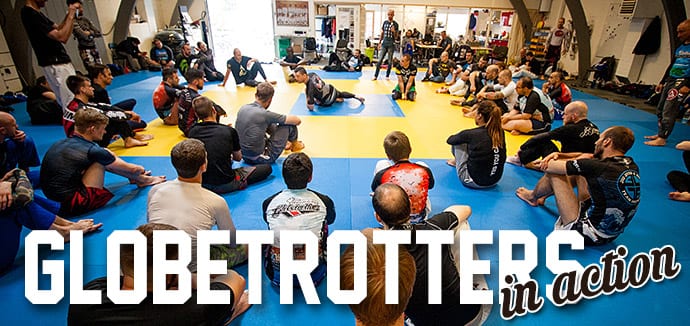 We'll be professionally filming many of the classes and then hosting them online at our video library: BJJ Globetrotters in Action. They'll be entirely free to access (as will the videos from all our other camps), so if you want to refresh your memory you can go back and check out the technique as many times as you want.
---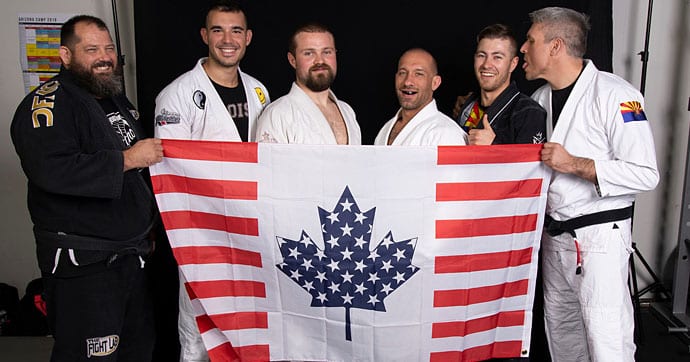 "Thanks for such a great time! It was amazing to see all my Globetrotters friends again, and an honour to meet new ones! Thank you to everyone who took the time to roll with me, these camps give me a new passion for BJJ."
– Kyle, Canada
---
OTHER ACTIVITES

We're going to hold BBQs in the gym's backyard and we've got plenty more stuff like that in the works too. Our goal is that you'll never have to go too far from the gym into order to find your next best friend or new cherished travel memory!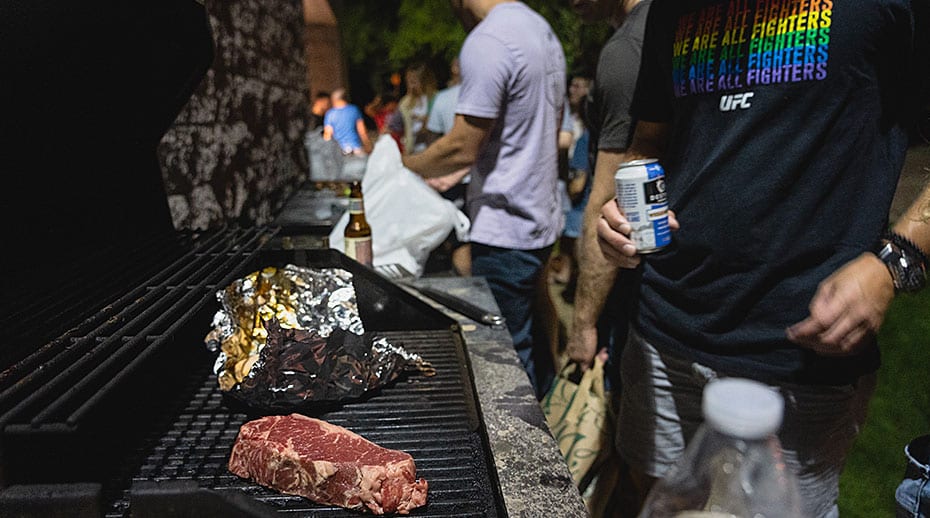 If you want to head out into Tempe, AZ itself, there's a great selection of bars and clubs as befits such a bustling university town. And if you happen to have more time on your hands, grab a car and head out for a day trip of hiking / biking / rafting in the Sonoran Desert, or further on to the Grand Canyon – a 3.5 hour drive away.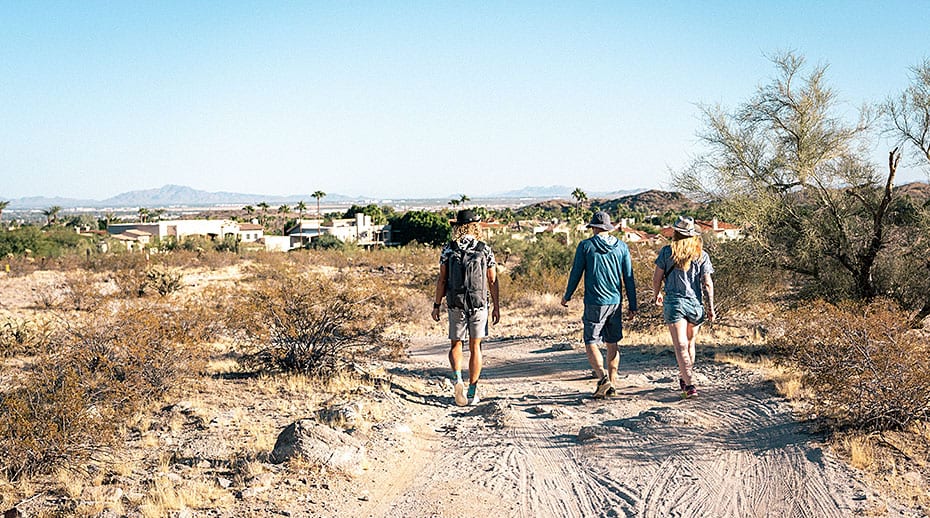 ---
ACCOMMODATION
Tempe is pretty spread out, but here are some places close to the camp venue that you might want to check out.
And of course, it's always worth seeing what Airbnb has to offer.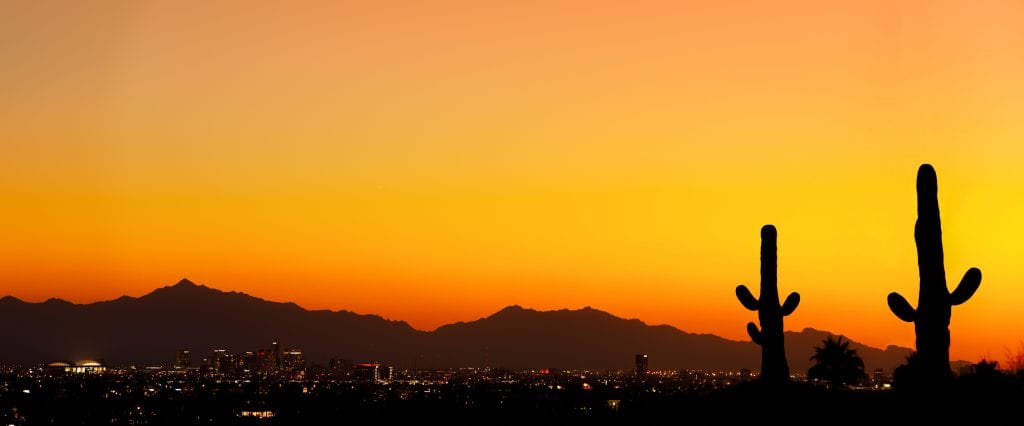 ---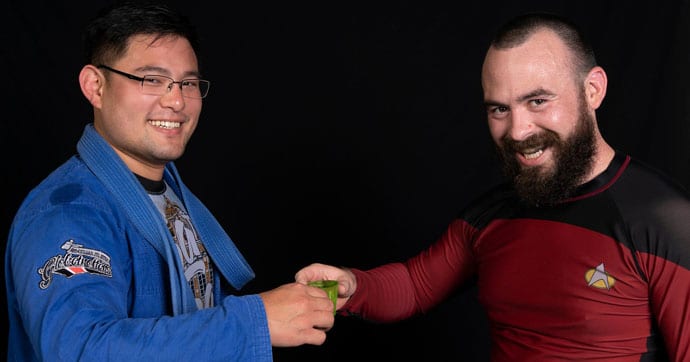 "Thank you everyone for yet another wonderful camp! My heart is warm from feeling being cared for and loved by you guys, and being able to love everyone back in this community in the best ways I can (food). Despite this camp having some hiccups such as my bum knee and the travel fishing rod breaking before the actual fishing, it was an amazing experience regardless. "
– Michael, United States
---
WORKSHOPS
Off the mats, we'll be holding a series of workshops taught by a selection of instructors and highly knowledgeable camp attendees. These will all take place in the camp venue. Generally they focus on Jiu Jitsu and sport-related topics, but we've also had presentations on things like First Aid, getting ideas and making stuff happen, and beer brewing – basically anything cool that we think might be interesting!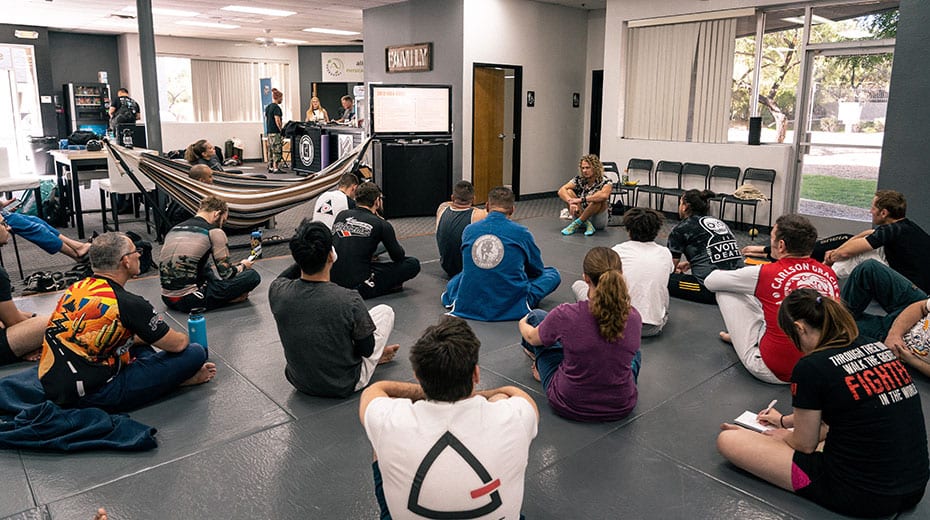 ---
MORNING YOGA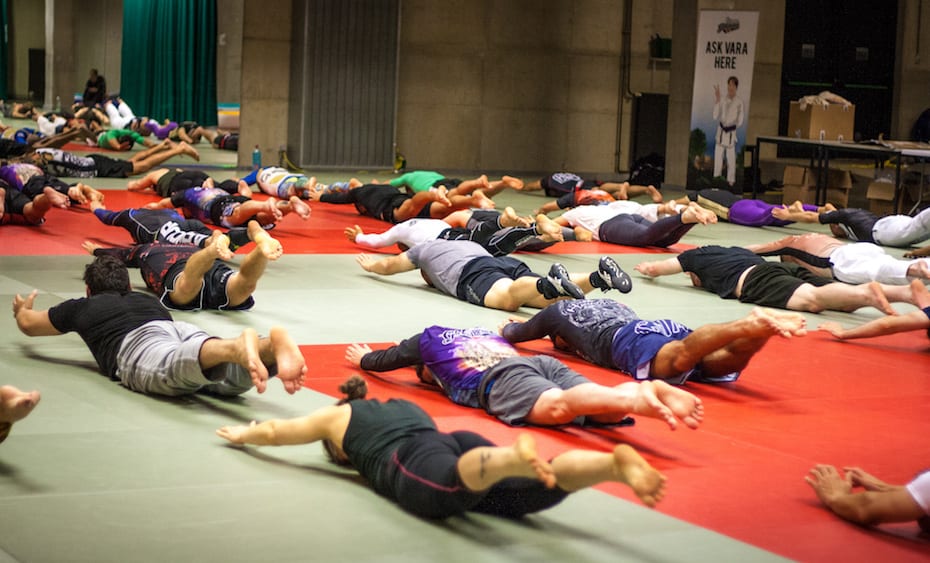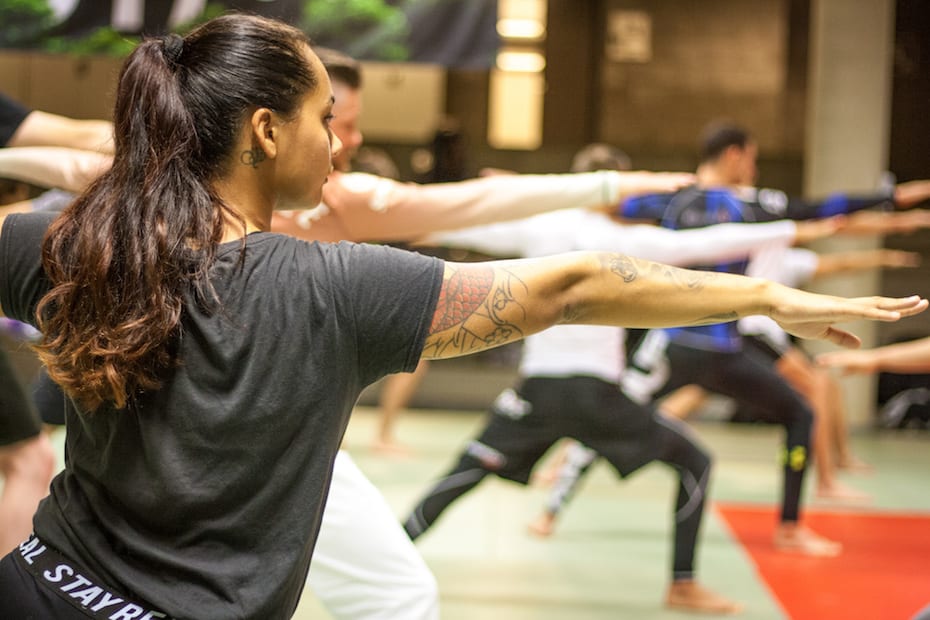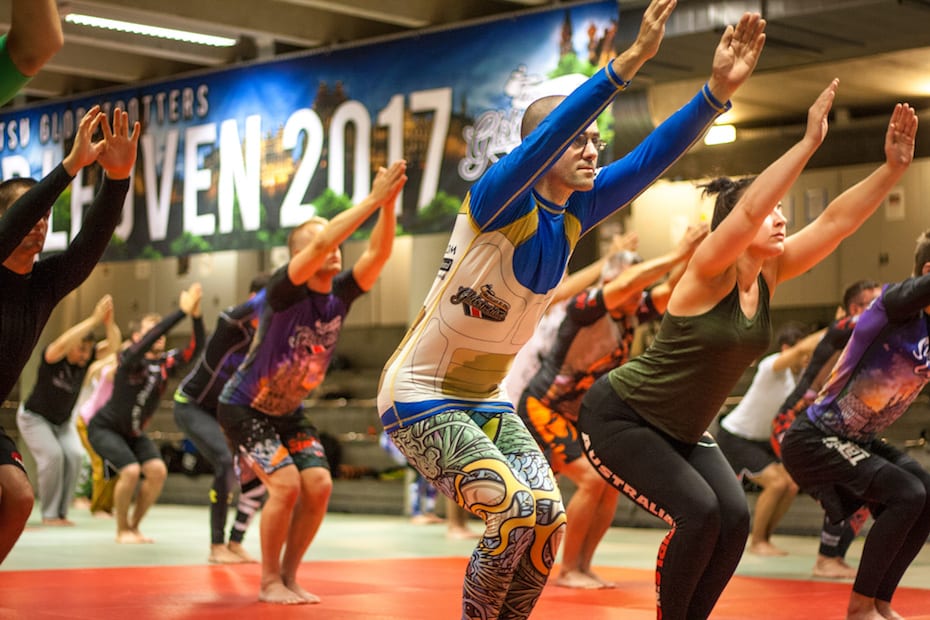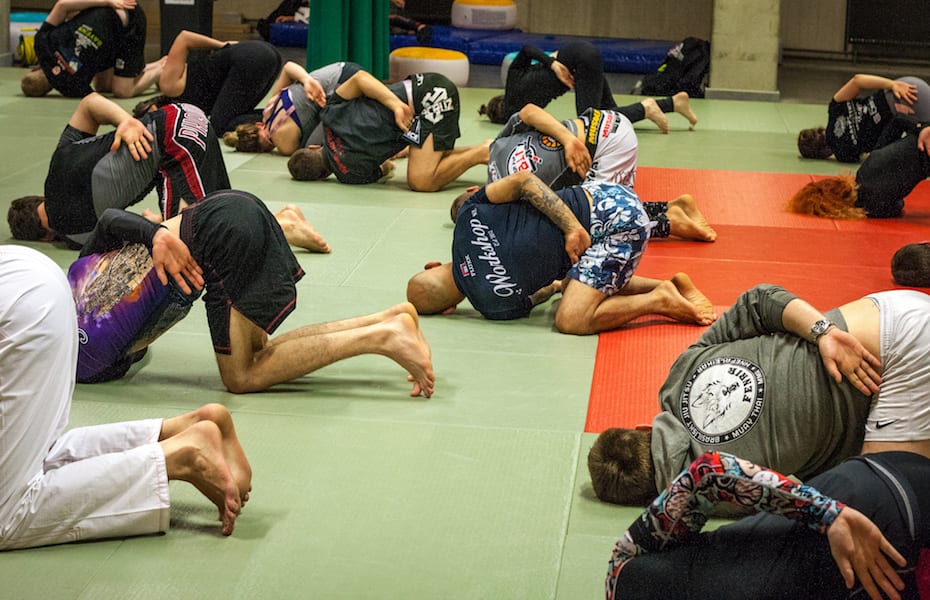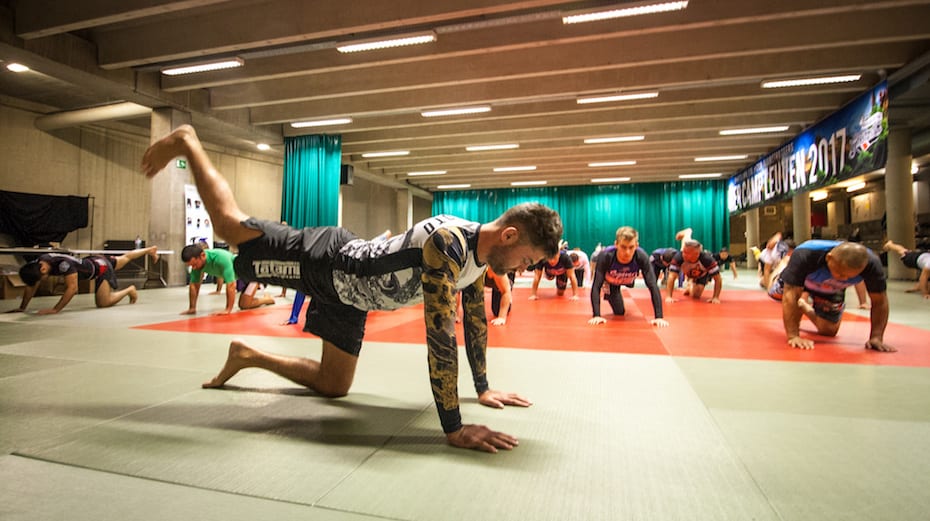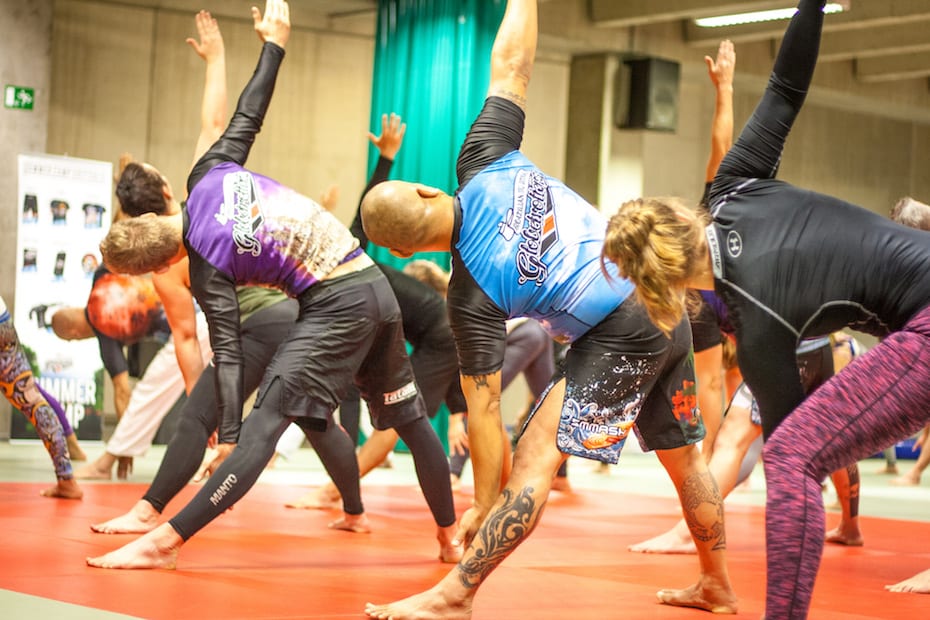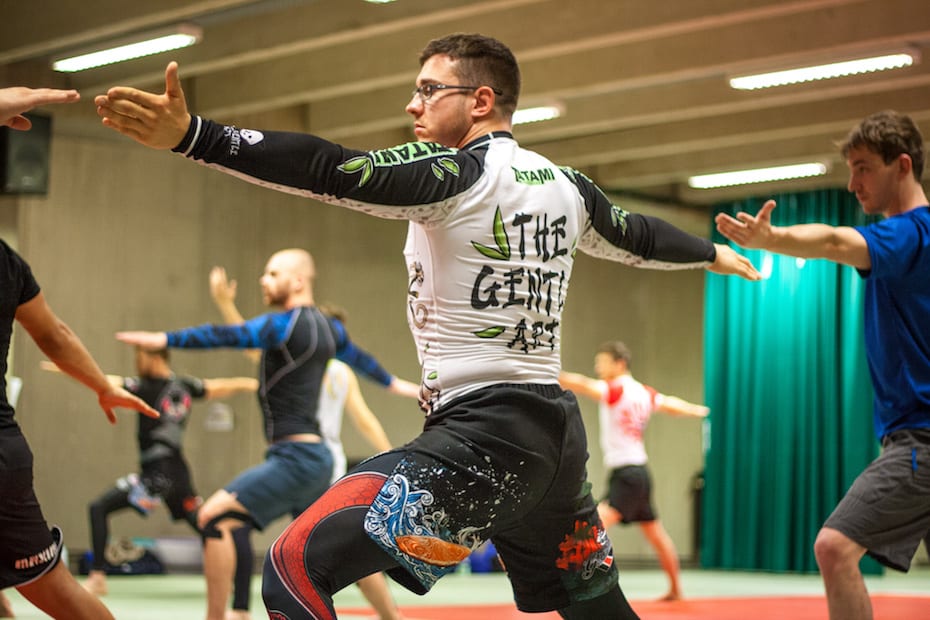 Regardless of the colour of the belt around your waist, several days of 8+ hours on the mats is tough on the body! In order to keep us as limber and loose right until the end, we're bringing in an instructor to run morning yoga sessions throughout the entire camp.
---
"Big thank you everyone who drilled and rolled with me this weekend, this was my first camp and it greatly exceeded my expectations. Especially thankful to the black belts that crushed me and then evaluated my game- it is beyond appreciated. See you all at the next camp!"
– Ashley, Canada
---
FREE PHOTO BOOTH
Once again, we're offering a free photo booth run by a professional portrait photographer during the camp. Grab your finest gi, favourite accessories, and nearest liftable friend, and get that Facebook profile picture you've always wanted!








---
CONFIRMED INSTRUCTORS
More instructors to be announced!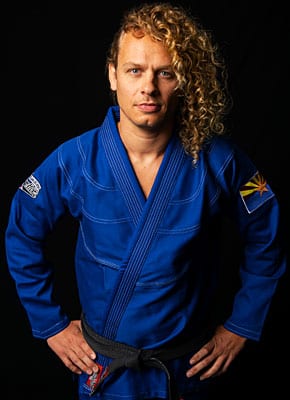 Christian Graugart

- From Saint Barthélemy, F.W.I.
- Author of The BJJ Globetrotter
- 2nd place IBJJF Europeans brown belt
- IBJJF London Open black belt champion
- Multiple x IBJJF default bronze medalist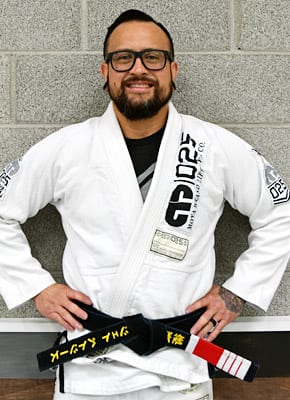 Jay Pages

- From Arizona, United States
- BJJ black belt
- IBJJF American Nationals Champion
- 6X AZSBJJF Champion
- That DILF from YouTube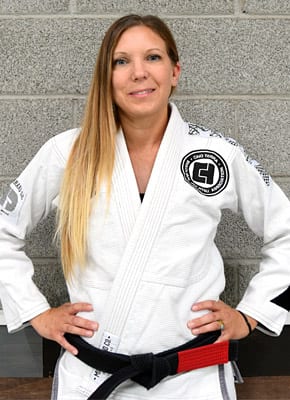 Lisa Pages

- From Arizona, United States
- BJJ Black Belt
- 3rd IBJJF Pan Ams '19
- Gold American Nationals '16
- Most participation medals record holder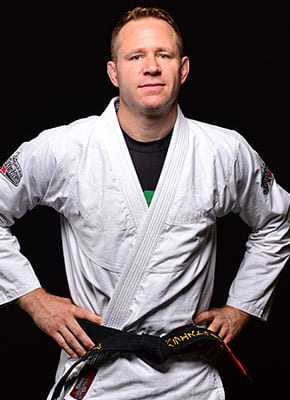 Aaron Ross

- From Florida, USA / Tokyo, Japan
- BJJ black belt
- 10+ yrs training in Paraestra, Tokyo
- Best Horse Stance '84 All Valley Karate Ch.
- International used car salesman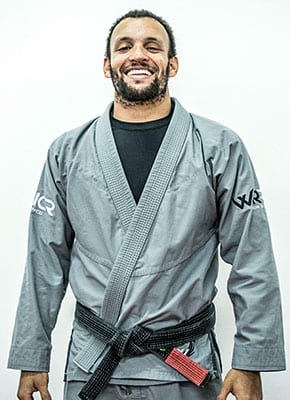 Charles Harriott

- From Florida, United States
- BJJ black belt
- Been matsurfing all of 2018
- Sometimes compete, sometimes win
- Kaohsiung Dance Battle Champion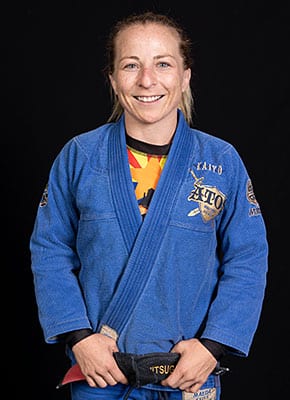 Heather Raftery

- From Arizona, United States
- BJJ Black Belt
- 2017 NoGi World Silver Medalist (Black)
- 2016 NoGi World Champion (Brown)
- Used to live in a 1970 Volkswagen bus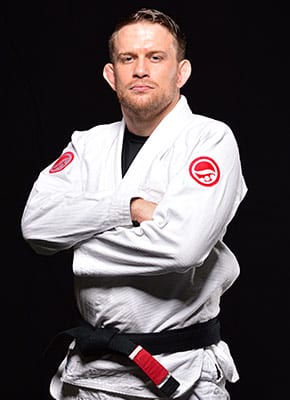 Ben Westrich

- From Colorado, United States
- BJJ Black Belt
- 10x Colorado State Champion
- 11-0 MMA record (10 submissions)
- Masters the upside down belt knot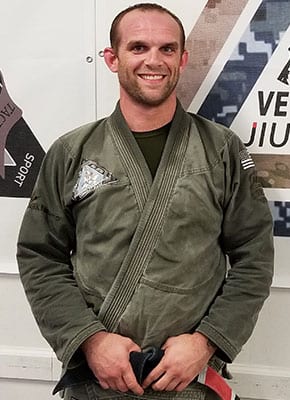 Joey Zente

- United States
- BJJ Black Belt
- Founder of Veterans Jiu-Jitsu
- Sings ABBA in the shower
- Ties his belt with a 1879 naval knot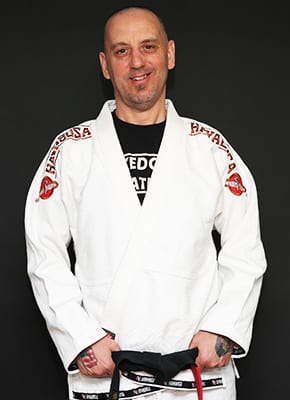 Rich Sab

- From New Jersey USA
- BJJ Black belt
- Instructor at The Edge MMA, NJ
- NASM Certified Personal Trainer
- Part time actor and rock star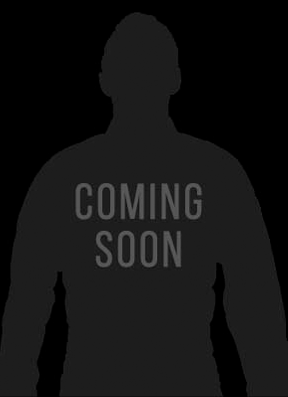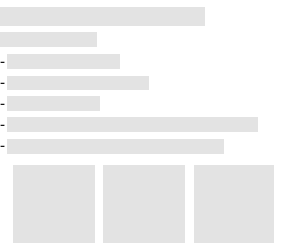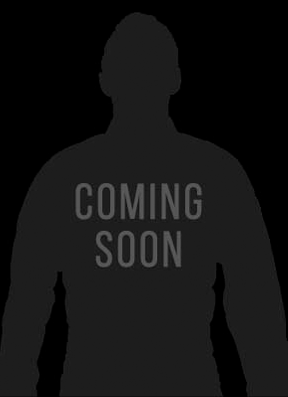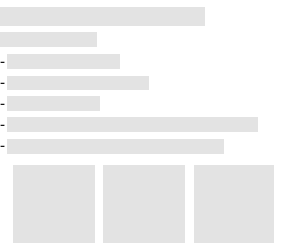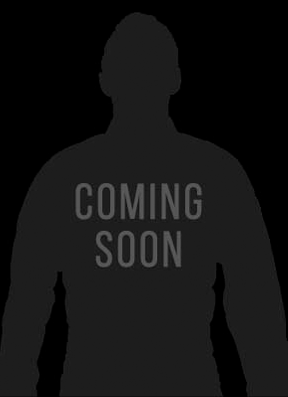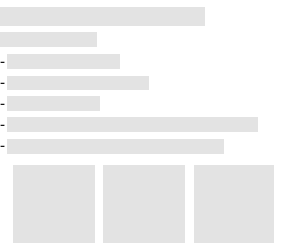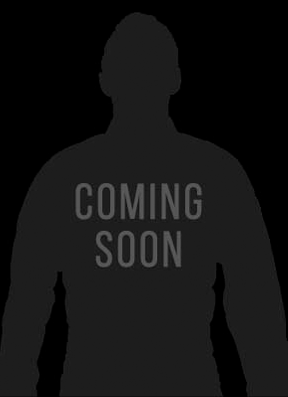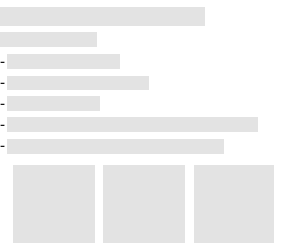 ---
INSTRUCTORS' CODE OF CONDUCT
All instructors at the BJJ Globetrotters camps have agreed to:
Respect and treat everyone at the camp equally, regardless of gender, sexuality, age, belt level, and skill; on and off the mats.
Behave respectfully and with the integrity to be expected of an instructor, role model, and representative of BJJ Globetrotters; on and off the mats.
Be a team player and support their fellow instructors.
Treat neither rolling nor teaching as a competition.
---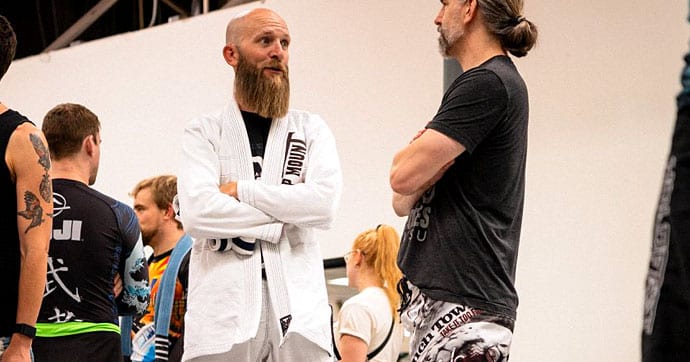 "Well what a camp, BJJ Globetrotters, it was an eye opener for sure. I am bruised and worn out but I have to say it was all worth it. I will be back, this was too much fun."
– David, United States
---
SCHEDULE & GUIDEBOOK
Schedule and guidebook will be announced closer to the camp
Click here to read guidebook from last Arizona Camp
* Welcome meeting and first training will be Wednesday afternoon *
* Daily classes and open mats from morning to evening *
* Last training will be Sunday noon *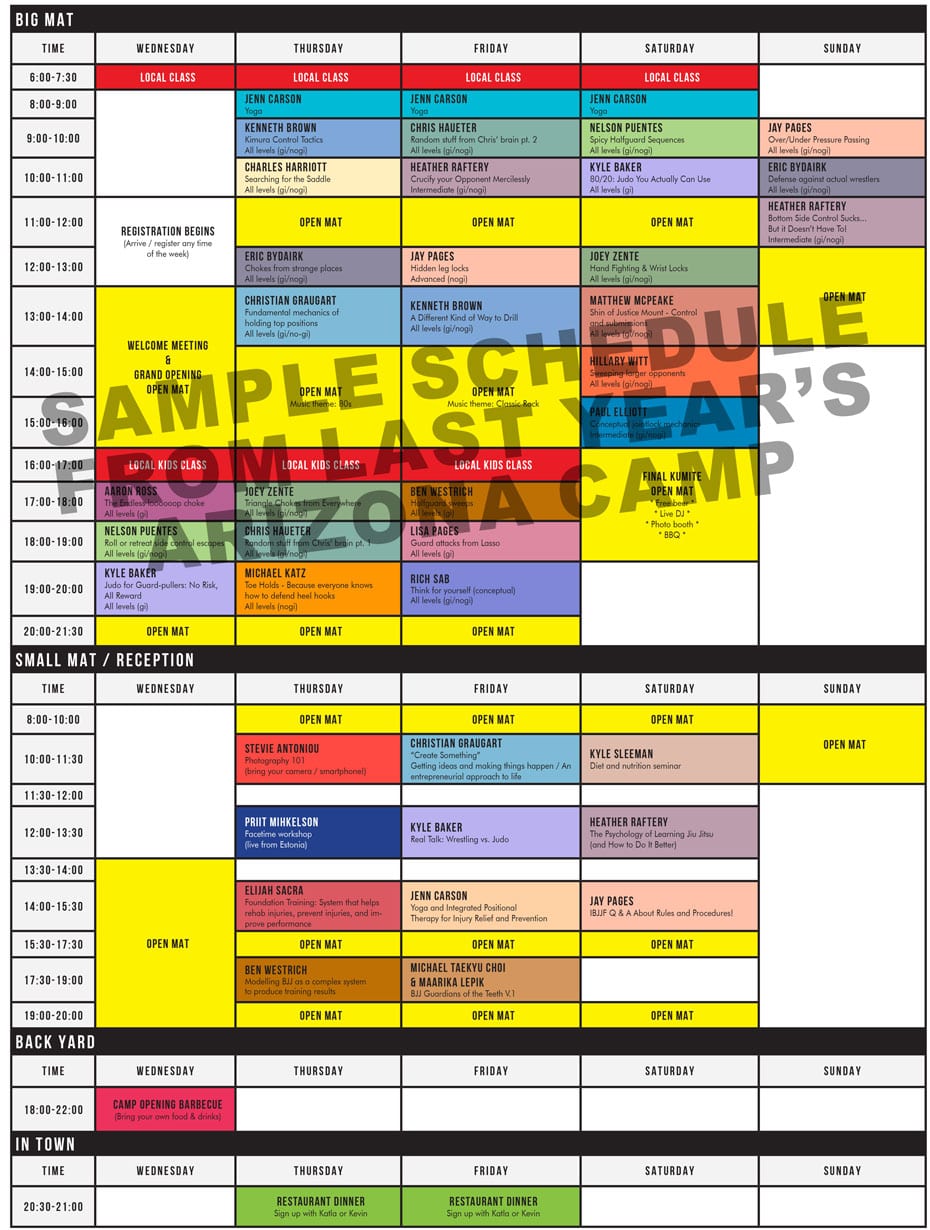 ---
$100 CUSTOM DESIGNED CAMP GI OFFER






Book your spot before October 1st and get a special Arizona Camp edition of either our light weight travel gi or pearl weave competition gi for just $100 (regular price $115). You can pick any color of the gi (blue, white, black, brown, pink or gray) and it will have a special design just for this camp.
BJJ Globetrotters Travel gi 2019
* Arizona Camp 2020 design *
* Available in blue, white, black, brown, pink and gray *
* Super light ripstop jacket and pants *
* From just 1.1 kg *
* Perfect to bring for traveling *
* Special camp pre-order price $100 (regular price $115) *

BJJ Globetrotters Competition Gi 2019
* Arizona Camp 2020 design *
* Available in blue, white, black and gray *
* High quality, 100% cotton 550GSM pearl weave jacket *
* 10 oz canvas pants *
* IBJJF competition legal (except the gray one) *
* Special camp pre-order price $100 (regular price $115) *
Pre-order with your camp registration and you can pick it up at the camp and pay in cash there. Binding, gentleman's agreement :)
---
"The thing that I enjoy most about Globetrotter camps, is the willingness to help, that you don't see a lot of in everyday life. Having trouble with a particular technique? You can find multiple skill levels of people more than happy to help. Need some ideas that might help grow your little Jiu Jitsu club? There's various years of experience to brainstorm with over a beer or on the sidelines. Want so see how you stack up with a high level black belt? Ask any of them to roll without the fear of being rejected or crushed. Looking for a new friend that you can share Jiu Jitsu / life problems with? There's a 97% chance that the perfect person to listen will be at camp with you. Essentially it's one of the friendliest group of strangers you will ever meet. As soon as camp ends, I'm looking forward to the next!"
– Anthony, Canada
---
BOOK YOUR SPOT

Five days unlimited training camp
(Accommodation not included)

$275




(Or $150 now and remaining $125 before November 1st)

Availability:

LOW

(Less than 30 tickets left)

Terms and conditions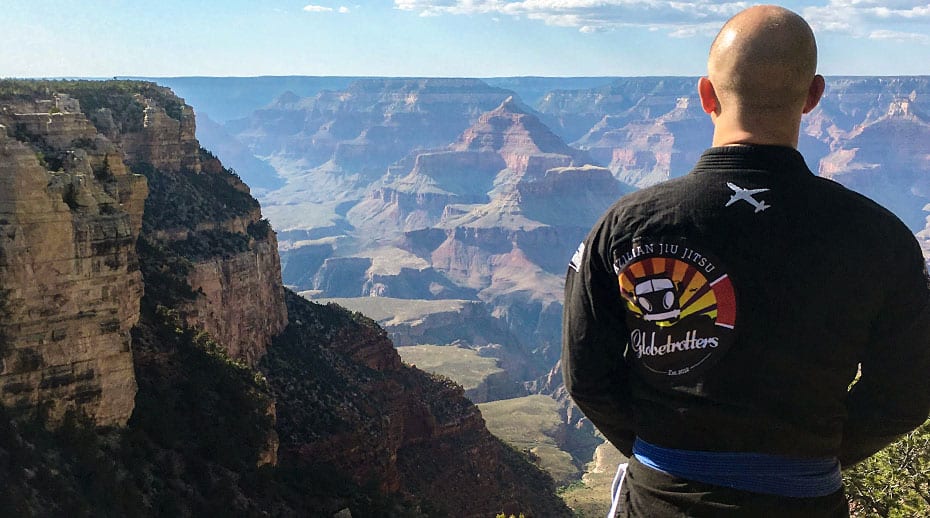 ---
ALL UPCOMING CAMPS
---
FREQUENTLY ASKED QUESTIONS
Where is the camp?
The address of the camp is: Jay Pages Jiu-Jitsu Academy, 6745 S. Harl Ave., Suite 101 Tempe, AZ 85283.
How do I get there?
The gym is only a 15-minute drive from Phoenix Sky Harbor International Airport (PHX), and there are flights there from all over the US.
Is there a minimum age for participation?
You have to be at least 18 years old in order to attend the camp. The only exception is our family friendly camp in Austria, where kids can participate together with at least one adult. Our minimum age required to participate in the camp without an adult is 18 years.
I'm not sure if I'm free on those dates yet and/or can't afford to buy a ticket right now. Can I reserve a spot at the camp and pay later once I've made my decision/ saved enough money?
Sorry, but we can't bookmark spots for people in advance. It would make it far too difficult to accurately determine how many spots are still available, and would cause additional confusion if people then cancel their reserved spots on short notice. To make it fair for everyone, we only secure camp spots for people who have bought a ticket.
I'll be nearby during the dates of the camp. Can I drop in for just one day / one class / one open mat?
Unfortunately, this isn't possible. The logistics of trying to keep track of day tickets for these camps would be a nightmare. Not to mention that if we allow one person to drop by, we have to allow
everyone
to drop by, and then we'd risk not having enough mat space for the people who actually paid for the full camp. Also, we often have a long waiting list for camp tickets, and it wouldn't be fair to those people if we let someone skip the list and come for a day. Same deal for everyone!:-)
What are the terms and conditions of the booking?
Here you go
.
Is it safe?
Yes :)
How many gis should I bring?
It depends on how much you want to train and if you also train nogi. We recommend two gis, that's enough for most people. Some people switch their days between gi and no-gi, and can do with a single gi.
Will I be allowed to film during the camp?
Yes, but always check with the instructor beforehand.
I only train with/without the gi, will there be enough training for me?
Yes! We promise there'll be more classes than you can possibly handle.
Where do the participants come from?
Our camps are usually attended by happy people from all over the world.
What language will the classes be taught in?
All classes are in English.
Is it possible to do private lessons with the instructors?
Yes, please talk with the instructors directly to make an appointment.
Is this just a BJJ camp?
Yes.
Will I receive a ticket in the mail?
There are no physical tickets for the camps. Your name is on our list when you arrive and check in.
When will there be training?
Training is running all day, every day!
I'm a complete beginner, can I still join?
Yes!! We have many hundreds beginners participate in our camps, every year.
I have booked a spot but have to cancel. Can I get a refund?
Coordinating refunds for a camp this size is a ton of work for us, so all bookings are non-refundable. You are most welcome to sell your spot to someone else, just let us know about it. In case the camp is sold out, we might have a waiting list you can obtain by emailing us.
Due to COVID-19 we are relaxing our cancellation policies: In case you can not make it to a camp due to the virus, you will be able to request a refund or a voucher :)
Where do the participants come from?
All over the world.
What other camps are you hosting?
See our
full schedule of camps
here!
Is it possible to test for belt promotion?
The Council of Traveling Black Belts can offer a brutally honest evaluations of skill level at our camps – no belt promotion guaranteed, naturally. If you're interested in the opinion of the instructors at a camp, shoot us an email with a description of your training career as well as link to a verified profile on
www.beltchecker.com
and we'll catch you on the mats for a few rolls and some feedback. We do not consider anyone for promotion who already have an instructor or are in between gyms.
---
If you have any questions or special inquiries, feel free to email us at mail@bjjglobetrotters.com and we'll get back to you as soon as possible!