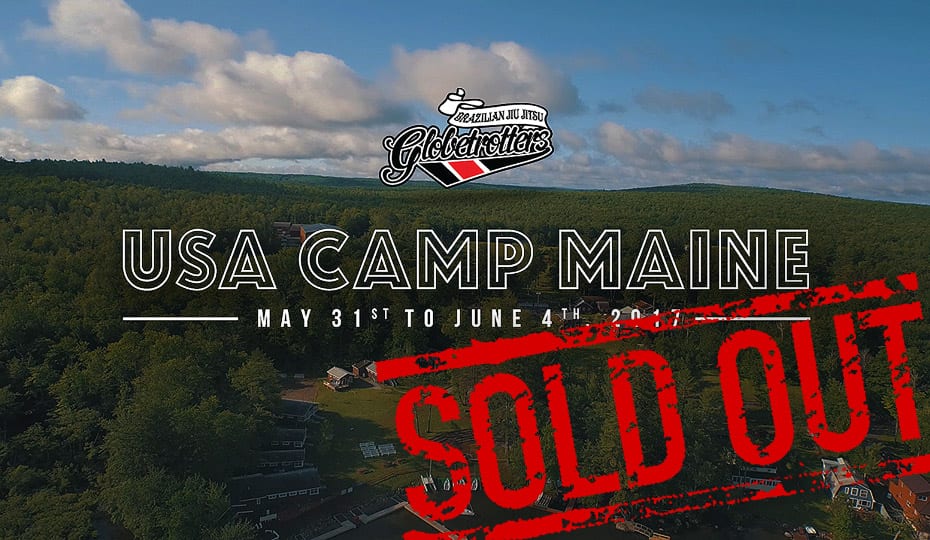 WELCOME
For our third camp in the United States, we're this time moving a bit more north to Maine where we'll be hosting yet another beautiful camp in the middle of the forest by a lake. The facilities, food and location here is just amazing and we can't wait to spend five days deep in the woods with more than 100 enthusiastic Jiu Jitsu nerds for an(other) experience of a lifetime.
As always, we're bringing in a bunch of high level instructors who will be teaching classes from morning until evening for five days straight. Food and accommodation is taken care of, so you basically just need to show up and get in your gi or shorts :)
Hope to see you there!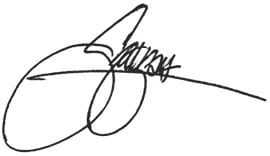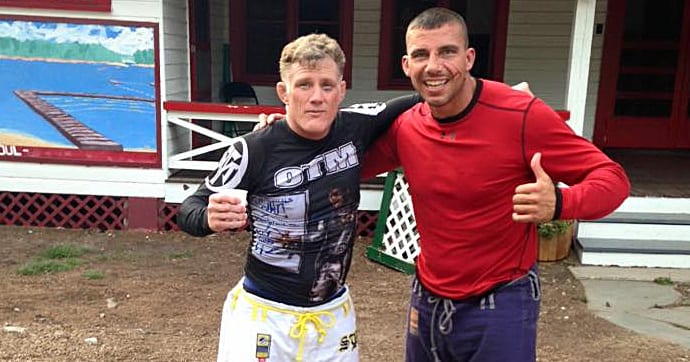 "I have had many great experiences in my lifetime, but attending the BJJ Globetrotters USA Camp was on the top of my list. I truly met some of the most sincere and wonderful people from all over the world. The training was outstanding and the instructors were top notch."
– Russ, United States
LOCATION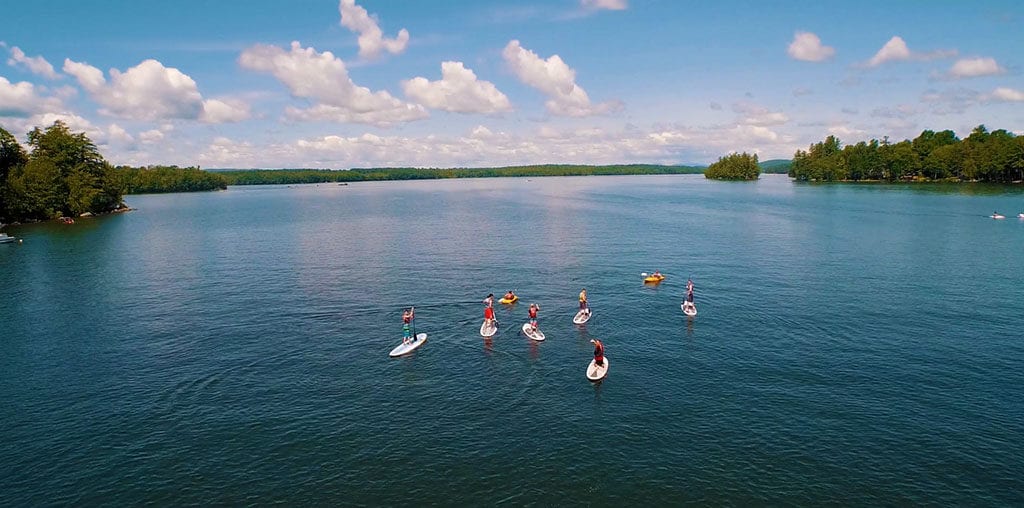 Camp Manitou is located in the beautiful nature of Maine, just a little over an hour's drive from Portland, Maine. Between tall trees and right next to a quiet lake, this camp will be a combination of relaxing in nature and training Jiu Jitsu all day long with friendly people from around the world.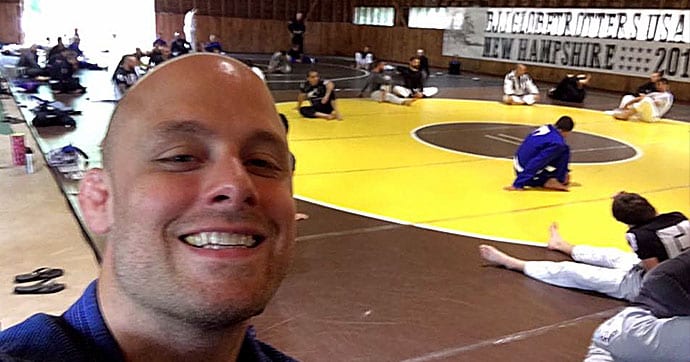 "It's been a few days since the USA camp ended and I'm still thinking about what a unique and awesome experience it was. Definitely something I'll remember forever. I met so many great people. Thank you everyone for being awesome people! I'm really glad I was able to get to teach and be a part of this camp. Thanks Christian! I'm definitely looking forward to next year. I had a great time. Met some of the coolest peeps in BJJ!"
– Jason, United States
FACILITIES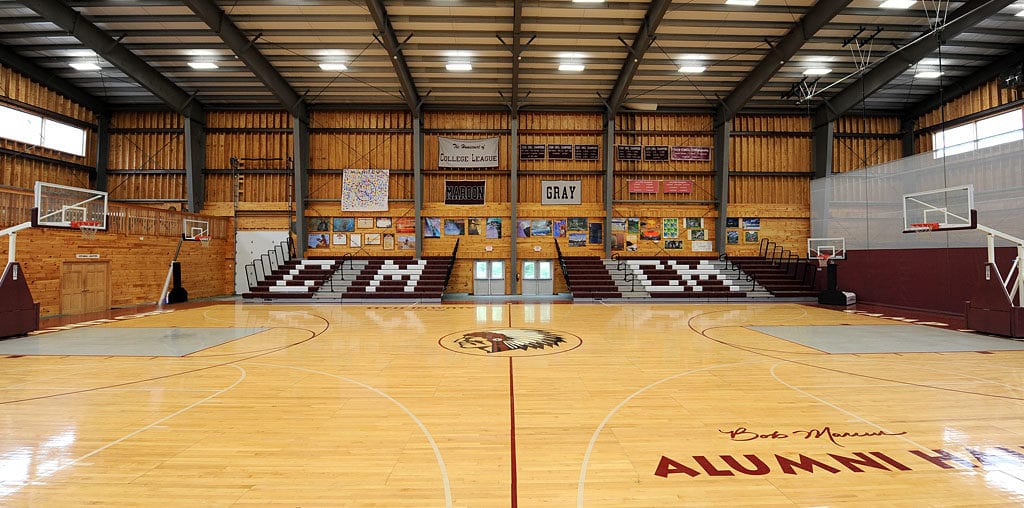 We've really upgraded the facilities for this year's camp. Everything is modern and the cabins we're staying in are really nice and have showers in each of them. Training will be taking place in the beautiful sports hall, a short walk from the cabins, where there will be plenty of mat space for everyone.
Camp Manitou also offers lots of other interesting and fun activities, such as waterskiing, paddle boarding, ball sports of all kinds, swimming and more. So in case you need a break from the Jiu Jitsu training, there will always be something to keep you entertained :)
Included in the camp package is also a free laundry service – we'll wash and return your gi to your cabin daily.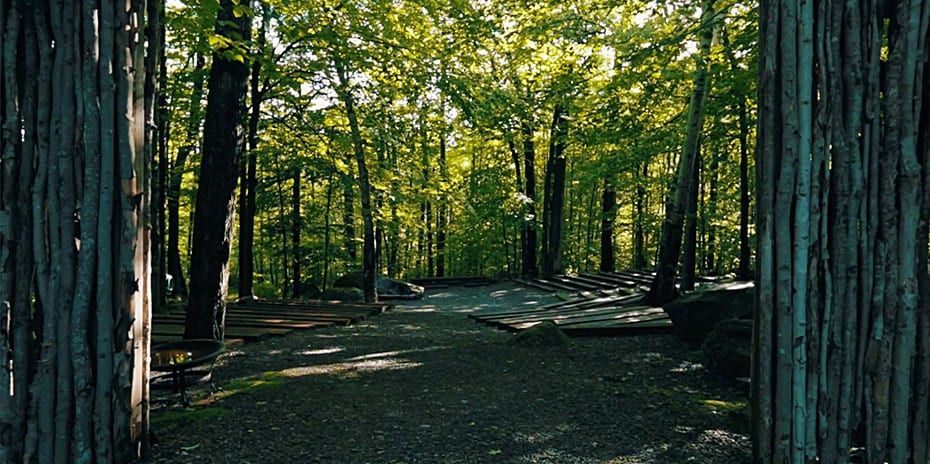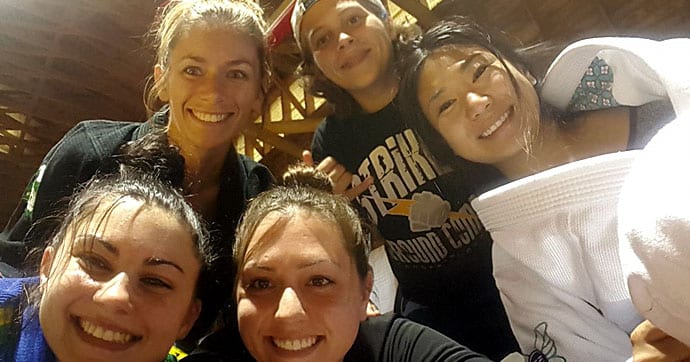 "I have been training Jiu Jitsu for 3 years and I thought I knew what the lifestyle was about. I mean you train really hard almost everyday, you compete even harder to make podium and you cross-train with your friends at other gyms, that's what this lifestyle is all about right? That's what living and breathing Jiu Jitsu was, right? I was wrong and it wasn't until I went to the USA 2016 camp that I found this out. The amount of knowledge that I've gained, the awesome connections and new training partners that I met, the intense training with different styles and experiencing a new perspective of what Jiu Jitsu is about, the Globetrotters camp will truly open your eyes. The experience was euphoric and so surreal I definitely recommend these camps to anyone who loves jiu jitsu. I cannot wait for the next camp I am able to attend!"
– Ali, United States
BRAZILIAN JIU JITSU TRAINING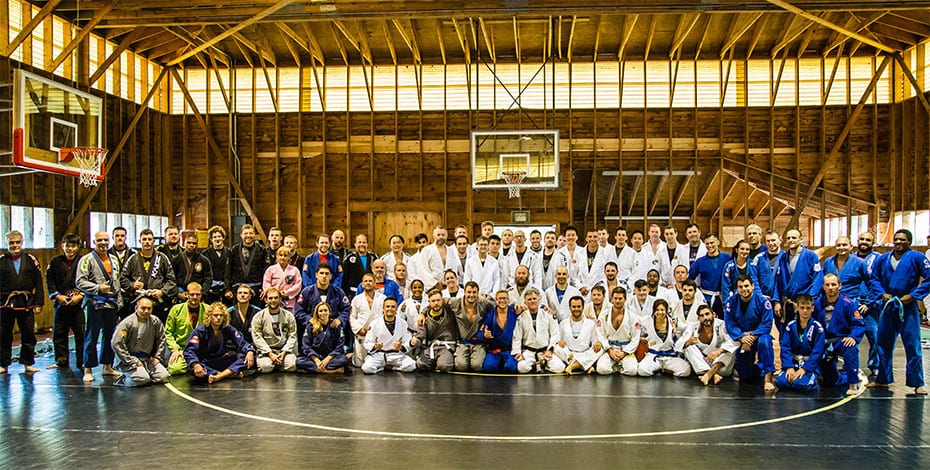 As always, we are bringing in top level instructors for our training camps, and we are working hard to do the same for this one. A few instructors to mention from our former camps are Keenan Cornelius, Clark Gracie, Sinistro Iturralde, Gianni Grippo, Oliver Geddes, Robson Barbosa, Royce Gracie and more.
Gi and no-gi classes will be running every day from morning to evening, taught by a wide variety of black belts who all have their unique perspective on Jiu Jitsu. We will also schedule open mat sessions, where you will have plenty of time to drill, roll or just chat with the instructors and pick their brains. There will be more training than you can possibly handle in a week, so better bring your notepad :)
The BJJ Globetrotters camps are known for being full of friendly people from all over the world, who enjoy good training in a fun, relaxed and open-minded environment with a big emphasis on everyone being equal, both on and off the mats. White belts are real people too!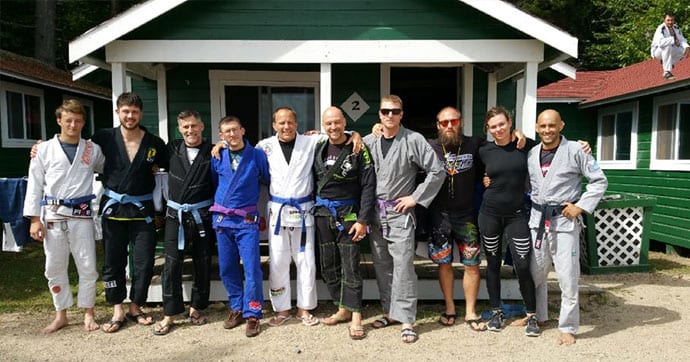 ""If you are lucky, there will come a point in your life when discover how the passion for the art of Jiu Jitsu brings people together. From newly experienced practitioners to seasoned veterans, each individual is incredibly unique and has a story to tell. These stories could be told by mouth, but as artists, we tell them when we roll. The 26 hours of classes and the 11 open mats spent together at the USA Camp, deeply changed my outlook on life. All of you are some of the most caring and wholehearted people that I have ever had the pleasure to meet and get to know. In the short span of five days, we shared laughter, knowledge, stories, beers, and made some of the best memories to be cherished for the rest of our lives. It was a homesick feeling to have to leave all of you and the camp. Thank you for making me feel like family and thank you for helping me reach all my goals. You will all be remembered and I hope we meet again!""
– Ryan, United States
ACCOMMODATION & FOOD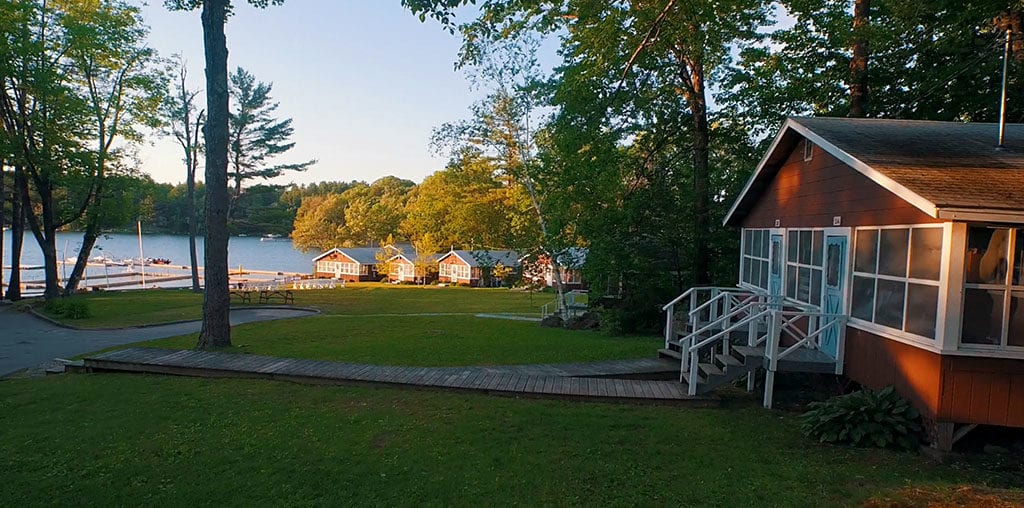 The main accommodation option for the camp will be nice little cabins located right by the lake. With a beautiful view from the inside of the little houses, you will be right in the middle of nature and have the perfect conditions to relax in between training sessions.
For those who prefer a bit more privacy, we also have a limited number of double rooms available at an extra cost. Each of these have twin beds and share a bathroom with one other room.
Food is included in the camp price and will be served three times a day. We offer a large variety of nutritious and well-prepared selections, and alternatives are available at every meal. For a sample menu, please click here. If you have any allergies/dietary restrictions, we offer vegetarian, gluten free and dairy-free options. Please just note this at check out or write us on mail@bjjglobetrotters.com and let us know.
If you need anything else, there's a convenience store about 5 minutes walk from the camp and within a 10-15 minutes drive, you'll find Walmart, local restaurants, bars etc.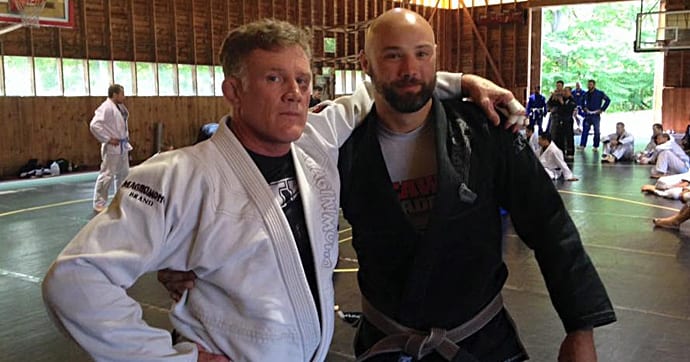 "Attending the USA Globetrotters camp is one of the greatest memories I will ever have. Meeting and sharing laughs with like minded Jiu Jitsu practitioners from around the world was truly an amazing experience that I will never forget. I am truly thankful and blessed to have met such great individuals!"
– Stephen, Canada
CONFIRMED INSTRUCTORS
More instructors to be announced!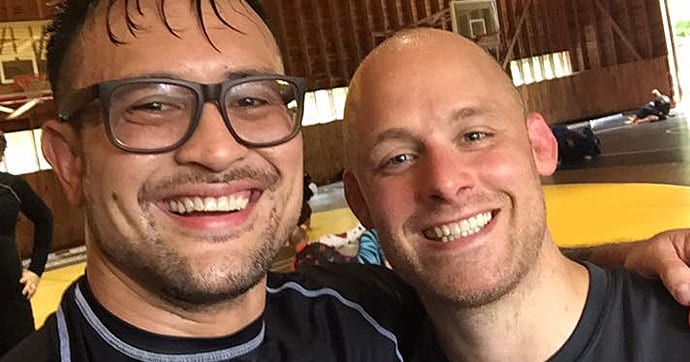 "Just wanted to say thank you to Christian Graugart for creating the BJJ Globetrotter and giving us an outlet for likeminded individuals and for putting together these camps for all of us to come together under one roof to learn, share, and create lifelong friendships. As most have shared, I had a blast at the USA camp! I didn't want the camp to end! This is hands down one of the most memorable experiences in my BJJ career. I already want to start planning on the next one. Unfortunately, as most good things do, this camp had to come to an end. Thank you to all of the coaches that came out to teach and thank you to all of you globe trotting peeps for coming out as well. It was and honor and a pleasure meeting all of you. I hope you like what we all went over and hope to see everyone again soon. Safe travels everyone! Until next time!"
– Jay, United States
SCHEDULE
Schedule will be announced closer to the camp.
First training will be Wednesday afternoon and the last one Sunday before lunch.

Thursday through Saturday, classes are scheduled to run from 10 am to around 7 pm.
$100 CUSTOM CAMP GI OFFER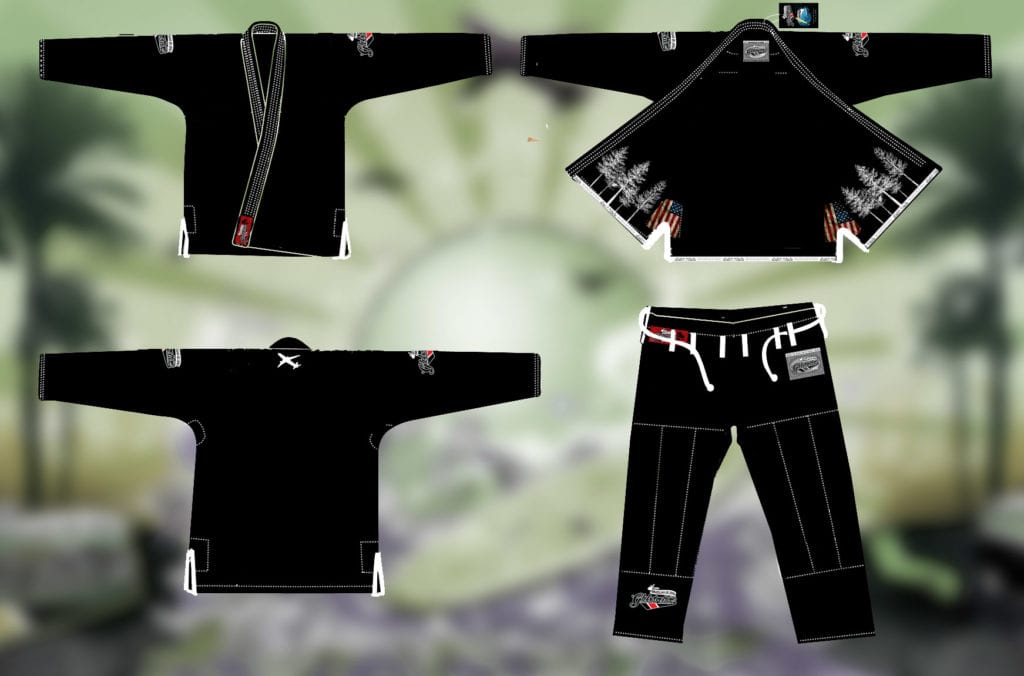 Book your spot before March 15th and get a special USA Camp edition of the BJJ Globetrotters Super Light travel gi v2 for just $100 (normal price $159). The gi comes in five different colors and it will have a special design just for this camp. It is super light and dries quickly, so it is perfect for a warm week of training in the summer.
BJJ Globetrotters Travel gi version 2
* Special USA Camp 2017 design *
* Available in blue, white, black, brown and gray *
* Super light ripstop jacket and pants *
* From just 1.1 kg *
* Perfect to bring for traveling *
* Separate large BJJ Globetrotters patch *
* Regular price $159 *
* Special camp pre-order price $100 *
Pre-order with your camp registration and you can pick it up at the camp and pay in cash there. Binding, gentleman agreement :)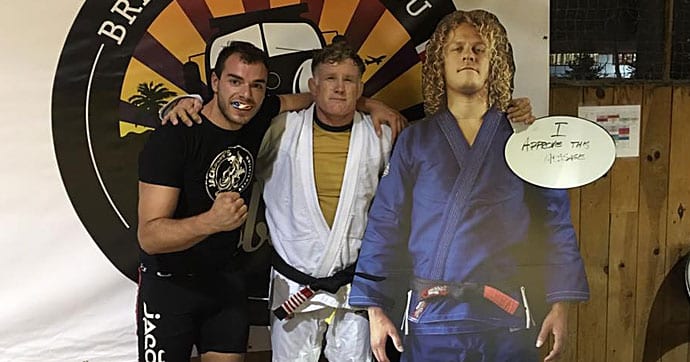 "I can also say that this was one of the best weeks of my life, having met so many passionate & talented people. It was more than inspirational and for me personally, it couldn't have come at a better time… I am literally in the process of moving and after having to move on from my mixed martial arts training, I definitely feel that I have found home in team BJJ! A very special thank you to all of the instructors for passing along their knowledge & wisdom, to everyone at the USA camp for being invaluable training partners and for the great rolls, and to everyone involved in the planning/facilitation to make such a special trip possible! This was camp #1 for me and there will without a doubt in my mind be a #2, #3 and beyond! Can't wait to see what the journey brings, it was a true pleasure meeting all of you. Until next time… Train hard, oss!"
– Nicolas, United States
BOOK YOUR SPOT

Five days unlimited training camp
Four nights of accommodation
All meals included
Full laundry service
Lobster bake
Night out bus trip
AVAILABILITY (CABIN): 
SOLD OUT


AVAILABILITY (DOUBLE): 

SOLD OUT


AVAILABILITY (TRAINING ONLY): 

SOLD OUT
Click here to register for the waiting list

OTHER UPCOMING CAMPS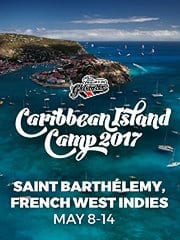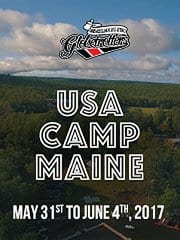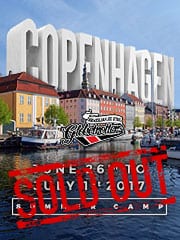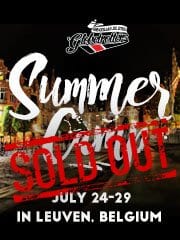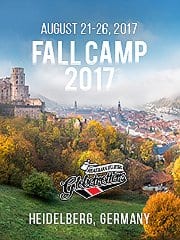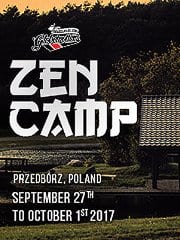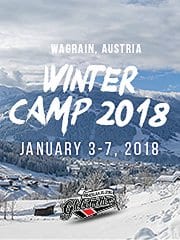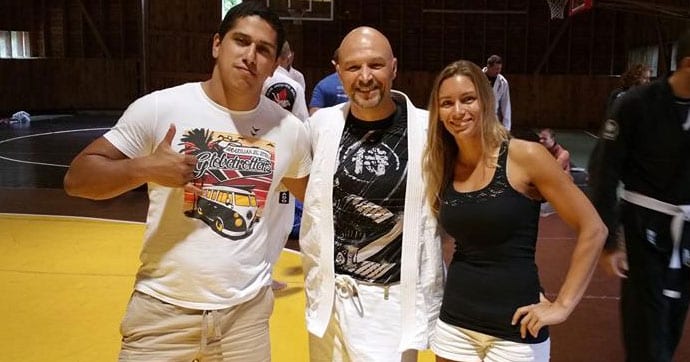 "Woke up this morning with the sad realization that I was not going to look out over the lake, walk up to the cafeteria to make my coffee, have some breakfast, followed by a full day of Jiu Jitsu nourishment for my soul… :( I had an amazing time at the USA camp. As always the best part was meeting all of you jits nerds, and the ever so constant flow of new knowledge! Thanks to all the instructors who made the experience an exceptional one, by taking the time to truly coach after a roll, or after a class, highlighting gaps and areas of improvement. To all of you, I say Thank You!!!!"
– Gabriel, United States
FREQUENTLY ASKED QUESTIONS
Where is the camp?
The camp will be held at Camp Manitou, 47 Camp Manitou Cove, Oakland, ME 04963, United States.
I am not sure if I can come or not / can't afford it yet. Can you hold a spot for me until I decide later / have saved up enough money?
Unfortunately, we can not offer to reserve spots on the camp. The only fair thing for everyone is, that we only secure spots for people when they have made the payment.
How do I get there?
If you wanna share a ride / rental car with someone else from the camp, we have a Facebook group for the participants where coordinating this is usually very easy.
What day do I need to arrive / leave?
Come any day you like! We start training Wednesday after lunch, but you don't have to be there at that point. If you don't wanna miss out on anything, we recommend you arrive Wednesday morning and leave again Sunday afternoon. It's also possible to arrive Tuesday, preferably between 5-8 in the evening. Let us know on mail@bjjglobetrotters.com.
I'm a complete beginner, can I still join?
Yes!!
What's your age limit? Can I bring my kids?
Teens are welcome as long as they are in a private room with a responsible adult. To attend the training, participants must be at least 15 years of age. To attend the camp without a parent / responsible adult, participant must be at least 18 years of age.
Can you make sure I stay in the same room/cabin as my friend(s)?
Yes, no problem at all, just shoot us an email with your names after you've registered.
Where do the participants come from?
Our camps are usually attended by happy people from all over the world.
What language will the classes be taught in?
All classes are in English.
Is it possible to do private lessons with the instructors?
Yes, please talk with the instructors directly to make an appointment.
Is this just a BJJ camp?
Yes.
Will I receive a ticket in the mail?
There are no physical tickets for the camps. Your name is on our list when you arrive and check in.
When will there be training?
Training is running all day from Wednesday through Sunday. First classes start around 10 in the morning and we end around 7 in the evening.
I only train with/without the gi, will there be enough training for me?
Yes! We promise there will be more classes than you can possibly handle.
Will I be allowed to film during the camp?
Always ask the instructor if it is ok with him, before you film the class.
How many gis should I bring?
We recommend two, that's enough for most people.
Where can I wash my training clothes?
There will be a laundry service at the camp.
What kind of food are you serving?
Check out the sample menu here.
Is there an option for vegetarian food?
Yes! If you have any allergies/dietary restrictions, we offer vegetarian, gluten free and dairy-free options. Please just note this at check out or write us on mail@bjjglobetrotters.com and let us know.
Is it possible to test for belt promotion?
Since some of you attending the camp don't have an instructor on a daily basis, that can evaluate and promote you, it will be possible to "sign up" for this at the camp. This is how it works:
1) You promise that you don't have another instructor that are waiting to promote you
2) You send an email to graugart@gmail.com with a note, that you are interested in evaluation for belt promotion. Include a short resumé of your training amount/time, competition experience, etc.
3) Along the camp, we will roll and talk with you as much as we can, and then evaluate if you are up for promotion.
4) Don't try to prove anything in sparring (especially when the coaches are watching). We are looking at technical level, experience and behaviour on the mat, not how tough you are :)
5) You may or may not be promoted. The standards are high, and no guarantees are given… of course :)
What else can I spend my time on, besides training?
The camp has tons of activities, don't worry ;)
Is it safe?
Yes :)
What are the terms and conditions for the event?
Please visit this page :)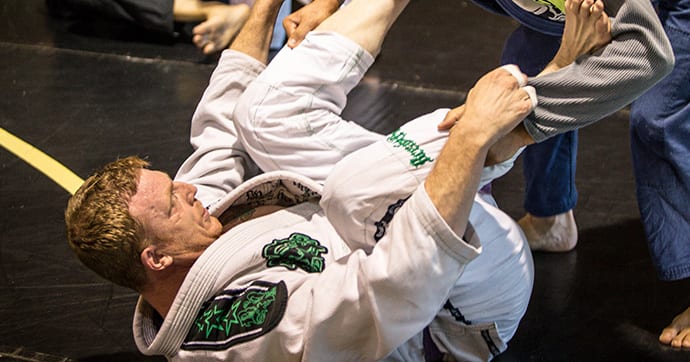 "I am a 35 year old blue belt and train very often at a small, young gym. I often attend seminars hours away to supplement my training and meet people. When I heard of the European BJJ Globetrotter camps, I knew I had to go. One in the U.S. finally made it possible for me. Within hours of getting to camp, I made a few friends and learned a few techniques. By the last day I made great friends and was very sad to leave. Not only was the instruction top notch, but the everyone got along great! I will not only go to other camps, I will bring friends into the fold!"
– Harley, United States
ANYTHING ELSE?
If you have any questions or special inquiries, feel free to email us at mail@bjjglobetrotters.com and we'll return to you right away!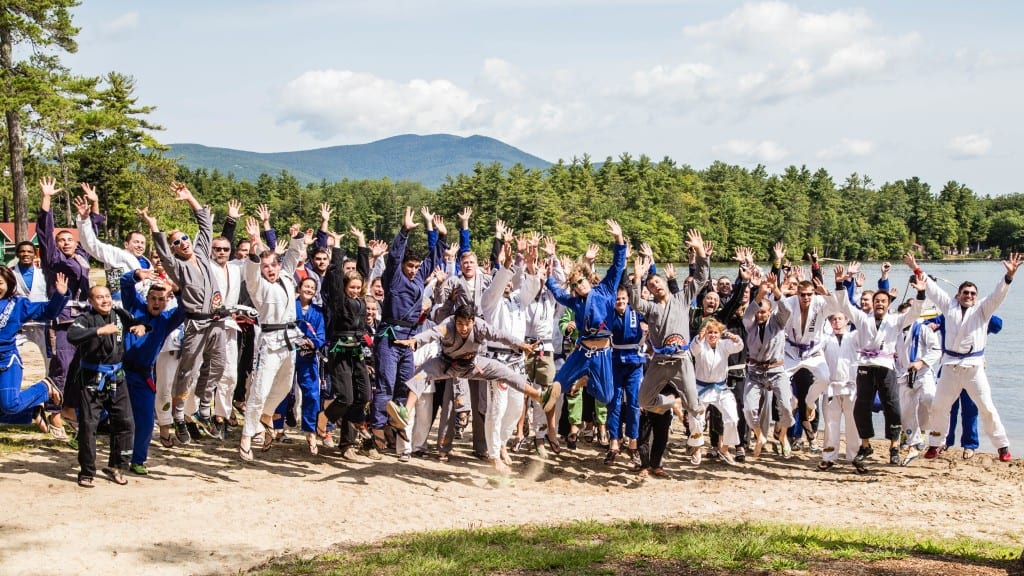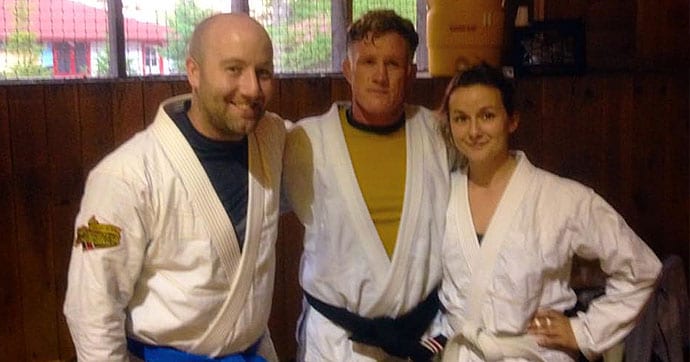 "When I started training BJJ, I was immediately drawn to the network of people I was meeting in the art. The Globetrotters Camps are even more special because everyone is not only looking to improve their own game but share and encourage their secrets and strategies to others on the mat. This was my second year at the USA camp. It only got better compared to last year because I was again meeting more people with the same love of Jiu Jitsu but I also got to catch up with people I had met the year before. The positive energy and upbeat vibe makes it a fun environment to learn and improve. It has been an awesome adventure and I look forward to future camps to build on my training and the fantastic friendships that I build along the way."
– Katie, Canada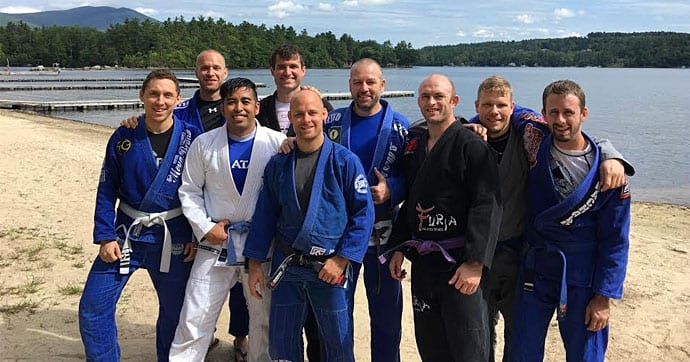 "The 2016 USA BJJ Globetrotters Training Camp was a wonderful experience. I have never been on a trip alone before, especially a training camp. Words can not express the special camaraderie between each other through out the camp. What makes the camp so special is not just the training but the people. The love of Jiu Jitsu is felt by instructors, staff and especially all of the people who attended this event from all over the world. The coolest part was that I was assigned to a cabin with nine other people that I have never met before. We ended up being great friends and I couldn't be happier with my bunk mates. To think that we all come from different locations, Jiu Jitsu Schools and Belts ranks, yet non of that matters here. My only regret is that I didn't find out about this stuff earlier in life! I can't wait for the next one!"
– Benson, United States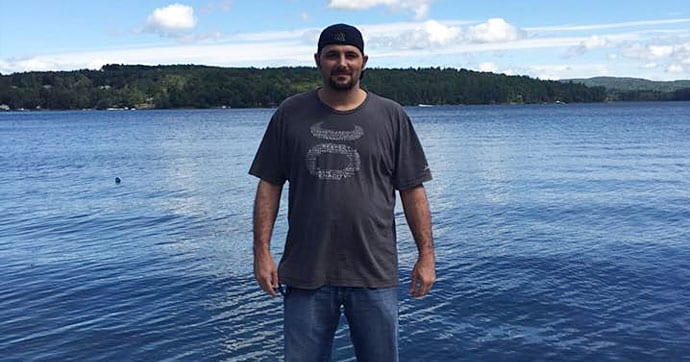 "The USA camp was special for me because I got to see the friends I made at last camp again. This is a total immersion into the art without distractions. It is very well run with all the instructors eager to help make your jujitsu better. Doesn't matter what team you are when you get here. When you arrive you are a Globetrotter. "
– Van, United States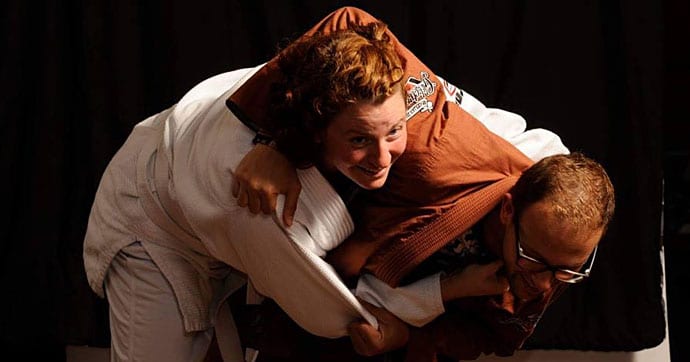 "When the idea of a 5 day Jiu Jitsu focused camp in New Hampshire was proposed to me I couldn't turn it down, but I had my reservations. I was a white belt with less than 6 months of consistent training and was introduced to the sport by my significant other, a brown belt in BJJ. Being new to the sport, I hadn't really found my connection to it. I enjoyed the work out that training provided and the time spent sharing the sport with my partner but was struggling to find the way BJJ fit into my life. I was highly intimidated by meeting this group of people who harbor a wealth of knowledge about something I knew little about. This experience blew all of my insecurities out of the water in the first 5 minutes. All you need to attend is an open mind and a weeks worth of under armor. After 5 days worth of BJJ immersion, I not only gained a deeper knowledge of the sport, but found my connection, the people. Everyone I met, no matter what color belt or what gym they called home, was humble and willing to share their knowledge of not just BJJ, but life as well. It was the inspiration I was hoping to find to ignite my passion to the sport and personal motivation to continue training. I would highly recommend this camp to anyone who is interested in BJJ, not matter how much or how little they train. It was an amazing experience that I hope to be a part of again next year."
– Hillary, United States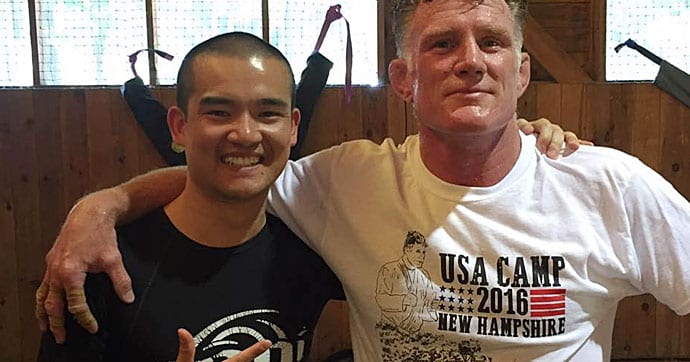 "I enjoy traveling. I love BJJ. It seemed perfect that I could do both on one trip! Coming from New Zealand, I got the full 'Murca experience all in one hit – from cuisine through to camp life. I appreciated the care that training partners put into assisting white belts, echoing the sentiment of Christian #whitebeltsmatter. From the USA camp I come away with a group of friends for life, invitations to live and train, and the hope to do it all again!"
– David, New Zealand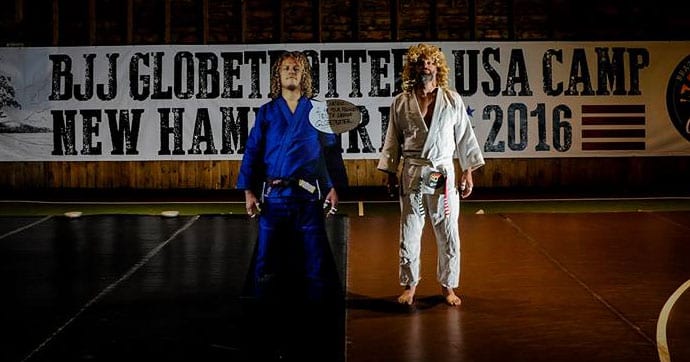 "I was thinking about how cool it was that everyone there was great to train with, but then I realized there are factors that make it inevitable. We are already dealing with a laid back organization of people. That group of individuals then self selected to join this camp. Combine that with instructors that obviously care about helping everyone they encounter. I don't know how else you could so easily guarantee an environment that concentrates those who are passionate about jiu-jitsu."
– Paul, United States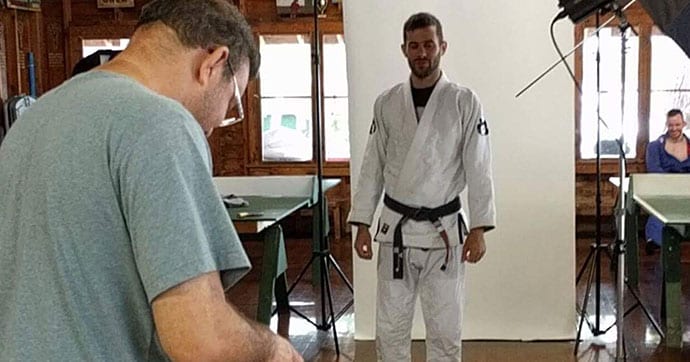 "This USA camp was the kind of experience that goes on a bucket list. I'm so happy I could be there and meet all of you. All the Globetrotters create a truly unique vibe that made me happy the whole trip. Thanks!"
– Matt, United States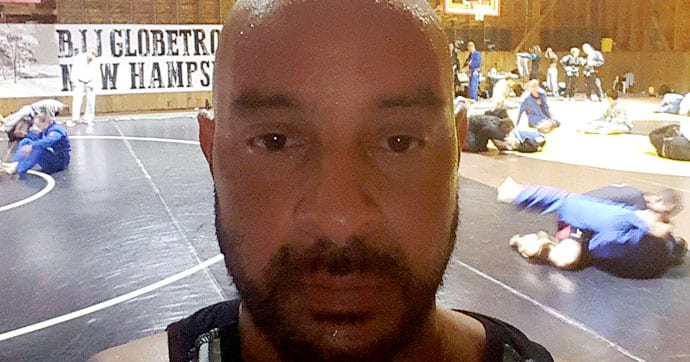 "I have had 8 hours to reflect on everything from this week and it is still not enough time. My mind is blown from the way I was treated by everyone specially the instructors, not once did I feel uncomfortable asking questions or rolling. I made friends, got better, and I now have a camp and new gyms to visit in the future. I also know what side mount is… lol"
– Luis, United States